The Most Memorable Speech of your Life
Wedding Speeches Made Easy
Friendly personal & experienced support.
Wedding Speeches
The Best Man Speech
Testimonials
Be spoke wedding speeches.
Best man, bride or groom? Not sure of what to say or how to say it? Want to deliver your speech with humor and confidence? We will make it as easy as breathing.
Cormac Lally has been writing speeches for weddings, since his baby brothers nuptials in 2012. He prepared a best man speech as a recitation for his middle brother, coached him how to deliver it and it received a standing ovation from the guests. He was promptly booked at the bar an hour later by his very first wedding speech client.
Since then, he has helped hundreds of best men, brides, grooms and Mums and Dads too, from all over the world to make their wedding speeches a joy and an experience to remember. His simple 3 Steps approach, will guarantee you pull off a speech with confidence, humour and genuine delivery.
We have a chat. I write your speech. I coach you how to deliver it. Nerves? We'll get around them. Be Spoke wedding speeches provides professional techniques and simple habits, that add confidence to your wedding speech delivery.
"The speeches ended about ten minutes ago Cormac, laughter from start to finish, a standing ovation at the end, my wife was gobsmacked, blown away by it. You were right, secrecy was the key, I am utterly delighted, what a result. I'll call you during the week and have a chat with you properly. You are a LEGEND!!" Gabriel.
If you are anyway anxious about public speaking or want to go the extra mile for the big day, your journey starts here. Whether this is your first time to be a best man, bride or groom, you'll know how important the speeches are after dinner.
If you need a hand to perfect what you have already, or need a dig out from scratch, we GUARANTEE that you will deliver your wedding speech with confidence, and thoroughly enjoy the process along the way.
"Cormac, from our very first conversation, you put my mind at ease. The process was simple, and I enjoyed every step of the journey, not just for my own speech, but the help you provided to my dad, for his speech, was incredible. Being able to speak about our late mother so eloquently, was such a touching moment for our family and guests, thank you so, so much for the guidance and skill with which you wrote the speeches. It was truly memorable." Aidan.
"The highlight of the wedding."
Cormac, you made my wedding.
Cormac, when you told me it would be as easy as breathing, if you remember, I laughed at you. My wedding was there last week, and I have to say, you were dead right spot on. All the nerves disappeared, I had the whole room in stitches the whole time. It's one of the greatest feelings I've ever had, the standing ovation afterwards blew me away.
Thank you for all your help, I...
I had heard one of Cormacs speeches at a wedding in Ireland and was totally blown away by the guest's reaction to it. So, with my older sisters wedding coming up, my self and my sister emailed him to do something a little different. We did a duet, with each of us doing two verses before the other butted in and started the second two verses. It was so much fun putting it together...
The speech was an absolute hit last night!! Constant compliments throughout the night. The delivery was perfect. I followed your advice down to a tee, and just like you said, as soon as I stood up, the nerves disappeared. I am best man for my friend next year and I am hiring you NOW!! Thanks so much for everything!!
The speech blew people away!! Cannot express how grateful I am for all your help. It was incredible to stand up and have the whole room hanging on my every word. Pure class. See you at the Electric Picnic!!
When I heard about Cormac, I already had a short poem written but I felt it needed a little something extra. I was not prepared for the mind blowing piece that he performed for me over the phone!! The coaching was mighty craic and the whole of our guests were laughing and cheering through the speech. I was expecting some compliments for my dress etc but OMG people were going on about the poem!!...
When I first contacted Cormac I was unsure what to expect. He showed me some of his work and I was still unconvinced if he was the right fit for my big day. As we collaborated on the poem, Cormac's laid back demeanour made him a joy to work with. I knew I would have a tough crowd to please but he asked the relevant questions, found the words and created a masterpiece. In the poem I could he...
With our wedding fast approaching, we were both anxious about our looming speeches. I have had experience in relation to public speaking at work however John being in the construction business had no such experiences. I knew that with some practise and preparation I would be able to deliver, however John on the other hand was becoming increasingly anxious. When we both searched on...
I contacted Cormac after he was recommended to me by the tailoring company who made our suits for the wedding. I had remarked that I was terrified about the upcoming speech and Karen told me to call him. We chatted for about two hours by skype and I was laughing nearly the whole time as he got the truth out of me!! He called me back a week later with a draft and as I listened on the phone, I go...
Cormac , I never put my hand in my pocket for a beer for the whole wedding thanks to your speech. The idea to write the piece as a litany of evidence delivered in a courtroom was genius. The audience went bananas for the speech, I performed it exactly as you suggested and there were plenty of moments I had to wait for the laughing to die down before continuing. The whole thing was class. Keep u...
Dear Cormac, Just a few words to thank you for the beautiful poem you wrote for me on my daughters wedding day. The happy couple hadn't a clue it was coming and took all the guests by surprise. The rhyme and imagery you used caused fits of laughter, tears and cheers. It was a joy to recite it. I was the star of the show!!! I will be passing on your number to anyone I know that&rsqu...
Cormac I don't know how to thank you for the amazing piece you wrote for my wedding speech. I'd been a nervous wreck even thinking about it but from the start you put my mind at ease. The wedding was yesterday and I have to tell you, you saved me!! I know it sounds extreme but you did. I looked up at one point, from the page and the guests were hanging on for the next word. There wa...
From never writing a speech before to having writer's block, whatever your 'I need a bit of help' reason may be, Cormac Lally is the man with a plan or a pen!! His natural wit and flair for an auld story is very evident as he chats over a cup of tea or a pint, if that's your tipple! I don't know how he does it, but he can make a speech from the most random of stories and tie...
You somehow managed to sum up Anna and Daniel as individuals and as a couple, without really knowing them. Your creativity and words made the wedding speeches personal and memorable. There were tears of joy laughter and emotions were high throughout. It was just incredible. You are a genius at what you do. Your passion and enthusiasm made it an absolute pleasure to work with you on it. Thanks a...
I had the pleasure of working with Cormac to write a best man speech for my brothers wedding. It was a very enjoyable experience and Cormac is extremely gifted and talented in how he interprets what I wanted to put on paper. He heard a few childhood stories and within minutes we had a very witty and humorous poem flowing across the paper! He is a true genius with his words and I would highly re...
I phoned Cormac after he came highly recommended to me. From the word go I felt totally at ease with what I was about to embark on as he had everything down to the finest of detail.
Even small things were racing through my head off what may happen if I screw up the speech. By the end of the speech and coaching though I felt totally confident in what I would say and what to do.
Cork electrician turns passion for poetry into wedding speech business
Former electrician Cormac Lally turned his passion for poetry into a business where he writes wedding speeches in verse, says Marjorie Brennan .
He has travelled the world plying his trade as an electrician but it is Cormac Lally's creative spark that is now earning him a crust.
Lally's poetic talents are in huge demand with people looking to sprinkle a little magic dust on their wedding celebrations.
The Tullamore native, now based in Skibbereen, Co Cork, with his family, runs a bespoke wedding speech service which has helped hundreds of clients from all over the world make their big day extra special.
It was a family wedding of his own that inspired Lally to set up his business.
"I qualified as an electrician and I travelled a lot, working in Holland and Australia for a few years.
"I came back in the end of 2007 and the crash was just happening, so I was getting a couple days a week here and there.
"My baby brother was getting married on the August bank holiday of 2012 and my middle brother was the best man.
"He was very nervous about it and he came up to me and said 'Listen, you're the writer in the family, can you help me with this?'.
"I said 'Would you do a poem?'. And he said he would do anything just to be up and down in as short a length of time as possible.
"So we wrote the poem, I coached him on how to do it, he got up and did it on the day in front of 350 people and he got a standing ovation.
"And a guy booked me about an hour after that at the bar."
Something different
While Lally will do a speech in any format, verse has proved to be the most popular choice when it comes to adding a special touch to the day.
"As I tell them, there are people there to do your cake, your flowers, your photos, your invitations — all the money that gets spent on a wedding, people don't often think of doing something different for the speeches."
Lally also performs as a spoken word poet, so is well-versed in all aspects of delivering a memorable speech.
Prices start at €300, and he takes a 'three-step' approach to helping his clients.
"The steps are connecting, creating and coaching. I chat to them over Skype or WhatsApp, they might come to visit me or I will go to see them.
"The initial consultation is for an hour or 90 minutes, sometimes a little longer. Then I sit down and write a draft.
"Once they are happy with the draft, we move on to the coaching.
"We go through it a line at a time, I listen for their natural cadence and we work on punctuation and rhythm, where to breathe and all of that.
"Then I will record myself doing it for them, and over the next weeks or months they just need to pop in their earphones and they can listen to it and by the end, they are doing it in their sleep."
Lally's talent for writing verse and rhyme was evident from an early age.
"I probably wrote my first poem when I was five or six — my mam still has them all.
"We were encouraged to write in school and every Wednesday night, the whole class had to write an original poem and read it in class the next morning.
"It was the one element of school I loved, I couldn't wait for Wednesdays to arrive.
"It was fantastic to see a class of kids get up and read their poems — it is the getting up that is the hard part."
Lally is very much inspired by the Irish bardic tradition of poetry as performance and entertainment.
In his own spoken word performance, he covers topics from fatherhood to politics.
"I write about anything — dreams, 9/11, food, changing dirty nappies or babies that have colic.
I just love the medium. It's just such a lovely way to express yourself. There is a huge following for the spoken word at the moment. 
"In Ireland, we are a nation of poets, and we shouldn't forget that.
"You can head down to your open mic, and you can get off whatever's on your chest. It is a beautiful healthy art."
His own experience performing helps greatly in reassuring people who can suffer debilitating nerves when it comes to public speaking.
"Irish people may have the gift of the gab but they're not all comfortable in front of crowds. For most of my clients, especially those who are nervous, the wedding poem is way easier to do.
"Once you can learn something by heart and get into the habits and ritual I set out, it will all be good.
"Most people don't expect anything so if you go to any effort at all, you will have the crowd behind you.
"I have people who are so nervous, they don't remember doing the speech.
"They just remember standing up and the next minute, the place is going crazy."
Best medicine
Humour is a key element in relating to any audience, says Lally. "People love to laugh, more than anything else in the world — the energy of laughter is so important.
I set the poems in a certain way that you get your first laugh after the first two lines. You absolutely own the room then after that."
While traditionally, wedding speeches were very much the preserve of men, that has changed a lot in recent years.
Lally works with all members of the wedding party, including brides, bridesmaids, and mothers of the bride or groom.
He says when it comes to preparing speeches, women are way ahead.
"You can really see the difference. The fellas' memories are terrible when it comes to anything romantic… ask them where they met the missus, and they'll be going 'Well, eh, let me think now…'
"The women remember everything — the fellas he was with, what he was drinking, the songs they were dancing to. It is so easy to write for the girls because they give you so much information."
Lally has also worked on speeches for many same-sex weddings.
Lally says not everyone likes to mention they had some help with their speech but for him, nothing makes him happier than seeing the result for himself.
"It is a strictly confidential service — some people do mention it, some people don't.
"Some people will go on their Facebook page about it but for others it is a very private thing, and that's fine.
"Just to see them on the videos they send on to me, or to get that text at the end of the night letting me know how they got on — I feel such pride to see these people who were shaking holding the sheet of paper, get up and deliver a speech with such confidence.
"To see people's reactions, all the standing ovations that they get.
"It is the greatest job satisfaction I have ever had."
bespokeweddingspeeches.com
Chapter and verse: Excerpts from the speeches
"... By midnight, I was truly, under this girl's spell
No trickery, or magic, nor voodoo, hocus pocus
But sparks flew, when we shifted,
in her old, Ford Focus
"Sinead, since that day, it's been the thunderbolt
Your heart is mine, you've truly cooled, the gallop of this colt
You always, think of others, putting them, before yourself
And you're only, just a call away, when people need your help
"The clients, that you care for, have told me this is true
Though, I dont get much sympathy, when I come down with, man flu."
"... So my brother Brian, Paul and I, would hang out in our room
Flat out on the Sega Mega Drive, for hours, all afternoon
Kicking football for the parish, at right back, he'd be starting
Refusing studded football boots, instead he'd wear, Doc Martens
Our hormonal teen excursions, to Skib, were loud and vocal
And sure if he didn't get the shift, he could always, fight the locals
Black eyes and bloody noses, were a staple for us kids
But we grew up, as tight knit family, with Schull's other saucepan lids."
more courts articles
More in this section
Bargain Hunter: Lidl's new €3 fruit and veg boxes, a half price bike car rack and 99c dinner kits
Lifestyle newsletter.
The best food, health, entertainment and lifestyle content from the irishexaminer.com, direct to your inbox every Friday.
Our team of experts are on hand to offer advice and answer your questions  here
Your digital cookbook
Discover the great outdoors on Ireland's best walking trails Start Exploring
FOLLOW IRISH EXAMINER
The best food, health, entertainment and lifestyle content from the Irish Examiner, direct to your inbox.
Family Notices
© Irish Examiner Ltd
Write & Deliver a Truly Amazing, Authentic Wedding Speech...
Create a lifelong memory with the help of a professional wedding speech writer...
Ger Colleran (Great Speech)
Ger colleran.
Ger @ Great Speech will, privately and confidentiality, help you write and deliver a wedding speech that you will enjoy writing for and delivering to family, relations and friends. Do not let your speech get in the way of you enjoying this one-off wonderful and family occasion. Make it memorable for all the right reasons, having no regrets after you have delivered your speech. Enjoy the plaudits, feedback and congratulations long after you have delivered your speech, because you will have deserved it.
Authentic Wedding Speech Writing & Delivery
Have you ever been at a wedding and heard a great wedding speech delivered by a Father / Mother of the Bride, Father / Mother of the Groom, Bride, Groom or a Bestman?
Well, have you? I help people do that!
The Father of the Bride's Speech
The Mother of the Bride's Speech
The Father of the Groom's Speech
The Mother of the Groom's Speech
The Bride's Speech
The Groom's Speech
The Bridesmaid's Speech
The Groomsman's Speech
The Chief Bridesmaids' Speech
The Bestman's Speech
"Really enjoyed working with you Ger. Couldn't have done as good of a job without you. Thanks again"
Carl (Bestman) Rathsallagh Country House Wicklow August 2022
"The speech went great Ger; everybody kept saying how good it was to me all night and the next day, thank you for everything and your patience and understanding."
Eibhlin (Mother of the Bride) Kilshane House, Tipperary October 2022
Need help? Book a call at a time that suits you
Contact me for a 1 : 1 personalised and confidential FREE No Obligation 15 minute chat to understand your wedding speech writing & delivery challenges.
10 Reasons To Choose Us
Call us now 044-936-2222, mon-fri: 9:00am -5:30pm.
We are Currently experiencing problems with inbound calls. Engineers are working on the problem as we speak and we hope to resume full phone service as soon as possible. If you are having problems contacting us please drop us an e-mail on [email protected] Sorry for any inconvenience caused. The Stagit/Henit Team.
Step 1 of 6
When are you looking to travel? Date Format: YYYY dash MM dash DD
Great Selection..
We have some great value packages for you based on the details you inputed! Please enter your details below and we will have your stag weekend sorted! Pain free, just as we promised!
Where are you going? * Athlone Barcelona Belfast Berlin Budapest Carlingford Carlow Carrick-on-Shannon Cavan Cork Dingle Dublin Ennis Galway Kenmare Kilkenny Killarney Kinsale Lahinch Letterkenny Limerick Liverpool Madrid Mullingar Newcastle Prague Sligo Waterford Westport Wexford
Please check this box to agree to us collecting your data above to process your enquiry. See our privacy policy and for more info.
Location ID
Package Name
Wedding Speech Writer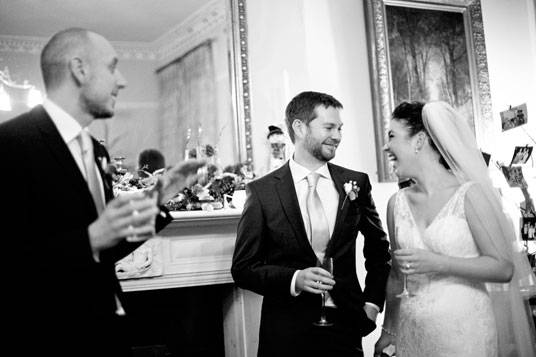 Sligo Stag Party
Hi all was great the lads had a great time siad they would recommend to anybody to go their. Accomadation was very central and loads of room for everybody. working with stag.it was good very helpfull and would recommend to other hens and stags thanks
Accommodation was good, we had apartments so had our own space. The paintball was very long, we had been out the night before and 4 hours was just too long. 2 hours would have been perfect. We didn't receive any food after the activity although I paid for some in my overall price. We just went to local niteclub, it was good enough plenty of hens and stags. We found yourselves very easy to deal with and craig was very helpful. We will def use you again
Killarney Stag Party
hi there , ya things went very well we didnt go for the finger food cos every one was so hungry cos the day ran late on us we stoped for the spuds before killarney and it was to late then . the accom was perfictly located great pub and night club there . we had a great laugh at the karting , very very happy with er service .we wil be using stagit.ie again definitly cos it makes life so easy to have it all organised for ya . thank you very very much
Dublin Hen Party
The event was great. The dance class was very good. Especially the married ladies paid attention to pick up some burlesque moves. The teacher is top class and she really got them going. The fingerfood and round of shots was really welcomed after the class. I also want to say thanks to the team especially craig who has been great help to us when the bride decided to change everything around. Thanks again and until next time.
hi just want to say a big thankyou to very one at stagit just had a brill wkend you've an excellent set and i will be recommend you anyone wondering about a stag or hen
Thanks for your email.
We had a fantastic time thanks, Galway is indeed a great spot altogether.
Please see below for my comments regarding the stag weekend.
Accommodation: Great location, great staff, couldn't have done more for us. 5 Stars.
Activity: Again, these guys were very good to us. Couldn't have been better. Everyone enjoyed it. 5 Stars.
Nightclub: Was good, had the few free drinks and all. Again, I would recommend it. 4 Stars.
Food: This was ok, I would say that what they gave us didn't last very long between 24 fella's. I would say that a few sandwiches would have been good here. Again, the staff were very good. 3 Stars.
I found working with Stagit a pleasure, again the staff were more than helpful... must be an Irish thing!! Couldn't have been better. 5 Stars.
We had a fabulous weekend and i'll be reccomending you to friends and family, your service is first class.
Accommodation: First time staying Dublin,hotel was very comfy, staff helpful and welcoming. Top notch breakfast and most importantly cracking bar!!
Activity: Buggy racing was brilliant, a right good laugh!
Nightclub: I'll tell you what Dean, you gotta get yourself over there! Just excellent! (Although i told the wife i waited outside while the lads went in).....Having the reservation was a big help here.
We had finger food in the Bar before we ordered our main meal and it was spot on, just what we were looking for.
I was the 'organiser' for my brothers stag and, as i said earlier i found your service excellent. I found your personnel easy to deal with and extriemly friendly, you managed to make it as stress free as possible for me, not to mention great value for money! I reckon we'll be talking about our weekend in Dublin for a long, long time.
I will be reccomending Stagit to friends and family. I'm a miserable twat but i honestly can't find fault! So many, many thanks for everything lads, keep up the good work!
Best wishes,
Wexford Stag Party
The accommodation was great, nice and close to the centre wexford. The rooms were clean and comfortable (except the mattresses were a bit worn, but no big deal). The activity was top notch, we really enjoyed the karting, the only thing is on your itinerary you say its approx 25 mins away, maybe in a car, but its a bit longer on a bus, approx 40 mins. Really enjoyable though. Nightclub- great craic! The food wasnt great to be honest we got 4 small baskets for 14 lads, but it didnt really matter too much as we filled up on the beer! Working with stagit was a great help, it took a lot of hassle of my mind and ive already recommended it to a few other lads in work for their stags or mates stags. Its great to see an irish business being affordable and working well! To be honest i thought you guys done everything to help me out and i appreciate it! thanks lads!
Was a gret weekend everybody had a good laugh we would def book with tous again.
Accomodation was very good you couldnt ask for any better.
Activity we didnt do one just straight on the booze.
Nightclub was excellent
Finger food was delicious. We were all stuffed afterwards.
Working with stagit.ie was grand but one thing i would change is the bit where you are paying and you have to give all the lads emails. Not every one has emails and instaed if you could just put in there number it would be a handy option but overall would def promote the company to friends and family
Sligo Hen Party
Thanks for everything lads, especially the cocktail making lesson and finger food. Cheers.
Mullingar Stag Party
Had a great weekend Mullingar is a great place to go. Accommodation was fantastic its a top hotel. Panitballing was excellent we are all black n blue now, Fingerfood was lovely. The Nightclub is great we were there both nights friday was really good 3euro a drink, we made the most of that!! Dogs was great we all won money which made it even better!! Would have no hesitation in recommending Mullingar as a place to go and Stagit, Yous made everything so easy!!!
Thanks lads
The Golf Course was brilliant. The Hotel was very nice and the staff are very helpful. The finger food was good. We didn't make the niteclub but stayed in a late bar. Craig was very helpful throughout the booking.
The stag was a great success and I want to thank you and the team for or all your help. It was greatly appreciated. You really made the whole process of planning and organising a stag much easier, straighforward and provided and excellent service. The lads where also impressed and hopefully might lead to some repeat business for you.
Cheers lads,
Galway Hen Party
Sorry only looking at my emails now, i couldnt thank Paddy enought for a fantistic weekend from start to finished, hotel couldnt ask for better,appartments where deadly, staff couldnt more helpfull, activity we where over an hour late but padraig was great took us and cross bar food was lovely...
A real big thanks to Paddy for all his help, he had alot of torturing times with me doing his poor wee head in. Girls where really impressed with all..
Cork Stag Party
The weekend was amazing. The feedback off the lads has been immense. Only bad thing is theyll all get me to irganise the next one. And Ill def go through stag it in the future.
Hotel was amazing. Couldnt of asked for better.
The Go Karting was exceptional. Great craic which got everyone talking for ages.
The nightclub was a bit quiet but was beside others so it was all ok.
Gentlemans club was very accomadating also to the smiles of the crew.
Also i'd like to thank Craig. He was very helpful and im sure I tested his patience now and again. You can tell him Ill be in touch in future over more weekends.
Letterkenny Stag Party
The weekend was great had a really good time, The hotel accomadation was nice and the quading activity was great laugh, The nightclub was good and everyone enjoyed it, I found working with stagit real easy to use and yous helped me out with anything i needed and would definitly recommend yous to friends or family wishing to book a trip away.
Mullingar Hen Party
A great weekend was had by all.
Accommodation: Excellent quality. Clean and homely.
Activity: Brilliant. Cant wait to go again
Nightclub: Wasnt great now. Had no area available for us at first and then the one they did find was tiny.
Food (If dinner or finger food was booked): Finger food was lovely.
How did you find working with Stagit.ie? Would recommend ye to any hens
Thank you so much for making our hen weekend in Galway a fantastic one. The finger food, cocktail classes and accommodation were brilliant. I would definitely recommend stag.it and will be using your service again if I am organising another hen.
Kind Regards,
Great weekend. Thanks for all.
Accommodation:
Was very nice. Lovely Hotel.
Excellent... Will be going again.
Food (If dinner or finger food was booked):
Was too late back from Activity.
How did you find working with Stagit.ie:
Would recomend ye. Great wknd had by all.
Is there anything we could do to make your experience working with us easier/better?
If people could pay by instalments by themselves online instead of in one go.
Food (If dinner or finger food was booked): Didn't make the finger food
Is there anything we could do to make your experience working with us easier/better? Maybe if a phone call was made a day or 2 before just to go through everything. It wasn't a problem at all but i was unsure about bus times and locations and things like that. As i said though not a problem, the bus left from where we were staying, it left at whatever time we wanted too.
Hi there, We had a great weekend,
The accommodation was ideal for our needs, lovely pint there too,
The quad biking was top class, everyone was commenting that they would love to go again, better than expected,
Nightclub was ok, not really our taste, so we moved on after a while just to try some other places while we were there,
Finger food was top of the range, exactly what we needed at the time, and plenty of it,
Working with stagit was good, made the weekend run really smoothly, and the lads thought it was great value for money.
Accommodation: Brilliant location, very happy with the service
Activity: Brilliant very professional, made the day very enjoyable
Nightclub: not great, service was good but there are better clubs around
Food (If dinner or finger food was booked): breakfast was nice but the finger food was not great
How did you find working with Stagit.ie: very impressed, will recommend to people I know getting married
Is there anything we could do to make your experience working with us easier: no everything went smoothly, thank you for a memorable weekend.
We had a great weekend the hen loved it..
We didnt stay in the apartments, the proprietor had organised a house for us it was fab and was great that we all stayed together.The activity was great craic we all came home with bruises!!!!
The finger food and niteclub were great too.
Working with stagit was great found ye really helpful and would recommend ye to anyone who is organising a hen or stag.
My brother and sister are getting married next year so prob give ye a shout again..I have no complaints thanks for all your help..
Thanks we had a great day and night in kilkenny and a lot of people said to me well done for picking it out.
Accommodation: The accommodation was very nice, the hotel was clean and spacious, the bathrooms were big enough. The breakfast was good and the receptionist was friendly and welcoming.
Activity: The activities of archery and shooting were even better than expected. It went on longer than expected and was very enjoyable for everyone. The instructor was a great laugh also. Only 2 of the lads done shooting before and everyone was looking forward to it.
Nightclub: The nightclub was interesting, it was like a huge ballroom and everyone was having a good night. There was a little confusion with the ticket lady over whether we could get in or not for about 2 minutes or so but it was not a problem. The place was full of other stags and hens which was funny.
Food (If dinner or finger food was booked): Ya the food in the pub was eaten very quickly because we were starving. It was good.
How did you find working with Stagit.ie Working with stagit.ie was very good. You certainly delivered on what you promised and we were glad because we were a bit apprehensive before hand with handing over so much money in advance. You were in contact with us alot before hand to see if everything was going according to plan and we appreciated that.
Is there anything we could do to make your experience working with us easier/better? The one minor detail would be that it took the car i was in about 15 minutes to figure out where the car park was for the hotel but that was probably more our fault than the hotels!
We were in a great mood anyways so we werent upset by it at all. There was nothing i can think about to really complain about, it was a great experience, thanks again.
Cork Hen Party
Thanks grace, we all had a great weekend.
Accommodation ideal and would recommend.
Initially apprehensive about paintballing when booking but everybody enjoyed. Very relaxed.
Nightclub was very good. Staff friendly and looked after us.
Finger food was delivered very quick once ordered and plenty of it. Good quality.
Stagit very easy to deal with and would recommend/use again.
Thanks for getting in touch. I had a great weekend, it all went smoothly. Booking through yourselves left me with nothing to worry about so many thanks.
Accommodation:The Hotel was perfect for what we wnated. Decent rooms, good location and a residents bar that didnt know when to close (which was great). Hotel was busy so there was a great atmosphere there.
Activity: The Quad biking was the highlight of the weekend, every last one of us thoroughly enjoyed it. The course there is fantastic and we had a goo hour on the bikes. The instructors there were easy going so that meant we all had great craic on the bikes. I would highly recommend this event and the staff are great.
Nightclub: it was great craic in there, very good bar.
Food (If dinner or finger food was booked): Finger food was booked in Kasbar but we didnt avail of it, as we started drinking in hotel for the match and ended up having food there.
How did you find working with Stagit.ie - Great, really appreciate all the help by Paddy and Grace.
Is there anything we could do to make your experience working with us easier/better? - None that I can think of, ye have a good service there, I would recommend ye to my mates.
Accommodation: Very Good, the hotel was very accommodating
Activity: Excellenet, Highlight of the weekend, staff were helpful and patient. Many planning a trip back on their on accord.
Nightclub:Didn't use
Food (If dinner or finger food was booked): Good
How did you find working with Stagit.ie. Very Helpful, well priced and offered various packages where one package did not fit all. This was the reason I went with you.
Is there anything we could do to make your experience working with us easier/better? If you were take over control of rounding up the group. Other than that no.
Yeah we had a great weekend. Noone arrested or busted so from a stags point of view im delighted!!! I was the big banana walking about Carrick at the weekend!!!
Accomodation - 9/10 - clean and comfortable and close to town centre.
Activity - 8/10 - the paint balling guys were very helpful and a good way to spend the afternoon.
Nightclub - to be honest most of us didnt make to the nightclub.
Food - 9/10 - we had fingerfood on arrival after paint balling, very nice and loads of it.
Stagit - 9/10 - I found stagit very professional. The whole package was well organised.
I will be working with stagit again for my best man and brothers stag parties next year.
We had a great weekend.
The hotel was lovely they very helpful, breakfast was good, they gave us a late checkout of 12.30 which was nice.
Activity was great fun, the instructor was brilliant.
The finger was nice. Working with stagit.ie was very easy.
Paddy was especially helpful when the group changed there mind over n over again he was able to change without hassle. Thanks for your help
Please find review below.
Accommodation: manager was again a pleasure to deal with, he put us up in the town above an poitin Still. Perfect for a group of lads like us. We like to have the banter but we cleaned up after ourselves. They even gave us a free breakfast and finger food on our first night.
Activity: We did a double booze cruise, The first cruise had 4 other stags on it and the atmosphere was poor. The staff on board decided to return to the pier after an hour to throw off some lads causing problems. From then on it was much better. Great craic.
Nightclub: We went to murtaghs for both night, round of shots and bottle of wine on arrival. The lads had great craic on both nights
Food (If dinner or finger food was booked): We did not turn up for the food.
How did you find working with Stagit.ie. Staff were perfect to deal with but the online system was very handy
Is there anything we could do to make your experience working with us easier/better? TNot really, good job
Athlone Stag Party
On behalfof the lads thanks for a great weekend.
The accomadation was perfect for us and what we needed. The manager was sound and helpful. The shooting was a good laugh and the lads there a good laugh and good at what they do.
We didnt make it for d finger food, but the manager in the pub looked after us very well. The page for paying was very handy. Just a pity most of the lads are a bit slow and I had to spend alot of time explaining it to them, but that's them not you's.
All in all we had a great time and everything ur end went very smoothly. Thanks again
Yes we all had a great weekend in westport, what i can remember of it anyway
Accomadation was excellent
Activity was great fun except we couldnt do laser shooting due to some technical issue, did archery instead which was very good.
Nightclub, dont remember anything of it really - was that supposed to be part of the package?
Food, got some finger food after several requests for it,
Working with stagit, was fairly good, reminder emails seemed to go to everyone even those who had paid
Nothing i can think of, its a good service a i will recommend in the future.
Accommodation: The management is correct, the rooms were clean, Could be better...
Activity: the paintball was brillant!!
Nightclub: n/aFood (If dinner or finger food was booked): Finger Food was correct
How did you find working with Stagit.ie OK
Accommodation: was fantastic, so clean and tidy every one loved the appartment and as for the owner he was great, helped us wit every ting taxi's, direction etc!
Activity: loved the boat cruise was very enjoyable.
Nightclub: The Bar staff were great and we had a blast!
Food (If dinner or finger food was booked): we eat in the local pub and we thought it was lovely.
How did you find working with Stagit.ie: Im so glad i when with stag it,ye were great and the price was reasonable as al my party gang thought so two! i will be using ye again 😉
Is there anything we could do to make your experience working with us easier/better? not a thing... ye were brill with everyting!! had the best wekend ever thanks 2 stag it.. tank u
Had just dropped a note to you earlier to say thanks for the wkd.
Accomodation was perfect for our group size. Great location. Plenty of showers & space etc.
Activities were very well organised - and the people running them were extremely nice & welcoming. Rock climbing was especially well run.
Nightclub manager was excellent. Met us at the door - Brought us in to VIP section and organised champagne & shots. Very impressed.
Finger food - We skipped this after the activities - as we went to eat together in a restaurant.
Stagit itself - Absolutely great experience working with you guys. All very professional - and all questions answered very quickly from start to finish.
Overall - Had a great wkd & will def recommend you for future events/stags etc.
Overall it was a real pleasure working with your company and from our point of view we would have no problems reccomending you to our friends.
Off hand nothing stands out that would have made our weekend better except maybe better directions to the clay shoot, we got a bit lost.
Fair play to yourself and Dean and who ever else works in the background, You all did a superb job on organising my package.
First class, was given one house that slept 14 so we were all in the one place and had some crack. The owner was exceptional, even reading from his little black book!! Location couldn't have been better, perfect spot.
Paintballing was class, even the stag run was good crack, The lads were very helpful and let the games flow nicely.
Go-Karting was bril, except for the pulling over and puking a couple of times but it was a story for that night!!
Breakfast every morning in the pub went down a storm and would definitely get that thrown in again.
Went back to the reserved pub after paintball and had finger food, perfect service just what the doc ordered after running around like a headless chicken.
The first night I can't remember but apparently I was there!! The lads said they had a good time but we all forgot the free shots (too drunk to remember)!!!
The second night we got kicked out of nightclub as the lads dressed me up as a nurse and I was told I was dressed inappropriate but we went down to the other one and fitted right in!!!
As for the team at stagIt, you guys couldn't have done anything better, well maybe pay for it!!! But seriously it was my stag and it couldn't have gone any better, to the accommodation, to the activities, to the transport everything was perfect and you will be most definitely recommended by the lads, stag or no stag.
A BIG THANK YOU FROM ALL OF US ON A JOB WELL DONE...
Kind regards,
Accommodation: Perfect. The pub was amazing. Barmen served til the death. Rooms were clean. Location was amazing.
Activity: Great time had by all. Great venue. Great instructors.
Nightclub: Didn't attend. Were having too much fun elsewhere.
Food (If dinner or finger food was booked): Finger food was great after the activity. kept us going til dinner.
How did you find working with Stagit.ie. Brilliant. I have told everyone about it. And have recommended it to a few people already.
Is there anything we could do to make your experience working with us easier/better? Honestly, I have nothing to complain about. It was well organised. Very reasonable. Plenty of communication. Will keep ye in mind for any other Stag I am involved with in Ireland.
Many thanks,
The crystal maze was good craic.
The boat cruise was brilliant. A little over crowded but we all still managed to have a great time. Staff were really nice.
Accommodation: Did not book this through Stagit
Activity: Paintballing was excellent craic, the guys running it were really sound and enhanced the mood of the party!
Nightclub: We did not avail of this service
Food (If dinner or finger food was booked): We did not avail of this service
How did you find working with Stagit.ie Excellent, no bother at all!
Is there anything we could do to make your experience working with us easier/better? Nop
We had a fantastic weekend in carrick on shannon. Accomodation was perfect, the owner of the house we stayed in, the owner looked after us very well and gave us good tips on how to make the most of our weekend. Fingerfood was great and given to us immediately on request. The moon river cruise activity was brilliant and we will definately recommend it to anyone! The nightclub was good But overall, we had an excellent stag weekend. Thanks very much to all at stag.it for an enjoyable
Thanks you very much. Everyone enjoyed themselves thoroughly on the weekend.
Hotel were brilliant. One guests' battery died on the Sunday morning and the barmaid even organised a mechanic to call out. If you could pass on our thanks to the hotel, I'd very much appreciate it.
Accommodation:  Found staff very accommodating and friendly.
Activity: No activity booked.
Food (If dinner or finger food was booked): Cocktail sausages and chips with sweet chilli dip. Plenty for everyone, and tasty.
How did you find working with Stagit.ie Found Paddy and Dean very helpful.
Best ever every one had a ball would recommend it to anyone had finger food great free shots everywhere friendly place got on brilliant could have stayed another nite nobother
We had a excellent weekend...Thanks to stagit..
Accommodation...10 out of 10 They could not have been more helpfully...Plus they did us a private buffy with a private bar at 5.30pm on the saturday evening..and reserved us a area in the main bar on Saturday night..
Activity...Golf a beautifull course we all enjoyed playing..
Nightclub..we didnt get to them
Food...We didnt go to the finger food(we notified the bar that we would not be attending) as we got free finger food in another bar to stay there..
Found out about stagit on the internet
No your service was excellent we really enjoyed it..
1st time in Mullingar i will go back again and Id stay in the same accommodation...
Thanks for the follow up. I'm just starting to function today again after the weekend. We had a brilliant weekend now I must say. I'll step true the below:
Accommodation: Staff were excellent, a pleasure to deal with and they couldn't do enough for us.
Activity: Paintballing - was excellent too, we only managed to get half of our group out of the bed to go unfortunately. But those of us who did go had a great time!
Casino - we didn't make it to there!
Nightclub: Was very impressed with the Nightclub , there was no reserved area but that was no bother as the place was hopping, so we were all out on the dance floor!!
Food (If dinner or finger food was booked): We had finger food, could have done with more but it was fine!!
How did you find working with Stagit.ie: Excellent, very responsive, and it's great to have everything sorted for us. Made the whole weekend (especially for me) run very smoothly!
Is there anything we could do to make your experience working with us easier/better? To be honest, I can't think of anything really. I must say it was a very easy experience for me and hassle free! It was very useful to have a direct contact with Paddy when I had any questions in the weeks leading up to the weekend and ye were very accommodating to any changes we had in our group.
So in all it was a great weekend, and thanks very much to you and Paddy for all your help! I wish ye every success in the future and if I know of anyone else needing help organising a Stag I will definitely recommend StagIt to them.
we had a great night out in mullingar.
the accomodation was top notch and hotel staff very nice and helpful.
also had a great night in the bar after everything else! the clay pigeon shooting was excellent and all the lads had a good time and spoke highgly of it.
i cannot commend the lads in your bar enough. they were very nice and the finger food was exactly what the doctor ordered!! also they were very accomodating to us regarding the time we arrived.
the night at the dogs was excellent and there was no problem at the entrance.
i have reccommended stagit to a few other lads and hens and hope they will book thru you.
i found working with stagit very easy and you are very helpful in all aspects . there was a lot of positive feedback regarding the online payment system!! and as the organiser i found it very easy as i did not have to run around begging lads for money.
thanks again for all your help over the past few months.
Accommodation: brilliant! loads of room and the man that owns it was a gentleman. Activity:great fun, hard though!! Nightclub:was very good, we got shown to our table straight away, very helpful Food (If dinner or finger food was booked): was lovely but there could have been a bit more to be honest! How did you find working with Stagit.ie ye were brilliant, made it all so easy and stress free Is there anything we could do to make your experience working with us easier/better? not at all, everything was 100% thank you all very much!
We had a great weekend altogether.
The accommodation was excellent, rooms very clean and staff friendly. Everyone enjoyed the activity immensely, except for my bruises!! The food was fine after the activity. It was great working with Dean and yourself and all the lads commented on the great value that the weekend provided.
I will definitely be recommending you to friends and family.
Kind Regards
Here is my feedback from the weekend:
The accommodation was perfect for us. It was quite basic but to be honest for a bunch of lads away for the weekend on the lash it was the job. I would like to commend the Owner/Manager on how they hosted us, very relaxed about our stay and helpful with any of our needs.
The activity was fun, good bunch of lads running the show. However, I was disappointed at the amount of standing around that went on, especially at the start. None of the paintball guns were ready and we ended up waiting for 20+ minutes (i think I'm being generous here) before we were brought to the course. It would have been great if the guys could have provided lockers for us for our personal items - we had to pay out on the field for extra paintballs which was also bad considering the terrain and level of activity we were at. Again I would like to emphasise that the lads were spot on and very approachable.
I think it's safe to say that we all had a great time - I'm not too sure if we availed of the free shots though. That should be indication enough of how well we enjoyed ourselves.
We had ordered food, but by the time we got back from the paintball it was too close to the dinner we had booked seperately.
How did you find working with Stagit.ie
I found it a great experience! Very helpful on every aspect of the trip.
Is there anything we could do to make your experience working with us easier/better? I dont think so!
Thanks again for everything,
Over all everything went a treat. We will be using you again and will be recommending you to everyone we can.
The accommodation was just what we needed. it was close to town and the breakfast was good and the staff very friendly. For the time of year and the location we all thought it was very cheap.
Are activity was a comedy and lap dancing club. both went well and we got every thing that was promised and everyone said that they all enjoyed the weekend.
We did not book any food but had food in the hotel and that was very good.
Working with stagit was second to none the service that you provided us was top class and all went well. Even the maps that you provided us with to get to the venues worked very well.
Over all i don't think you could have done much more for us as you done every thing that we asked you to do. We would all like to say many thanks for the weekend.
Your sincerely
It is my pleasure to give some feedback on our brilliant weekend in Letterkenny. I would like to thank Paddy, Dean and the team for all your help and organising a weekend we will never forget.
The hotel was first class, the go-karting was brilliant craic and Letterkenny was brilliant, the clubs and night clubs were a great buzz and the people were so friendly.
Many thanks for everything and I will definately be recommending stag it.
Stag wkend went great . Every1 had a great time .
Accomadation was ideal ( no residence bar )
Activity was superb , every1 really enjoyed tat .
Comedy club was great craic something different but ideal to get the party started .
Niteclub was excellent too drunk to avail of vip n shots which wasnt a problem .
Stagit done a great job organising the stag . They answered all question efficiently and without any problems . Well done to both Dean and Paddy who were very accomadating.
Would definitley reccommend stagit again.
Hi just follow up everyting went brill only ting to complain about was sick heads lol but tat can't be helped.accomadation was brill he met us on arrival and offered us choice of appart Or house.
House catered for our whole group was fantastic and had everyting supplied, also was only walkin distance to everyting.man tat met us was lovely very helpful..
Paint a nude was a howl would def reccomend it to all henpartys. We had a great laugh..
River Cruise was excellent didn't want to get off tat.we had finger food then in murtaghs was lovely brought out extra and never charged us were very nice too.
Night club bit of blur but again all good ther we think..
Over all excellent night and ye were extremly helpful and very easy to deal with..will def be recomendin ye again...
Hope this helps!!!!!
We had a great time.
Accommodation: This was perfect, pleanty of room for everyone and the landlord didnt mind what time we left on the Sunday.
Activity: This was good fun except we had to go kayaking instead as the water was not high enough for rafting but theres nothing anyone could do about that
Nightclub: Was ok but we felt other bars/clubs had a better atmosphere.
Finger food was fine.
Id be happy to use Stagit again.
Sorry about the delay getting back to you with the review, I have been busy since the stag party.
Accommodation: The accommodation was very good. The staff there were friendly and very helpful. The lads are still talking about the weekend a month later!!
Activity: The activity we did was paintballing.....wasn't very impressed with the place possibly because I have been to a very good one a few months previous in Tralee. We all still had a great time at it and the activity at the end was good where the stags were made put on outfits to make them stand out. The guys there were good crack also.
Nightclub: We ended up going to the nightclub on saturday night....some spot!! Definately the best nightclub I've been to in Ireland.
Food (If dinner or finger food was booked): We ended up eating dinner in the pub because by the time we came back from paintballing we just wanted to go out and all the lads wanted dinner instead of finger food. How did you find working with Stagit.ie: I found working with Stagit.ie great and would definately book with them again. Communication with them was very good at all times. They really took the pressure off organising the weekend.
Is there anything we could do to make your experience working with us easier/better? The only thing was that we couldn't take advantage of the finger food since we were back too late from the paintballing and by the time everyone got showered and dressed to go out they wanted dinner. So maybe having the activity a bit earlier.
Also if there was an option of what nightclub to go to on the night would be good.
Was very impressed with stagit.ie and would recommend the to anyone booking a stag. 10/10
Hi we had a great weekend the accommodation was lovely and everyone complimented how nice it was , how clean it was and also nice and close to the town . we had the finger food and that was lovely to and there was no waiting time 🙂 we also found the staff there very nice and helpful . All the women thought the price was very reasonable for the package we got 55 euro , i am already trying to find a reason to have a night there again and i have recommend you to loads of people and so have all the other ladies . hope to book through ye soon
Sorry it took so long to follow up on your email. We had a brilliant time in Carrick-on-Shannon on the stag.
The instructors for the clay pigeon shooting were great craic and the finger food afterwards was lovely (and plenty of it). The accomodation was perfect, right in the heart of the town and although basic it was clean and comfortable.
I have to say i found it so easy dealing with ye and it was so handy being able to pay online - saved me having to gather up the money.
I'll definetely be recommending ye to anyone organising a stag or hen in the future...
All went without a hitch
Accommodation: perfect accommadation - no hassle about what time we had to leave the next day which was great and a free round of drinks hen we got their
Activity: Clay pigeon shooting - my only gripe is we could have gotten another box of shells. one was not enough and felt rushed
Nightclub: great and very accomadating
Food (If dinner or finger food was booked): Spot on
How did you find working with Stagit.ie - great took the hassle out of everything for me
Is there anything we could do to make your experience working with us easier/better? - not a problem as i said everything went without glitch
Hey stagit folks, just a quick note to say thanks a mill for the great weekend in Galway .
Hotel was perfect location and the fry lined the stomachs for the days drinking .
The clays was great craic and the dogs were just the ticket for a break from the madness.
Finger food was spot on and would definetly recommend Stagit again.
Payment system worked great when three lads decided to pay.
All in all a great weekend had by all. Cheers guys
Thanks for the mail. Still recovering from the weekend. Was a great success thank god. Many thanks for the help with same.
Accommodation: Perfect location.Nice breakfast, good food and clean rooms
Activity:Go karting was the highlight of the trip along with our bus driver.
Nightclub: Only ok.We felt there were better options available so we only stayed for approx an hour.
Food (If dinner or finger food was booked):Finger food was fine. How did you find working with Stagit.ie. Excellent and made my job as organiser much easier.
I look forward to hearing fro you and will certainly be recommending you to any other stags i know.
Thanks for your mail. I'm happy to report the entire stag party went very well and you guys did a great job.
Accommodation: The Manager of the Accomodation was incredibly accomodating and very nice to deal with. The rooms were very central and clean.
Activity: The Guide in the White River Rafting was an absolute gentleman. While being very sensible and showing great leadership he also understood the nature of the "stag" and really helped make the activity great fun.
Nightclub: Upon hearing feedback from locals we decided to go to a different nightclub. To be fair this wasn't an informed decision as we didn't give the other club a fair go, we just went with the crowd.
Food (If dinner or finger food was booked): Finger food supplier was lovely and a great vibe in there.
How did you find working with Stagit.ie: I really enjoyed dealing with everyone at Stagit. There were a few teething problems with the website but these were dealt with very quickly.
Is there anything we could do to make your experience working with us easier/better? I really have no complaints, great job done by all!
I've already referred 2 other stag parties to your service so well done again and thanks for your help.
Contact Us!
Our Hotel Partners

Company Details
Company No: 471827 VAT: IE9832472m Kilroys House , Patrick Street , Mullingar ,Co. Westmeath, N91 N6CW 044 936 2222
Safe & Secure

Are you looking for a Hen Activity only Event? Click below for more
Your wedding speech doesn't have to suck
We make your speech the toast of the night., be what wedding speech dreams are made of. let us help you prepare for your 15 minutes of wedding fame so you have a chance at becoming a wedding speech legend..
Client Testimonials
Literally a dozen people came up to me and said it was the best best man speech that they had ever heard. In fact, the only time the bride cried during the entire wedding was during my speech--thank you SO SO much!
The speech was a big hit, many compliments from wedding guests i had never even met before. the bride and groom were very appreciative as well., i've contracted patricia twice now for help on toasts. both resulted in the best toast at the wedding. every single person approached me to congratulate me and asked questions on things i spoke about. if you absolutely need your wedding speech to be perfect and want to enjoy the moment with confidence, just book with best man speech writer. you and the other people at the wedding will be grateful and never forget it., first off, thank you so much for all your help. it was truly a pleasure to work with you. most importantly, the speech was fantastic i received constant compliments on it all night. your services were incredibly helpful. it actually went so well that two of my other friends asked me at the wedding to speak at their weddings. so, i hope to work with you again in the future..
— Michael M.
This is so wonderful! Thank you so so much for all of your help--I will definitely be using you again in the future.
Best man speech writer took a draft of my father-of-the-bride speech and converted it into a speech that fully embraced my message and feelings about my daughter. to those that know me, the final product sounded and felt like it was truly me speaking, while hitting the right notes with bride and groom. many of my daughter's friends (and also people my age) came to me afterwards to tell me how they had sensed the love and bond between her and me. best man speech writer made my message sound professional and never sacrificed the content., you've done it again it's great i had my wife take a look as well and she loved it., i had to report back and tell you that i totally crushed the speech. i even forgot a line and so many people came up to me to tell me what amazing speech it was and how well i delivered it i really cannot thank you enough for your wonderful service and help with this project. i could not have done it without you. if i ever need to deliver any spoken remarks in the future or know anyone else who does, i will be getting in touch with you honestly among the best and smartest money i ever spent., i nailed it my now-wife and everyone else said it was the highlight of the night. i truly appreciate your help, especially being so last minute. you really helped me clean up the speech and love all the cues and delivery tips, being chosen as a best man is definitely a bittersweet moment, very proud before the realization of public speaking sets in. best man speech writer helped me through the "scary part" of the day. my speechwriter's experiene definitely made my day stress free. i received numerous congraulatory comments from guests and the reason being is that my speechwriter was able to write something personal and original that the audience had not heard of before., what is best man speech writer.
Short answer: We help folks prepare their wedding speech.
Long answer: We write speeches given at weddings and have worked with the wedding host, maid of honor, father of the bride, mother of the groom, and, of course, the best man. We handle the dirty work of writing our clients' toast so they can focus on bigger, better responsibilities that come with their role.
Sarcastic answer: Dedicated to making sure your speech doesn't suck is what we are.
How will my speech be "my" speech?
Every speech we write is tailored to our client and the stories they share with us.
I'm not the Best Man---can you help me?
Of course! If your speech will be given at a wedding, we can help you. Here's a list of our services .
How far in advance should I book a service?
Sooner rather than later would be our suggestion and we have had clients book us as early as three years out but this is a personal decision.
I need my speech like yesterday---can you still help me?
We offer an expedited version of our services. Contact us to find out if we can work with your wedding date.
Can you write a speech in another language besides English?
We're embarrassingly monolingual so our services are available in English only.
What are your fees?
Our a la carte services are priced at a flat rate and range from $25 to $575. The services also range by level and type of help you want so choose the service that best suit your needs. Check out our list of services here .
Contact us.
We respond to all inquiries within 2 business days.
We observe all U.S. federal holidays and will be closing the studio during these dates:
January 1-15, 2023
September 1-30, 2023
December 15, 2023 to January 15, 2024
Thanks for reaching out, You'll hear from us via email soon.
Phone: 087 970 0295
Email: [email protected]
 Best Man Speech Format – Getting it Right! 
Best man speech, the best-man speech format might seem like an obvious one but once you are actually put in the role, it can be difficult to nail down the ingredients .
Depending on your relationship with the groom, a best man's speech can vary greatly. Whatever your relationship with the groom, be it he's a friend or sibling, the most important thing is that you deliver on the fundamentals.  It's important not to put too much pressure on yourself because you'll end up making yourself nervous and it could impact on your delivery.  Try to be calm about it whilst also making preparations for it. "Winging it" shouldn't be one of your thoughts.  As the famous saying goes: Fail to Prepare, Prepare to Fail.  So that's where we come in with this post which hopefully will help you in your speech prep'. In terms of the absolute essential ingredients to a best man speech and its format, below is a basic one: 
The Best Mans Speech Format
Introduce yourself because you shouldn't assume that everyone knows who you are. Say who you are, and how you know the groom.
Thank the groom for inviting you to be the best man.
Read out any cards and notes from friends/family who couldn't be there on the day.
Include some anecdotes or stories about the groom but keep it clean and try not to include details about ex-girlfriends.
Offer some advice about marriage to the newlyweds, making it serious or humorous to fit in with the tone of your overall speech.
Say something nice about the bride e.g. comment about how pleasant and positive a person she is.
Compliment the bridesmaids, for example by saying how well they look.
Propose a congratulatory toast to the newly married couple.
Once you are finished, introduce anyone else that is due to give a speech such as the Father of the Bride.
History of Best Man Speeches – Where the Tradition Began 
The best man was traditionally a friend of the groom which is the same as today but today sometimes men are prone to choosing a sibling for the role. In terms of historically, the groom would ask this "best man" to be the chief guardian of the bride during the lead-up to the wedding date. The appointed best man in turn would appoint mutual friends to help with the protection of the bride including ensuring that she got to the wedding on time and unharmed. The collected group of the best groomsmen were previously known as "The bride's knights".
In the Anglo-Saxon days of Britain, it has been said that the best man with the help of his groomsmen would actually kidnap the bride. This would happen if for whatever reason the bride's parents were against the formation of this specific marriage; they might have not approved of the suitor or groom in question. The best man and his groomsmen would be expected to protect the bride right up to and including the point of the marriage ceremony where the groom would stand to the right of the bride at the altar so his sword could be drawn quickly to defend. In turn, the best man would guard the bride by standing on the bride's other side until the vows were done.
Good Best Man Speech Examples 
This best man delivered a relaxed speech and it had humour and emotion. He didn't have it learned off which shows that a successful speech can be delivered using paper prompts if it's delivered naturally and with glee like this best man. 
Even though this best man reads out his speech directly from his notes, he delivers it with a natural and relaxed flair. He reads slowly, clearly and loudly and it is witty throughout. Note how his speech has all the main ingredients: introduction as to who he is, his relationship with the groom, welcoming visitors, and elements of humour. 
How to Write the Best Man Speech 
So to get down to actually writing the piece there are a number of pointers that you can follow. Below is a list of little titbits of information about the couple that you should gather together. Remember that this day and speech should be all about them. Of course focus in on certain cute anecdotes about your friend, the groom.  Your own friendship.  But there needs to be some content about the couple's relationship which will make it all the more emotive. Of course, the content that includes the couple needs to be appropriate and suitable to be told to the masses. Not some sordid secret about them or anything that has the possibility of embarrassing them in any way. If in doubt, leave it out! 
> Background Dates. How long have they been together, how long have they known each other?
> The Bride to Be. Although your speech is not about her exclusively, you must give her a paragraph of her own. This might be something about the first time you met her or some positive attribute about her.
> Why They're a Good Match. It might sound a tad serious but their union is serious so it will hit the right tone.
The next segment will be the harder elements. You need to be careful about the content but not too restrictive in your delivery. Try to find a happy medium but again… if in doubt, leave it out!
> A Funny Story . This could be your make or break for a successful speech.
Tell it slowly and clearly; you might be excited to tell it but try to keep it clear for those in the whole room to hear. Have a beginning, a middle and an end to the story but don't let it drag on…brevity is key!
While ex-girlfriends are not out of bounds as a topic, it's probably best if you can to avoid them. Aim for the story to be between 150 and 300 words otherwise, it could drag on for people. Don't make any stories up as you run the risk of insulting those that you include. 
The Best Man Speech: The Nervous Moments
Even the most prolific of speakers will have their nervous moments. Sometimes nerves can be a good thing because they cause a person to focus the mind on the challenge at hand.  Adrenaline starts pumping and this can help you to be energised and deliver a speech filled with emotion and energy which is what you want.  So don't look at nerves as a negative; turn them on their heads and use them to drive you forward! 
This is a useful video to help you calm your nerves when preparing for your best man responsibilities.
Some Tips for Dealing with the Nerves:
Don't drink too much in advance of the speech or it will impact your delivery in a bad way. One or two drinks are fine to settle the nerves but no more than that.
If you feel your delivery is being affected by your nerves, explain that to the audience.  They will understand that you are not a professional speaker, nor is it expected, so go easy on yourself. Explain to the audience that you are a little nervous. Your admission out loud will also help to calm you.
Start slowly and have your notes to hand but try not to read them without looking out to your audience. Take deep breaths before you stand to take the mic and focus on doing your best.
Have a glass of water close by that you can use to clear your throat. Taking a drink during the speech will also help to soothe you and allow you to time to relax between segments.
If you find that your voice is trembling, take a drink of water, take a couple of really deep breaths and try again.
Speak clearly and loudly. Speaking in a low voice shows your lack of confidence but no matter how nervous you are, be sure to sound like you are confident by raising your volume level.
Keep your head up and stand up straight. Find a spot on the wall above your audience and focus on that. It will appear that you are looking at them but you won't actually be distracted by anyone.
So that's our advice for delivering a well-presented best man speech! The main thing to remember is that you should be honoured to have been asked to be the best man. So savour the moment and try not to put too much pressure on yourself. Enjoy the day, and relax but don't lose the diamond ring ! 
Phone/text/WhatsApp – 087 9700295
Email [email protected]
Make an appointment to come into our Dublin City Centre Office for a Private appointment.
Or by using our contact form HERE
087 970 0295
[email protected]
Preferred Date (optional)
Preferred Time (optional)
Your message (optional)
[text variant [text diamond] ]
Phone Us/WhatsApp
Phone Us/ WhatsApp
Phone us / whatsapp.
Making a best man's speech? Read this first
Avoid jokes about the groom's sex life and tuck in the shirt, for starters.
"A bad, cringeworthy or embarrassing best man's speech is possibly the most uncomfortable thing to witness as a guest."
Summer is here and the wedding invitations are rolling in thick and fast. I seem to get an increasing amount of them as the years go by, an unwanted reminder that I am now closer to 30 than to 20.
That said, I'm not quite the seasoned guest I'd like to be. There seems to be some sort of intrinsic knowledge of wedding etiquette held by the generation above me.
Why is it bad luck to wear black? Why is it rude to wear white? How much should I put in a card? Can I skip the Mass?
Deciding who to invite – or more divisive again, who not to invite – is a thought which would almost put me off the idea of marriage altogether.
Guests can span past the 300 mark at weddings down the country, and the bride and groom might not even know all their names.
One thing I think I'm pretty good at is recognising a good speech. Or, rather, a horrifically bad one
I've always assumed this happens because there is a mammy somewhere rolling out this kind of talk:
"Well ya can't go down Boherbreen and not include the Tanseys too. And if you're that far down the road aren't you as well go up as far as O'Hara's turn?
"And don't tell me you haven't put down the Mitchells? They were very good to your father when he lost those cattle in 2012. I couldn't look them in the eye if you didn't ask them."
It is a rocky road of potential disasters, but one thing I think I'm pretty good at is recognising a good speech. Or, rather, a horrifically bad one – and I've seen a few dodgy ones in my time.
He does doughnuts in it outside Knock airport on Friday nights and knows all the words to Marty Mone's Hit the Diff
A bad, cringeworthy or embarrassing best man's speech is possibly the most uncomfortable thing to witness as a guest. I'd rather see soup spilled on the bride's gown, or fish handed to a vegan guest. But a bad speech? It doesn't get worse than that.
My palms get sweaty, my goes mouth dry; my mind screams no-no-no. I am always on edge, anticipating the worst and hoping for the best. It is usually either my favourite part or worst memory from a wedding. Either way, it doesn't leave my mind for weeks.
Holding a pint of Heineken
You know him to see, too, a man about to deliver a bad best man's speech. He's holding a pint of Heineken, half of it already slobbered down his waistcoat – the suit jacket is well lost at this point.
He might have an eyebrow ring, and smokes Benson. He probably broke speed limits in several counties while driving the groomsmen to the hotel in his electric blue Subaru Impreza.
He does doughnuts in it outside Knock airport on Friday nights and knows all the words to Marty Mone's Hit the Diff .
That guy? That guy is the worst offender when it comes to speeches. There'll be dirty jokes about the bride's sex life; maybe even the mother-of-the-bride too.
The truly great best man speeches balance sentiment with satire almost equally
There'll be an allusion to past infidelities, and another "joke" about the groom's sexual prowess – or lack of. It will contain lots of cursing and few compliments. It will make you despair the humanity of our youth.
Some speeches, however, walk the tightrope of humour and offence clumsily, while still managing to stay standing.
I was once at the wedding of a man who bought and sold cars from his home. A real wheeler-dealer. He probably fixed lawnmowers too, and had a few burner phones.
His best man's speech was good fun, no rude jokes about the bride – you'd be surprised – and no mention of past lovers (again, you'd be surprised).
One of a series of anecdotes the best man told involved a phonecall the groom had with a potential customer in the GAA club changing rooms after training one night.
The groom took a call from someone who was interested in one of the "honest cars" he had advertised on DoneDeal.
"Your man goes, 'how many miles are on it?'" the best man explained.
"And he [the groom]says, 'how many do ya want on it?'"
Queue the slightly nervous laughter of a crowd not sure if it was okay to laugh at the fraudulent car-clocking behaviour of a man at his own wedding.
Talk about tightrope walking! It worked, though. Sure who doesn't clock the odd car themselves anyways? No biggie. Well worth it for the punchline.
The truly great best man speeches balance sentiment with satire almost equally. They are carefully titrated so as to elicit the most laughter as possible without properly offending anyone.
It should be full of embarrassing anecdotes and warm appreciation.
By the end, you shouldn't know if your tears are from happiness or laughter. Nor should you know anything about anyone's sex life.
And tuck in the shirt, will ya?
IN THIS SECTION
Camille Souter: A giant of Irish art who uncovered the richness within everything she painted
A history of Irish women in 50 objects, from a Sheela na Gig to fake tan
Seán Moncrieff: There's nothing wrong with Irish trains. As long as you're not going to Donegal, Cavan, Monaghan or west Cork
Women's wisdom: Raise your voice, don't live a lukewarm life and just go for it
Brianna Parkins: What's the point in packing early for holidays, other than to tell people you're all packed?
My best friend is in love with me and I don't know what to do
'Before I would have held my husband's hand walking around the streets. But now I wouldn't'
Comedian Grace Campbell: 'I treated my need for male validation as an addiction'
Man in critical condition in hospital following Dublin city centre assault
For a while the only friend I had was Sauvignon Blanc but now I am okay with who I am
LATEST STORIES
Tricolour 'continues to inspire' as symbol of peace, says Taoiseach
Review questions spending of €200,000 at second-level parents' council
Wasteful Monaghan punished by 14-man Galway
Bennett finishes second in stage one of Paris-Nice
Brennan Johnson double earns Nottingham Forest draw with struggling Everton
Terms & Conditions
Privacy Policy
Cookie Information
Cookie Settings
Community Standards
Accessibility Links
Best man? Have these writers got a speech for you
They make a living supplying jokes to Have I Got News for You and Mock the Week . Now, comedy writers are topping up their earnings by scripting gags for wedding speeches.
Heidi Ellert-McDermott, a former producer on BBC programmes including The One Show , has built a business that matches writers with people desperate for inspiration before their big day. Launched seven years ago, Speechy has been endorsed by the actress Drew Barrymore and counts unnamed celebrities among its clients.
Ellert-McDermott's pitch is simple: people spend thousands of pounds on venues, cakes and dresses, so why not splash out on the speech? She describes her roster of seven writers as a "secret weapon" for best men, brides, grooms and fathers of the bride. For