Executive Business Writing Coaching for Professionals
Individual one-on-one coaching sessions to advance your career., what is the best way to master business writing.
The fastest way to become a powerful business writer is through one-on-one coaching. Strong writing skills will help you better lead your team, increase business, save time, be perceived as a trusted leader, and advance your career. Our individual coaching programs are tailored to match your professional goals. By teaching you comprehensive strategies while working with your actual work documents, we can ensure you will understand the tactics and frameworks to tackle any future writing challenge. You will master business writing.
Coaching program highlights:
A custom coaching plan focused on improving your weaknesses and reaching your specific career goals.
Virtual coaching sessions that can be scheduled to fit even the busiest calendar.
Relevant examples and exercises through instruction, actual document review, exercises, and resources to solidify your new skills.
Download a one-on-one coaching case study
Listen to a coaching client talk about his experience., some of our past coaching clients..

I'm writing to share a milestone. The director of my division asked me to edit a memo being sent to our entire company. This was the same guy who told me my writing was hurting my career before coaching.
Thank you for the gift of clarity.
Sr. Project Manager
I knew my business writing had to match my strong business skills to earn a major promotion. After coaching, I write faster. My writing is much more organized. It clearly reflects my leadership and vision. And, I won the promotion.
Chief Financial Officer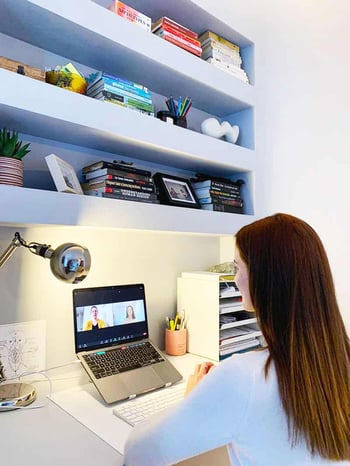 How our coaching programs are organized.
Our custom coaching programs are fully individualized and based on your writing requirements and skills. But, all coaching consists of three phases.
The first phase identifies your goals as a business writer. The second phase creates a custom coaching plan after reviewing sample documents. The third phase is the implementation and individual coaching sessions.
Download Coaching Outline in This Case Study
Phase One: Identify Goals
Each coaching engagement starts with identifying your goals as a business writer. To be successful, it is important we exactly identify the outcomes you want from coaching.
Goals often differ depending on your industry and personal strengths. If you have a specific writing challenge, we can discuss this on a quick consultation call. Once we have identified your goals, we will create a custom coaching plan that will lead you to business writing mastery. You can view a real clients coaching goals in this case study .
Here are a few example goals from other coaching projects:
Improve clarity and simplicity of complex information
Write with executive tone and voice
Build a process to storyboard strategic messages
Spend less time re-writing
Improve grammar
Convey complex information to division and team
Be perceived as a strong writer to achieve promotion opportunity
Who will benefit most from coaching?
Our coaching programs are best suited for professionals who are ready to focus on improving their business writing and for whom writing is an essential part of their work.
Phase Two: Create Coaching Plan
To create a coaching plan, we first compare your goals with your current strengths and weaknesses. You will start your coaching engagement by completing a personal assessment. Your self-assessment helps us to understand which areas you feel need the most improvement. We will discuss your goals thoroughly and also review recent documents you have written to identify improvement opportunities. These documents will help us tailor your coaching to focus on skills that are most relevant to your career. We will address your most pressing document requirements, but coaching will enable you to write anything at work with skill and ease. Each coaching plan is unique. It is an individualized plan based entirely on your writing requirements, current weaknesses and strengths, and goals.
Download a custom coaching plan case study.
After we have identified your strengths and weaknesses we create a coaching plan with major topics for each session, moving sequentially to hone the particular writing skills you need. We have found that the most effective sessions are 50-minutes long.
Each coaching plan is custom created depending on the number of coaching sessions you choose. If you are not sure how many coaching sessions you will need to reach your goal, we can help guide you on a quick free consultation call.
The two phases — Identify Goals and Create Coaching Plan — are essential and the foundation of coaching, but we achieve these quickly. In your first coaching session, we begin the work of learning to write efficiently.
Schedule a call with us to see if coaching is a good match for you.
Document privacy
We never share client information or business information. We're happy to sign any non-disclosure agreement required.
Phase Three: Coaching Sessions
Each individual coaching sessions include instruction, actual document review and discussion, exercises, and follow-up comments and resources to reinforce the new skill. Each session focuses on sequentially learning a new skill that you can start applying immediately.
In these sessions, we will teach you proven strategies and tactics to become a more effective professional writer.
Coaching sessions are a lively and illuminating dialogue between you and the coach. One-on-one instruction allows us to tailor the examples and lessons to your industry and goals. They are an excellent time to ask specific questions that you may have from recent communication challenges at work. Each session builds on the previous work to help you become a skilled writer.
Sessions are also a time to review the previous impact of actual writing. We know you are busy. We will never ask you to write any pretend exercises. Instead, we weave your real writing tasks in with goals and the coaching plan. Coaching is fully based on your actual work.
Schedule a consultation call today.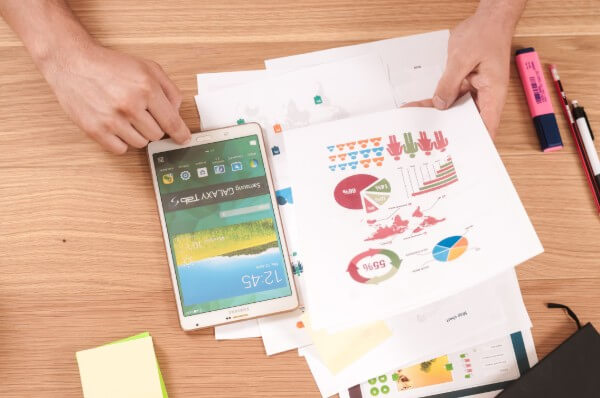 Document review
Coaching sessions can also be used to mentor key documents that you are writing at work. These documents are a great place to implement the strategies you have been learning. We will resolve any specific document questions and provide recommendations.
Coaching sessions
Using online meeting software means you can join a coaching session from anywhere in the world from the comfort of your office or couch. On the call, we can easily share our screens to review presentations and writing.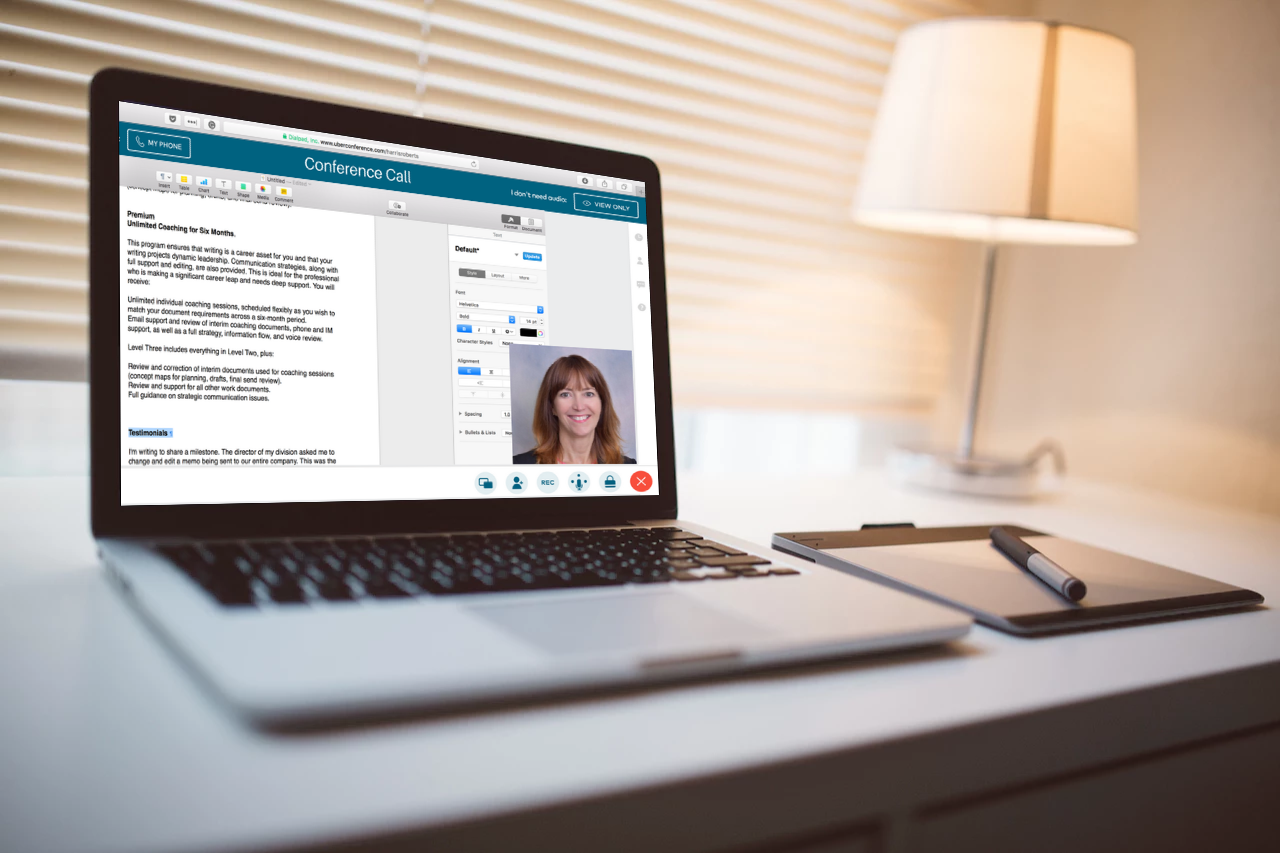 Project organization
Your goals, documents, tasks, and progress are all tracked in our project management software. We will create a private project where we will track your progress to keep your goals current and allow for feedback and collaboration from other coaches as needed. We stay organized so that you don't have to.
Why hire a business writing coach?
An executive writing coach helps you maximize your particular writing strengths, identify areas of opportunity for greater impact, and become more effective in your work.
Executive business writing coaching is an intensive, individualized, guided engagement that leads to business writing mastery.
Your knowledge, tone, confidence, language, and clarity is conveyed in your writing to your entire organization and clients. The focus of coaching is identification and correction of your particular writing issues, and ensuring your documents drive business objectives.
Hire a coach if you want your writing to advance your career.
Schedule a consultation call.
Our business writing coaching programs
Level three, six months of personal coaching.
Six months of custom coaching, integrated fully with your job requirements.
Ten individual coaching sessions
Ten sessions of custom coaching based on your real-time writing at work.
Online course + coaching
Online course with instructor feedback and one coaching session.
Level Three Coaching
Six months of intensive coaching .
This program ensures that writing is a career asset for you and that your writing projects dynamic leadership. Communication strategies, along with full support and editing, are also provided. This is ideal for the professional for whom writing is critical or who is making a significant career leap and needs deep support. You will receive:
Six months of coaching, with weekly sessions for three months followed by bi-weekly sessions for three months. Breaks can be taken and the time frame extended if flexibility better meets your goals.
Email support and review of interim coaching documents and phone support, as well as a full communication strategy, information flow, and voice review.
See an example outline in this Coaching Case Study.
This program includes:
Identification of your individual goals and writing requirements.
A custom coaching plan.
Recommended materials and document observations, which are emailed to you after coaching sessions to address skill gaps, based on coaching observations.
Review and correction of interim documents discussed during sessions (concept maps for planning, drafts, and final review).
Deep integration into your job description and work requirements.
Review and support for all work documents.
Full guidance on strategic communication issues and leadership writing.
Level Two Coaching
This program ensures that writing becomes a career asset for you, so you can project solid leadership, and are able to write any work document required.
It includes ten individual coaching sessions, scheduled as flexibly as you wish to match your document requirements at work. Also included is email support and review of interim coaching documents.
Ten 50-minute individual sessions, live via web meeting, focused on actual work documents.
Level One Coaching
Online course with written feedback and one coaching session.
This cost-effective option includes an online self-paced course with written instructor feedback and one live one-on-one coaching session.
It identifies skills and gaps, provides instruction and resources, and includes written feedback on your writing. One live coaching session is scheduled after the course to discuss your writing and an actual work document.
Identification of your coaching goals and writing requirements.
Online practicum course, in which you plan, draft, and edit an actual work document with instructor feedback and guidance.
Written feedback on two writing exercises.
One hour of live coaching with your instructor.
We have world-renowned coaches.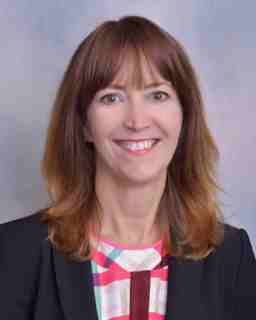 Mary Cullen
Founder of instructional solutions.
My team and I would love to help you write with ease and skill at work. Since I founded Instructional Solutions in 1998, we have helped thousands of individuals improve their business writing in customized courses. We've coached scores of executives to business writing mastery.
As business writing experts, we help professionals convey complex information in writing with clarity and engagement.
We have had the privilege of working with some of the top companies in the world, and my work has been cited in the Wall Street Journal online, Business Week , CNN , and college textbooks.
We enjoy helping coaching clients break through long-standing writing blocks and inefficiencies and experience the fun and power of writing with purpose and ease, which translates immediately to deeper respect at work.
You'll be matched with one of our highly credentialed business writing coaches. I oversee all coaching engagements but each coach is deeply skilled, highly credentialed, and has both theoretical and pragmatic training experience. Coaching is a one-to-one mentored relationship so we want to ensure the fit is right for you.
Our business writing coaching sessions are highly engaging and pragmatic.
After taking the coaching ... I was able to produce a piece of writing without much trouble and in a third of the time that I usually take using the tools and process that I learned from the class. Towards the end of 2021, I needed approval for an out-of-band salary adjustment in order to retain critical talent.
I also noticed that I had much less anxiety about the writing process because I structure to lean on. In the end, the request was approved with no questions ... I credit the writing to enabling her to make a decision quickly.
Senior Manager
"i have two words for you: thank you.".
Whatever insight you had to match me with Grace, was spot on. She is a natural-born teacher with the technical expertise to boot. Her advice is minimalist, precise, and always on point. And she does it all naturally, with the poise and the grace befitting her name.
I came into this coaching expecting a technocrat who would help me decipher my ESL brain. She did that too. But more importantly, she helped me see the unsuspecting voice hiding in plain sight.
For her, only two words can encapsulate how I feel: forever grateful.
-ceo, consulting agency-, schedule a free discussion..
Schedule a quick consultation with Mary Cullen to discuss individual coaching programs. This call will help you understand if we are a good fit for your needs.
We'll talk about the types of documents you write, the types of improvements you are hoping for, the role you play at your organization, and any other unique considerations. We will make a recommendation based on the information you share and provide next steps.
Use the calendar on the right to find a time to share your business writing coaching needs.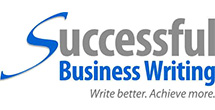 Your Business Writing Coach: Jack E. Appleman
Working with Jack, you'll gain confidence—to tap your natural communication instincts and propel your writing to new heights.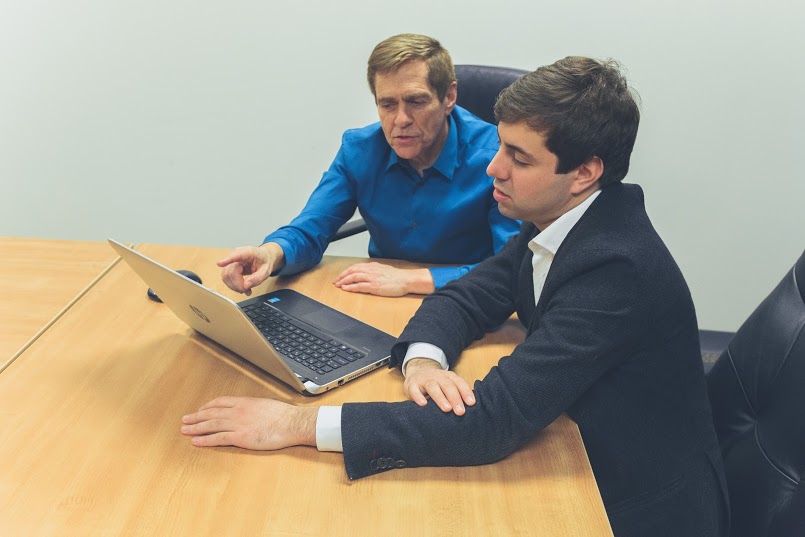 The writing coaching process
You'll tell Jack all about your writing, starting with the toughest obstacles and how they're stifling your career or business success. You'll identify your strengths as a writer (everyone has strengths!), the types of documents and emails you want to master, and how better writing can produce better outcomes—for you and your organization.
Then you and Jack will review your typical approach for completing on-the-jobs documents, which may include outlining, freewriting, editing, and more. Jack can also address all these topics with a supervisor or colleague familiar with your writing, if desired.
Customized business writing coaching
After analyzing your input and writing samples (proprietary information deleted), Jack will tailor a coaching program for your needs. During your weekly face-to-face or virtual business writing coaching sessions, he'll guide you through the most important strategies for meaningful and sustainable improvement.
You'll learn by doing, applying skills such as brevity, flow, organization, and persuasiveness to specially designed exercises and to your day-to-day writing.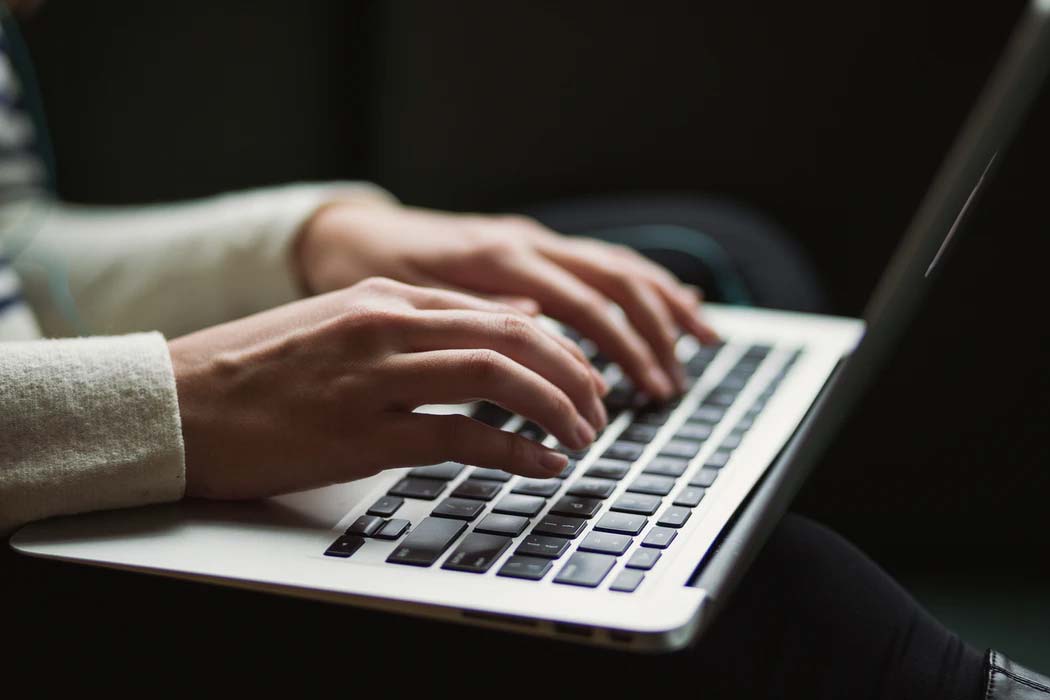 Ongoing improvement for your business writing
In the final session, you and Jack will assess your progress and discuss strategies for continued development, which may include our series of 19 five-minute writing tutorials, each with a two-minute video lesson and a three-minute exercise.
Check out the video tutorial demo to improve your business writing.
Bonus writing coaching session
Once you complete the self-study tutorials, Jack can meet with you to re-evaluate your progress and suggest additional strategies to enhance your business writing.
Free Highly Touted Book
All coaching students receive a free copy of Jack's latest book, 10 Steps to Successful Business Writing—2nd edition.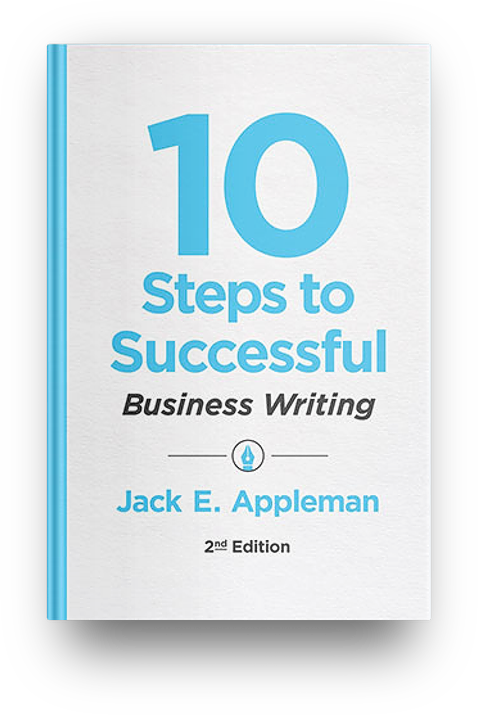 Video Testimonial
"Working with Jack has helped me transform my writing style completely." — Sara D.
Sharpen your skills with a business writing coach
Contact Jack to get started today.
Writing Coaching
Plain Language
Writing & Editing
Content Strategy
WordCraft® Team Building
Web Courses
Teach your team to write clearly and confidently.
Our writing workshops target the skills you and your employees need to successfully write with your verbal brand, for regulatory bodies, and to your audiences.
Whether you want to strengthen an entire department's writing skills or tailor lessons for an employee, we can customize workshops for their unique workplace writing needs and goals.
Writing Process & Structure
Ensure employees can efficiently support writing responsibilities and create clear structure and messaging across content and channels.
Plain Language & Clarity
Give employees the skills to create content that users can find, understand, and act on in their first reading — and support the growing global movement.
Grammar & Punctuation
Know that everyone has the knowledge they need to write grammatically correct content while also employing modern writing standards.
Word Choice & Concise Language
Deepen your employees' understanding of how their word choice and approach to language can help or hurt their messaging and audience engagement.
Group Writing Coaching
Do you need to improve your your department's writing skills? We can teach group courses that provide engaging discussions and targeted skills development for your whole team.
Bring employees together to learn consistent writing standards.
Address your firm's specific workplace communication challenges and goals.
Provide lessons that support employees who write and review both internal and external communications.
Individual Writing Coaching
Provide learning opportunities that deepen employee engagement.
Address specific challenges an employee needs help overcoming.
Provide customized lessons and assignments to reinforce writing skills.
Decrease the time supervisors spend editing employee-written content.
Writing Coaching Packages
Polish business writing, a great multi-use starting point..
Write Clearly in Plain Language Write Compliantly Write Better Emails Use Brand Voice
Perfect Your Grammar
Sharpen your communication ability..
Choose Words Wisely Use Correct Sentence Emphasis Understand Active & Passive Voice Choose Proper Punctuation
Improve Process & Flow
Expand your continuing knowledge..
Create Correct Topic Structure Use Critical Thinking Write to the Audience Keep Up With Modern Writing
Tailor Your Own Package
Choose four options from our sessions..
Option 1 Selection Option 2 Selection Option 3 Selection Option 4 Selection
Not sure if writing coaching is worth the investment?
When first contacting Zuula, the supervisor was wasting valuable time rewriting his employee's reports before sending them to upper leadership. He rated his employee's writing skills a 2 (on a 10-point scale, with 10 high). After customizing and conducting 6 writing workshops to address the employee's specific writing challenges, his writing skills vastly improved. Upon completing the lessons, our client expressed that his employee's writing skills nearly quadrupled in quality, increasing to a 7.
The supervisor specifically pointed out that the employee's writing had greatly improved in his ability to:
Express thoughts clearly and create clear content flow
Organize his writing structure and develop cohesive, understandable sentences
Employee Self Assessment
Supervisor's assessment, supervisor's editing time.
Get monthly clarity tips with our newsletter, The Communicator!
Self-Paced, Online Courses
Open Enrollment
Strategic Writing
Help your teams effectively communicate through writing to drive desired outcomes.
Executive Writing Coaching
Focusing on executives' individual needs for improving written communication
Why do leaders need executive writing coaching?
What participants will learn.
Program Agenda
Delivery: In person or virtual one-on-one
Timing: tailored based on your needs
Real Results.
Upon completion of Executive Writing Coaching , your leaders and managers will be able to
influence their readers
use writing as a strategic tool
write feedback that fosters growth
coach others to write effectively.
Become an organization with leaders who get results
Try some helpful articles about strategic business writing, authentic communication is necessary for business success.
Learn how we can help improve your company's performance.

Develop your professional writing skills
The clear writing coach, you are in the right place to learn more about how to write clearly and concisely..
You don't need to go to university to learn the simple techniques that will elevate your business emails, letters, memos, reports and other workplace documents.
Instead, The Clear Writing Coach can help you develop your professional writing skills through a short, fully online business writing course.
In less than one day, you could be writing better than before: knowing how to get started, getting faster responses and creating high-quality communications that make you look like a true pro.
Better Business Writing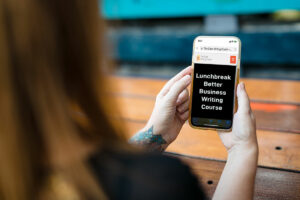 Lunchbreak Better Business Writing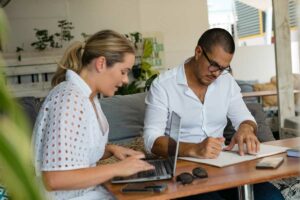 Clarity in a Crisis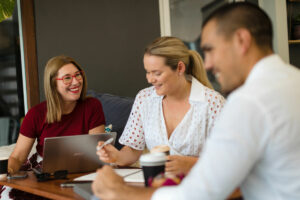 Protected: Better Business Writing (RFCS)
Why choose sam.
Sam has trained thousands of people to improve their professional writing skills, including people who thought they were 'no good at English', people with multiple academic qualifications and people from all kinds of industries and backgrounds.
Fast and practical training
Sam's Better Business Writing course takes 5 to 8 hours in total. Her courses are highly practical, focused on things like how to get started, how to plan content, how to structure documents and how to minimise errors.
Decades of experience
Sam has made a living from writing, editing and teaching people about professional writing for over 30 years. A former journalist and ministerial communications adviser, she has worked with all levels of government, private sector and non-profit organisations, and publications like Gourmet Traveller and Qantas magazines.
Driven by results
Sam's training has helped thousands of people in diverse roles to overcome their fears, feel more confident, save time writing at work, get better results and move up the career ladder faster.
Sam has helped thousands of people to improve their workplace writing skills
Business Writing Coach – Help With Writing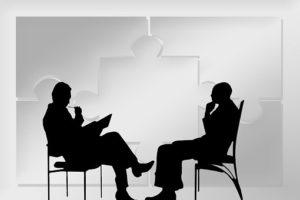 If you work in the healthcare, nonprofit, and professional services realms, I offer business writing coaching and writing consultations suited to your needs. My surveys of workers in those fields show that some of their biggest writing problems are:
lack of confidence in their writing: concerns about correct grammar, spelling, and punctuation
an inability to focus
lack of time
trouble generating ideas
I can help with all of those issues and more. For more examples of the problems and content I can give you feedback on, read my newsletter .
We will work together to strengthen your writing. I offer virtual coaching sessions via a phone call or a video conference (Google Meet, Zoom) tailored to your problems and goals; we'll discuss the best ways to improve your writing and to reach those targets. This may include reviewing your own documents. I'll keep any documents I review confidential, and I'm willing to sign non-disclosure agreements.
As a content writer, among the projects I can help you with are:
blog posts  to build customers and get leads
articles for trade journals and local magazines to enhance your reputation and your business
email newsletters or campaigns – I can suggest ways to write short, snappy copy and headlines that will "click" with readers
Business Writing Coaching
As your business writing coach, I provide the best ways to write grammatically correct copy and help you save time in the process. We'll work together to create an improvement program based on your needs.
Writing Consultations
This is best if you need feedback on or help developing an existing project; we may explore ways to improve your writing to reach your goals and maximize your impact on your target audience.
With my advice, you can save time and lead your team better. In the process, you can build a solid reputation as a trusted leader.
One 60-minute coaching or consulting session is $75.  I'm currently only accepting U.S.-based coaching and consulting clients.
But to see if we're a good fit, before you put any money down, I offer a free, no-commitment, 30-minute consultation. Are you ready for one-on-one advice tailored to your unique situation that can boost your writing from "good" to "great"?
BOOK A FREE CONSULTATION
Testimonials
Increased Business "Michelle's writing is clear and concise. I like the way she stays focused on her work. Customer satisfaction seems to be her main goal. She really cares about creating something special to fit your individual needs...." Barbara Berube Owner, Accentuous Electrolysis, Waterville, Maine
Expertise, Efficiency, and Constant Professionalism "I rely on Michelle for her expertise, efficiency, and constant professionalism. Her work reflects a keen knowledge of the language, an eye for detail and an understanding of a reader's needs and wants." Sarah Fuller Fuller Ink
Well-Researched and Written "...Michelle's articles provided a glimpse into the world of downtown that conveyed the unique character of our businesses and encouraged a true sense of community." Shannon Haines Former Executive Director, Waterville Main Street
Clean, Good Copy "Thank you for your very clean, good copy -- good work." Darla Pickett Story Editor, Morning Sentinel and Kennebec Journal newspaper inserts
Efficient, Professional, Timely, and Accurate "Michelle is efficient, professional, and her work is timely and accurate. She is a joy to work with and is quick to address any concerns or questions." Barbara Walsh Former Executive Director, Winthrop Lakes Region Chamber of Commerce
Takes Pride in Her Work "Michelle takes pride in her work and is enthusiastic about tackling new challenges. She also tries her best to meet tight deadlines and I always appreciate that." Randy Labbe Principal, Atlantic Corp.
Works Hard to Meet Goals and Deadlines "...Michelle's always very professional in her approach and works hard to meet the goals and deadlines of the project. She's open to feedback, willing to toss around ideas, and flexible when it comes to new directions and priorities." Elaine Gammon Marketing and Business Development Manager, Berman & Simmons
207.332.8379 Contact Me
CURRENT NEWSLETTER
5 Steps to Consistent Brand Messaging, Language, and Style
  Subscribe and get The Ultimate Guide to Writing a Newsletter free!
Writing Coaching
Executive & LEADERSHIP
Communications.
Every communicator needs the same things to be effective: useful tools, proven techniques, actionable feedback, and a  writing process to produce consistently.
If you want to be a more efficient and effective communicator -- and you want to have some fun doing it -- I'm the coach you want in your corner and you're the client I want to work hard for.
Tangible ROI
Let's work together to produce:
More effective leadership, authority and influence
Better results from focused, detailed and well-written communications, greater confidence in your writing and communication skills, higher quality writing across all genres, faster turn-arounds for time-sensitive projects, how does writing coaching work.
Writing coaching only works if it's tailored to you. A professional writing coach should have a quantifiable way to assess your current skills and a cache of tools and tactics to help you reach your goals. Read about my research-based, real-world-tested methodology.
Take a look at these engagements to see how I work with folks like you.
C-level Executives
I coached a CEO on a process for capturing and organizing ideas to plan and write a business book; and worked with a top executive to prepare Congressional testimony
Entrepreneurs
Ahead of a pitch competition, I provided feedback on a presentation that eventually led to a Google Demo Day win; a team of founders engaged me for help explaining a complex new technology
Nonprofit Leaders
When a board member decided to step down, I helped her craft a constructive letter of resignation; I coached an executive director on communicating effectively in a crisis
When an established author took over his website, we worked together to plan and edit the content; I coached a team of business book authors in creating a unified voice for its inaugural title
Public Figures
I advised an elected official on his statement and guest essay about a serious personal challenge; I helped a community leader draft an opinion essay for the local paper
Career-changers
A successful TV news reporter engaged me to adapt her skills to a corporate communications position; I coached a professional changing industries to make his résumé and cover letter more relevant to prospective employers
Online dating? I can help with that, too!
Besides being a professional marketer and award-winning writer, I worked for more than a decade with Match. com doing everything from how-to articles and quizzes to evaluating the traits of successful profiles. Plus, I've done my share of online dating , so I know what it's like to put yourself out there and how hard it is to do it well and with confidence. My approach works! Some of my best friends are people I met first as prospective dates. The algorithm was right that we were compatible – too bad it still hasn't figured out how assess the spark necessary to exit the friend zone. Email me to learn more about my match-first approach to creating a better profile.
How much does a writing coach cost?
What does a writing coach do.
A writing coach can help you with everything from brushing up your voice and writing faster to preparing for a big presentation or crafting a thought leadership piece. There are two main things a writing coach does: teach you new skills and/or show you new tools.
Interested in coaching? Want to know more?
What to expect from a writing coach.
This is a typical writing coaching engagement, but we can customize the journey to meet your specific needs.
Coaching helps improve performance. It hones talent, turns expectations into reality, and helps promising professionals realize their true potential. If you're curious about how a business writing coach can help improve your writing, here's what you need to know.
What Does a Writing Coach Do?
You can hire a writing coach for a specific project, or to help you long term. Whether your engagement is short or long term, it's best to have a specific project to work on, like a paper, book, article, or speech. A writing coach will work with you from start to finish and give you helpful advice through face-to-face meetings, phone calls, or virtual sessions.
With their guidance, you can plan your work, set internal deadlines, and meet deadlines and quality standards. More importantly , working with a business writing coach can help you set clearer writing goals, overcome hurdles like writer's block , and produce better work with less frustration and more confidence.
How Can a Writing Coach Help?
Coaching is not just a chat between friends. Unlike friends, trained coaches will see beyond the symptoms to help you diagnose your weaknesses and develop frameworks to overcome them.
A business writing coach offers holistic support and provides career-appropriate actionable feedback. A writing coach will help you become a better writer by providing hands-on support as you organize and polish your work. Over time, a writing coach can help you reach your full potential.
How Do You Choose the Right Mentor?
Here are tips to remember when choosing your writing coach.
1. Determine Why You Need a Mentor
To find the right mentor, you must know what you're looking for. So ask yourself why you want a writing coach and make a list. Some reasons could include:
getting one-on-one guidance, training, and support.
overcoming imposter's syndrome, writer's block, and other challenges.
reaching your writing goals faster.
getting honest and constructive feedback.
improving your career prospects in a writing-intensive workplace.
Once you've identified your goals, use this list as a checklist while you search for the right coach.
2. Start Your Search
You can search for a writing coach in on-line or in-person writing communities or professional writing organizations. Writing classes or guest lectures are good ways to find in-person mentors. But if you're open to online coaching, consider people you learn of through blogs or podcasts, or meet through listservs or discussion groups on social media. See if your favorite blogger is into mentorship—contact them directly to ask.
3. Assess Strengths & Weaknesses
Writing mentors have their specialties, ranging from non-fiction to self-publishing, and business writing to legal writing. Choose a mentor that offers the right services and packages, then assess whether their coaching fits your needs.
4. Evaluate Credentials & Read Testimonials
Check the credentials of your potential business writing coach. Explore testimonials and client feedback to learn more about their background. Choose a coach with relevant and up-to-date experience—someone who can help you develop, improve, or refine your skills. Also look for clues about personality fit in client testimonials. A successful mentoring relationship requires a good fit in both personality and skill.
5. Consider Your Budget
Experience and services offered can shape how much the fee of a writing coach will be. Conduct research and find out how much your prospective candidates charge for their services. Hire a business writing coach with budget-friendly rates.
6. Schedule a Trial Coaching Session
The best way to assess a prospect's capabilities is by conducting a trial coaching session. Look into trainers that offer a free initial coaching session so you can gauge their expertise.
7. Evaluate Whether the Coach is a Good Fit
Finally, ask yourself these questions before you make your ultimate decision:
Are you able to communicate comfortably and effectively?
Are you able to establish rapport?
Did your trial session make you look forward to the next?
Who are the Best Writing Coaches to Work With?
We've discovered some of the best coaches in the writing industry—these three coaches work with professionals who write about complex issues for work. If you're interested in learning from a writing coach, here are three to consider:
1. Greg Kurtz from Good Comma Classroom
When your writing process craves a blend of inspiration, contemplation, and old-fashioned hard work, where do you turn? We suggest inviting Greg Kurtz to survey your drafts and technique (or lack thereof).
An experienced editor and the creator of Good Comma Classroom 's online video series Master the Writing Process and Master the College-Entrance and Scholarship Essay , Greg also meets one-on-one virtually with professionals and students. His 29 years as a writing instructor enable him to help you overcome writer's block.
If you'd like to see how Greg can help you write better, consider signing up for GCC's Writing Coaching for Professionals program.
2. Anne Janzer from The Workplace Writer's Process
The business world requires a lot of writing—content marketing, proposals, emails, and various other communications. To be an effective business communicator, you must find your business writing "voice." Author and business writing coach Anne Janzer can help you find your voice, identify opportunities for growth, and develop a process for creating compelling content.
Anne is an award-winning author, nonfiction author coach, marketing practitioner, and blogger. As a professional writer, she has worked with several tech companies, and has written in the voice of countless brands and corporate executives. She is the author of the books Get the Word Out , Writing to Be Understood , The Writer's Process , The Workplace Writer's Process , and Subscription Marketing .
Anne offers individual and two-person coaching packages. You can learn more about these services here .
3. Michael T. Hamilton from Good Comma Editing
Some writers see blank pages as white deserts littered with the dry bones of their weak phrases. Others turn blank pages into word avalanches, burying themselves in confusing sentences and paragraphs. That's where Michael T. Hamilton, the founder of Good Comma Editing comes in.
Michael has trained his team of editors and educators to refine over five million words since 2013. Michael's experience in connecting disorganized ideas into unified, persuasive arguments led to his publication in The Wall Street Journal and powers Good Comma's live and video-based one-on-one writing coaching programs. Learn more about it here .
Team Up With an Automated Writing Coach
Writing coaches can help you determine the strengths of your writing and areas for improvement . Over time, your coach can become a mentor and trusted advisor to help you achieve your professional development goals.
Want to improve the quality of your writing further? Use WordRake to help make your writing clear and concise. Even though it can't replace a human coach, it is the go-to editing software for professionals and businesses. WordRake provides instant, objective feedback through the familiar Track Changes feature. Get your 7-day free trial now .
WordRake is your on-demand writing coach ready to give you feedback at any time of day or night. It won't replace a human coach, but it will improve your writing. With daily use, you'll improve your writing judgment and your results. And for $129 per year, you can add WordRake to your writing workflow even while you work with a coach!
About the Author
Nicole Abboud-Shayan is the Business Development Associate for WordRake. Prior to joining the team, Nicole practiced law for several years and then launched her own media and marketing company. Follow Nicole on Twitter @nicoleabboud or connect with her on LinkedIn .
Something Powerful
Tell the reader more.
The headline and subheader tells us what you're offering , and the form header closes the deal. Over here you can explain why your offer is so great it's worth filling out a form for.
Bullets are great
For spelling out benefits and
Turning visitors into leads.
Improve Your Writing with WordRake
Try this revolutionary editing software free for 7 days. Now available for Mac or Windows.
Try Free for 7 Days
Related Posts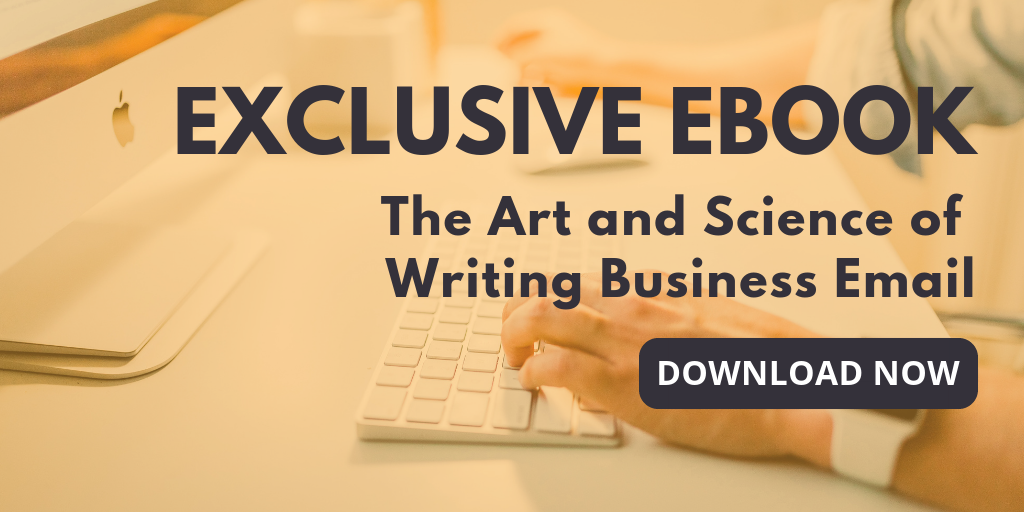 See All Posts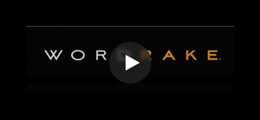 © 2023 WordRake, LLC. 8415 154th Avenue NE, Suite 200, Redmond, WA 98052. All rights reserved. Privacy Policy | Technology | Contact
Business writing and presenting coaching
The fastest way to become a better business writer or presenter.
You can make the most of your own or your team member's talents and technical skills with business communications coaching.
In coaching sessions, I share the techniques, tools and tricks-of-the-trade that the best communicators use. I help people to develop their strengths and tackle the problems that are holding them back.
Develop your own skills with business communications coaching
For individuals, coaching can help you develop the strong writing or presenting skills that your employer and clients require.
You'll be able to communicate or create with greater impact. You'll no longer have to rely on the academic techniques you learnt at school or university. Instead, you'll have robust professional skills which will last your whole career.
Develop your team member's skills with business communications coaching
For leaders and managers, coaching can amplify the value that your team member brings to your organisation.
I'll show them how to share their ideas effectively and manage their work better. Then, they'll be able to produce stronger communications more efficiently. Critically, they'll be less reliant on others to review and fix their work for them.
Achieve long-term results with bespoke implementation resources
At the end of the coaching sessions, you or your team member will receive the following implementation resources:
Bespoke Handbook with your checklist, notes and all the slides
Implementation Guide for Participants with tips for practising what you've learned while you do your day-to-day work and projects
Implementation Guide for Managers with tips to help them support and coach you as you develop your new skills
Then, you or your team member will have the knowledge, skills and resources needed to produce impactful communications that work for your audiences.
Coaching Sessions
Coaching for individuals.
Coaching can help:
Employees who need to develop their skills or overcome a problem
Self-funded professionals who want to strengthen their skills for career development
Self-employed people and entrepreneurs who want to improve their business's performance
Coaching for groups of individuals
Some clients ask me to coach each person in a team to raise the team's overall performance.
For presenters, I typically work with groups who are delivering their presentations together at a conference or a client meeting.
For writers, I can coach individuals after a training programme if requested. This helps them quickly embed their learning in their work.
Coaching formats
We will use:
Zoom or Teams sessions for writing and virtual presentations
Face-to-face sessions for in-person presentations
Confidentiality
If you would like to share confidential documents with me, we can put a non-disclosure agreement (NDA) in place.
Your coaching sessions can focus on writing or presenting or both.
Testimonials.
I had been delivering speeches for over two decades but had not received any formal guidance or development.
Margaret was excellent in coaching me in a structured approach — both from a content perspective and also on delivery and engagement. She is excellent at interpreting and disseminating technical detail and converting it to on-message delivery for specific audiences.
My style, confidence and, in turn, positive feedback has increased thanks to her guidance and advice.
Margaret is the type of communications expert that you want to have by your side when you need a supportive and knowledgeable partner. Her style is gentle and warm. But she is also professional, focused and highly competent, like that member of your team whom you trust with your toughest assignments.
If you want somebody to coach you so you can improve your writing skills and produce better communications, I could not recommend Margaret highly enough.
After being given a marketing and copywriting role at BKL, I was keen to build on my existing writing experience. I knew Margaret from her own work with BKL and was confident she would help me to develop my persuasive writing skills.
'Friendly and professional' may seem like a stock phrase but it sums up the coaching that Margaret gave me. Across a series of one-to-one sessions, I learnt about shaping the message for the target audience, writing headlines and highlighting benefits.
I now use these techniques in marketing communications for BKL, such as web pages, newsletters and press releases. I'm grateful to Margaret for her comprehensive guidance, which has impressed my colleagues too.
My coaching draws heavily on my 20 years' experience as a business writer and communications professional.
I'm based in london and work with clients across the uk and internationally., find out more.
If you're looking for a coach to help you develop your business writing or presenting, please send me a message.
Your name (required)
Your organisation
Your email (required)
Your telephone number
How can I help you?