INSIGHTS + Info
All Insights
By Resource
White Papers
eBooks/Guides
Interactive Tools
Case Studies
Infographics
By Role / Industry
Corporate Finance & Accounting
Investor / PE Firm
CPA & Accounting Firm
Corporate Operations
Customer Experience Teams
Marketing / Creative Agencies
By Solution
Finance & Accounting
Digital Services
Customer Experience (CX)
Back Office
Why Outsourced Accounting?
Data & Automation
Managing Human Capital
Accounting Staffing
Cost Containment
Streamlining Private Equity
Personiv's Virtual Accounting Solution
CFO Weekly Podcast
Flexible, Trusted Partnership: Thryv + Personiv
Successful outsourcing partnership case study.
Thryv had been outsourcing with a well-known, leading India-based BPO for over 10 years, but they needed a partner who would offer flexible solutions that would scale with them. Learn all about our successful outsourcing partnership in this case study.
The BPO service the company was using had rigid processes and contracts that did not provide the type of partnership they were seeking for the next phase of the company.
Scaling Back-Office Teams
Enter Personiv. With a 35-year history of innovating outsourcing solutions, the flexible and scalable capabilities of Personiv allowed Thryv to grow using an outsourcing model on their terms.
"The efficiencies and cost-savings we've realized with Personiv have allowed us to reinvest capital in our business to grow teams and new lines of services for our SMB customers," John Wholey, EVP - Thryv said.
Spinning up programs with as few as two Personiv team members, the partnership quickly grew to a ramp-up of 700 full-time employees (FTEs) within one year. Personiv works with Thryv on the following services.
Back Office Solutions:
Data entry and reporting,
Ecommerce transaction support
Call monitoring & reporting
Digital Solutions:
Print ads and directory book pagination
Website design
Business listings management
Social media support
Contact Center Solutions:
Sales support
Lead generation
Customer service
We've helped companies of all sizes get the talent they need to grow. And we can help you, too. Get in touch today.
Check out our other case studies .
Previous Resource
In 2012, Lamar was seeking an outsourcing partner to help with steadily increasing creative demands in thei...
Next Resource
The client was looking to quickly double their outbound sales channel for new customer acquisitions in the ...
Most Recent Resources
The client was looking to do more with less. They were beset by excessive turnover among high-cost resources, as well as extremely inefficient processes. We stepped in to garner accounting success.
The client was looking to increase outbound sales conversion for a new customer acquisitions campaign offering TV services. Read the case study.
In 2012, Lamar was seeking an outsourcing partner to help with steadily increasing creative demands in their Art Department. Read the case study.
The client was looking to quickly double their outbound sales channel for new customer acquisitions in the US. Read the case study.
Partnership Case Studies: Smart Goals Don't Always Lead to Smart Partnerships
Partnerships are a major growth tactic for businesses of all sizes, but 45 percent of senior executives struggle to keep what partnerships they have active and mutually rewarding. How is it that partnerships that were so carefully planned in the beginning often fall by the wayside after some time? Contrary to popular belief, too much attention to developing "smart" goals is often the culprit.
A common misconception in partnerships is that goals have to align perfectly in order for partnerships to succeed in the long run. Relationship managers, however, cannot expect partners to share in their goals exactly. Rather, they should focus more on three factors before entering into any potential strategic partnership :
Shared values
Transparency
Shared vision
Below I'll provide three partnership case studies of partnerships that paint a picture of the way these three factors influence partnership success, without placing much attention on smart goals.
Find Partners Who Share Your Values
When it comes to partnerships, shared values, more than shared goals, will lead businesses to greater long-term success (and, not to mention, make it much easier for partners to collaborate). For example, if a business takes special care to promote environmentally friendly practices, it would do well to partner with businesses with a similarly "green" mindset.
RAMP Sports founder Mike Kilchenstein recounts as much in Success Magazine, where he documents path to finding a channel partner that would help him extend sales throughout all seasons of the year. As a ski business, RAMP typically experienced 100 percent of its sales during the winter high season and complete dry spell during the low season. To bridge that seasonal gap, RAMP sought to partner with a company with high sales volume in the spring and summer. Eventually RAMP established a partnership with the paddle board company C4 Waterman, which shared its value for sustainability.
Having common values will help partnerships succeed, and can be applied to partnerships in all industries. In the hospitality industry, for instance, restaurateur and indieFORK owner Matt Levine used shared values to help him choose the right partner. To celebrate National Gluten-Free Day in January Levine arranged a partnership between No Bread NYC and his "market to table," Soho-based restaurant Chalk Point Kitchen. As part of their collaboration, Chalk Point Kitchen hosted a gluten-free menu designed specifically for No Bread NYC customers. Though Chalk Point's and No Bread NYC's goals didn't necessarily mirror each other on National Gluten-Free Day, aligned values helped the two see a large turnout. Matt told me:
"With our dedication to giving diners a large gluten-free variety of options, our values were aligned pre-partnership, and certainly led to our partnership and our success in celebrating National Gluten-Free Day."
When partners share values customers are more apt to welcome the alliances they form.
How Misaligned Values Leads to Risky Partnerships – and Confused Customers
If customers are likely to accept partnerships between values-aligned businesses, they are just as likely to balk at partnerships between businesses with contrasting values. Case in point: Kirstie Alley's controversial return to Jenny Craig.
Upon signing her new deal, Alley was highly criticized for bringing her natural foods-focused weight loss company, Organic Liaison, with her to Jenny Craig. After spending years building her natural foods company, it seemed hypocritical for Alley to allow her organic food company to be swallowed by Jenny Craig, home of the "million ingredient" (and certainly not organic) weight loss menu. This sentiment has been covered extensively by health journalist Brandi Koskie in her post "Kirstie Alley's Organic and GMO Food Beliefs Don't Align With New Jenny Craig Partnership."
Key takeaway: don't do like Kirstie Alley. Make sure any potential partner shares in your business's core values before you begin collaborating, whether for a one-day event, a long-term alliance or even a mergers and acquisitions deal.
Be Transparent
As we've stressed before in our partnerships strategies guide, open communications are an essential part of every partnership. This applies not only to the duration of a partnership but also to the partnership planning process.
Casey Brennan , managing supervisor on FleishmanHillard's Global CSR and Sustainability team, stresses that transparency will allow for not only easier collaboration but also extended support:
"Don't leave your organizational partnership goals to the imagination. Be upfront with your partner! Looking to build your reputation? Want to attract more corporate investment? Say so! Being transparent will help you and your partner be on the same page, and will lead to a more fruitful relationship over time, where each partner can support each other's unique interests."
When discussing a potential collaboration, successful businesses will be transparent about what they hope to gain through the partnership.
Create a Shared Vision: Partnership Case Studies
Once they've laid their respective goals out in the open, businesses considering a partnership will be ready to plan their collaboration. And what will become a big part of their planning? Creating a shared vision.
Different from partnership goals, a shared vision is a general, values-based objective partners decide to take on together. For example, when global manufacturer ITT Corporation launched its collaborative sustainable water and sanitation initiative ITT Watermark, they established a shared vision with their partners for empowering local communities. Bjorn von Euler , former director of corporate philanthropy at ITT Corporation, writes:
"One of the main reasons we chose to establish relationships with three nonprofits — Water For People, Mercy Corps and the China Women's Development Foundation — is that we all believe the best way to create sustainable water and sanitation results is to empower local communities."
Levine, too, established a shared vision with NoBread NYC before designing the particulars of the collaboration. Chalk Point Kitchen and NoBread NYC each had its own reason for collaborating (Chalk Point Kitchen aimed to promote its vast menu options to gluten-free dieters while NoBread NYC sought out the partnership as a means of obtaining a brick and mortar outlet), but the two were able to succeed together because of a shared vision around gluten-free lifestyles. "The overall goal was to raise awareness of living a gluten-free lifestyle while not only celebrating, but also acknowledging and bringing recognition to National Gluten-Free Day," Levine said. "It was extremely effective and successful and brought awareness to our regulars while highlighting our gluten-free menu to new guests at Chalk Point Kitchen."
Shared visions give partners a general objective to aim to achieve. Despite having different goals on an individual level, partners can use shared visions to remain on the same trajectory, together.
More Partnership Success
Though the stories of RAMP Sports, Chalk Point Kitchen and ITT Watermark are excellent examples of ways to select the right partner for success, they are far from the only happy partnership stories out there. For more on how leading businesses are using shared values, transparency and shared vision, rather than smart goals, to find collaborative success, check out our 2015 partnerships outlook .
Have a partnership story of your own? Feel free to tell us about it at blog [at] powerlinx.com .
Learn more about our  business matchmaking platform , where businesses find customers, suppliers, partners and even get investment, financing or credit for your company. Fast.
Featured image by Ulf Bodin
We use cookies to enhance our website for you. Proceed if you agree to this policy or learn more about it.
Essay Database >
Essays Samples >
Essay Types >
Case Study Example
Partnership Case Studies Samples For Students
57 samples of this type
If you're seeking a possible method to simplify writing a Case Study about Partnership, WowEssays.com paper writing service just might be able to help you out.
For starters, you should skim our huge database of free samples that cover most diverse Partnership Case Study topics and showcase the best academic writing practices. Once you feel that you've determined the basic principles of content structuring and drawn actionable ideas from these expertly written Case Study samples, developing your own academic work should go much smoother.
However, you might still find yourself in a situation when even using top-notch Partnership Case Studies doesn't allow you get the job accomplished on time. In that case, you can get in touch with our experts and ask them to craft a unique Partnership paper according to your custom specifications. Buy college research paper or essay now!
General Electrics Joint Venture: Case Analysis Case Study Sample
Good example of case study on multimedia activity: business organization, multimedia activity: business organization, case study on health system integration, types of integration described in case study 1.
Don't waste your time searching for a sample.
Get your case study done by professional writers!
Just from $10/page
Example Of Case Study On Studio Stessia
Legal analysis case study example, part 1: identify and briefly define the elements of a valid contract, midwest copper mining: case analysis case study examples, problem statement, good example of case study on memorandum, individual tax case study, green mountain coffee roasters and keurig coffee case study sample, green mountain coffee roasters (gmcr) and keurig coffee, example of case study on cases, free netflix case study sample, executive summary.
Problem Statement In 2012 Netflix was challenged to change its strategy, because it registered severe drop in its total revenues, market share and rates, risking continuous depreciation and increased subscription cancellations.
Alternatives - Develop strategic partnerships with production studios for obtaining exclusive streaming rights; - Developing strategic partnerships with internet providers for proposing an add-on to the internet service for the provider's internet users simultaneously in United States, United Kingdom and Ireland.
Recommendation:
Good case study on liability and recommendations, product and service segmentation case study, free case study about hypotheses formulation, powers report: the enron scandal case studies example, powers report: the enron scandal, example of case study on alternatives in entering the new market.
There are many approaches that companies in the hospitality industry can use in improving performance in business. Of all the approaches available, expansion into new markets is one of the most common ways through which business is expanded. With the potential expansion into the Chinese market, it is necessary to access the expansion plan to avert any risks that come with entry into a new market.
Good Example Of Family Business Case Study
Introduction, distribution channel and promotion: marlboro case study example, role of sports tourism for economic growth case study samples, a case study, the renault-nissan alliance in 2008 case studies examples, renault–nissan alliance is a franco-japanese strategic partnership founded in 1999 between two famous automobile manufacturers renault (france) and nissan (japan)..
The following 4 steps are considered to be crucial in the history of the Alliance: - Renault helped Nissan in the field of financial recourses and management; - the Alliance identified and exploit synergies and economics of scale; - in 2008 the Alliance pursued opportunities for joint projects (building electric cars, constructing plants in India and Morocco); - expansion of the Alliance with other major partners to indentify and exploit further opportunities (this was consistent with Gosh's vision for the Alliance: to become one of the three automotive companies in terms of quality, technology and profitability in the industry).
Ghosh's vision for fourth stage is to create greater value through further expansion.
Free liability to creditors and types of companies case study example, history of porsche case study example, accounting case study example, accounting concepts.
Answer 1) Partnership is a business organization with two or more owners who agree on sharing profits at an agree ratio but at the cost of unlimited liability. Apart from profits, they must agree on the appropriate management structure also. Following are some pros and cons of a partnership firm:
- It is easy to set up - It offers diversified decision making process - Profits fo the firm are taxed only once as onwer's income
Case Study On The Rubell Family Art Collection
Example of case study on the cali clinic-controlling and monitoring, international management case study sample, free case study on carlos ghosn: multicultural leader as ceo of nissan renault, d'artagnan case study examples, case study on community policing, good conclusions and summary case study example.
The quality of products being sold by a business is important. However, the manner by which it gets sold to the customers, or what is otherwise known as customer service, is arguably equally important . The objective of this paper is to discuss the quality issues and concerns at the Tech Bookstore. The paper is divided into eight different questions. To which, several paragraphs were used to provide the answers.
Free The Case Study On Joan Case Study Sample
Good example of case study on activities wal-mart should pursue when entering and operating in new markets.
Questions for the Wal-Mart Case
This section highlights all those successful strategies which Wal-Mart could pursue in future as these strategic decisions have proved to be fruitful for the company which are discussed as follows:
Joint Venture in Mexico
Free case study about preview travel's financing of operations, good example of challenges of community policing case study, good case study on cervus equipment, question one, free alternatives case study example, introduction and problem statement.
In the year 2007, Hope Blooms was launched by Jessie Jollymore with the aim of providing people with healthy food and empowering the local youth. In May 2014, Hope Blooms became a registered charity that aims to grow their business and protect the youth through their charitable programs. The two fundamental problems that Hope Blooms faces are; firstly, making their retail operations stable employment for their youth members and, secondly, increasing the revenues of the charity and increase its revenues.
Sample Case Study On Elio Engineering
Good starting and naming a business case study example, example of case study on whole foods: social responsibility, introduction and company background, bus 481 case studies examples.
(Student's Full Name)
Example Of Outback Steakhouse Case Study
Free germany culture questionnaire case study example, does this company have a competitive advantage over others case study examples, is the business viable, good air canada: a great survival story case study example, case study on competition in the bottled water industry in 2006.
Bottled water industry is dominated by three leading companies that include Nestle Waters, Coca-Cola and PepsiCo whose performance is dependent on the strategies applied in line with their strengths and weaknesses as well as market opportunities and threats. In that respect, the suitable recommendations for the three companies depending on their SWOT analysis given the year 2006's market and companies' information are as follows. - Nestle Waters
Free Case Study About Ethical Issue Application Paper - Expansion At What Cost
Step 1: identify ethical issues.
In this scenario, a clothing company is determining whether or not it is right to source from an Asian manufacturing company. The following ethical issues are identified: The factory is shown to work the employees long hours, with very low pay compared to America. However, the workers claim that they are very grateful for the jobs that are given to them.
Is it fair to work employees so much for so little, even if they are satisfied by it?
Example of liability of characters case study, introduction - director's duties, case study on shui fabrics, example of case study on data warehousing, bank of america, example of industry dominant economic characteristics analysis case study, following are some of the recommendation to overcome the obstacles faced by atk case study examples, negotiation case study examples, analysis of the negotiation.
Following between the co – owners of the Hackerstar Company, I was appointed the chief attorney representing one of the owners by the name Alan Hacker. This negotiation is taking place so that the two can come to an agreement that will see Litigation ruled out, Hackerstar receive royalties that Star is claiming and Hacker gets to move on with his innovations with another group of investors.
Example Of Strategic Management Ethics Case Case Study
Life never prepared me in my past life for what I found in my first week, in global finance. Being a lawyer I had been in Enron for the past four years working with the tax department. In October 2000, Andy Fastow summoned me and asked me to be the general counsel for global finance. This opportunity was enticing since it was a good place to be in thus I accepted the offer.
Current situation
Example Of Case Study On Midterm Exam
Case study on nature energy snacks, nature energy snacks, robert mondavi corporation case study, company overview, case study on the third is between wwt and poc where both parties also benefited from exclusive, case study on sole proprietorship and company, executive summary.
There are several factors that are generally considered in the starting of a business. These factors include availability of capital, skills available, location of the business among others. In an advanced level, one should also consider the tax implications of starting each particular business.
Password recovery email has been sent to [email protected]
Use your new password to log in
You are not register!
Short on a deadline?
Don't waste time. Get help with 11% off using code - GETWOWED
No, thanks! I'm fine with missing my deadline
Register For FREE Digital Marketing Orientation Class
Experience how can you transform your career or business growth through digital marketing, the key takeaways of this session are:.
Why today is the BEST time to learn Digital Marketing?
Learn from real Case Studies
Live Exercises: Google Trends & Google Analytics
Career Opportunities: Roles, Experience & Salaries
Live Q&A
An exclusive Surprise
Date : 04th Mar (Sat) | Time : 11 AM IST
utm_medium:
utm_source:
By clicking the above button, you agree to our Privacy Policy
[Case Study]: 5 Examples of SUCCESSFUL Co-branding Partnerships
Strategic partnerships between brands can be a mutually beneficial relationship. It is basically the alliance of two totally different companies that get together to form and sell a new product telling of their uniqueness.
Brand collaboration will boost audience , reach new markets, and gain greater distribution and eventually revenue.
In this case study, you'll see brand collaboration examples that fit the bill and represent a win-win for brands and consumers.
Why Co-branding?
Benefits of co-branding, 5 examples of co-branding partnerships.
1) GoPro+ Red Bull
2) Levis+ Google
3) Spotify+ Uber
4) Google+ Luxottica
5) Snapchat+ Square's Snapcash
Watch DSIM Trainees Celebrating Last Day of Batch
"Double Marketing Budget and Half the Cost"
Co-branding opportunities allow you to launch a brand new product and divide the expenses together with your partner.
With this, you'll gain visibility, and reach a new audience. When two brands come together to form a co-branding partnership , they automatically are given the opportunity to gain the interest of each other's market.
It can help your startup in establishing credibility . The consumers who are already in love with one brand will automatically trust the newly introduced product.
Create financial benefits
Provide customers with greater value
Improve on a property's overall image
Strengthen an operation's competitive position
Create operational advantages
1)  GoPro + Red Bull
Red Bull and GoPro have a best co-branding partnership example. Both brands not just sell products- energy drinks and portable cameras respectively- but a lifestyle. Both have established themselves as lifestyle brands — in particular, a lifestyle that's action-packed, adventurous, fearless, and usually pretty extreme.
Both brands are made for each other, not only because they represent the same values for their customers but also because they both associated themselves with outdoor lifestyle and action sports.
"GoPro camera technology is allowing us to complement the programming by delivering new athlete perspectives that have never been seen before,"- Sean Eggert, Red Bull's director of sports marketing
The collaboration allows exclusive GoPro content to enhance both companies' growth.
2) Levis + Google
Levi's teamed up with Google to enter the wearable technology market. Codenamed Project Jacquard, the Levi's Commuter-Jacquard by Google partnership manufactured a touch-and-gesture interactive denim jacket designed to prevent cyclists having to reach for their phones while riding.
By lightly selecting or swiping a sleeve on their jacket, cyclists can access a map or change a song on Spotify, for example, without give in their safety on the road.
3) Spotify + Uber
It is another genius partnership. The ability to enter a hired car welcomed by your favorite playlist offers added value, meaningful competitive advantage and exclusivity for Uber cars.
For Spotify, it offers a reason for users to upgrade to the premium level and a unique point of difference that Pandora, iTunes or YouTube don't have.
The partnership means one more additional benefit for Uber to differentiate itself from taxis and for Spotify to give its subscribers one more avenue to use its product, it's simple and brilliant.
4) Google + Luxottica
The Google and Luxottica partnership has been an excellent one. Google glasses speak to technology but not fashion and Luxottica's brands speak to fashion and not tech.
The partnership will result in attractive Google glasses that could be purchased based on looks alone, and the cutting edge technology can give Luxottica brands a reason for purchase that explains a premium price.
Luxottica's glasses are progressively being undercut on price by retailers such as Costco, TJ Maxx and Warby Parker.
5) Snapchat + Square's Snapcash
For Square, it adds significant incremental revenue and a further boost to its cutting-edge, hip brand image through the association with Snapchat.
Brands are looking to partnerships that improve their brand descriptions and boost awareness in a cost-effective and united, combining two brand budgets and marketing channels.
For partnerships to work, they must be win/win for all players. The target audiences , brand price/value insights, and level of performance must be well matched.
DSIM Blog is created to help you to know all aspects of Digital Marketing ranging from basics of Digital Marketing to Advance Level Topics, Read our posts and feel free to reach our team for any queries.
Leave a comment:
Save my name, email, and website in this browser for the next time I comment.
Why Crossbeam?
The Network
Platform Overview
Crossbeam Core
Key Features
Account Mapping
Attribution
Salesforce Solutions
Integrations
See All Integrations
Revenue Generation
Sales Efficiency
Deal Velocity
Net Revenue Retention
Tech Partners
Channel Partners
Co-Marketing
Crossbeam for...
Marketing Tech
Venture Capital
Integrations Marketplace
Partner with Crossbeam
Crossbeam Blog
Case Studies
Weekly Newsletter
Supernode Conference
Blog Article
Standout Traits for a Great Partner Case Study (With Examples)
Partnerships 101: ISVs, VARs, SIs, MSPs, and the Glue that Holds them Together
Saas reseller partnerships: what they are & how they work, the most common partnership kpis (according to company size and maturity), everything you ever wanted to know about channel partnerships, 8 times sales reps won the deal by co-selling with partners, latest resources.
It's no surprise that partner case studies are a wee bit of a struggle to produce. Getting your customers to agree to a case study is one thing; getting your customer and your partner to agree to a case study is a miracle. On top of the fact that the partnerships world is still such a gray area for partner managers everywhere (let alone their leadership), partner case studies in SaaS are a rare sighting in the wild (think: the bat-eared fox. Do you even know what that is? 😝) .
So, think of this roundup as snapshots of the elusive partner case studies that lurk in the depths of the SaaS ecosystem — a co-marketing material still so new that, just maybe, by producing one of your own, you'll be ahead of the curve already.
Below, we offer some partner case study standout traits, followed by a collection of examples located in (butler voice) the gallery , and a checklist for rolling out your own case study program.
1. Wow your readers by placing the results in the title.
While the rest of your case study should give the reader context, the results are what matter most to your potential buyers and their leadership teams. So, put the results at the top! SugarCRM kicks off its case study with Kyloe Partners and Bullhorn by sharing how they doubled lead-gen campaigns while cutting 60% of their customer's workload.
Our suggestion: if someone were to ask you "What is the most impressive part of this case study?", what is the first thing you'd say? That's your headline.
2. Make the metrics obvious.
If your customer has observed more than one area of growth, that's awesome. Draw the reader's eyes right to the numbers. In Facebook's case study with Zapier and Wicked Good Cupcakes , they placed their metrics in a standalone box that makes the numbers the most important information on the page.
Meanwhile, Acquia's case study with Third and Grove and King Arthur Baking Company features their results point-blank in a standalone line that reads "Results." (Say what?)
3. Define the customer's use case or challenge.
It's likely that your customers can use your integration for multiple use cases, so be clear about what this particular customer's use case is from the start. In Microsoft Azure's case study with Sourced Group and a Canadian bank , they clearly list out the challenge, the solution, and the result in three brief columns.
They also dive deeper into the bank's challenges with a numbered list.
4. Define the audience or market.
Your customers will want to know how you've solved challenges they're facing internally or that their customers may be facing. Make an easy connection for them by pointing out the specific audience or market the case study applies to.
Greenlight Guru's case study with Rook Quality Systems explicitly describes how RQS's clientele of medical professionals informs RQS's product investments.
5. Get customer quotes.
Tableau's case study with AWS and ride-hailing app FREE NOW includes quotes from FREE NOW's Head of Analytics showing how indispensable Tableau has been, in tandem with AWS, for their team's daily operations.
Tip: Repurpose your customer quotes by including them on your website, in press releases, and even in your outbound sales outreach.
6. Put the results in perspective: Include a timeframe.
Growth metrics don't mean anything if they're not tied to a before and after. Include the exact timeframe your analysis fits into.
And yes, Facebook's case study with Zapier and Wicked Good Cupcakes is, indeed, cupcake-themed!
7. Get partner quotes.
You have quotes from your shared customer, why not also include a quote from your partner? Partner quotes can be especially useful for agencies who want to prove the value of their services to their customers and software vendors.
Cisco's case study with Matternet and Stratus Information Systems includes quotes from individuals from Stratus Information Systems and Matternet — each of whom found the other to be invaluable while implementing Cisco's software.
8. Add personal stories.
Including brief personal stories can give extra life to an otherwise data-heavy document (think: the people behind the products and, more specifically, the customer service that makes working with a SaaS company so customer-friendly).
SugarCRM's case study with Kyloe Partners and Bullhorn shares a meet-cute-ish story detailing how Kyloe Partners' co-founder and director and Bullhorn's co-founder met back in the day (Can't you just see it in a movie?).
9. Show them the people behind the product.
Did I mention a big part of SaaS is that last "S"? It's all about the service.
Greenlight Guru's case study with Rook Quality Systems talks about how much RQS values the company because of its relationship with GG employees.
10. Avoid the "wall of text" effect.
Grab your designer (Hi, Nick !), and develop a creative way to organize the benefits or data you're showcasing in the case study.
Braze's case study with Segment, Amplitude, and IBM includes a graphic displaying their in-platform activities.
And Acquia's case study with Third and Grove and King Arthur Baking Company includes the stakeholders, situation, challenge, solution, and results neatly laid out — bringing the good stuff front and center.
11. Create video content.
For an extra special case study, and if your customer's on board for the extra time commitment, consider creating a video.
ActiveCampaign's case study with Salesforce and the Museum of Science and Industry, Chicago , includes a video at the top that dives into what the MSI team's work days look like, the challenges they experience, and how the ActiveCampaign-Salesforce integration has helped them.
If you're curious, we picked apart ActiveCampaign's entire co-marketing playbook for getting to #1 in Salesforce's marketing automation AppExchange .
From ActiveCampaign's case study with Salesforce and the Museum of Science and Industry, Chicago
Sensyne includes a case study video on their website , existing outside of their official case study with Microsoft and Cognizant , explaining how they've deployed patient monitoring capabilities during COVID-19.
From Cognizant's case study with Microsoft and Sensyne Health (video case study on Sensyne Health's website)
12. Talk up your partners.
Include context about your partners, and talk them up. This case study should make you and your partner shine!
Tip: Include your partner case studies on the customer success section of your website and your partner page . It's not just your potential customers reading these case studies, it's also your potential partners.
Amazon Web Services' case study with Deluxe Entertainment Services and Capgemini features a description of Deluxe Entertainment Services in a standalone section on the right.
13. Include a CTA.
'Nuff said.
14. Create ancillary content that promotes your case studies.
Braze's article in their Perspectives magazine links directly to their case study with Segment , Amplitude , and IBM .
If you're developing partner case studies for the first time, or if you want to give your existing case studies a second life, check out our partner case study gallery below to gander everything we've mentioned thus far in a big picture view .
Partner Case Study Gallery:
And now, a collection of examples to help inspire your own work.
1. Facebook, Zapier, and Wicked Good Cupcakes
Read the case study .
2. Braze, Segment, Amplitude, and IBM
3. greenlight guru and rook quality systems, 4. sugarcrm, kyloe partners, and bullhorn.
Read the case study .
5. WPengine, BCF Agency, and Orangetheory Fitness
6. ActiveCampaign, Salesforce, and the Museum of Science and Industry, Chicago
7. Microsoft Azure, Sourced Group, and a Canadian bank
8. Cisco, Matternet, and Stratus Information Systems
9. AWS, Deluxe Entertainment Services, and Capgemini
10. boomi and workiva.
This case study is a little different. In Dell Boomi's case study with Workiva , they talk about how Workiva's developers use Boomi to develop integrations for a variety of customers.
11. Tableau Software, AWS, and FREE NOW
12. acquia, third and grove, king arthur baking company, 13. cognizant, microsoft, and sensyne health, your partner case study checklist.
Great, you have the fundamentals. But what now? To rollout successful case studies you'll need to make a few decisions: Considerations for planning your partner case study strategy:
Will you develop joint case studies with some of your early adopters before going live with a given integration? (hint: case studies like this can help strengthen your press release and make the case for other customers interested in adopting)
Which customers do you have the best relationship with, who may be interested in participating in a case study?
Is it okay to reach out to the above customers, or will it cause friction in their relationship with your sales or marketing team? (e.g. your team has already sent that customer a number of asks in the past month. Enough is enough!)
Are there specific use cases you're looking to amplify through the case study? (e.g. an increase in revenue vs. a better leads to opportunities rate)
Will your case studies be more like a blog post-like or a fact-sheet-like? (note: Braze publishes case studies in their magazine, Perspectives )
Will you create video case studies in addition to written case studies (like Cognizant's case study with Microsoft and Sensyne Health )?
How long will your case studies be? ( ActiveCampaign and Salesforce's case study with Museum of Science and Industry is quite extensive while Acquia, Third and Grove, and King Arthur Baking Company's case study spans a single page.
Considerations for distributing your partner case studies:
Where will your case studies live? Will they be gated with the goal of lead-gen? Or will they be available to the public? (Tip: If you make your case studies publicly available, you may want to consider a "Download PDF" button anyway so readers can pass the case study along to their team, just like Microsoft Azure does)
Will your case studies exist as standalone, downloadable documents, as dedicated pages on your site, or another format entirely?
Will you pull quotes or pieces of analysis from your case studies as previews for a case study homepage — or for elsewhere on your site/marketing materials? (You'll want to let your customer know your plans ahead of time)
Will you use your case studies in nurture sequences to drive engagement with your leads?
Will your case studies be part of a bigger campaign with the participating partner ?
Want to take more steps to source and execute top partnerships (and all the co-marketing assets that come along with them)? Get our Partner Playbook👇.
Related Articles
The Ecosystem-Led Growth Race Between the US and Europe: Who's Winning?
Getting Started with Ecosystem-Led Growth: Your First 3 Plays
Your 2023 Interview Kit for Landing Your Next Partnerships Role
5 Reasons To Attend Supernode 2023
Turn your ecosystem into your #1 revenue source.
Get started in under a minute. Instantly capture insights from your partners. Identify more opportunities. Did we mention it's free?
© 2023 Crossbeam. All Rights Reserved.
Become a Partner
Terms and Privacy
Privacy Policy
Supernode 2023
Connector Summit
State of the Partner Ecosystem 2023
Partnerbase.com
JavaScript seems to be disabled in your browser. For the best experience on our site, be sure to turn on Javascript in your browser.
Please Select Country/Language:
My Wish List
Compare Products
Case Study: A Successful OEM Partnership
Choosing an Original Equipment Manufacturer (OEM) supply partner is an important decision for any business. There are several factors to consider when entering into a partnership, such as the expertise, manufacturing capabilities, and reliability of the potential partner, as well as branding considerations and product quality standards. This article discusses how we partnered with a Brazilian company to help them expand their product portfolio to include liquid handling tools.
Growing Their Product Line
We recently partnered with a wholesale laboratory products company located in Brazil. Based on their experience with wholesale laboratory distribution, they envisioned a strong company carrying an equally strong brand, bringing reasonably priced quality products and services to the market. Their focus is selling to Brazilian companies that supply lab products to customers in research, education, quality control, pharmaceutical, chemical, and food industries.
The company has recently expanded its product portfolio to include manual liquid handling tools. "We had past experience with liquid handling products distribution, and we knew that would be an important line of products in our portfolio," says the company's Supply Chain Director.
Choosing a Partner
Drawing on that experience, and after thorough research, they decided to partner with Gilson under a private label arrangement for their liquid handling tools. "Gilson, in our opinion, is the most important liquid handling company. We always consider the best possible products to add to our line, as long as we can keep the partner's expectations aligned with our own. When we had the opportunity to work with Gilson, we knew that we would be bringing a great addition to our portfolio with state-of-the-art products and a solid partner."
When we had the opportunity to work with Gilson, we knew that we would be bringing a great addition to our portfolio with state-of-the-art products and a solid partner
- Supply Chain Director, Gilson OEM Partner
Entering the Market
While the decision to offer private label liquid handling tools presented some challenges, such as introducing a brand that is not commonly known by the market, their decision to offer private label products was based on "the concept that, with given effort and time, we could raise brand awareness through a great portfolio and great service, and that we could solely control the decisions and future of our line of products. By having a comprehensive portfolio, based on quality, reasonable pricing, and the best service in our field, it is just a matter of time before we become widely known."
A Successful Partnership
Their experience working with the Gilson OEM team has been positive. According to the company, "Gilson has been a good and stable partner for us. The contracts, minimum order quantities, general business clauses, and delivery times are fair. Gilson is a solid company with clear rules, is well managed, and offers state-of-the-art products."
Why Partner with Gilson?
As your OEM partner, we can provide the highest quality manual or automated liquid handling tools that can add value to your product line. We'll take the time to fully understand your goals and work with you to develop a personalized solution to bring your idea to market.
You'll benefit from the extensive experience, expertise, and problem-solving capabilities of our dedicated team of professionals who specialize in the development and production of branded products. We'll work closely with you to ensure your products' technical performance, quality, and logistics meet your requirements. Their goal is to help you deliver the highest quality product to your customers.
Our Account Managers can help you align your company vision with product offerings that can be customized to build your brand and increase your recognition in the market. They are readily available to answer questions and address any concerns you have and will continue to offer advice and support when you need it.
We aim to build solid and long-term relationships to help our partners achieve their goals and succeed.
Request More Information
Contact us to learn more about our OEM partnership options and get your idea to market faster, with lower costs, and with a partner, you can trust.
Share this post
Related posts.
How Positive-Displacement Pipettes Help to Improve Your Results
Case Study: The First Steps of Digitalization and Interoperability in the Analytical Lab
Case Study: An Interview with Yun Zhao, Admera Health: Using Connected Tools in the Lab
Proteomics
Molecular Biology
Technology / Thought Leadership
Natural Products
Clinical Research
Food and Beverage
Cell Biology
Small Molecules / Drug Discovery
Environment
Forensic Toxicology
Cannabis
Solid Phase Extraction (SPE)
Biochemical Assays
Manual Pipetting
PCR / qPCR
Centrifugal Partition Chromatography (CPC)
Connected Lab
Preparative HPLC
Cell Culture and Assays
Sampling and Filling
DNA / RNA Normalization
Next Generation Sequencing (NGS)
Genetic Engineering
Magnetic Bead Extraction
Case Study: Collaboration is the Key to this Successful Partnership
Mar 1, 2023 | Appointment Setting , Branding , Call Center , Lead Generation
VSA has always prided ourselves on the collaborative relationships we build with our clients. Learning everything we can about their offerings during onboarding, meeting weekly to share updates and progress reports, and working in tandem to develop fresh strategies all help make for effective lead generation and appointment-setting campaigns.
In most cases, we have one or two main points of contact with a client. Sometimes, though, we work directly with multiple members of an organization to maximize program productivity.
Such is the case with one current long-time client, a medical testing company specializing in high-complexity laboratory services. The company has approximately a dozen sales reps representing different regions of the country, and VSA has worked closely with each of them to help increase their number of opportunities to meet with prospects.
"From the beginning, there's been a lot of good back and forth with their reps," says Lee Hendrix, the VSA Program Manager for the campaign. "I wanted to get them involved, find out what they liked and what worked best for them. Early on in the program I spent about 30 to 45 minutes with each of them, and that communication has continued."
The cold calling program has averaged about three meetings a week for the company's sales reps, sometimes as many as four or five.
Here are five reasons the campaign has been successful:
1. A program-specific CRM
With so many different reps and moving parts, it was important for our client to have a centralized location to monitor how its sales team was doing and the progress of the leads we were pursuing on their behalf. So Lee and the VSA Tech Team developed a CRM system for Microsoft Teams that provided our client with convenient access to the notes our Business Development Representatives (BDRs) took during phone calls with prospects, as well as any other background information that would be helpful to the sales reps.
This enabled everybody involved on both the VSA side and the client's side to seamlessly share information vital to the program's success. Not only does the system provide our client's managerial team with access to everything they need, but each individual rep can use it as their notes database.
2. Leveraging the sales reps' knowledge
Nobody knows what resonates with a particular prospect group better than the sales reps who deal with them on a daily basis, so who better to involve in messaging strategies, right?
VSA's initial, client-approved calling script was not producing the desired results, so Lee shared it with the dozen sales reps on the client's side. These reps had direct experience making calls, but no longer had the time. Their reaction, essentially, was: "Well, this is why you're not getting meetings. This is the way we do it."
VSA rewrote large portions of the script based on the reps' recommendations, and the change in messaging resulted in an almost immediate uptick in meetings. Since then, there have been additional changes to the script, based on what works or doesn't work in a particular territory.
3. Changing the target prospect
VSA lead generation programs frequently target busy, high-level decision makers, and while our BDRs are adept at having conversations with these sort of people, it sometimes can be difficult to reach them by phone. That was the case with this client.
So rather than continue to waste dials, we started to target gatekeepers and other lower-level decision-makers. As long as they were able to answer three key qualifying questions, they were considered a viable prospect for an appointment. This strategy dramatically increased the number of conversations, and subsequently led to more scheduled meetings for our client's sales reps.
4. Changing the minimum requirements for an appointment
Ideally, all sales reps want to target prospects who will bring in the most business and earn them the most money. But over the years, VSA has often found that limiting the prospect base too much can end up costing our clients business.
In this case, the program started with no qualifiers, then added a large minimum threshold before pivoting again and reaching a middle ground. This has ensured we're still providing our clients with quality leads, without sacrificing the opportunity for potential new business.
5. Relying on the little things
Not every adjustment to a program needs to be as dramatic as rewriting the messaging or changing the target prospect. Sometimes, it can be as simple as an extra training session for the BDRs, or a quick email to a sales rep letting them know exactly when we'll be calling prospects in their territory.
On this program in particular, the little things have added up and made a difference in the overall success. And it's all been possible because of our ongoing collaboration with our client's entire team.
"There's been great communication among everybody involved," Lee says. "From the very start, it made sense to me that we get the sales reps involved in our day-to-day process. As long as the sales reps find us useful, we know we're doing our job."
Safety Starts with Anti-Racism. Click here to read more.
Case Studies for Building Successful Partnerships
Addressing survivors' housing needs requires meaningful, sustained partnerships between domestic violence and sexual assault organizations and homelessness and housing providers. Community-based advocates in both systems, private landlords, public housing authorities, state-level coalitions, and national organizations all have a role to play. We can meet shared goals when we work collaboratively to ensure that local programs, systems, institutions, and laws and policies are responsive to the unique challenges and opportunities at the intersection of domestic and sexual violence and housing.
District Alliance for Safe Housing and the Domestic Violence and Housing Taskforce
In April 2009, DASH convened and spearheaded the Domestic Violence and Housing Taskforce (Taskforce) to address and alleviate systemic barriers facing victims of domestic violence in housing and shelter. The Taskforce was a partnership with local and federal government agencies and non-profit organizations in Washington, D.C., and it served as a vehicle for ongoing, coordinated, community response with specific objectives and activities to help measure effectiveness and change.
Kentucky Coalition Against Domestic Violence Rapid Rehousing Program
The Kentucky Coalition Against Domestic Violence (KCADV) launched a Rapid Rehousing Program for survivors across the state last year. The program has a rural focus, serving survivors in every county except in the state's two urban areas (Louisville and Lexington). The program is aimed at "difficult-to-serve" survivors who aren't able to access traditional HUD-funded housing programs.
DV, SV, & Homelessness
Equity & Accessibility
Featured Research
Emergency Shelters
Transitional Housing
Responding to Funder Requirements
Partnering with and Participating in Homeless Continuums of Care
Coordinated Entry and Intake/Assessment Tools
HMIS and Comparable Databases
Rapid Re-Housing, Housing First, Housing Tax Credits, and Other A
Low Barrier Programs
Building Collaborative Relationships to Address Family Homelessness
Flexible Funds
Homelessness Prevention
Federal, State, and Local Laws and Protections
Confidentiality and Safety
Voluntary Services and Trauma-Informed Approaches
Working with Underserved or Marginalized Survivors
Economic Advocacy and Empowerment
Children and Youth
Survivor Toolkits
Advocate Toolkits
Technical Assistance
About The Consortium

Want to create or adapt books like this? Learn more about how Pressbooks supports open publishing practices.
Partnership Case Study
Niagara adapts case study: an interview with dr. jessica blythe, what qualities or ingredients are most important for collaboration to succeed.
Inclusion, trust, and mutual respect are critical for successful interdisciplinary collaboration (Blythe & Cvitanovic, 2020). Research is showing that these feelings are essential for building effective interdisciplinary research teams and organizations (Ledford et al., 2015). Critically, qualities of trust and respect are vital for nurturing innovative solutions (Blythe et al., 2017). In general, people do not feel safe sharing innovative ideas unless they are among trusted colleagues.
Strong leadership is another essential quality of successful collaboration. This quality can be closely linked to the first. For example, in reflecting on more than a decade of collaborative water research, Brown et al. (2015) attribute successful collaboration to leaders who nurtured empathy and respect between team members. Female leaders may be particularly well suited to fostering collaborative environments built on inclusion, trust, and mutual respect. For example, Nielsen et al. (2018) recently found that gender diversity can drive scientific discovery. They attribute the boost in innovation to the cognitive diversity associated with gender balanced teams. They describe cognitive diversity as the varied ways in which women frame problems, which can drive creative solutions for complex challenges (Nielsen et al., 2018).
Finally, clear and shared goals are essential for successful collaboration. Joint framing of the purpose and objectives of a partnerships enables a successful process (Lang et al. 2012). This phase can consist of the co-identification and description of the real-world problem, the joint formulation of research objectives, the co-design of a conceptual and/or methodological frameworks, and the building of a collaborative research team (Lang et al., 2012).
What qualities or ingredients cause collaboration to go horribly wrong?
Managing expectations is very important. Without clear and shared expectations or expected outcomes, partnerships may be set up for disappointment. You can mitigate these risks by transparent about all aspects of the partnership. For example, clear memorandums of understanding (MOUs) can be a useful tool to manage expectations. Before beginning a partnership, conducting a survey with partnerships about expectations can be another useful way to understand what each partner is hoping to achieve. Plummer et al. (2021) identify four essential inputs for partnerships: financial resources, human resources, motivations for partnership, and transparency. These attributes are a useful touch point for avoiding miscommunications or conflict associated with poorly managed expectations.
Building Sustainable Communities: Collaboration by Ryan Plummer; Amanda Smits; Samantha Witkowski; Bridget McGlynn; Derek Armitage; Ella-Kari Muhl; and Jodi Johnston is licensed under a Creative Commons Attribution 4.0 International License , except where otherwise noted.
Share This Book
ACCESS Partnerships
A dvancing c ompany - c ommunity e ngagement for s ustainable s ocieties, partnership case studies.
Case studies describe the dynamics of partnerships to improve community well-being. They describe how and why the partners decided to partner, who does what, challenges, results, key success factors, and future plans and expectations.
Creating Shared Value Through the Integrated Community Empowerment Program in Desa Guliling, Mamuju
A Partnership Between Nestle Indonesia and Perkumpulan Miguani
Nestlé integrates sustainable business development into daily business activities by creating shared value (CSV) approach. This approach promotes nutritional improvement, clean water access and rural development as the three main focuses surrounding their business operational area, or later referred to as integrated community empowerment in Guliling Village. Nestlé's contributions to the quality of life of its suppliers are expected to give impacts on increasing the quality of raw materials productivity that meets the company standards. In implementing the CSV program in Guliling Village, Nestlé has partnered with Migunani Association.
The integrated community empowerment program in Guliling Village has been implemented for three years, namely from 2015 until 2017. Through this program, Nestlé not only succeeded in providing access to clean water and sanitation but also succeeded in changing the lifestyle of the Guliling Village community to become healthier, improving health services, as well as developing the potential of the local economy through the development of Village-Owned Business Unit (BUMDes). Using the community participatory approach, Nestlé believes with this integrated community empowerment program will be able to promote the sense of ownership from the local community to ensure program sustainability in the future.
The Power of Partnerships: Developing & Maintaining Partnerships in Used Packaging in Bali ​
A Partnership Between Tetra Pak and ecoBali
The partnership between Tetra Pak Indonesia and ecoBali started in 2007 until 2013 with the possibility to continue. The partnership was based on the common interest to reduce used packaging. For Tetra Pak, waste reduction is a commitment of company's founder. While for ecoBali, this partnership was in line with its mission to achieve zero-waste Bali. ecoBali built and expanded the garbage collection network through direct collaboration with garbage stalls/resellers, applying standard packaging waste collection and compacting, and transporting the compact bales to a recycling plant in Surabaya, East Java.
In addition, ecoBali also organized training sessions on environmental awareness for schools and hotels, with full support from the government of Bali. Meanwhile, Tetra Pak facilitated the ecoBali activities to the recycling plant, provided technical assistance in recycling process and promoted the environmental and recycling program to the wider community, both in Indonesia and abroad. This clear division of tasks and roles was the key to their successful partnership.
By June 2013, more than 800 teachers, 7,000 students (from 15 public schools and 7 international schools), and more than 100 employees were trained on waste separation and environment hygiene; as well as built a network of more than 50 garbage stalls and resellers.
This partnership also comprised of 30 hotels to comply with the requirements for appropriate waste management based on eco-rating program criteria issued by various international and national institutions, such as Earth Check, Tri Hita Karana, and Green Globe. The total amount of waste collected were 600 tons.
Nutrition Improvement and Community-based Health Program in Kampung Badran, Yogyakarta
A partnership between sarihusada & pos keadilan peduli umat (pkpu).
The nutrition and health program was implemented at Kampung Badran, Jetis District, Yogyakarta, and had three pillars program, namely (1) improving child nutritional quality, (2) revitalizing the Early Childhood Education (ECD/PAUD) institute, and (3) empowering women's economy. Kampung Badran was chosen to become the target area because there were many children under five in the community who suffered from malnutrition (malnourished and under- nourished). Mothers and children under five in Kampung Badran were the beneficiaries of this program.
Sarihusada and PKPU started their partnership in 2009 and conducted a community empowerment program in Badran area, Jetis, Yogyakarta. Until 2014, the partnership had educated more than a thousand of group members, revitalized PAUD activities from once a month to three times a week, helped build PAUD facility, increased knowledge and skills of teachers and managers of PAUD, developed lesson manual and made the PAUD as one of the pilot project in Yogyakarta.
In addition, the program had increased the awareness of mothers about balanced nutrition and thus lower the children malnutrition problem. Before the program came to an end, Sarihusada had built a community center called Rumah Srikandi program as the part of the post-program sustainability.
The partnership between both organizations from 2009 to 2014 was based on the shared vision to improve the community's quality of life through improvement nutrition and health quality; and improve the quality of PAUD quality; and increase the economic quality
Baduta Program: How Clean Water Helps Reduce Stunting
A partnership between pt holland for water & global alliance for improved nutrition (gain).
Baduta (below two years) Program: How clean water helps reduce stunting is a partnership between PT Holland for Water (NAZAVA) and Global Alliance for Improved Nutrition (GAIN). It started in September 2014, with their shared interest and concern in nutritional situation particularly during first 1000 days of life (1000 HPK) and access to safe drinking water which is crucial to improve the children nutritional status and reduce stunting.
The program was implemented in 3 districts in Malang and 3 districts in Sidoarjo. The program's beneficiaries were pregnant women and children under two (baduta), in an effort to support 1000 HPK. NAZAVA assessed the access to water and provided education in HWTS (Household Water Treatment and Safe Storage) and water quality to 125,000 people. It was followed by proposition to become resellers to establish sustainable supply chain of household filter to 30,000 people. Supply chain would be able to provide safe drinking water and build a facility of water system to 1,000 households with clean water access.
In the process, PT Holland for Water (NAZAVA) and GAIN divided the tasks based on their expertise. NAZAVA as the water filter company focused on research and assessment of water quality, and provided education and knowledge on how to prepare and store drinking water safely. Meanwhile, GAIN was in charge of facilitating the program to the community and coordinating with local government. Both organizations also work together in coordination in implementing the program in six districts.
As of 2016, the Baduta program had achieved 2,000 village cadres; and trained 20,000 women on safe and healthy drinking water; and trained 80 people to become supplier of healthy drinking water technology, 95% of whom were women.
Semai Benih Bangsa School of Character
A partnership between pt pp london sumatra tbk & indonesia heritage foundation.
The partnership between PT PP London Sumatra Tbk (Lonsum) and Indonesia Heritage Foundation (IHF) was conducted between 2007 and 2011 in developing the kindergarten and primary school of Semai Benih Bangsa (SBB), located in Lonsum plantations in North Sumatra, South Sumatra, West Java, East Java, East Kalimantan, North Sulawesi, and South Sulawesi.
The SBB school's program aimed at improving the quality of education for children between 5 to 12 years old who lived in the surrounding areas of Lonsum plantations by applying Pendidikan Holistik Berbasis Karakter/Character-based Holistic Education (CBHE) method. The program was implemented for non-profit community-based kindergartens and state elementary schools. The main activities of this program were training SBB kindergarten and elementary schools' teachers in applying CBHE curriculum and providing assistance to already established SBB schools.
Lonsum and IHF divided the main activities into two stages: (1) setting up a pilot SBB school in each plantation site as a benchmark, and (2) setting up more of SBB schools based on the pilot standards. Lonsum's contribution was identifying the schools to participate the SBB program and funded the training packages, which comprised of CBHE modules, education game tools, reference books on character building, and the school signs. IHF contributed in developing the SBB school concept and CBHE curriculum, training, coaching for SBB pilot schools and teachers.
This partnership successfully organized 9 training courses for 150 SBB teachers; developed 66 SBB kindergartens and 9 SBB elementary schools across all project sites, offered education for 3,000 children per year. SBB also made a positive impact on mother and child health in preventing infectious diseases. On the other hand, SBB presented a positive image of the company and also built great demand by the children of Lonsum employees. Lonsum and IHF would continue to collaborate in overcoming challenges, including providing training funds, selecting schools and teachers, in remote locations.
Improving Access of Information and Communication for Women in Sragen, Central Java
A partnership between coca-cola foundation indonesia, library office of sragen and wanita mandiri center.
PerpuSeru program ( www.perpuseru.org ) was one of the nation-wide programs of Coca-Cola Foundation Indonesia (CCFI), which was based on a sustainable partnership between the business, local government and the community sectors, with the objective to transform district- level public libraries to become IT- and ICT-based community learning center. The program started in 2011 and ended in 2015, with youth group, women and micro- entrepreneurs as the beneficiaries. The PerpuSeru program was taken place in 16 provinces in Sumatra, Kalimantan, Java, Sulawesi and West Nusa Tenggara.
In implementing this program, CCFI worked in partnerships with each and every Perpusda and non-government organizations (NGOs) in their program area. For Sragen district (Central Java), CCFI built a partnership with Perpusda Sragen under the local government, and a non-profit organization called Wanita Mandiri Center (WMC) since 2012. The PerpuSeru provided the supports to the program including: (1) IT equipment (computers, internet connection, etc.), (2) capacity building training for the library staff and other supporting staff, (3) technical assistance through mentoring the library staff on how to provide public services such as community engagement activities, stakeholders advocacy, and IT services.
The partnership with WMC benefited ex-migrant workers, housewives and victims of domestic violence. CCFI offered training, IT facilities; and built communication with the local government to smoothen the activities. Perpusda Sragen has built the partnerships with private sectors, and other Regional Work Units (Satuan Kerja Perangkat Daerah/SKPD)i, NGOs, and provided space for activities, and persuaded the regional government to issue policy and allocate budget in order to have a sustainable program. While WMC as the champion for beneficiary groups, worked hard to involve individual beneficiaries and disseminated the information to a wider audience and the government through various media.
This partnership provided mutual benefits for all parties. The Perpusda Sragen got a chance to improve services, renew IT facilities that finally attract people's interest to come and visit the library. While the beneficiary group – under WMC- benefited from the computer and internet training, IT facilities and entrepreneurial training which improved their economies. CCFI also benefited by achieving their program's mission to enhance the library as an IT/ICT-based community learning center. The partnership with WMC had trained 100 women by end of 2014 on how to use IT and how to develop micro enterprises. Up to 60 of them had used their skills and knowledge in internet and email to market their product online. Their sales had a 30-40% increased per year.
Technology for Sustainable Development
A Partnership Between Microsoft Indonesia and YCAB Foundation
Microsoft Indonesia (Microsoft) partners with Yayasan Cinta Anak Bangsa (YCAB Foundation) in implementing "YouthSpark" program which aims to increase access for marginalized youth to learn computer science.
The program was implemented between 2013 and 2014 in Jakarta, and between 2014 and 2015 in Jambi, with possibilities of extension. Both organizations agreed to partner based on their common view on the importance of the financial in- dependence for high school and vocational school students, and also young people aged 16-18 years old.
The activity comprised of three parts: (1) seminar to motivate youth to become independent, (2) group coaching to start new business using IT, and (3) access to get seed funding.
By April 2015, YouthSpark program had reached 3,000 youth, 400 of whom successfully opened their own business with IT support (Office 365), and also received seed funding.
Improving Nutrition for Elementary School Students
A partnership between pt frisian flag indonesia, center for nutrition, and health studies fkmui.
Gerakan Nusantara is a partnership between Frisian Flag Indonesia (FFI) and Center for Nutrition and Health Studies (PKGK), Faculty of Public Health at the University of Indonesia. This partnership started in 2013, based on common concern in nutrition, particularly in addressing stunting problems in Indonesia.
The activities comprised of three groups, namely: Full Treatment, Half Treatment and Control Group. Each group consists of 10 SD (elementary school) chosen randomly each year. These groups were set up to measure the impact of the program. The activities for Full Treatment group includes physical activities, education on nutrition, distribution of milk, teachers' training, and training for students. Half Treatment group carried out the same activities but without the training for students. Finally, the Control group only receives the activation activities in the form of physical activity and nutrition education.
During the implementation, FFI and PKGK shared roles in accordance with the competency of each organization. PKGK as an academic organization, is instrumental in the development of knowledge-attitude -practice (KAP) survey design that is good for post- program, as well as the determination of the baseline sample, data collection and analysis of the survey results. While the FFI helped facilitate a survey in five program areas including coordination with local governments. The two organizations also coordinate and cooperate in the implementation of the activities throughout the elementary schools involved.
Results achieved by the program during the year 2013 to 2015 was more than 600,000 students from 1,250 elementary schools learned about nutrition. Up to 300 teachers in 60 elementary schools in Medan, Jakarta, Bandung, Surabaya and Makassar have attended the training.
Program Desa Mitra (Village Partner Program): Community-Based Economic Empowerment Initiatives in Bantar Gebang, Bekasi, West Java
A Partnership Between PT Indofood Sukses Makmur Tbk and Pos Daya Delima VII
PT Indofood Sukses Makmur Tbk (Indofood) and Pos Daya Delima VII (Pos Daya) cooperate in implementing a program called Village Partner Program, which aims at improving the welfare of Bantar Gebang citizens in Bekasi, West Java, Both organizations agreed to work together to implement the program from 2011 to 2015. Collaboration between these two organizations is based on common objectives of strengthening economic conditions of the families.
Village Partner Program comprised of three main activities: (1) the empowerment of Early Childhood Education (ECD), (2) improvement of the health of children under five years old and expectant mothers, and (3) economic empowerment for underprivileged families. The beneficiaries include 31 students of early childhood education (for every year); 225 children under five years old, and 25 expectant mothers, who use the integrated health post (Posyandu); and 14 families, who use the benefits of the entrepreneurial facilities.
The evaluation on Pos Daya has shown satisfactory impact. The outcomes include zero number of children with poor nutrition, steady progress in practicing clean and healthy living behaviors, increased entrepreneurial activities, and no more disadvantaged citizens.
Building Community Independency and Social Stability through Micro, Small and Medium Businesses in Garut, West Java
A Partnership Between Chevron Indonesia and the Association for Advancement of Small Business (PUPUK)
Chevron and the Association for Advancement of Small Business (PUPUK) partnered in a program called "Income Generation Project for Forestry Community" (IGP4Com) from 2009 to 2013. This program focused on economic empowerment in areas where Chevron operates, namely Samarang and Pasirwangi sub-districts, Garut Regency, West Java Province.
The main beneficiaries of this program were most vulnerable groups, such as housewives, farmers, and youth of 17-24 years old. The four intervention focuses were (1) development of integrated farming system, (2) strengthening of microfinance institution, (3) development of processing business and industry, and (4) community creative center ("Center"). The four interventions were interrelated and supported the business continuity by the community in the long run. In implementing the partnership, Chevron supported the funding, while PUPUK provided the training and technical advice on developing micro, small and medium enterprises (MSME).
As of the end of 2013, among other program's achievements: (1) 278 housewives and farmers have received integrated farming training, (2) the Micro Financial Institution had gathered 800 members, with a distributed loan of Rp. 525 million, and 95% repayment success rate (3) more than 4,000 community members received training on MSME; and (4) the Center has successfully established 47 new business groups consisting of 675 housewives, 700 farmers, and 168 youth, and resulted in producing 125 kind of products from its nurtured groups, (5) transaction of nurtured groups has increased from Rp. 203 million in 2011 to Rp. 3 billion in 2013.
The success of their partnership was based on the nature of integrated activities, starting from farming, processing of agricultural product & handicrafts, packaging and marketing (through micro credit). In terms of program sustainability, Chevron and PUPUK have decided to develop integrated and eco- friendly centers for economic activity, such as strengthening the cooperatives, development of the business center for processed food, and the development of Ciburial to be the first culture-based tourism village in Garut area.
Based on the observation of both partners, the program also benefitted in reducing social unrest as the result of economic growth from the improved business either on-farm or off-farm owned by the community groups.
Daya Health and Wellness Program: Empowering Pensioner Customers Through Better Health Care
A Partnership Between Bank Tabungan Pensiunan Nasional and the Indonesian General Practitioners Association
Bank Tabungan Pensiunan Nasional (BTPN) partnered with the Indonesian General Practitioners Association ( PDUI ) to empower pensioner customers over age 55 to lead a healthy way of life. The partnership program, called The Daya Health and Wellness Program (Daya Sehat Sejahtera) or DSS, was introduced in 2010 and continued until 2013, with the possibility of extension.
PDUI developed a Consultation and Health Service procedure, relevant educational materials, and a health care system; conducted interactive dialogues; and acted as resource for health volunteers' training. BTPN provided the venue for activities carried out at its branch offices along with the required educational materials and covered the operating costs of health volunteers.
The partnership has benefited both parties. PDUI has the opportunity to implement its organizational vision to revitalize primary health care in Indonesia through BTPN branches. BTPN, on the other hand, benefits from the improved health status of its customers, which ensures that they are physically and mentally fit to continue leading a productive and healthy life in their advanced age. From 2010 to 2013, the partnership helped develop 250 consultation and health clinics and initiated interactive dialogues in 403 branch offices, benefiting over 600,000 customers each year, 70% of whom have reported being satisfied with the availability of these activities. DSS-related activities are rolled out across 32 provinces throughout Indonesia.
Both partners agree that the program's continuity will be driven by pensioner customers' demand for information and services on geriatric health care. Meanwhile, life expectancy among the elderly has improved over time, which points to a sustained need for specialized care among older adults.
Improving Access to Clean Water and Sanitation in East Java, Indonesia
A partnership between exxonmobil and farabi.
In 2008, ExxonMobil and Farabi formed a three-year partnership to provide access to clean water and sanitation in two districts of East Java where ExxonMobil operation areas are located. The partners worked closely with community leaders and members to design and implement the program.
They trained community members to build water and sanitation facilities and manage community fund to maintain these facilities. In addition, the partners conducted meetings with local governments to introduce the program and ask for support in building the facilities and promoting healthy and clean living behaviors through the district health office.
Involving communities and local governments from the beginning is key to the partnership's success in ensuring ownership and sustainability of the program. During the implementation, the communities saw how they were benefiting from the services and became willing to pay fees and contribute resources to sustain clean water and sanitation services.
By 2011, ExxonMobil and Farabi worked with communities to build and sustain 17 clean water distribution systems for 2,779 households, 2,583 units of latrines distributed to seven villages. Farabi conducted health promotion in 12 primary schools in ten villages.
Building Disaster Preparedness Through Education
A Partnership Between PT Trakindo Utama (Trakindo) and Yayasan Hope Indonesia (YHI)
The initiative to build cooperation in disaster preparedness program was realized in the partnership program implemented by PT Trakindo Utama (Trakindo) as an initiator with its partner, HOPE Indonesia Foundation. This partnership was started because of their shared interest on disaster management, especially in the disaster preparedness, a part of disaster management which is still considered lacking of participation from the private companies.
The disaster preparedness program implemented in 2015, was a training program for teachers and students as vulnerable group to natural disaster. There are 11 state elementary schools (SDN) assisted by Trakindo, located in operational Trakindo areas, namely: Palu, Marauke, Pangkalan Bun, Meulaboh, Kendari, Ambon, Kupang, Bogor, Medan, Ternate, and Padang to receive of the program. The material given to the teachers and students included: alert against tsunamis, cold lava floods, tornados, fires, floods, and earthquakes.
The objectives of the program are: 1) Building a safe and secure culture in schools by developing a joint network of stakeholders in disaster management; 2) Enhancing the capacity of the school institution and individual to produce a safer place to learn for students, teachers, and school community members and the community around the school area; 3) Disseminating and developing disaster knowledge to the wider community through school education.
In the program, both sides complement each other in their respective roles. Trakindo involved 10 employees as the volunteer trainers in the disaster preparedness training. YHI, as the technical advisor, provided its expertise in the module making, and HOPE worldwide provided its supports.
*Daya Tumbuh Usaha Program: Entrepreneurial Growth Program for Businesses and Communities
A partnership between btpn and sb-ipb.
Bank Tabungan Pensiunan Nasional Tbk (BTPN) focuses on micro-, small- and medium-scale enterprises (MSME), and low-income communities (mass market). BTPN believes that mass market customers do not only need financial access but also training and mentoring to improve their business capacity and quality of life. To fulfill those needs, BTPN implemented a coaching and customer empowerment program called Daya.
Daya is organized in a sustainable and measurable manner and aimed at all of BTPN customers. Daya Program consists of three pillars: Daya Sehat Sejahtera (Health and Wellness), Daya Tumbuh Usaha (Entrepreneurial Growth/DTU), and Daya Tumbuh Komunitas (Community Development). To improve the quality of Daya Program, particularly the Daya Tumbuh Usaha, BTPN partnered with the Bogor Institute of Agriculture's Business School (SB-IPB) to develop training curriculum based on customers' need. BTPN and SB-IPB believe that the implementation of Daya program can improve the customers' business capacity.
The partnership between BTPN and SB-IPB initially started in 2009 to develop the module and to conduct customer need assessment. Later on in 2012, they began to develop the curricula, teaching references unit, and module improvements. The partnership between BTPN and SB-IPB also includes survey and evaluation of the activity, program monitoring of its impact on beneficiaries, and access for new business. The program implementation is supported by BTPN branch offices throughout Indonesia. Daya Tumbuh Usaha or Entrepreneurial Growth (DTU) program consists of 3 sub-programs, namely Business Information Program; Skills Development; and New Business Opportunity Trainings.
Besides in-class training, DTU program also disseminates information and entrepreneurial tips through posters and flyers. There are more than 10,000 customers who have participated in BTPN & SB-IPB's 4-module training program.
In total, there are 187,000 customers who have participated in DTU program facilitated by 160 certified trainers. Due to today's digital era, the DTU's curricula will also include introduction to e-commerce for those who wanted to expand their businesses. For this, BTPN involves college students to train the micro- and smallentrepreneurs in online marketing.
*ACCESS Partnerships has added "Entrepreneurial Growth Program for Business and Communities" to the original title.
Community-Based Partnership for Improving the Quality of Rural Education
A partnership between tanoto foundation and sdn 169/v cinta damai village.
The partnership between Tanoto Foundation and SDN 169/V Cinta Damai Village, Renah Mendaluh sub- district, West Tanjung Jabung District in Jambi, is based on mutual trust and interest in the quality of educa- tion. For Tanoto Foundation (TF), education is the way to eradicate the poverty among the families in Indone- sia. For the local government, the partnership through SDN 169/V will help improve the education system and the educators' quality, particularly in remote areas.
Both partners agreed to implement four activities, namely (1) improve teachers' capacity, (2) increase children interest in reading, (3) improve school infrastructure and (4) involve key stakeholders for the school develop- ment. Among other result and impact from the program are that the school has independently built partner- ships with other institutions, namely Village Unit Cooperative, Puskesmas (primary health care), parents, and companies where each partner provided various contributions. In addition to the increasing number of the partners, SDN 169/V received various awards in the sub-district, district, even in provincial levels. In term of education quality aspect, SDN 169/V has achieved the Teacher Competency Test above the national standard.
The main challenges faced are the number of the students still below 200, poor access of transportation to school, and status of honorary teachers. In the future, Tanoto Foundation will be collaborating with the local government to strengthen the trainer capacity and make SDN as the pilot school for the other educational institutions.
Sekolah Rakyat Ancora: Improving the Quality of Education
A Partnership Between Ancora Foundation and Indonesia Heritage Foundation
Sekolah Rakyat Ancora program was the partnership between Ancora Foundation and Indonesia Heritage Foundation (IHF). It aimed at improving the quality of education in PAUD, including the teacher capacity. The partnership model reflected the expertise of each organization.
Ancora Foundation conducted the fundraising for the teachers training, identified PAUDs and kindergartens to be involved, provided technical support during the activities and conducted monitoring and evaluation. Meanwhile, IHF conducted training for teachers, provided the Character-based Holistic Education (CBHE) learning modules, story book, educational game tools, lesson plan, supporting literature and signboard for the partners.
By 2015, Sekolah Rakyat Ancora had successfully trained 830 teachers from 415 PAUDs which gave impact to more than 12,000 children across Indonesia. The package of training and teaching material for PAUD are 6 modules of CBHE, 122 story books, 74 educational game tools, 1 set of pillar module, 1 set of pillar book and 5 supporting literature for two years of learning session.
Nestlé Healthy Kids: Bringing Healthier Indonesian Children Into Reality
A partnership between nestlé indonesia & indonesian nutrition association.
In 2012, Nestle Indonesia partnered with the Indonesian Nutrition Association (INA) to improve the nutrition status of children aged 6-12 through the Nestle Healthy Kids (NHK) programs across 17 areas in Indonesia. The partners shared belief that elementary school age represented a second golden opportunity to improve nutrition and nutrition-related health problems allowing children to develop into healthy adults.
Nestle engaged in implementing the NHK program at schools in addition to provide financial and staff support. INA provided expert technical support, which included trainers, education materials, training modules for teachers, and gave technical recommendations for the planning and implementation of the NHK program.
The partners had strategies set in place to ensure the program's sustainability after their partnership ended. One strategy is to boost the schools' and parents' involvement in managing and implementing the activities to create a sense of ownership and ultimately willingness to support the program financially and physically. Results achieved as of May 2013 are (a) 28,500 students from 65 elementary schools are informed about nutrition and physical activities; (b) 2,200 parents were informed about child nutrition and health; (c) 860 teachers, 65 principals, and 72 community health centers attended the NHK program. In addition, Nestle and INA noted several impacts of the NHK program based on qualitative observation and monitoring.
A Community-based Clean Water and Safe Sanitation Program in West Java, Indonesia
A partnership between danone aqua and yayasan pembangunan citra insan indonesia.
Danone Aqua and Yayasan Pembangunan Citra Insan Indonesia (YPCII) partnered from 2010 to 2012 to increase community access to sustainable clean water and safe sanitation facilities and change behaviors in hygiene and sanitation practices.The program took place in West Java in areas where two AQUA factories are located. Danone Aqua and YPCII each contributed technical expertise and resources to the program. A key to success of their partnership was that the partners obtained support from local governments and the community from the beginning.
The partners facilitated the establishment of a Community Workforce Team to oversee the installation of water pipeline and a village-owned business unit staffed by individuals selected by the village to manage clean water and safe sanitation facilities. Both processes built a sense of ownership to ensure the sustainability of the results of the partnership. YPCII was in charge of the behavior change component of the program. It used a community-led total sanitation approach to influence community hygiene and sanitation practices.
By the end of the partnership, access to clean water increased from 17% to 74%; 92% of the communities (equivalent to 5,520 people) were able to use a house latrine; 20 out of 28 neighborhood associations are now free of open defecation;and the morbidity rate from diarrheal disease decreased from 20% to 11%, particularly among children.
Providing a Clean and Healthy Environment through Community Participation, in Yogyakarta, Indonesia
A partnership between unilever indonesia and perkumpulan persada​​.
Unilever Indonesia and Perkumpulan Persada, an Indonesian NGO that trains communication professionals, partnered in 2011 to implement "Yogyakarta Green and Clean (DIYCG)," a community-based project to build a clean and healthy environment through household waste management. During the course of their partnership, Unilever and Persada encountered challenges in both implementing the program and managing the partnership. However, they found ways to address those challenges to drive success.
The partnership succeeded in mobilizing community participation in sorting waste, making compost, converting waste into reusable material, and collecting and selling waste to collectors. In a year, the partners reached 452 of 614 hamlets (74%) in 68 sub-districts of Yogyakarta Province. The partners trained 452 community members as field facilitators and recruited more than 5,000 volunteers, many of whom are women. The communities in two districts of Yogyakarta reduced the volume of inorganic waste by 12 percent.
The partnership was able to tackle post consumer plastic waste while empowering women as entrepreneurs turning plastic waste into fashion products, locally known as "Yogya Trashion". A total of one hundred women benefited from revenue earned through Yogya Trashion. The partnership also involved five district governments to build on the success of the project. The provincial government of Yogyakarta has continued the program after the partners ended their involvement in the one-year program. Unilever and Persada are now partnering to implement a Waste Bank program that helps improve the environment and provides additional income for the community.
Community-Based Environmental Conservation and Micro-finance Development in West Java, Indonesia​
A partnership between chevron and yayasan bina usaha lingkungan (ybul).
Chevron and Yayasan Bina Usaha Lingkungan (YBUL), an Indonesian NGO with expertise in renewable energy and small to medium businesses, have partnered since 2009 to reduce deforestation in the forest of Halimun-Salak National Park in West Java where Chevron operates a geothermal power plant. Chevron and YBUL believe that local communities can play a significant role in land use decision-making and benefit from managing the surrounding forest and its resources without damaging the environment. The partners also recognize that the communities must be able to pursue sustainable livelihoods in the process.
The partnership focuses on the following activities to empower the local communities: (1) forest conservation and income generation from goat and rabbit breeding, organic farming, and creating tree nurseries; (2) protection of eagles in the target areas; (3) forest conservation communication and awareness; and (4) microfinance development. YBUL coordinates all organizations involved in activities including Chevron, four NGOs specializing in each of these issues, and local governments. By the end of 2011 the majority of communities had stopped cutting forest trees and communities were earning more than 3,000 USD per year from the goat and tree nursery businesses. The partnership had also leveraged approximately 6,000 USD in funds from local governments to help communities. Two events were held to release eagles into the wild. Materials were produced to increase awareness of forest conservation and the need for eagle protection.
Chevron and YBUL continue to work on several challenges including how to: improve their strategy on micro-financing to benefit farmers; prevent community financial dependency on Chevron; increase communities' capacity to create business; and jointly monitor and evaluate activities. The partners envision more partnerships involving NGOs and local governments in the target areas to help farmers continue their businesses.
Turn Waste into Benefit: Credit Access for Dairy Farmers in East Java, Indonesia to Use Biogas
A partnership between nestlé indonesia and hivos.
Nestlé Indonesia and the Humanist Institute for Development Cooperation (Hivos), a Dutch non-governmental organization, have partnered since May 2010 to implement the domestic biogas program known as "BIRU" that distributes biogas units to households as a sustainable energy source through the use of microcredit. The program aims to improve living conditions of household by using biogas.
The two partners agreed to collaborate based on two objectives: (1) increase access to affordable energy by using biogas, and; (2) reduce negative environmental and health impacts of dairy farming activities. The three-year partnership operates in East Java and is beneficial to all stakeholders involved. As of October 2011, 11 cooperatives had been trained on how to build biogas units and provide maintenance. They have built 3,121 units.
The partnership has created 250 new jobs. More than 50% of households that have built biogas units are now using biogas waste as organic fertilizer to replace chemical fertilizer. The partners also hope to continue to reach as many dairy farmers as possible in East Java and to overcome challenges that emerged during the partnership.
Revitalizing Posyandus in Indonesia to Improve Maternal and Child Health
A partnership between kraft foods and save the children​.
Kraft Foods and Save the Children created a partnership program called FRESH (Future Resilience and Stronger Households) - also known as the "Posyandu Strengthening Program" to improve feeding practices, healthy behaviors, community-based health services, and early childhood development (ECD) services in Indonesia. A posyandu is a monthly community gathering organized and managed by the community to improve maternal and child health.
The partnership started in April 2009 and will continue until March 2012. Intervention areas include West Bandung, Bekasi, and Karawang districts in West Java that target 54 villages and 556 Posyandus. By the end of March 2011, the program had reached 40,204 children and mothers through posyandus and ECD services, trained 2,560 cadres (village volunteers), reached 455 of 556 Posyandus, and reached 399,726 individuals through food festivals and the distribution of health education materials.
Over 240 Kraft Foods' employees have volunteered to help with the FRESH Indonesia project. A schedule of quarterly employee engagement program (EEP) activities has been developed for the duration of the project. The two partners are continuing to find ways to address challenges and leverage key success factors that emerged during the partnership.
Malaria Control Integrated Program in Papua, Indonesia
A partnership between pt freeport indonesia & amungme-kamoro community.
This case study discusses a multilayered partnership to eradicate malaria in Papua, Indonesia. The first level of partnership involves PT Freeport Indonesia (PTFI) andLembaga Pengembangan Masyarakat Amungme Kamoro or LPMAK (Amungme-Kamoro Community Development Institute). PTFI created LPMAK, an NGO, in 2002 to manage its Partnership Fund for Community Development in and around the area of operation of PTFI. The second level is between LPMAK and two health NGOs with LPMAK functioning both as a donor and source of technical assistance to the health NGOs. Yayasan Pembangunan Citra Insan Indonesia (YPCII) and Yayasan Caritas Timika (YCT) are the health organizations that work with LPMAK to eliminate malaria in Mimika district using a community empowerment approach. Timika is the capital of Mimika District in Papua.
The three-year partnership between PTFI/LPMAK and YPCII began in 2008. The partnership with YCT began in 1999. Activities include community education on malaria prevention, training of village volunteers to ensure sustainability of the education program, indoor residual spraying, bed net distribution, blood test surveys to monitor the spread of malaria, larva control, and treatment for malaria cases.
The program has reached nearly 10,000 people and the number of malaria cases has declined since 2008. The number of communities participating in activities has increased and school surveys indicate that the percentage of students testing positive for malaria declined by 20% between 2009 and 2010 from 12% to 9.55%.
The program faces considerable challenges. The most significant is ensuring the sustainability of activities. Partners work with the relatively new local government (created in 1999) to enable it to take over responsibility for health issues. They continue to strengthen local health services managed by the government, including a referral system that connects clinics, hospitals, and other health resources in the area. Partners also continue to work with communities to strengthen education programs that reinforce behavior within communities to prevent the spread of malaria.
Ensuring Sustainable Reproductive Health Services through Community Participation
A partnership b etween pertamina and the indonesian planned parenthood association (ippa).
Pertamina, Indonesia's state-owned oil and gas company and the Indonesian Planned Parenthood Association (IPPA) partner to increase access to reproductive health services in seven provinces where both partners operate. Their three-year partnership program, SEHATI, or Healthy Loving Children and Mother, started in 2009.
The program is one of several efforts by the two partners to decrease maternal and child mortality rates. As of 2010, SEHATI has reached over 60,000 villagers with its activities. SEHATI committees in 16 out of 26 targeted villages are now able to manage community funds to help pregnant women on their own.
They are also now able to revitalize village health posts and organize emergency task forces to help more mothers and children in their villages.
Skills to Succeed: Opening Doors to Employment and Economic Opportunities for Marginalized Youth in Bandung and Lampung
A partnership between accenture and save the children.
Skills to Succeed (S2S) is a global program of Accenture's Corporate Citizenship that has been implemented in several countries, including Indonesia. S2S is a program that is addressing the need of marginalized youth (aged 15-24) to increase their capacity in entrepreneurship and job related skills.
In Indonesia, Accenture is in partnership with its global partner, Save the Children (StC), in implementing the program since 2012 in Bandung area (West Java) and Lampung (Sumatra). Both organizations share similar goal to improve the livelihood for youth and to achieve impact globally.
The S2S program activities are: (1) to assess the job market, (2) to provide training on vocation, life skills and entrepreneurship, (3) to establish network with companies, government, training centers, associations, and other institutions; to support vocational, internship, entrepreneurship training, and job assignment for youth groups, and (4) to build communication with decision makers in relations to policy on youth workers.
As of April 2014, S2S program has trained 1,680 youth on vocational skills, 775 youth on entrepreneurship, and 2,584 youth on life skills. From these results, approximately 879 youth have participated in the internship program, 727 youth have been hired as permanent employees, and 152 youth have established their own businesses.
Improving the quality of Maternal and Child Health Services in Indonesia
A partnership between pt johnson & johnson indonesia and the indonesian midwives association (ibi).
Johnson & Johnson and the Indonesian Midwives Association are working together to standardize and improve the quality of maternal and child health services provided by private-sector midwives in Indonesia who comprise 30% of all midwives.
Since 2006, the partnership has supported training and materials for over 2,000 private-sector midwives on how to deliver, monitor, and evaluate services.
The partners have run national media campaigns to encourage communities to use services provided by qualified midwives and both partners hope to see all sectors leverage more of their resources to help reduce rates of maternal and infant mortality.
HIV/AIDS and Drug Abuse Prevention Campaign in the Workforce
A partnership between pt unilever indonesia tbk and the indonesian humanitarian committee (kki).
PT Unilever Indonesia Tbk (UI) and The Indonesian Humanitarian Committee (Komite Kemanusiaan Indonesia or KKI) have been partnering since 2003 to prevent HIV and drug abuse among its workers, most of whom are male, at a UI factory in Cikarang, an industrial area just outside of Jakarta.
A major success of the partnership has been a training-of-trainers (TOT) program carried out by KKI.
The program has developed a team of volunteer workers who provide information and training to other workers on preventing HIV/AIDS and drug abuse.
Empowering the Community at Risk
A partnership between pt tupperware indonesia and hope worldwide.
In one of the poorest districts in north Jakarta, PT Tupperware and HOPE worldwide have come together to help bring women and children a better quality of life. In response to priorities set by the community, Tupperware employees have joined volunteers that are part of the network of 7000 that support HOPE worldwide in Indonesia and community members carry out projects.
These include a Saturday school program, health clinic and mobile clinic, new public toilet facility, beautification project, and sewage clean-up. The partnership also provides training to women to make handbags and other products from recycled plastic to supplement their incomes.
Seeing is Believing
A Partnership Between Standard Chartered Bank and Helen Keller International in Indonesia
To help eliminate preventable blindness in Indonesia, Standard Chartered Bank and Helen Keller International have joined forces to improve the sight and nutrition of adults and children.
Since 2004, the partnership has supported nearly 2,000 surgeries to restore sight on the island of Lombok, reached nearly half a million children with supplements in West Java, and supplied eye glasses and surgeries to more than 800 children in Jakarta.
The partnership also involves the Indonesian Ministry of Health to ensure consistency and sustainability as well as professional ophthalmology associations.
Preventing HIV/AIDS in the Workplace in Indonesia
A Partnership Between PT Gajah Tunggal and Yayasan Kusuma Buana (YKB)
PT Gajah Tunggal Tbk (GT), the largest integrated tire producer in South-East Asia, and Yayasan Kusuma Buana (YKB), an Indonesian health organization, have partnered to educate and train the company's more than 10,000 factory workers in HIV/AIDS prevention.
The campaign began in 2003, and is based on peer education with small groups of workers, of whom 94 percent are men. The partnership is also reaching out to nearby communities with HIV/AIDS prevention education. This campaign in the world's largest Muslim nation has attracted international attention.
Partners have traveled to Egypt at the invitation of UNAIDS to provide information about their program, and for the last three years they have demonstrated their approach to NGO visitors from many developing countries.
Re-establishing and Sustaining Reproductive Health Care in Aceh after the Tsunami
A partnership between chevron and jhpiego.
Chevron and Jhpiego helped rebuild and increase the sustainability of public and private reproductive health services in Aceh following the 2004 Tsunami.
The partnership supported a community mobilization program to ensure safe childbirth and strategic planning and advocacy that led to a tenfold increase in the district budget for maternal and child health between 2005 and 2007.
Working Together to Improve the Health of Workers, Their Families, and the Community in Indonesia
A partnership between pt dewhirst, yayasan kusuma buana, marks & spencer, and medika pratama.
In 2003, the UK-owned clothing manufacturer PT Dewhirst (PTD) and the Indonesian health organization Yayasan Kusuma Buana (YKB) established a clinic in Bandung Indonesia to improve worker and community health. Started with seed money provided by Marks and Spencer (M&S), the sole customer of PTD, the clinic reached the breakeven point within two years and continues to be self-sustaining.
As of 2008, the clinic was serving over 7,400 workers, family members, and individuals from nearby communities. Key factors in this success include how PTD implements the government-mandated health insurance for its workers, and the quality of YKB services, as well as the willingness of the private health insurance company used by PTD, Medika Pratama (MP), to cover health education.
The company partner has experienced reduced absenteeism and labor turnover, increased production, and improved health among its workers. The NGO partner is expanding the range of services it offers, most recently adding TB treatment, and plans additional high-quality services. Both partners are committed to helping others replicate their approach to ensuring sustainable health care for workers and communities in Indonesia
Top 10 Successful Business Partners Examples
April 13, 2022
Table of Contents
Business partners are usually compared to a solid marriage. There are many reasons behind this comparison.
Especially in this period, in which doing business is complicated, you may think to work with business partners who can help you to split the job, suggest ideas, and have additional skills.
In this article, you can discover what to look for in business partners. You can also learn something from the top 10 business partnerships.
Who is a business partner?
A business partner is a commercial actor that has some kind of alliance with another commercial actor. Your partner is not necessarily a person. For instance, a limited company can act as a business partner.
This relationship can be regulated by a contract and with an exclusive bond that establishes that both parties do not have to ally with third parties.
Optionally, it can be an agreement studied at the table to impress competitors and customers of the networks to which both business partners belong.
Business partners share profits and losses. Each partner pays taxes on their individual tax return.
Potential business partners can be:
A complementary vendor
An intermediary (such as a reseller or an agent)
Types of business partnerships
There are mainly three types of partnerships with different business structures. Before starting your partnership, you have to decide which one to adopt:
General Partnership (GP): business partners participate in everyday operations. They have liability as owners for debts and lawsuits.
Limited Partnership (LP): in this case, there is a general partner (or more). So they participate in daily operations and have liability as owners. And there is a limited partner (or more). These don't participate in daily operations and have no liability. In the UK, limited partnerships must register with Companies House .
Limited Liability Partnership (LLP): legal protection from liability is extended to general partner(s). This is usually adopted for partners in the same industry. It is necessary to protect partners from the actions of other partners.
There are thus different rules for limited partnerships and limited liability partnerships. In the UK, for tax purposes, you should be registering your partnership with HMRC .
Why are business partners essential?
History has been a good advisor. Since ever, traders and merchants have partnered to do business.
And today it works in the same way. People have to partner if they want to do business. Even sole traders have to find business partners and business partnerships.
Partnerships can be made in different ways such as finance partnerships, marketing partnerships and owner partnerships. Whatever it is, it is crucial to look for the agreement that fit the best for both parties.
Firms need the knowledge to advance. It comes hand in hand with strategic partnerships that allow you to learn and grow from another point of view.
There is no competitive advantage in being just like everyone else. – Daniel Burrus
If you produce a chocolate bar, you will be like any other chocolate bar producer. Instead, if you partner with a packaging company you will differentiate from your competitors. Imagine buying a chocolate bar box in the shape of a car.
Credibility takes years to build, but a few hours to destroy. – Eivind Reiten
Business partners help you improve your business credibility and brand image. When shared interests, vision and goals come into play, the strength and the influence of the company grow exponentially.
Stronger businesses put more quality into their products/services and operations which boosts brand equity.
All of your customers are partners in your mission. – Shep Hyken
We all know that without customers, companies cannot survive. Thanks to a strategic partnership agreement, you will be able to increase your customer base.
There are lots of ways in doing it, for example, you can partner with complementary companies. Costumers love great products and services.
How to find adequate business partners?
When you think to look for business partners, you first have to decide who and what you want. Business partners do not only mean more funds for the company. You have to spend a lot of time together.
You can read some suggestions about what characteristics you can look for in business partners.
Complementary personality
Potential partners have to have skills that are complementary to yours.
If you are more creative, maybe you need someone more analytical. If you excel in administration but hate finance, you should definitely look for a "finance person", and so forth.
One characteristic that the business partners must have is compatibility . It seems tempting to choose someone who shares your same hobbies and interests.
Although there is nothing wrong with this choice, it could be smart to select business partners that have nothing to do with you. You may be able to reach a lot more goals by choosing someone who has skills that you lack.
It can be a good opportunity to partner with someone in a different field. In this case, you can contribute in different ways to the enrichment of your business.
Everyone has their personal assets. You might be good at business development and look for someone more into international trade .
Business partners have to be able to solve conflicts . Conflicts are unavoidable when you work (at least) five days a week with someone. But someone resentful and vengeful when they do not get their way is more a liability than a resource.
Someone willing to succeed
One important feature is resilience . It goes without saying that during our life we experience failures, and so in businesses.
Along the way, entrepreneurs can make mistakes and they can fail many times, before reaching the top and being able to go anywhere.
That is why it is crucial to find resilient business partners that can motivate and support you when you feel disheartened.
The partner you choose has to be passionate about your company as you are. There is no point in choosing a person who is not willing to work hard or to do whatever they need to reach the goals set.
You should find someone invested in the business and who shares your same business idea.
The most successful businesspeople are innovators . The right business partners are the ones who come with fresh and original ideas. If you want to differentiate from the competition, a person who helps you to build a brand with a clear image is needed.
Business partners should be open-minded . You have to collaborate with someone who is open to new ideas or has a different point of view. In the worst case, it will not make you reach your full potential.
Trust is fundamental
It is always the best choice to pick someone you can depend on , rather than the applicant that is excited most to become your right hand. It is important to detect any red flags that can suggest that the candidate is unreliable.
It is good to know your business partners for a while before deciding to embark on this adventure together.
In addition, regardless of the type of partnership you are going to plan, it is fundamental to pick someone who has not had financial problems in the past and knows how to manage money .
In choosing business partners, you have to go for the ones with a high tolerance for risks .
It could happen that you will have to make an investment or go out on a limb without understanding how things turn out. You might also have some business debts.
If your partner prefers to stay safe, you might miss certain opportunities or be hesitant in a face of a challenge. On the other hand, you do not want to hire someone too impulsive. The perfect partner is in between.
Networking and business relationships
Last but not least, your business partners have to be good at networking . Another quality that can be great to look for in business partners is the ability to build strong relationships .
If you want your business to grow and your professional or social circle is small, you should think to find business partners who are "popular".
Summing up, if you have in mind to look for a partner, it is a good idea to find someone that has complementary skills and knows how to react to adversity.
Pros and cons of business partners
Of course, in any partnership that is defined as such, there are pros and cons to which we must pay attention.
Have an extra set of hands : if you have someone who helps you to manage your tasks, they will be solved faster.
Additional knowledge : as we all know, two (or more) brains are better than one. Business partners can bring skills and knowledge that you might not have.
Less financial burden : you can split the expenses with your business partners. As a consequence, the business might be able to afford more things at the same time.
Less paperwork : there is not too much paperwork that you and your partner have to sign. The only document you and your business partners have to sign is the partnership agreement.
No extra taxes : a partnership agreement does not require additional taxes to pay.
Cannot make decisions on your own : you have to remember that you are not working alone, so in the decisions process you have to consult them.
Disagreements : in every situation there are disagreements and the workplace is not exempt either.
Split profits : depending on how many business partners you have, you have to split the profits based on them.
No separation between you and your business : all the business partners are financially and legally responsible for the business.
Taxed individually : even though it is a pro, usually business taxes have lower rates compared to individual taxes.
Top 10 examples of successful business partners
In this paragraph, we will explain the most famous business partnerships. They can not only be ownership partners but also marketing partnerships.
In fact, the aim of marketing partnerships is to increase both companies' brand awareness and net income. In some cases, the partnerships were co-branding. This is a marketing strategy that has two or more brand names on a good or service as part of the strategy.
Red Bull & GoPro (2016)
Red Bull is an Austrian energy drink company founded in 1987. The CEO and the co-founder of the company are Dietrich Mateschitz.
He has a marketing degree, and before Red Bull, he worked for Unilever, Belndax and P&G. During his travels for Blandax, he discovered Krating Daeng, the drink that a few years later became Red Bull.
Go Pro is a portable camera company that also develops mobile apps and video-editing software. Nick Woodman is the founder and CEO of GoPro who got the idea to invent the GoPro on a surf trip in Australia and Indonesia.
They are both (adventurous, fearless and extreme) "lifestyle" brands. These shared interests made them the perfect business partners.
Louis Vuitton & BMW
Louis Vuitton is a French fashion house and luxury goods company founded in 1854 by Louis Vuitton in Paris. Michael Burke has been the CEO and the chairman of the company since 2012. He is also the Chairman of Tiffany Board of Directors since 2021.
He has a background in luxury since he worked for Dior and Bvlgari. Michael Burke is also a part of the LVMH Executive Committee.
BMW (Bayerische Motoren Werke AG) is a German multinational producer of luxury vehicles and motorcycles. They are sold under the brands BMW, Mini and Rolls-Royce. Olivier Zipse has been the CEO of the company since 2019.
He is a mechanical engineer who studied at the Technische Universität Darmstadt. He obtained an MBA (the Kellogg-WHU Executive MBA Program) at two joint universities, WHU – Otto Beisheim School of Management in Germany and the Kellogg School of Management in the USA.
What does a car company have in common with a clothing store? Nothing. But if the companies are Louis Vuitton and BMW they probably should have something in common to have such a successful partnership.
Both companies are in the luxury fashion, business or travel (cars and luggage). They are both famous and well-known for their high-quality craftsmanship.
That is why they partnered. BMW "offered" sports car models, while Louis Vuitton designed a set of suitcases and bags that fit int the car's parcel shelf.
Starbucks & Spotify
Starbucks is an American multinational chain of coffeehouses and roastery reserves founded in 1971. In the early 1980s, Howard Schultz converted it from a coffee bean store into a coffee shop selling espresso-based drinks.
Today, the CEO is Kevin Johnson, a software engineer who worked for IBM, Microsoft and Juniper Networks.
Spotify is a Swedish audio streaming and media services provider founded in 2006 by Daniel Ek and Martin Lorentzon. Daniel Ek, the CEO, was born an engineer but later he focused on IT.
Starbucks created a coffee shop experience with the help of music to create an ambience. They wanted to create a "music ecosystem" allowing artists to easily have access to Starbucks consumers, and vice versa, allowing Starbucks to have access to Spotify's discography.
Apple & MasterCard
Apple is an American multinational technology company founded by Steve Jobs, Steve Wozniak and Ronald Wayne in 1976. Tim Cook has been the CEO of the company since 2011. Since then, he was able to double Apple's revenue and profits.
MasterCard is an American multinational financial services corporation. Michael Miebach is the CEO of the company and he is leading the company towards the digital .
When Apple launched the Apple Pay app, it completely revolutionised how people do transactions. In fact, Mastercard was the first company that allowed its customers to store their credit cards on Apple Pay.
Alexander Wang & H&M
Alexander Wang is an American fashion designer. The designer is a well-known person in the fashion industry since he worked as creative director for Balenciaga.
H&M is a Swedish (fast-fashion) multinational company. Helena Helmersson has been the CEO of H&M since 2020. She started working there in 1997 and since 2010 she has become also the head of sustainability .
These two companies do not have the same audience. That is why H&M traditionally partners with high-end fashion brands to launch branded items for a limited period.
In exchange, these high-level brands can present themselves to a new potential group of consumers.
Amazon & American Express
Amazon is an American eCommerce company founded by Jeff Bezos in 1997. Since 2021, Andy Jassy is the CEO of Amazon. He joined the multinational company at the very early stages of the company, in 1997, as a marketing manager.
American Express is a multinational company specialised in payment card services. It was founded in 1850. Stephen Squeri has been the CEO since 2018 and he has been the chairman of American Express since 2015.
Amazon wanted to improve the way small and medium businesses sell on Amazon. Hence, it decided to partner with American Express on a co-branded credit card.
Nike & Apple
Nike is an American multinational corporation that is involved in the design, manufacturing, development, and sales of footwear, apparel, equipment, accessories, and services.
Since 2020, John Donahoe is the CEO of Nike. He is also on the board of directors at The Bridgespan Group and the chairman of Paypal.
Apple is an American multinational technology company founded by Steve Jobs, Steve Wozniak and Ronald Wayne in 1976. Tim Cook has been the CEO of the company since 2011 and he was able to double Apple's revenue and profits.
Nike and Apple decided to partner because they wanted to bring music (from Apple) to Nike customers' workouts. This partnership has allowed Nike, thanks to Apple iPhone apps, to keep track and record workout data.
Burger King & McDonald's
Burger King is an American multinational chain of hamburger fast-food restaurants. Its CEO is Daniel S. Schwartz.
In 2005, he was hired by 3G. This is a Brazilian company that bought Burger King in 2010. He was first appointed as CFO. Four years later, he was elected CEO when Restaurant Brands International Inc. (RBI) was formed after the purchase of the Tim Hortons brand.
McDonald's is an American fast-food company. Today McDonald's is led by Chris Kempczinski who has been the CEO since 2019.
He started hir career in P&G, then he moved to Boston Consulting Group and PepsiCo among others, and finally joined the McDonald's global strategy team in 2015.
Yes. Two of the most famous fast-food competitors have partnered for an amazing cause.
In 2019, McDonald's was supporting charities for childhood cancer: for every Big Mac purchased, the company donated $2. Burger King, to support this cause, decided to launch "A Day Without a Whopper" to encourage people to buy the Big Mac.
Taco Bell & Doritos
Taco Bell is an American fast-food chain company. Since 2019, Mark King has been the CEO. He was working at Adidas as Executive Emeritus in 2018.
In his last four years of leadership at Adidas, the company became the fastest-growing sports brand in North America, it doubled its market share and regained the number 2 position in the U.S.
Doritos is an American brand of flavoured tortilla chips, an owned subsidiary of PepsiCo. PepsiCo, Inc is an American multinational food, snack and beverage business. It was formed in 1965 with the merger of the Pepsi-Cola Company and Frito-Lay, Inc.
These two complementary companies decided to sell a Taco Bell inside of a crunchy Doritos shell.
Kanye & Adidas
Adidas is a German multinational corporation that is involved in the design and manufacturing of shoes, clothing and accessories. Since 2016, Kasper Rørsted has been appointed as CEO.
During the early stages of his career, he worked with Oracle, Digital Equipment Corporation, and Compaq. From 2008 to 2016, he was the CEO of Henkel, a German chemical and consumer goods firm.
Kanye West is an American rapper, record producer and fashion designer. He has always shown his interest in fashion. In 2006 he began his career in the fashion world by launching his Pastelle Clothing line.
Kanye West, the famous rapper partnered with Adidas to develop high-end footwear named Yeezy. This partnership was fabulous, both Kanye's personal brand and Adidas gained in terms of popularity (and also in revenues).
Our business partners
CONNECTS is working together with its business partners. They use the platform so that they can host their events, extend their reach on a global scale and have their own communities. They are providing content, know-how, webinars and events to its members.
BeCommerce
BeCommerce is the Belgian non-profit organization that brings together and represents companies active in the Belgian digital marketplace.
Through compliance and security audits, the BeCommerce Trustmark ensures that consumers recognize safe online stores and that the online store is trusted by the consumer.
BeCommerce has been organizing workshops on e-commerce related topics for years in addition to the BeCommerce Awards and BeCommerce Summits. Due to the Covid-19 pandemic, they were forced to cancel most of those events.
Nevertheless, BeCommerce found a solution with the BeCommerce Webinars to give their community a chance to continue exchanging experiences with each other and to learn from each other.
The company is holding a series of webinars on CONNECTS. Join their events to know more.
BeCommerce has created the community "BeCommerce: Community of Webshops selling to Belgian Consumers" on CONNECTS.
Belgian Chambers
The Federation of Belgian Chambers of Commerce represents the accredited Chambers of Commerce in Belgium and the Belgian Chambers abroad.
It guarantees the quality and cohesion of the chamber network while focusing on international and sustainable entrepreneurship. René Branders is the President of the Federation of Belgian Chambers of Commerce. René has always been dealing with international affairs.
FACTORY 4.0
FACTORY 4.0 aims to bring together valuable people in the industry, interested in the digital transformation of their companies.
The FACTORY 4.0 initiative is supported by IFM ELECTRONIC, Bosch Rexroth, Phoenix Contact, KUKA and EPLAN.
It will develop for the first time in Romania an intensive workshop on digitization, robotization, cyber security, automation, employee training for Industry 4.0 and how companies can move from concept to concrete projects.
This company has created the Community "FACTORY 4.0 | digital skills & digital transformation" where they talk about Industry 4.0, digital skills and the digital economy.
finance&invest.brussels
They facilitate and complete the financing chain for your business for start-ups, scale-ups, and SMEs. They also help very small businesses, social enterprises, and cooperatives established in the Brussels-Capital Region.
Pierre Hermant has been the CEO of the company since 2018 and he has been also a lecturer in Management & Strategy at Saint Louis University in Bruxelles.
innoviris.brussels
As the regional institute for research and innovation, Innoviris' mission is to connect, stimulate and financially support citizens, companies, research institutes, and non-profit organisations in achieving progress.
Innoviris plays a pioneering role and provides the financial fuel to power the innovation engine in Brussels. Innovation is, after all, the engine of growth of the Brussels-Capital Region.
Where to find online business partners?
If you are part of any online platform, this could be an excellent way to find your business partner. A professional and reliable association is a good start.
CONNECTS is a good place to start looking for business partners. CONNECTS is a SaaS platform that allows you to find trustworthy business opportunities online.
Using online platforms is a great way to discover business partners that you might not have come across otherwise. Whether that be because of your location, the industry you operate in or whatever reason.
On our platform, you can find
partnerships
business communities
online leads
As it is one single platform, it will save you a lot of time and effort and can really boost your online business efforts.
It allows you to make or join a community in which you can talk about the importance of having a business partner. There you might also meet your business partner.
Join CONNECTS and discover a world of new opportunities you can trust. The platform is a Business and Chamber Directory.
You can try our free trial for new members.
Are you a member of a participating Chamber? Join our Business Development Platform for free.
Want to learn more about CONNECTS? We are on Google Maps ! For more information, don't hesitate to contact us or request a demo .
Recent posts
Brilliant Insights on Business Development Manager Salary
Brilliant Business and Networking Events in 2022
What is ESG? Ultimate Rules to Better Your Business (2022)
Find Your Program
Or browse by
Browse our programs
Share this page
5 great case studies in business management.
Success is a choice. Or rather, a good choice can lead to great success. If you want to understand how this is possible, just look at some of the great business management decisions of the last 20 years. From company name changes to product diversification, these smart choices have led to exceptional gains. Whether you're a business manager or thinking about earning a business degree (or both), the following case studies can add to your business knowledge and help you understand how successful businesses got that way.
Apple's Name Change
At first glance, Apple's 2008 name change may not seem like a big deal. After all, the company simply went from Apple Computer to Apple. But the choice to drop "Computer" from their name has helped Apple change its brand identity from a company that made desktops and laptops to a company that's a pioneer in interactive technology. Now, Apple is known for everything from the iPhone to its lucrative online music store, iTunes. The company's business model has followed suit. From 2007 to 2013, computers went from 42% of Apple's revenues to just 13%, even as overall profits grew. *
USA Today's Strategic Overhaul
As more and more people have logged onto the Internet, demand for traditional newspapers has plummeted. In fact, between 2010 and 2015, the amount of time the average American spent with a newspaper declined 31%, which was more than the decline seen in any other traditional media (conversely, time on the Internet increased 105% during the same time frame). † USA Today, however, saw the future in time to devise a plan. As other newspapers struggled to hold onto their traditional business model, USA Today quickly moved to pour resources into the company's website, strike new circulation deals, and share content across platforms to ensure wider exposure. As a result, the paper remains an important part of American media.
Southwest Airlines' Branding Initiative
In its early days, Southwest Airlines embraced a quirky, personable brand image that contrasted with the corporate stodginess of bigger airlines. But when the company grew into one of the nation's largest domestic carriers, it had to make a choice: either "join the club" and become more traditionally corporate in its image or find a way to maintain the company's personable feel despite its significantly increased size. Southwest chose the latter, putting into motion a branding initiative that relied heavily on social media to distribute branded messaging and, more importantly, to connect directly with passengers. The move has preserved Southwest's personality and personable feel. As of 2016, the airline possesses the industry's best buzz score. ‡
Coca-Cola's Diversification
You may be familiar with the story of New Coke. To recap, in the mid-1980s, Coca-Cola reformulated its flagship soft drink in an attempt to better compete with Pepsi. The new drink, named New Coke, failed miserably. But Coca-Cola saved its business by rereleasing the original formulation of Coke under the name Coca-Cola Classic. That, in and of itself, is an excellent case study in business management. However, the more contemporary story is how Coca-Cola has changed its business plan so that no one drink—not even Coke—can heavily influence the company's success and failure. After years of diversification and acquisition, Coca-Cola currently offers more than 500 brands ranging from soft drinks to fruit juices to water. Additionally, it sells its products in over 200 nations.
Nokia's Market Shift
Not so long ago, Nokia was one of the leading makers of cell phones. But technological innovations like the iPhone left Nokia struggling to compete. The solution? Get out of the business of cell phones. In a bold move, Nokia sold its cell phone division to Microsoft and shifted its focus to its other technological endeavors. This helped stabilize the company and prevent greater losses. In an interesting twist, Microsoft recently announced that it's selling the cell phone business it acquired from Nokia to Foxconn Technology. Foxconn has, in turn, struck a deal with Nokia to use the Nokia name on future cell phones. § Nokia will earn revenue by licensing its name to a product the company was smart enough to stop making.
How Can You Learn More About Successful Businesses?
Case studies are a great place to start when learning about the ways businesses build success. However, if you're interested in a career in business management, you may want to consider earning a business degree, specifically a bachelor's in business administration. A BS in Business Administration can give you the foundation of knowledge you need to succeed in business.
Thanks to online learning, you don't even have to give up your current job to earn your business administration degree. Through an online bachelor's in business administration program, you can learn from home on a flexible schedule that makes it possible for you to work full time while earning your degree. At Walden University, you can earn your BS in Business Administration in one of two learning formats. Choose from the traditional course-based learning format or the newer competency-based format. With competency-based learning there are no set weekly deadlines and you demonstrate mastery of specific competencies to earn credit. Regardless of which format you choose, with an online Bachelor of Science in Business Administration , you can gain the skills you need to one day make the kinds of great decisions that end up in a case study.
Walden University is an accredited institution offering an online BS in Business Administration degree program . Expand your career options and earn your degree in a convenient, flexible format that fits your busy life.
*C. Fairchild, The Worst (and Best) Company Name Changes, Fortune, on the Internet at www.fortune.com/2013/12/06/the-worst-and-best-company-name-changes .
†M. Ingram, Print Readership Is Still Plummeting, and Paywalls Aren't Really Helping, Fortune, on the Internet at www.fortune.com/2015/06/01/print-readership-paywalls .
‡Statista, Leading Airlines in the United States in 2016, by Buzz Score, on the Internet at www.statista.com/statistics/507556/airlines-buzz-score-usa .
§A. Kharpal, Nokia Phones Are Back After Microsoft Sells Mobile Assets for $350M to Foxconn, HMD, CNBC, on the Internet at www.cnbc.com/2016/05/18/nokia-phones-are-back-after-microsoft-sells-mobile-assets-for-350-million-to-foxconn-hmd.html .
Walden University is accredited by The Higher Learning Commission, www.hlcommission.org .
Whether looking for information on programs, admissions, or financial aid, we're here to help.
Fill out the form and we will contact you to provide information about furthering your education.
Please use our International Form if you live outside of the U.S.
Current 01 Contact Information
02 Academic Interests
How Neuromarketing Is Being Used in Business Management
Ten Interesting Criminal Justice Research Topics
Nurse Executive
Supply Chain Resource Cooperative
Industry Engagement
Student Engagement
Thought Leaders
SCM Resources
Full Site Navigation
History of the SCRC
SCRC Events
Diversity, Equity and Inclusion
Current Partners
Partner Successes
Practicum Experience
Client Project Showcase
Undergraduate Opportunities
Graduate Research Assistantship
Graduate Opportunities
Student Profiles
Alumni Profiles
Executive Advisors
SCRC Director's Blog
SCM Article Library
Coronavirus and Supply Chain Management
Ethical Apparel Index
Poole Thought Leadership
Customer Relationship Management
Forecasting
Global Distribution
Healthcare Supply Management
Inventory Management
Procurement
Sales and Operations Planning
Supply Market Intelligence
Sustainability
Transportation Planning
Case Studies: Developing Collaborative Supplier Partnerships
Case studies.
Dell Computers Eric Scott Limited Volkswagen Brazil
h2. Dell Computers ( 27 )
Early on Dell Computers recognized the benefits of collaborative supply chain relationships and adopted the practice while developing its "Dell Direct Model" in 1995. This innovative model of efficiency included something the computer industry had never experienced: a high velocity, low cost distribution system with direct customer relationships and build–to–order manufacturing. By instituting collaborative supplier relationships, Dell Computers was able to achieve significant cost savings and maintain a competitive advantage over competitors for several years.
To accomplish this, Dell first pared down its supplier companies from 204 to 47. Then, in order to operate on a just–in–time ( JIT ) inventory basis, these suppliers warehoused their components only 15 minutes from the Dell factory. This JIT inventory system decreased inventory costs and led to a 6% profit advantage in components which was passed along to consumers, while reducing inventory from 30 to 13 days- well ahead of the industry average at the time of 75 to 100 days. Other advantages of Dell's JIT system included easier customization of computers to customers' exact specifications, lessened likelihood of obsolete raw materials, ability to adjust production levels to meet demand, and a finished product ready for shipment just 36 hours after an order was placed.
After a computer was assembled, it was sent to one of Dell's many contracted shippers. In yet another move to decrease inventory, lower costs, and increase efficiency, Dell had these shippers house the monitors for their computer systems. By email, Dell would notify the appropriate shipper that a system was ready and at the same time the shipper would schedule the monitor for concurrent delivery to the customer. This resulted in a savings of $30 in freight costs per monitor, resulting in another way that Dell could pass on savings to consumers.
Integrated supplier and distributor networks were instrumental in the success of Dell Computers. By using a JIT inventory system, Dell's inventory turnover time was reduced by 57% and production space expanded due to the decreased storage area needed for inventory. Without these relationships, Dell would not have been able to support a 50+% growth rate for 3 consecutive years that lead to $12 billion in annual sales by 1997.
h2. Eric Scott Limited ( 28 )
As a small leather-goods manufacturer, Eric Scott Limited believes in improving supply chain operations through collaboration with suppliers and customers. By switching from a home-grown IT system to Made2Manage Systems' VIP enterprise portal solution in 1999, Eric Scott Limited has been able to enhance communications with its partners both up- and down stream. Implementation of the system required overcoming suppliers' issues before the advantages could be reaped.
One major concern of Eric Scott Limited was the protection of their customers' data and information. To ensure customer privacy, the two companies worked out a sort of "hybrid hosting" where the collaboration servers are hosted by Made2Manage and the customer data is kept behind Scott's firewall. This managed gateway approach allows for a relatively high degree of collaboration between the two businesses.
An advantage of the Made2Manage system was the ability it offered Scott to communicate through electric data interchange ( EDI ) with customers and suppliers. Orders come in by EDI where the Made2Manage system schedules them for manufacture and shipment and then sends notification to the customer. Also, this real time data is available on the portal where customers can access the site at any time to check on the status of their orders and pay their invoices on line.
Another benefit of the VIP software is that the system portal provides a collaborative forum for the suppliers. This allows suppliers to check on inventory status with the company and have pre-set reorder points for shipments. The portal also permits customers to exchange virtual design documents and store them, thereby reducing prototypes and the entire timeline from the product's conception to its delivery.
Collaborative relationships managed through Made2Manage Systems' software and technology allowed a small company like Eric Scott Limited to add big value in dealings with both suppliers and customers. As Scott expanded into new markets, VIP enterprise portal solutions offered them opportunities to provide additional services around product distribution. From managed gateways and forums for reordering and design development to EDI capabilities that schedule manufacture and shipment of orders, send customer notifications, provide 24 – hour online order checking and invoice payment options, Eric Scott Limited's adoption of partnership collaboration techniques and use of technology have ensured benefits for all involved.
h2. Volkswagen Brazil ( 29 )
In 1997, Volkswagen (VW) implemented the modular consortium concept of supply chain management at its new assembly complex in their Brazilian plant. In order to for this concept to be successful, VW first had to drastically reduce its number of suppliers from 400 to only 8. Then, these 8 suppliers were invited to locate their bases of operations at the VW Brazil plant where they were provided with their own offices and staffs. In addition, VW asked them to each invest an additional $50 million in their respective modules. For agreeing to this investment and sharing of risk, the partners were guaranteed long-term contracts from 5 to 15 years.
At the facility, seven modules are sequentially integrated with each partner occupying a section of the plant and taking full responsibility for the quality control and mounting of complete assemblies. VW approves the final vehicle and the partners only receive payment on this completely finished product, and not on the individual parts as is the normal industry custom. By basically outsourcing the assembly operation, VW not only reduces its assembly labor costs, but is able to focus on logistics, engineering, quality assurance, and customer service.
This type of partnership has presented unique challenges for VW and the supplier partners to overcome. A plan of daily meetings, constant communication of all the partners, and the integration of 52 information systems providing immediate data access is used to coordinate their many activities. In order to prevent conflicts between the different staffs, wages and benefits are the same and all employees wear identical uniforms featuring a VW logo and their firm's logo. Finally, a master craftsperson that takes personal responsibility for the vehicles performs final tests and conduct a pre-delivery functional audit to ensure quality standards and maintain conformity within the production process.
Although implementing the modular consortium has produced many challenges, the benefits are noteworthy. By introducing the modular concept, VW's overall costs are down 15 – 25% and flexibility has increased due to the small number of suppliers. Also, individual customization of orders is made quicker through increased communication and easier decision making. Most importantly, gain sharing rewards of reductions in product defects and order fulfillment times, and improvements in on-time delivery and product performance have been seen throughout the plant. The success of this venture was made possible through planning, communication, and hard work to ensure quality standards – now VW and its supplier partners are reaping rewards through increased revenues.
Sign up for The SCM Professional Newsletter
Comments This field is for validation purposes and should be left unchanged.
SCM Topics ,
Supplier Partnerships
https://scm.ncsu.edu/scm-articles/article/case-studies-developing-collaborative-supplier-partnerships" id="news_share_icons_email" data-ua-cat="News Share Buttons" data-ua-action="Email" data-ua-label="https://scm.ncsu.edu/scm-articles/article/case-studies-developing-collaborative-supplier-partnerships">
Cvent ranked #13 on G2's Best Software Awards! Experience our platform
5 Qualities of a Successful Partnership
The success of many businesses comes down to their partnerships and relationship s. But what makes a good partner and a successful partnership? These are the key questions you should ask yourself each time you are evaluating partnerships for your business to ensure growth and productivity. Over the years, muv has developed a framework to guide our thinking when pursuing the right partnerships and avoiding bad ones. Here are five characteristics you should seek in a successful partnership:
Open Communication
Open communication is the backbone of any effective partnership. Each party depends on the other to keep informed; this can be achieved by offering regular status reports and/or scheduling a regular touch base. It is better to overcommunicate and be transparent than to keep one another in the dark and surprised or confused if an issue arises. It is also important to take your commitments seriously if you have promised something by a certain day and time, then you must meet that deadline. Transparency and reliability build trust and credibility which further fosters communication between partners.
Accessibility
Signing a deal is only the beginning, implementation is when the heavy lifting starts.  Access to the right team members is the difference between a partnership that yields results and one that is just on paper.  Ask your partner to help you understand which people or departments are involved in implementing your new partnership.  Sit with those people, understand their pain, help them resolve their issues.  Understanding how a new partnership affects everyone in the organization is critical to adoption and the overall success of the agreement for both sides.   So make sure you discuss accessibility to the people that actually do the work, they are the ones holding all the gold. 
Flexibility
It is important to keep your overall goal front and center, but it is also good to acknowledge the likelihood of everything going as planned is unlikely. Being prepared and flexible is the key to overcoming curveballs in partnerships. Make sure both parties discuss what could go wrong and how to handle an unexpected situation. Once these have been addressed your teams should develop contingency plans, so you are prepared while also remembering it is okay to pivot strategies when needed to reach a mutually successful outcome.
Mutual Benefit
In a mutually beneficial partnership, each partner takes an active interest in the other, while working together to develop shared success. A balanced commitment and investment from each party ensure the partnership will drive impact, innovation, and longevity in overall returns. Know that if both parties commit to this, you're giving each other a competitive edge. In the end, a mutually beneficial partnership can truly add up to more than the sum of its parts if each party stays focused on the end goal.
Measurable Results
Partnerships can create great outcomes but require commitment and resources. Measuring the value of these relationships helps assess the success of the partnership and should be included in every agreement. As an example, consider the following metrics when evaluation:
Financial KPIs can be used to determine the monetary value of the partnership such as leads generated, active deals, or completed sales.
Strategic KPIs can be less tangible but are still important when determining partnership impacts such as awareness, engagement, customer satisfaction, etc.
In all partnerships, data should be a critical component of what's agreed upon to help measure what matters.  Don't overcomplicate these, as you can build on them throughout the partnership.
In conclusion, every partnership is unique, but all partnerships should include the above qualities to ensure mutual success. Remember both parties should be communicative, accessible, flexible, provide mutual, and have measurable results. These qualities are crucial in optimizing your partnership agreements.
Build virtual partnerships with your clients, prospects, and members with the Cvent virtual event platform .
Cvent Guest
More reading, boston marriott copley place, where boston's greatest moments become yours, enjoy the vip treatment at the chicago southland's holiday inn chicago matteson conference center, save a trip 3d event venues at your fingertips.
Strategies for Successful Partnerships to Enhance Workplace Health Programs
Available for Download pdf icon [PDF – 158 KB]
Partnerships between an employer and community partners can enhance a workplace health program and help to improve the health and well-being of employees, families, and the community at large. Consider the following for an effective partnership:
Review the websites and social media profiles of potential partner organizations to determine their employee wellness interests and goals.
Identify what each partner may offer your program, and what your organization has to offer them.
Communicate the benefits of a partnership. Focus on what a potential partner values and how it matches your organization's values.
Discuss what motivates the potential partner in terms of employee wellness.
Present multiple opportunities for collaboration. Some organizations may want to start small. Others may be willing to get more involved from the beginning.
To help improve employee health and wellness and to reduce health care costs, ScanSource, Inc., a global provider of technology products and solutions based in Greenville, South Carolina, partnered with the Greenville Hospital System. ScanSource wanted to lower the cost of prescription medications but ran into challenges. Instead of giving up, ScanSource and Greenville Hospital System identified other ways, listed below, to lower costs and improve employee well-being and productivity.
Greenville Hospital System began delivering the prescriptions to employees at ScanSource. Although the cost of medications did not change, employees did not have to take time off from work to pick up their medications.
ScanSource reduced its laboratory testing costs by allowing Greenville Hospital System nurses to draw blood at an on-site clinic and send it to the hospital for analysis. This benefit also saved employees time—particularly those with conditions like diabetes that require frequent lab work.
Work together to establish clear expectations about roles and responsibilities, communication practices, and decision-making processes.
Identify and agree on milestones and measures for participation in the offerings—whether a benefit or service—and for the partnership.
Define how progress and outcome measures will be collected (e.g., data source and frequency).
Clarify roles and responsibilities for documenting progress and outcomes.
Take time to learn about each other's language and organizational culture as well as experience with workplace wellness programs.
Identify each other's strengths and capacities. Figure out how to work together to build on these.
If unable to address a problem all at once, brainstorm smaller steps that you can take to improve the health and well-being of your workforce.
Continue to identify connections, areas of interest, and future goals to pursue together.
Start small. Begin with one or two partnerships to give you time to nurture those relationships, troubleshoot challenges, and process lessons learned for future relationships.
The CDC Workplace Health Resource Center (WHRC) is a one-stop shop for organizations to find credible tools, guides, case studies, and other resources to design, develop, implement, evaluate, and sustain workplace health promotion programs. Visit https://www.cdc.gov/WHRC to find more case studies of workplace health programs in the field.
Centers for Disease Control and Prevention. The Value of Community Partnerships, Brief 3 . Atlanta, GA: US Dept Health and Human Services; 2018. https://www.cdc.gov/workplacehealthpromotion/tools-resources/pdfs/issue-brief-no-3-community-partnerships-03062013.pdf pdf icon [PDF – 588 KB] . Accessed July 31, 2018.
Pronk NP, Baase C, Noyce J, Stevens DE. Corporate America and community health: exploring the business case for investment. J Occup Environ Med . 2015;57:493–500.
To receive email updates about Workplace Health Promotion, enter your email address:
Exit Notification / Disclaimer Policy
The Centers for Disease Control and Prevention (CDC) cannot attest to the accuracy of a non-federal website.
Linking to a non-federal website does not constitute an endorsement by CDC or any of its employees of the sponsors or the information and products presented on the website.
You will be subject to the destination website's privacy policy when you follow the link.
CDC is not responsible for Section 508 compliance (accessibility) on other federal or private website.
CDC.gov Privacy Settings
We take your privacy seriously. You can review and change the way we collect information below.
These cookies allow us to count visits and traffic sources so we can measure and improve the performance of our site. They help us to know which pages are the most and least popular and see how visitors move around the site. All information these cookies collect is aggregated and therefore anonymous. If you do not allow these cookies we will not know when you have visited our site, and will not be able to monitor its performance.
Cookies used to make website functionality more relevant to you. These cookies perform functions like remembering presentation options or choices and, in some cases, delivery of web content that based on self-identified area of interests.
Cookies used to track the effectiveness of CDC public health campaigns through clickthrough data.
Cookies used to enable you to share pages and content that you find interesting on CDC.gov through third party social networking and other websites. These cookies may also be used for advertising purposes by these third parties.
Thank you for taking the time to confirm your preferences. If you need to go back and make any changes, you can always do so by going to our Privacy Policy page.
Case Study : Partnership is business
Added on - 2021-01-03
Trusted by 2+ million users, 1000+ happy students everyday
Showing pages 1 to 4 of 11 pages
Found this document preview useful?
You are reading a preview Upload your documents to download or Become a Desklib member to get accesss
Single Unlock
Q&A Library Access
Chat support
Document Unlocks
Answer Unlocks
Students who viewed this
Subjects Pages Homework Help
More From Forbes
5 case studies in successful succession planning.
Share to Facebook
Share to Twitter
Share to Linkedin
Case study: the PLC
The investors and board of a PLC assume a high level of foresight by its executive team.
"We need to have succession plans that are for the next 12 or 24 months or an even longer time frame than that," says Sarah Totham, Director of Talent and Organisational Development, Legal & General.
Sarah Totham
The FTSE 100 financial services company is organised into seven divisions, such as investment management, insurance and mature savings. Each one is headed by a divisional CEO reporting into the group CEO Nigel Wilson.
One of the key challenges in such organisations is moving talent between divisions. But, of course, it is also an opportunity.
"We have moved people around a lot. The internal appointments of divisional CEOs have all moved from one part of the business to head up a different business," says Totham.
"Next level down, we work with the divisional CEOs on the development plans for their teams so encouraging moves across the group because these CEOs tend to work within their verticals."
Key advice: "Make sure you have a successor and are dispensable in your role. It's a sign of strong leadership that you have nurtured a successor and gives you the chance to move on. "
Case study: the global consulting partnership
At McKinsey & Company, over 600 senior partners elect its global managing partner every three years. Incumbents resubmit themselves for re-election at the end of three years.
Dominic Barton
"You've got to make sure there is a group of candidates from which to select every three years. That is done by giving partners leadership opportunities where they can be tested ," says McKinsey's Dominic Barton , Managing Partner Emeritus.
Barton, himself, was first elected global managing partner in 2009 and went on to be re-elected two more times.
He was running the Korean office of McKinsey when his name first appeared on the list of candidates in 2003. Ian Davis, the then successful candidate, arranged for Barton to take on the role of chairing Asia from 2004, standing him in prime position five years later.
"The successful global managing partner uses the ballot to identify potential future candidates and gives them leadership opportunities."
Planning by the global managing director for this succession is crucial.
"If a bunch of people leave after the vote, it is not a good sign," concludes Barton.
Key advice: "If you go around saying you want to be a leader, it puts people off. Spend time talking to people who have been leaders in the past. Find out how they have developed at inflexion points such as in a crisis or building business from scratch."
Case study: the specialist resourcing company
Huntswood supplies its client, the financial services sector, with freelance contractors to handle a series of customer-focused services such as complaints handling.
Sara Robinson
"Vetting of such contractors is absolutely key because of the nature of our clients' business. So all of our contractors are known to us," says Sara Robinson, Huntswood's Chief of Staff.
"We've even seen contractors develop. We have one contractor with us today who started at 16 and is now, at 26, a manager."
It is not just Huntswood that gets to know the contractors.
"Some of the contractors have worked with a client for so long it becomes a risk if they move on," adds Robinson.
Succession planning for Huntswood is of necessity focused not just on its 226 employees but also its 4,000 contractors.
It works with its financial services clients often suggesting that it move the contractor on to its at-risk register.
"We encourage the client to take on a full-time employer and the contractor to develop other skills."
Key advice: "HR 'did' succession planning to the business in the past - that is why it gets shelved. But now HR gets it started, helps train colleagues and then they take over."
Case study: non-executives on PLC boards
"If a CFO wants to succeed a CEO, you would look at all sorts of opportunities to develop that person," says Milena Djurdjevic.
"But you cannot do that for non-executives because there's not much potential for personal development on a board."
Milena Djurdjevic
A couple of exceptions come to mind, says the founder of Calibro which advises chairs, senior independent directors and nomination committees on board succession planning and composition.
"You would not take someone on to be a chair of a board without having been a chair themselves. But they could have chaired the remuneration or audit committees."
The strength of a board and the importance of changing the composition becomes even more important as businesses face rapid changes in markets.
Djurdjevic works with her clients to hire people with broadly-based skills so that even if a business' strategy changes, its non-executives should have the skills to deal with it.
"Non-executives that cannot contribute to strategy after change have limited value."
Key advice: "Have someone on the board with insight in the direction the business is going. A non-exec can help executive teams to deliver the strategy."
Case study: the scaleup
Most startups don't really think about succession planning.
"The assumption is that the founder/CEO will not be leaving until the company goes bust or gets acquired," says Eamonn Carey , MD of Techstars London, the accelerator. "But that's not always the case."
Eamonn Carey
Take the example of Denver-based SendGrid , founded in 2009 and a Techstars alumni, to deliver, track and scale email messages. Customers include Uber, Spotify and Airbnb.
Isaac Saldana, its cofounder and founding CEO, stepped aside in 2011 to focus on driving product innovation as the then-startup numbered 20 employees and several thousand customers.
In Saldana's place came CEO Jim Franklin, formerly of Oracle, "to focus on managing growth and scaling the business," as he wrote in a blog post at the time.
Three years later, the then scaleup boasted 250 employees and 175,000 customers. It was Franklin's turn to hand on the CEO's role to Sameer Dholakia , a Group VP and GM at Citrix, who subsequently took the company public in 2017 and announced an agreement for SendGrid to be acquired by Twilio in 2018.
Key advice: "Starting, scaling and public company, each of these stages is very different. While there are some CEOs that can manage all of them - there are also a lot who understand that they occasionally need to swap out with someone who ' s got a handle on how to run that next stage."
This is the second in a two-part series on succession planning. Read seven steps to successful succession planning here .
Editorial Standards
Reprints & Permissions
Rebranding Case Study: 17 Success Stories of Brands That Changed for the Better and You Can Too in 2023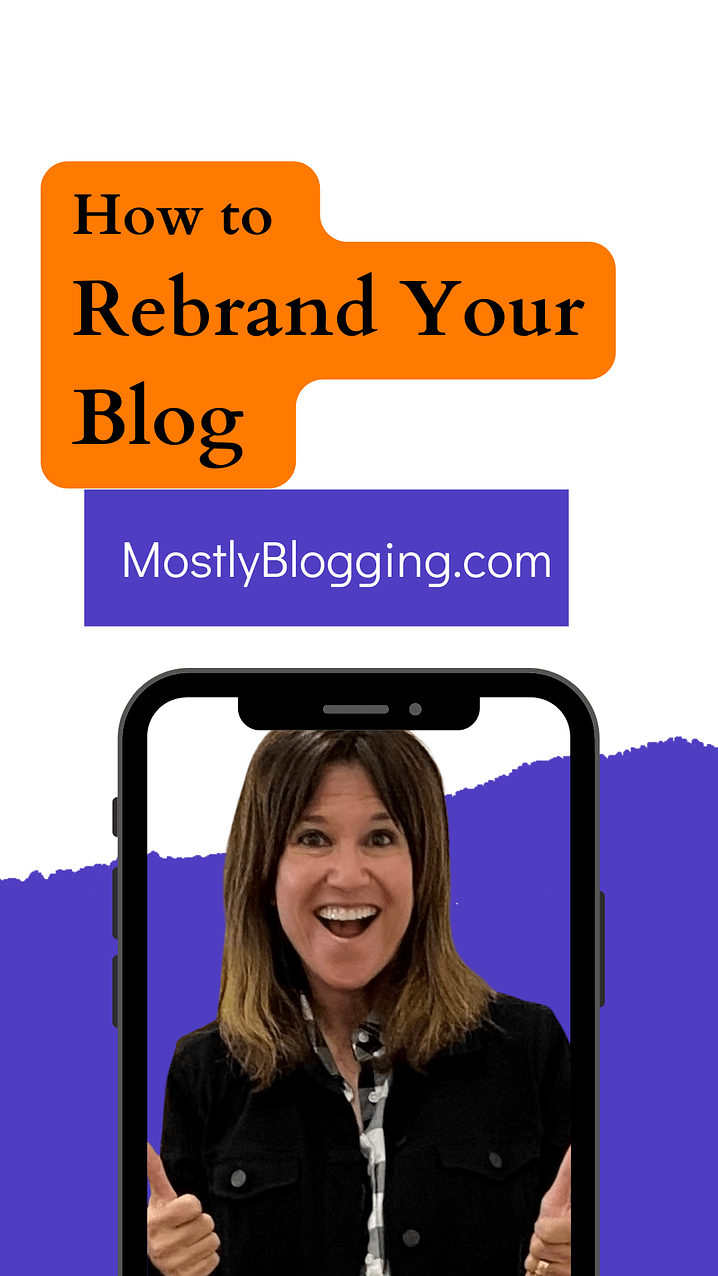 Are you looking for a rebranding case study to follow?
During the last two years, companies were forced to rebrand in order to stay in business.
For instance, store owners that lost foot traffic switched to printing masks which were sorely in need.
You will find more than one creative rebranding case study success story here.
By the time you're done reading this rebranding case study guide, you'll be able to replicate the success stories. You'll also be able to avoid the disappointments that this article also shares.
This post presents these success stories in hopes you can find at least one rebranding case study you can use as your action plan to follow.
I asked the experts at HARO (Help a Reporter Out) to provide rebranding case study examples in the form of success stories of businesses that made a change toward a more successful path.
This is what I asked the HARO experts:
"I am writing a post about companies that successfully rebranded. Please send three examples of rebranding success stories. What was the company like before the rebrand? What was the company like after the rebrand?"
Perhaps you'll be inspired by these rebranding case study examples to make your own pivot that will lead toward greater business success.
By reading this guide, you can find a rebranding case study you can follow to boost your business's success.
This post about how to conduct a rebranding case study will show you if it's even worth your time to rebrand.
Which companies got it right? Let's start looking at an example of a rebranding case study you can tweak for your business.
What Does "Rebranding" Mean?
When a company rebrands, they intend to change the firm's image.
Many brands change by becoming disruptors. In other words, they disrupt their industries. When they change, in order to keep up with the disruptor, the whole industry has to change.
For instance, their new way of operating might make the old way obsolete for everyone in their niche.
When they invent a product that makes their competitors' products seem outdated, this is called a disruptive product.
This post shares 17 rebrands that resulted in greater success for the companies.
Read on to discover these companies' success stories.
Rebranding Case Study: 17 Changes That Worked
Which rebranding case study is the most ingenious? Which will you use as an action plan?
Examples of a Successful Rebranding Case Study
What was the company like before the rebrand? What was the company like after the rebrand?
Rebranding Case Study #1: ANS
Ans: Rebranding is a thoughtful process of changing the brand image of the entire organization. It is also a strategic technique or a way to give a new brand name, logo, values, mission change in the design and overall look and feet for the established brand.
There are countless numbers of traditional as well as modern businesses who, at some point, feel unsatisfied when they release some different product and for which they stand differently. The rebranding process starts in the picture, and rebranding is very good and necessary today, especially in the modern business where there is a lot of competition among the different brands.
Rebranding your company or your product is a strategic decision used to upgrade the company's image and occupy the space in the minds of the people when they are rebranding to make the lifestyle better.
For example, people do not value the BMW automobiles for their features, color or design features. These elements change every year as per the new trend. So, people value the company name and its logo more than the cars. This is what we can call rebranding.
Lyle Florez, http://easypeoplesearch.com/
Ans: Rebranding can range from the feel and look of a company to the entire structure of the company's identity. Good rebranding done at the right time can provide the business with many opportunities.
Rebranding Case Study #2 : Microsoft
Microsoft's search engine was formerly known as Bing, but in 2020 Microsoft renamed it from Bing to Microsoft Bing. This name rebranding states it clearly that the search engine belongs to the Microsoft team. Also, the logo was adjusted to fit Microsoft's corporate design.
It is clear that rebranding does not usually require a complete change of the external features.
Rebranding Case Study #3: Merck
In 2015, Merck's chemical and pharmaceutical company decided to rebrand their identity from a classic chemical and pharmaceutical company to a global science and technology group. To achieve this, Merck removed outdated elements and replaced them with newer eye-catching ones to further represent their brand name.
Rebranding Case Study #4: McDonalds "Supersize Me"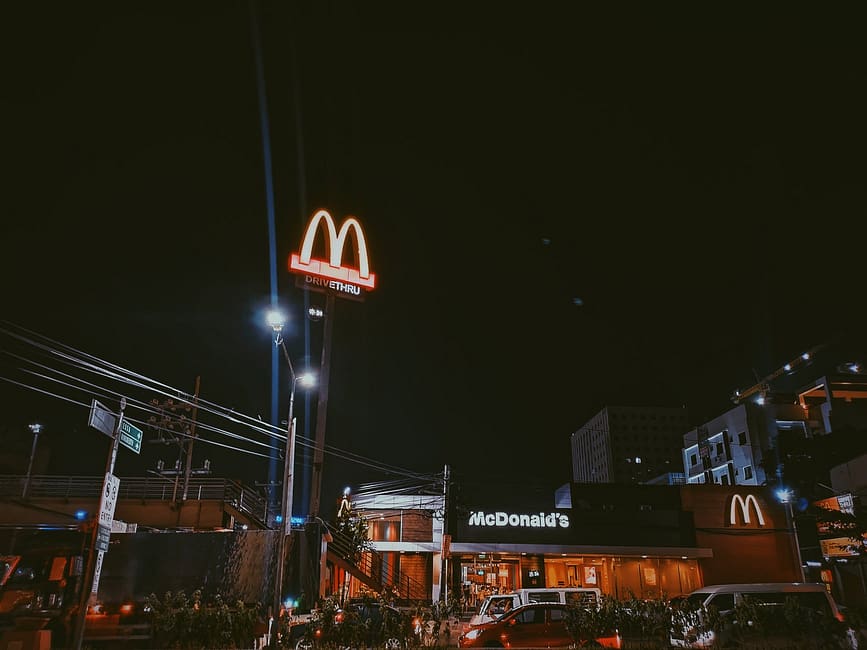 McDonald's, a leading company in the fast-food industry, did not have a good image. The company was widely seen as a lowbrow and unhealthy food option for lunch.
In 2004, McDonald released the popular documentary known as "Supersize Me," and this played a great role in further proving why fast food was not good for people's health. But in 2006, McDonald reviewed their menu and started providing healthier options that could easily appeal to people, and this gave them a new image.
Jason CordesPosition, https://cocoloan.co.uk
Rebranding Case Study #5: Pepsi
Pepsi rebranded as "Pepsi Zero" in order to attract a more youthful audience.
When Pepsi announced their new Pepsi Zero line, they knew that they needed to target a younger audience. They created a completely new logo and packaging that was designed to look more like something you would see on social media or in a trendy bar. The goal was to create an image that was fun and youthful, while still being credible and respectable. After the rebranding, Pepsi saw a significant increase in sales among young adults.
Rebranding Case Study #6: Dell
Dell rebranded as "Dell Inspirion" to appeal to a more tech-savvy customer base.
Dell was a company that had been around for years, but its brand wasn't very well-known or respected. They decided to rebrand and try to appeal to a more tech-savvy customer base. After the rebrand, Dell's sales increased significantly and its image shifted from being a traditional computer company to one that was more in touch with the latest technological trends.
Rebranding Case Study #7: McDonalds McCafé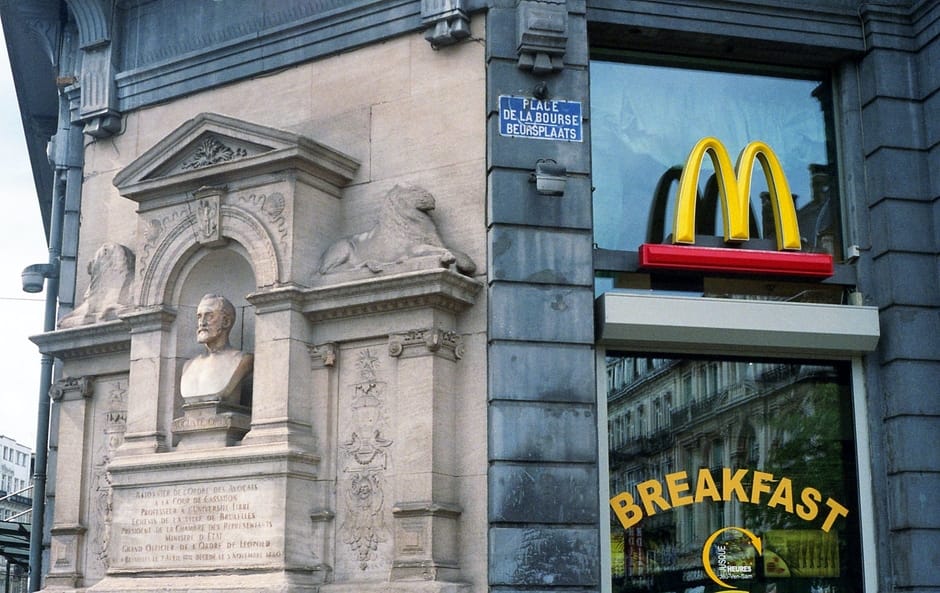 McDonald's rebranded its McCafé coffee shops as "McDonald's Coffee" to attract a more upscale clientele.
Prior to the rebrand, McDonald's McCafé coffee shops were generally known for their lower quality coffee and lackluster customer service. After the rebrand, McDonald's Coffee locations became more upscale, with a focus on providing high-quality coffee and attentive customer service. The results of the rebrand were positive; sales increased by 7% and Average Ticket Price (ATP) increased by 5%.
Asako Ito, Divine Lashes
Rebranding Case Study #8: Dunkin' Donuts
Dunkin' Donuts has changed its name and officially became Dunkin' earlier this year. While this brand is identical to donuts, it no longer needs the word "donuts" to leave a mark on the customers.
This company is the best example of successful rebranding as it streamlines the experience for the customers while staying true to its heritage. Such rebranding executes from inside the store to the outside world, including store remodels, logo redesign, different brand messaging on the marketing channels, etc.
Rebranding Case Study #9 Dominos
This brand was at a loss in 2009 when it held only a 9% share of the entire pizza restaurant market. But this company transformed everything with a successful rebranding as it started focusing on fixing what customers didn't like about its products. Therefore, as a result, by 2016, the company held a 15% share of the market and had become the higher customer fidelity among the pizza chains.
Stella Cooper, PaydayLoansUK
Rebranding Case Study? More like a new birth!
It is true that a brand's success does not depend solely on its products or services. How the audience perceives the brand also plays a major role.
Here are a few brands that rebranded successfully:
Regarding Dominos, our expert added:
Domino's: What comes to mind with this name? Most people would say Pizza and rightly so. But the brand was turning in huge losses towards 2010-11 and was almost on the verge of shutting down. But the strategy to rebrand and focus on customer feedback is what made them stand where they are today.
Rebranding Case Study #10: Harley-Davidson
Harley-Davidson: Once on the edge of bankruptcy, Harley-Davidson and its rebranding should be taught in B-Schools. Tough decisions of weeding out the unimpactful individuals from the management and not compromising on the high quality are what made Harley-Davidson's rebranding a success.
Rebranding Case Study #11: Target
Target: There was a time when Target used to be another one of those discount supermarket chains that could not be distinguished from its counterparts. Until one day when they decided to join hands with renowned designers and launch their line of apparel which is how they successfully rebranded themselves.
Eliana Levine, https://findpeopleeasy.com
I have seen various rebranded success stories in the past few years. I would share my best three here.
Here is my take on your query.
Before explaining, the three rebrand success stories include Dunkin', Tupperware, and Domino's.
Regarding Dunkin' Donuts, our expert added,
In the early days of 2022, Dunkin' Donuts officially became "Dunkin'." Customers have become familiar with the brand even without using donuts in it, thanks to their tagline, "America runs on Dunkin". The rebranding includes logo redesign, packaging design, store models, and marketing communication. It is a rebranding success.
Rebranding Case Study #12: Tupperware
Next, we have Tupperware, the brand best known for durable household products. While becoming less relevant due to cheaper alternatives and better competitor branding, Tupperware hits back after a proper rebranding ( tagline: Confidence Becomes You) and price optimization approach. The rebrand was a success, and we see a major part of the USA and Indian population using Tupperware for their households.
Editor's Note: Regarding Domino's, our expert added,
"Finally, we have Domino's. It was a literal loss and failure in 2009, having 9% of the market share. The company altered this with rebranding. They focused on what customers disliked. As a result, they received a 15% market share and held the highest customer loyalty among pizza chains." Radhika Gupta, https://365solutions.com/
A CHANGE OF NAME GOT THEM AFLOAT!
Here is a list of three distinct companies that rebranded down to a change of name and now they have established their new brand successfully.
Rebranding Case Study #13: Instagram
Burbn is a social media app made by founders Kevin Systron and Mike Kreiger; the media app did not receive a favorable welcome on the social media market because of its many undesirable features.
Until October 6th, 2010 when they reintroduced themselves to the market as Instagram, with new and better features, they have been able to stay relevant as one of the highest-grossing and most used social media apps.
Related Reading: Advantages and Disadvantages of Instagram
Rebranding Case Study #14: PayPal
Confinity was doomed to a downward plunge in the financial market as its financial exchange app did not receive much acceptance.
Merging with Elon Musk's X.com granted them an opportunity for a name change and a rebrand becoming the very successful PayPal that we know today.
Rebranding Case Study #15: Google
It was earlier called Backrub, a search engine for the early 1990s but it was way less of a success because the pun of the name did not sit well with the crowd of that time. So in other to gain a place and social acceptance, the name was changed to Google in 1997 and it has remained relevant and successful as a rebranded company to date.
Ellie Walters, http://findpeoplefaster.com/
Rebranding Case Study #16: MeWe
MeWe, the social media platform, was formed in 2012 and underperformed as a contender in the social media space.
In 2016, MeWe rebranded as a Facebook competitor. Also known as a Facebook clone, MeWe was virtually like Facebook in every way except one. Unlike Facebook, MeWe guaranteed your privacy would be protected and your data would be safe.
MeWe experienced stratospheric success as a result and today offers social media users a Facebook alternative.
More information about MeWe can be found in these MeWe reviews .
Rebranding Case Study #17: Burger King
Did you know Burger King rebranded by changing its packaging?
In 2022, Burger King changed its branding by adopting a flat logo.
According to a source , the fast-food giant wanted a more nostalgic brand with colors that consumers associate with food.
A Rebranding Case Study That Didn't Work
New kids on the block, nkotb.
New Kids on the Block was a boy band that was extremely successful in the late 1980's and early 1990's. They sold more than 70 million records worldwide.
After experiencing unprecedented success, the group rebranded as NKOTB, an acronym for New Kids on the Block.
They immediately lost popularity. Despite trying to regain their success and go back to being known as "New Kids on the Block," the group could never revive their superstardom.
Although New Kids on the Block is not a company, you get the idea that not all brands who try to change their images do so successfully.
Wrapping Up: Rebranding Case Study
In closing, this article presented 17 examples of a rebranding case study that worked for different brands.
Now that you've read them, you can also cut through the noise and stand out in your niche.
Did you notice that these companies all emerged as authorities in their industries after they rebranded?
Please share so entrepreneurs can follow a rebranding case study found here and become a success like these business owners.
I look forward to your views in the comments section. Did you find any rebranding case studies inspirational? Do you think you can follow a company's example that made a successful pivot?

Janice Wald is the founder of MostlyBlogging.com and co-founder of the Mostly Blogging Academy. She is an ebook author, blogger, blogging coach, blogging judge, freelance writer, and speaker. She won the Best Internet Marketer Award and the Best Blogger Award at the 2021 Infinity Blog Awards. Wald was also nominated as 2019 Best Internet Marketer by the Infinity Blog Awards and in 2017 as the Most Informative Blogger by the London Bloggers Bash. She's been featured on Small Business Trends, the Huffington Post, and Lifehack. Download ​ Free ​PDF of 137 Tools
​Get notified of tips to increase your traffic, access to our exclusive Pinterest group board, a link exchange, a Follow to Follow Directory and a free, downloadable PDF of 137 blogging tools that will save you hours of time.​
​Privacy Policy | Created with Thrive Leads
Share this:
Related Posts
Would you like to share your thoughts cancel reply.
Your email address will not be published. Required fields are marked *
Notify me of follow-up comments by email.
Notify me of new posts by email.
This site uses Akismet to reduce spam. Learn how your comment data is processed .

- [email protected]
+91-9910887090
Login List Your Company company's Join -->
Happilo Success Story & Business Model | Case Study of Premium Dry Fruit & Nuts Shopping Platform
About Happilo
Did you know that revenue earned in the Nuts segment amounts to USD 8.5 billion according to the year 2023? Food product companies nowadays roll out products that mostly include artificial flavors and chemicals which in long term could be fatal. However, Happilo is just the opposite because it only delivers premium yet all-natural products to all age groups.
Happilo is a Bangalore-based company that focuses on delivering premium quality food products to customers. The company was founded back in the year 2016. The company brings exclusive healthy food products like nuts, dried fruits, several types of eatable seeds, roasted snacks, and other such types.
The company could boast about its positive remarks from its customers and also it's brand recognition among FMCG brands. The company's products are available on e-commerce platforms and as well as on all leading Modern Retail and General Trades. Currently, the CEO of Happilo is Vikas Nahar who is also one of the co-founders of the company. Some latest news about Vikas Nahar has hinted that he could be the next guest for the famous show, Shark Tank India.
Happilo Case Study: How did It start?
It all started back in the year 2016 when the company was officially in business for its nutty and other healthy products. Just like any other company, Happilo's founders had to struggle in its initial stages. Being the son of a farmer people can only imagine the difficulties the founders had to face to start up a huge business.
In recent days it has been calculated that the company has a sale worth at least INR 40 crore per month which is massive. However, things were quite different at the beginning because Happilo used to sell gourmet chocolate and sugar-free products. The range of products that the company offered during that time was quite limited.
The company had started with a mere investment of INR 10,000 and now stands as a multimillionaire company with a major contribution from none other than the founder of the company Vikas Nahar. Being brought up in a farming background family, Mr. Nahar understood the value of nutrition and how it was important for every individual irrespective of their age.
Today, the company invests a lot of effort in developing new products so that people can get the best benefit out of them. However, the company is bringing new products also because of the changes in customer taste which is one of the reasons why Happilo rolled out its Trial mix series, healthy seeds, and many more.
The company has got a processing space of about 16,000 sq ft which the founders are looking to scale up in the upcoming days by another 100,000 sq ft.
About Founders & CEO of Happilo
Vikas. D. Nahar is the founder and also the CEO of his company Happilo. Vikas finished his studies and worked with the family business that his father and his brother used to work on. He says that he grew up watching them run their family business before he decided to start up his own.
Vikas always kept his father and his brother as his hero and also his role model throughout his childhood. Their family business was something that was not built within a few days because the business was built from scratch with limited resources at that time.
Happilo came into the light of the Indian market in the year 2016 and by then there were already so many competitors. However, with proper guidance and leadership by Vikas, the company grew and became a multimillionaire company today. The core team of the company includes Vikas D Nahar and Anindya Sengupta who are the Founder and CEO and Chief Financial Officer respectively.
However, the company also values each employee that is working for them because the company works as a team which is the only reason for its success today.
Happilo Business Model Explained
Happilo is into the healthy snack business. The company did an extraordinary job by offering several packs of healthy snacks like nuts and other things at a minimum cost. This was enough to gain the attention of the Indian market and across the country. The company operates its business by tying up with e-commerce platforms like Flipkart, Amazon, and many more. Almost 70% of the company's products are sold online which is also the primary income of the business.
View this post on Instagram A post shared by Happilo India ® (@happiloindia)
It is quite rare to see a business less than two decades old build up a business empire that is now worth crores. It is all because of the business model that the core team members of the company have created. The company has got employees ranging between 15-40 and is cutting out the major competition in the Indian market. in an interview, the founder of the company revealed that his company grew 4 times in the past couple of years including the pandemic period.
People were looking to purchase and consume healthy products and including nuts, seeds, and other such kinds of items as well. therefore, Happilo advertised these kinds of products for a minimum price and offered the best quality to the consumers thus creating a huge customer base for them. A simple trick of pricing strategy helped the company grow instantly.
Happilo Success Story
There are few brands today that would provide customers with premium quality snacks at a minimum cost. However, it is not just about the cost that attracts the customers but also the range of products offered by companies. Primarily focusing on healthy snacks, Happilo rolled out different kinds of products like the Trail Mix series which became a major attraction for consumers.
A major success behind the company remains the leader of the founder and CEO Vikas Nahar. It was Vikas Nahar who led his company to what it is today with a mere investment of INR 10,000 at the beginning with the help of the government.
Today, the company delivers more than 100 types of products to its consumers all across the country. the products of the company are available on almost all e-commercial platforms like Flipkart, BigBasket, and many more. Even companies like Nykaa have partnered with the company to sell its products to their customers as well.
Being a recognized brand is one of the major successes of Happilo. Starting in the year, 2016 Happilo did not think that it would grow to become one of the leading snack brands in the Indian market. however, the company is planning to extend its limits and create a much larger processing base. This means that there would be more employment from the company's point of view and many more huge investments.
How Happilo Created Difference?
Happilo as soon as it was launched created a massive difference by offering premium quality products for every individual. Even though e-commercial platforms were in the growth stage then, the founder of the company wanted healthy snacks available for every age group at a minimum price.
Being the son of a farmer, Vikas Nahar understood the value of eating healthy and safe food items which made him bridge the gap between healthy products and minimum cost. This was the main difference that the company created and even creates in today's world.
The company did have competitors at the very beginning but it was all unorganized. However, under the leadership of Mr. Vikas, everything fell into order and the company started to show results and create a brand image. The company procures its goods from local farmers all across the world including in leading countries. The goods are handpicked by farmers and then they are processed at the processing plant by women at Happilo.
However, this was not the end for the company because the company is making plans where several investments would be made for the growth of Happilo. The company has planned about demonstrating its engagement in several activities.
The company is now a proud owner of a DT Motor Sports Team and partners with the Indian Kabaddi Team. It has also extended its connections in Bollywood. The company has made its presence felt in the whole country today by pushing its limits and setting new records.
Happilo Growth & Revenue
Happilo grew extraordinarily in the past couple of years, especially during the pandemic period. The company aimed to deliver the best quality products to the common people. during the Covid situation when every individual was looking to consume only the best and healthy food items Happilo happily delivered such products to them.
According to some reports, the company makes a sale worth INR 40 crore per month which is a whopping number today.
The numbers are likely to increase each year because the company is making investments in its infrastructure and working on its promotional activities by sponsoring teams and events. The founder of the company has revealed in an interview saying that they will be indulging themselves in many more such kinds of activities in the upcoming days.
The company has a yearly revenue of about INR 100 – 500 crore. The report was according to the financial year 2020-2021. During the Covid period, the company had a growth 4 times than its usual business before the pandemic. The brand has now partnered with the IPL franchise Rajasthan Royals and the logo of the brand will be appearing on the front of the playing kit.
Global market research had revealed that Indians snacked three times a day and usually more than that. This increased the preference for snack food items among Indians but the only problem was that it was only available for an expensive cost. This was where Happilo came in and offered healthy snacks to the customers at a minimum cost.
Competitors of Happilo
Happilo's competitors were always active in the Indian market. Some of the competitors are Yoga Bar, Nutraj.com, Eat Better ProV, and many more. It has been reported that Happilo is the only company that has ranked continuously at number one among its 24 other competitors in the Indian market. with a massive customer base, Happilo has spent heavily on its research and development department and rolled out several new additions to its products.
The company was quick enough to understand that consumers' tastes have changed and therefore has brought several new items to their products. Now, the company spending heavily on promotional activities has secured the top position among its competitors.
What is Happilo?
Ans: Happilo is an Indian health food brand that was founded back in the year 2016. The company is into delivering health snacks that include nuts, seeds, and other such kinds of items.
Is Happilo profitable?
Ans: Happilo makes a sale of around INR 40 crore per month and earns a revenue of INR 100-500 core per year. this was according to the financial year 2021. The company has made huge profits in the past few years and will be making double in the upcoming years.
Brand Disclaimer: All logos and brand names are registered trademarks of respective companies and organizations: they are used for the sole purpose of convenient identification of the intendend brand. The website is neither connected to, nor endorsed by, any of them. All articles are informational in purpose, intending no infringement of rights, and are not to be considered as an offer, recommendation, or solicitation to buy or sell a franchise.
Leave a Reply Cancel reply
Your email address will not be published. Required fields are marked *
creative (20)
corporate (40)
business (22)
consultancy (15)
technology (18)
general (12)