Enquire Now
About SI-UK
Meet the Team
New Delhi - CP
New Delhi - Nehru Place
All Global Offices
Find Your UK University Course
Free Service
Premium Service
Oxbridge Service
Boarding School Service
Career Assessment
MBA Service
Visa Service
View all Services
UCAS and Applying
UK University Rankings 2023
University Subject Guide
Scholarships and Funding
All UK Study Information
Undergraduate
Postgraduate and Masters
All Study Options
UK University Profiles
UK University Study Guide
Pearson Academic Test
PTE Coaching
LanguageCert Exam Testing
Language Centre Home
Practice Test
What is IELTS?
University News
Corporate News
Open Days and Events
Work with us
SI-UK has learnt that a few entities are falsely claiming to be Agents of SI-UK in the State of Punjab or the Union Territory of Chandigarh. These entities are frivolous and do not have any association with SI-UK, as SI-UK does not have any Agent in the State of Punjab or the Union Territory of Chandigarh. Be advised that SI-UK is not an immigration focused agency and customers should be alert regarding such frivolous acts. SI-UK is a trusted UK University partner, specialising in Foundation, Undergraduate, Postgraduate, Oxbridge and Medicine admissions offering absolutely free application and visa services with University trained counsellors. SI-UK has an office in the Union Territory of Chandigarh and students from Punjab must place their applications for the UK Universities directly with this office only. Please contact SI-UK Chandigarh, SCO 310, First Floor, Sector 35B, Chandigarh 160022. Alternatively, students can call at +91- 8287256724 or email at [email protected] Close
Creative Writing in the UK
Study Creative Writing in the UK
Study in the UK UK University Courses
Last updated: 8 June 2022
If you love language and have the ability to express your imagination creatively, a degree in Creative Writing might be the perfect step to take ahead of a career in writing.
What Is Creative Writing?
Creative writing is the original expression of thoughts, feelings, emotions and the sharing of facts and information. It is the combination of art and craft having the purpose to both entertain and convey human experience.
Entry Requirements
Typical International Baccalaureate requirements: Minimum 37 points.
Typical A-levels requirements: AAA including English Literature , or English Language & Literature
Typical IELTS requirements: 7.0 overall, with a minimum writing score of 7.0 and no lower than 6.5 in reading, speaking and listening
Academic Entry Qualification for post-graduation: An upper second class Honours degree in a relevant subject
Careers in Creative Writing
A creative writer's success lies in the individual's determination, hard work and perseverance. High-quality literary work, consistent improvement in your writing skills and professionalism can help you reach the top of your field. Careers may include:
Advertising copywriter
Arts administrator
Creative director
Digital copywriter
Editorial assistant
Lexicographer
Magazine journalist
Newspaper journalist
Web content manager
Legacy Writer
Content Developer
Book Translator
Food Critic
The Best UK Universities to study Creative Writing
The top ten ranking English and Creative Writing universities in the Guardian University Guide 2018 are:
University of St Andrews
University of Oxford
Durham University
University College London
University of Cambridge
University of Birmingham
University of Kent
Brunel University London
University of Warwick
University of Surrey
Do you want to learn more about studying in the UK? Explore further UK Study Information , Study Options and UK University Subjects ! We can also help answer all your question with a free consultation in Delhi, Mumbai, Pune, Bengaluru & Chennai. Book your free appointment today!
Register for free consultation
Last Updated 8 June 2022
Last Updated: 8 June 2022
Universities featured in this article
I sincerely thank SI-UK for getting me accepted to UCL. The MSc in Urban Development and Planning is extremely competitive, but the right guidance provided by SI-UK made my dream of studying at University College London a reality. The services were exceptional from beginning to end. Rashmi Lakshanya Urban Development and Planning at University College London
Leading Universities and SI-UK Partners
Our representatives will never ask you to transfer any payments to their personal bank/digital payment account. Please ensure that any payments for our services, if applicable, are made to the company's official bank account only. Kindly report any violation on +91-80-35242434 immediately.
© 2023 SI-UK
All rights reserved
Privacy Policy
Please select a country
The americas.
United States
United Kingdom
Middle East and Central Asia
Asia Pacific
83 Global offices in 40 countries
Book your free consultation.
We will be in touch within 24 hours to arrange your initial consultation at your nearest SI-UK office. If you are unable to visit us in person, consultations can also be arranged via Skype.
15,000+ students realised their study abroad dream with us. Take the first step today
Meet top uk universities from the comfort of your home, here's your new year gift, one app for all your, study abroad needs, start your journey, track your progress, grow with the community and so much more.
Verification Code
An OTP has been sent to your registered mobile no. Please verify
Thanks for your comment !
Our team will review it before it's shown to our readers.
Creative Writing Courses in UK
There is a whole universe of creative writing outside of corporate writing and hard journalism. Whether you're a first-time writer, a non-fiction writer wishing to branch out or a casual creative writer hoping to become a published author, refining your creative writing talents is essential to your success. Great skills in creative writing can ensure great success in your writing career , especially in countries like the UK, where the demand for creative writers is rapidly growing. In this blog, we will discuss some of the best creative writing courses in the UK so keep reading!
This Blog Includes:
Why study in the uk, what is creative writing, character development, unique plot, visual description, underlying theme, imaginative language, eligibility for creative writing courses in uk, the university of oxford, the university of cambridge, the university of st. andrews, university college, london, durham university, the university of birmingham, brunel university, london, the university of kent, the university of warwick, career prospectus, application process, documents required .
Universities in the United Kingdom are amongst the best in the world. British universities, which are routinely featured in worldwide rankings, conduct some of the world's most highly respected research.
You will be able to flourish in a very multicultural environment while studying and living in the UK , with great potential of pursuing rewarding professions following graduation.
The education system in UK universities is all about inclusion, class discussions and creative activities, teaching in the United Kingdom is aimed to stimulate fresh idea production, individual investigation, and group interaction.
Studying creative writing courses in the UK is a great choice as the country is home to some of the best literary works and classical writers like the Bronte sisters, Jane Austen, Geroge Orwell, Mark Twain, Charles Dickens and William Shakespeare!
Before we get into the best universities and creative writing courses in the UK, you must understand what is creative writing? Creative writing is a type of writing in which imagination, creativity, and originality are used to tell a story through strong written pictures with an emotional impact, such as in poetry, short story writing, novel writing, and other forms of writing. Different types of writing often leave the reader with facts and information rather than emotional curiosity; however creative writing employs senses and emotions to build a vivid vision in the reader's mind.
Elements of Creative Writing
To improve your creative writing skills and explore new creative writing topics , you must first comprehend the elements that make a novel outstanding. Here are the components that make up creative writing and why they're all equally crucial.
To write creatively, you'll need characters. So, while choosing the second person point of view can be a unique way to write a book, you must first develop the character to deliver the story. Character development is the process of discovering who a character is and how they change throughout the course of a novel. Your readers should be able to fully comprehend your major characters and their trajectories.
The fact that creative writing usually includes a storyline of some sort – and a unique one – is what sets it apart from other genres of writing. Remakes are considered creative writing as well, though most creative writers develop their own plots based on their own unique ideas. There is no story if there isn't a plot. And if you don't have a story, you're just writing facts on paper.
You don't typically read paragraphs of details describing the surrounding locations of where the events took place in a newspaper. Visual descriptions are often designated for use in creative writing. You'll need them to assist the reader grasp what the characters' surroundings are like and form attachments.
Almost every narrative contains an underlying theme or message, even if the author didn't intend for it to be there. However, in order for creative writing to be complete, it must have a subject or meaning. That's one of the things that makes this type of work so appealing. You can also teach lessons by telling a narrative.
The way you choose to craft the vision in your imagination is part of what makes creative writing well so creative. To construct a vivid image in the reader's mind, creative writing uses myths, tales, metaphors, similes, figures of speech, and other parallels.
While some of the colleges might have different requirements for admission in the UK , most of the colleges ask for the following requirement(s).
The International Baccalaureate typically requires a minimum of 37 points.
A-level requirements are typical as follows: English Literature, or English Language and Literature, is included in the AAA.
Typical IELTS requirements: 7.0 overall, with a minimum writing score of 7.0 and reading, speaking and listening score of no less than 6.5.
Admission to a university Post-graduation requirements: A second-class student. Bachelor's degree with honours.
Best Universities for Creative Writing Courses in UK
Below we have listed some of the best Universities and their creative writing courses in UK:
The University of Oxford is also on the list when discussing some of the best creative writing courses in UK. Here, the course focuses on cross-cultural and cross-genre issues, highlighting the requirements and challenges of today's writer who creates work in the context of worldwide writers and the critical community. Over the course of two years, the MSt offers a clustered learning structure consisting of five residences, two guided retreats, and one research placement.
Course Name: MSt in Creative Writing Fees: £11,466 (Approx. INR 10 Lacs)
The University of Cambridge offers a Master of Studies (MSt) in Creative Writing is for those who want to improve their creative writing talents in both fiction and non-fiction pieces of literature. The MSt is taught in short, intensive study blocks over the course of two years. It was created with full-time and part-time employees, as well as overseas students, in mind.
Course Name: Master of Studies in Creative Writing Fees: £13,098 (Approx. INR 11.5 Lacs)
The University of St. Andrews comes first when we discuss some of the best creative writing courses in UK. In either poetry or prose, the MLitt in Creative Writing produces original work while giving analytical and creative study. The MLitt program focuses on the development of individual style and the pursuit of literary greatness through practice-based, technically, and creatively driven instruction from outstanding contemporary authors.
Course Name : Postgraduate, leading to a Master of Letters (MLitt) Fees : £20,370 (Approx. INR 18 Lacs)
This course offered by University College London will introduce students to some of the most fascinating and challenging works produced in English by writers from all over the world between 1900 and today, as well as key artistic achievements in film, music, and popular culture. It gives context to these works by relating them to historical, social, philosophical, and technological developments of the time.
Course Name : MA English Fees: £25,800 (Approx. INR 22 Lacs)
Durham University 's MA in Creative Writing is an interesting new program. This is a challenging academic program that will help you gain practical experience composing poetry and prose fiction. In order to develop their own ideas, you will receive structured support through writing workshops and one-on-one lessons.
Course Name: MA in Creative Writing Fees: £20,750 (Approx. INR 18 Lacs)
The University of Birmingham offers an intensive course in creative writing with focus workshop time and opportunities to provide and receive feedback from your peers. The program will allow you to develop your own work, voice, and ideas. Professional skills training will also be provided to prepare you for your interactions with the writing industry, including insights from industry professionals such as editors and publishers.
Course Name: MA in Creative Writing Fees: £20,160 (Approx. INR 18 Lacs)
This BA in Creative Writing at Brunel University is designed to encourage high levels of creativity, initiative, and originality in the conception, production, interpretation, and analysis of creative writing, as well as the opportunity to work on multidisciplinary projects. Some of the most accomplished and innovative writers working today will teach students the key genres of creative writing.
Course Name: BA (Creative Writing) Fees: £16, 335 (Approx. INR 14.5 Lacs)
The University of Kent is also a great option. The school's most practice-based research is concentrated on the Centre for Creative Writing. Staff put on a thriving series of events and conduct a research session for postgraduate students and staff to discuss fiction writing. Established authors are invited to read and discuss their work on a regular basis.
Course Name: MA (Creative Writing) Fees: £16, 800 (Approx. INR 15 Lacs)
The University of Warwick is the last on our list of universities offering creative writing courses in UK. This degree's main goal is to help you become a better reader and writer, but it's also useful if you want to work as an author – or in the creative sectors, such as media, advertising, publishing, or teaching. Major literary agents take an active interest in Warwick and make presentations there every year.
Course Name: MA (Writing) Fees: £11, 170 (Approx. INR 10 Lacs)
The determination, hard effort, and perseverance of creative writers determine their success. Professionalism, high-quality literary work, and continual progress in your writing talents can all help you get to the top in your sector. Career options include:
Applications to universities in the UK for creative writing courses are submitted via the UCAS portal. Here's the step-wise application process:
Visit the UCAS portal
Check the course curriculum and the eligibility requirements
Click on the application form of the respective university
First, you need to create an account using your mobile number or email address
You will receive an email or SMS on your registered contact number with login details and verification
Use the login details provided and enter your personal details ( name, gender, date of birth)
Enter your academic qualification and upload the required documents
Select the course and pay the application fee
The application fee is different for every university and can be paid through a debit/credit card or internet banking
Submit your application form, you can also track your application form through your account
Students that have been selected will be required to attend a virtual interview by some universities
Official academic transcripts
Scanned copy of passport
Letter of Recommendation
English language proficiency test scores
Statement of Purpose
Two Reference Letters
The University of Oxford, Brunel University, London are some of the best universities for creative writing courses in the UK.
Oxford University offers a Master of Studies in Creative Writing which is a two-year course.
You can study journalism, English literature or communications. Check out our blog on How to Become a Writer?
In this blog, we learned the basics of Creative Writing and some of the best creative writing courses in the UK. Confused about the right course to pursue and the best-fit university in the United Kingdom? Then, allow our innovative AI Course Finder to help you solve your problem. Connect with Leverage Edu experts and they can provide you with a free consultation to address all of your questions. So make an appointment for a free consultation today!
best creative writing course london
best universities for creative writing courses in uk
creative writing courses uk online
creative writing short courses uk
Sonal is a creative, enthusiastic writer and editor who has worked extensively for the Study Abroad domain. She splits her time between shooting fun insta reels and learning new tools for content marketing. If she is missing from her desk, you can find her with a group of people cracking silly jokes or petting neighbourhood dogs.
Leave a Reply Cancel reply
Save my name, email, and website in this browser for the next time I comment.
Contact no. *
How would you describe this article ?
Please rate this article
We would like to hear more.
Have something on your mind?
Connect With Us
15,000+ students realised their study abroad dream with us. take the first step today..
Resend OTP in
Need help with?
Study abroad.
UK, Canada, US & More
IELTS, GRE, GMAT & More
Scholarship, Loans & Forex
Country Preference
New Zealand
Which English test are you planning to take?
Which academic test are you planning to take.
Not Sure yet
When are you planning to take the exam?
Already booked my exam slot
Within 2 Months
Want to learn about the test
Which Degree do you wish to pursue?
When do you want to start studying abroad.
January 2023
September 2023
January 2024
What is your budget to study abroad?
Make your study abroad dream a reality in January 2022 with
India's Biggest Virtual University Fair
Essex Direct Admission Day
Why attend .
Don't Miss Out
Australia edition
International edition
Best UK universities for creative writing – league table
About studying this subject
Overall league table
How to use the tables
Illustration: Yukai Du
Find a course
All fields optional
UK universities ranked by subject area: creative writing
MSt in Creative Writing
Entry requirements
Funding and Costs
College preference
About the course
The MSt in Creative Writing is a two-year, part-time master's degree course offering a unique combination of high contact hours, genre specialisation, and critical and creative breadth.
The emphasis of the course is cross-cultural and cross-genre, pointing up the needs and challenges of the contemporary writer who produces their creative work in the context of a global writerly and critical community.
The MSt offers a clustered learning format of five residences, two guided retreats and one research placement over two years. The research placement, a distinguishing feature of the course, provides between one and two weeks' in-house experience of writing in the real world.
The first year concentrates equally on prose fiction, poetry, dramatic writing and narrative non-fiction. There is a significant critical reading and analysis component, which is linked to the writerly considerations explored in each of the genres. In your second year you will specialise in one of the following:
short fiction
radio drama
screenwriting
stage drama
narrative non-fiction.
The residences in particular offer an intensive workshop- and seminar-based forum for ideas exchange and for the opening up of creative and critical frameworks within which to develop writerly and analytical skills. There is a strong element of one-to-one tutorial teaching. Tutorials take place within residences and retreats, and relate to the on-going work produced for the course.
You will be assigned a supervisor who will work closely with you throughout the development of the year two final project and extended essay. All assessed work throughout the two years of the course is subject to one-to-one feedback and discussion with a tutor. This intensive, one-to-one input, combined with the highly interactive workshop and seminar sessions, is a distinguishing feature of the course.
Supervision
The allocation of graduate supervision for this course is the responsibility of the Department for Continuing Education and this role will usually be performed by the Course Director.
You will be allocated a supervisor to guide and advise you on your creative and critical work throughout the second year.
It is not always possible to accommodate the preferences of incoming graduate students to work with a particular member of staff. Under exceptional circumstances a supervisor may be found outside the Department for Continuing Education.
The MSt is assessed by coursework. In the first year, four assignments (two creative, two critical), one creative writing portfolio and one critical essay are submitted. Work is set during each residence and handed in for assessment before the next meeting. Feedback on work submitted is given during tutorials within the residence or retreat. In the second year, submissions comprise one research placement report, one extended critical essay, and a final project – a substantial body of creative work in the genre of choice.
You will be set specific creative and critical work to be completed between residences and handed in to set deadlines. Creative submissions in the first year must be in more than one genre. In the second year, submitted work focuses around the genre of your choice.
Graduate destinations
Graduate destinations have included doctoral programmes in creative writing; teaching creative writing; publishing creative work in chosen field; careers in arts/media.
Changes to this course and your supervision
The University will seek to deliver this course in accordance with the description set out in this course page. However, there may be situations in which it is desirable or necessary for the University to make changes in course provision, either before or after registration. The safety of students, staff and visitors is paramount and major changes to delivery or services may have to be made in circumstances of a pandemic (including Covid-19), epidemic or local health emergency. In addition, in certain circumstances, for example due to visa difficulties or because the health needs of students cannot be met, it may be necessary to make adjustments to course requirements for international study.
Where possible your academic supervisor will not change for the duration of your course. However, it may be necessary to assign a new academic supervisor during the course of study or before registration for reasons which might include illness, sabbatical leave, parental leave or change in employment.
For further information please see our page on changes to courses and the provisions of the student contract regarding changes to courses.
Other courses you may wish to consider
If you're thinking about applying for this course, you may also wish to consider the courses listed below. These courses may have been suggested due to their similarity with this course, or because they are offered by the same department or faculty.
All graduate courses in the humanities offered by this department
Entry requirements for entry in 2023-24, proven and potential academic excellence, degree-level qualifications.
As a minimum, applicants should hold or be predicted to achieve the following UK qualifications or their equivalent:
a first-class or upper second-class undergraduate degree with honours in a related field.
For applicants with a degree from the USA, the minimum GPA normally sought is 3.6 out of 4.0.
If your degree is not from the UK or another country specified above, visit our International Qualifications page for guidance on the qualifications and grades that would usually be considered to meet the University's minimum entry requirements.
GRE General Test scores
No Graduate Record Examination (GRE) or GMAT scores are sought.
Other qualifications, evidence of excellence and relevant experience
Assessors are looking for writers with a proven record of commitment to their craft, whose work demonstrates significant creative promise. You should be a keen reader, and bring an open-minded, questioning approach to both reading and writing. You will not necessarily have yet achieved publication, but you will have written regularly and read widely over a sustained period. You will be keen to dedicate time and energy and staying-power to harnessing your talent, enlarging your skills, and aiming your writerly production at consistently professional standards. It is likely you will have a first degree, or equivalent, although in some cases other evidence of suitability may be acceptable.
Applicants do not need to be previously published, but the MSt is unlikely to be suitable for those who are just starting out on their writerly and critical development.
English language proficiency
This course requires proficiency in English at the University's higher level . If your first language is not English, you may need to provide evidence that you meet this requirement. The minimum scores required to meet the University's higher level are detailed in the table below.
*Previously known as the Cambridge Certificate of Advanced English or Cambridge English: Advanced (CAE) † Previously known as the Cambridge Certificate of Proficiency in English or Cambridge English: Proficiency (CPE)
Your test must have been taken no more than two years before the start date of your course. Our Application Guide provides further information about the English language test requirement .
Declaring extenuating circumstances
If your ability to meet the entry requirements has been affected by the COVID-19 pandemic (eg you were awarded an unclassified/ungraded degree) or any other exceptional personal circumstance (eg other illness or bereavement), please refer to the guidance on extenuating circumstances in the Application Guide for information about how to declare this so that your application can be considered appropriately.
You will need to register three referees who can give an informed view of your academic ability and suitability for the course. The  How to apply  section of this page provides details of the types of reference that are required in support of your application for this course and how these will be assessed.
Supporting documents
You will be required to supply supporting documents with your application, including an official transcript and a CV/résumé. The  How to apply  section of this page provides details of the supporting documents that are required as part of your application for this course and how these will be assessed.
Performance at interview
Interviews are normally held as part of the admissions process.
For those applying by the January deadline, interviews are generally held in February and March. For March applicants, interviews are generally held in March and April.
The decision to call an applicant for interview is based on the University Admission Board's assessment of your portfolio, statement of purpose, academic and professional track record and references. Interviews will be conducted in person or by telephone. All applicants whose paper submissions indicate they are qualified for entry will generally be interviewed, either in person or by telephone/Skype. There are always two interviewers. Interviews usually last up to approximately 30 minutes and provide an opportunity for the candidate to discuss his/her application and to explore the course in more detail.
The interview is designed to ascertain, through a range of questions, the shape and emphasis of the candidate's writing and reading, and general suitability for the demands of the MSt.
How your application is assessed
Your application will be assessed purely on your proven and potential academic excellence and other entry requirements published under that heading. References and supporting documents submitted as part of your application, and your performance at interview (if interviews are held) will be considered as part of the assessment process.
An overview of the shortlisting and selection process is provided below. Our ' After you apply ' pages provide more information about how applications are assessed .
Shortlisting and selection
Students are considered for shortlisting and selected for admission without regard to age, disability, gender reassignment, marital or civil partnership status, pregnancy and maternity, race (including colour, nationality and ethnic or national origins), religion or belief (including lack of belief), sex, sexual orientation, as well as other relevant circumstances including parental or caring responsibilities or social background. However, please note the following:
socio-economic information may be taken into account in the selection of applicants and award of scholarships for courses that are part of the University's pilot selection procedure and for scholarships aimed at under-represented groups ;
country of ordinary residence may be taken into account in the awarding of certain scholarships; and
protected characteristics may be taken into account during shortlisting for interview or the award of scholarships where the University has approved a positive action case under the Equality Act 2010.
Whether or not you have secured funding will not be taken into consideration when your application is assessed.
Processing your data for shortlisting and selection
Information about processing special category data for the purposes of positive action and using your data to assess your eligibility for funding , can be found in our Postgraduate Applicant Privacy Policy.
Admissions panels and assessors
All recommendations to admit a student involve the judgement of at least two members of the academic staff with relevant experience and expertise, and must also be approved by the Director of Graduate Studies or Admissions Committee (or equivalent within the department).
Admissions panels or committees will always include at least one member of academic staff who has undertaken appropriate training.
Other factors governing whether places can be offered
The following factors will also govern whether candidates can be offered places:
the ability of the University to provide the appropriate supervision for your studies, as outlined under the 'Supervision' heading in the About section of this page;
the ability of the University to provide appropriate support for your studies (eg through the provision of facilities, resources, teaching and/or research opportunities); and
minimum and maximum limits to the numbers of students who may be admitted to the University's taught and research programmes.
Offer conditions for successful applications
If you receive an offer of a place at Oxford, your offer will outline any conditions that you need to satisfy and any actions you need to take, together with any associated deadlines. These may include academic conditions, such as achieving a specific final grade in your current degree course. These conditions will usually depend on your individual academic circumstances and may vary between applicants. Our After you apply pages provide more information about offers and conditions .
In addition to any academic conditions which are set, you will also be required to meet the following requirements:
Financial Declaration
If you are offered a place, you will be required to complete a Financial Declaration in order to meet your financial condition of admission.
Disclosure of criminal convictions
In accordance with the University's obligations towards students and staff, we will ask you to declare any relevant, unspent criminal convictions before you can take up a place at Oxford.
The department is committed to supporting you to pursue your academic goals. 
The Rewley House Continuing Education Library , one of the Bodleian Libraries, is situated in Rewley House. The department aims to support the wide variety of subjects covered by departmental courses at many academic levels. The department also has a collection of around 73,000 books together with periodicals. PCs in the library give access to the internet and the full range of electronic resources subscribed to by the University of Oxford. Wi-Fi is also available. The Jessop Reading Room adjoining the library is available for study. You will have access to the Central Bodleian and other Bodleian Libraries.
The department's Graduate School provides a stimulating and enriching learning and research environment for the department's graduate students, fostering intellectual and social interaction between graduates of different disciplines and professions from the UK and around the globe. The Graduate School will help you make the most of the wealth of resources and opportunities available, paying particular regard to the support and guidance needed if you are following a part-time graduate programme. The department's graduate community comprises over 600 members following taught programmes and more than 70 undertaking doctoral research.
The department provides various IT facilities , including the Student Computing Facility which provides individual PCs for your use. Many of the department's courses are delivered through blended learning or have a website to support face-to-face study. In most cases, online support is delivered through a virtual learning environment. 
Depending on the programme you are taking with the department, you may require accommodation at some point in your student career. Rewley House is ideally located in central Oxford; the city's historic sites, colleges, museums, shops and restaurants are only a few minutes' walk away. The department has 35 en-suite study bedrooms, all with high quality amenities, including internet access.
The Rewley House dining room has seating for up to 132 people. A full meal service is available daily. The department operates a Common Room with bar for students. 
The University expects to be able to offer around 1,000 full or partial graduate scholarships across the collegiate University in 2023-24. You will be automatically considered for the majority of Oxford scholarships , if you fulfil the eligibility criteria and submit your graduate application by the relevant December or January deadline. Most scholarships are awarded on the basis of academic merit and/or potential.
For further details about searching for funding as a graduate student visit our dedicated Funding pages, which contain information about how to apply for Oxford scholarships requiring an additional application, details of external funding, loan schemes and other funding sources.
Please ensure that you visit individual college websites for details of any college-specific funding opportunities using the links provided on our college pages or below:
Please note that not all the colleges listed above may accept students on this course. For details of those which do, please refer to the College preference section of this page.
Further information about funding opportunities for this course can be found on the department's website.
Annual fees for entry in 2023-24
Further details about fee status eligibility can be found on the fee status webpage.
Information about course fees
Course fees are payable each year, for the duration of your fee liability (your fee liability is the length of time for which you are required to pay course fees). For courses lasting longer than one year, please be aware that fees will usually increase annually. For details, please see our guidance on changes to fees and charges .
Course fees cover your teaching as well as other academic services and facilities provided to support your studies. Unless specified in the additional information section below, course fees do not cover your accommodation, residential costs or other living costs. They also don't cover any additional costs and charges that are outlined in the additional information below.
Where can I find further information about fees?
The Fees and Funding section of this website provides further information about course fees , including information about fee status and eligibility and your length of fee liability .
Additional information
This course has residential sessions (residences and retreats) in Oxford. You will need to meet your travel costs in attending these sessions. The tuition fee includes the cost of board and lodging during the residences and retreats (eg for a four day residence, three nights accommodation will be provided). Further, as part of your course requirements, you will need to complete a research placement in the second year. For this placement you will need to meet your travel and accommodation costs, and any other incidental expenses. You may be able to apply for small grants from your department and/or college to help you cover some of these expenses. Further information about departmental funding can be found on the department's website. Please check with your specific college for bursary or other funding possibilities.
Living costs
In addition to your course fees, you will need to ensure that you have adequate funds to support your living costs for the duration of your course.
For the 2023-24 academic year, the range of likely living costs for full-time study is between c. £1,290 and £1,840 for each month spent in Oxford. Full information, including a breakdown of likely living costs in Oxford for items such as food, accommodation and study costs, is available on our living costs page. When planning your finances for any future years of study in Oxford beyond 2023-24, it is suggested that you allow for potential increases in living expenses of 5% or more each year – although this rate may vary significantly depending on how the national economic situation develops. UK inflationary increases will be kept under review and this page updated.
If you are studying part-time your living costs may vary depending on your personal circumstances but you must still ensure that you will have sufficient funding to meet these costs for the duration of your course.
All graduate students at Oxford belong to a department or faculty and a college or hall (except those taking non-matriculated courses). If you apply for a place on this course you will have the option to express a preference for one of the colleges listed below, or you can ask us to find a college for you. The Colleges section of this website provides information about the college system at Oxford , as well as factors you may wish to consider when deciding whether to express a college preference . Please note that 'college' and 'colleges' refers to all 45 of the University's colleges, including those designated as Permanent Private Halls (PPHs).
For some courses, the department or faculty may have provided some additional advice below to help you to decide. Whatever you decide, it won't affect how the academic department assesses your application and whether they decide to make you an offer. If your department makes you an offer of a place, you're guaranteed a place at one of our colleges.
The following colleges accept students on the MSt in Creative Writing:
Blackfriars
Brasenose College
Harris Manchester College
Keble College
Kellogg College
Oriel College
Regent's Park College
St Catherine's College
Somerville College
Wadham College
Wycliffe Hall
Before you apply
Our guide to getting started provides general advice on how to prepare for and start your application. Check the deadlines on this page and the information about deadlines in our Application Guide. If it's important for you to have your application considered under a particular deadline – eg under a December or January deadline in order to be considered for Oxford scholarships – we recommend that you aim to complete and submit your application at least two weeks in advance .
Application fee waivers
An application fee of £75 is payable per course application. Application fee waivers are available for the following applicants who meet the eligibility criteria:
applicants from low-income countries;
refugees and displaced persons;
UK applicants from low-income backgrounds; and
applicants who applied for our Graduate Access Programmes in the past two years and met the eligibility criteria.
You are encouraged to check whether you're eligible for an application fee waiver before you apply.
Do I need to contact anyone before I apply?
You do not need to make contact with the department before you apply but you are encouraged to visit the relevant departmental webpages to read any further information about your chosen course.
If you have any questions about the course, these should be directed to the course administrator via the contact details provided on this page.
Completing your application
You should refer to the information below when completing the application form, paying attention to the specific requirements for the supporting documents . If any document does not meet the specification, including the stipulated word count, your application may be considered incomplete and not assessed by the academic department. Expand each section to show further details.
Referees: Three overall, academic and/or professional
Whilst you must register three referees, the department may start the assessment of your application if two of the three references are submitted by the course deadline and your application is otherwise complete. Please note that you may still be required to ensure your third referee supplies a reference for consideration.
Your references will support your commitment to creative writing and suitability to pursue a course of this nature at graduate level. Both professional and academic references are acceptable.
Official transcript(s)
Your transcripts should give detailed information of the individual grades received in your university-level qualifications to date. You should only upload official documents issued by your institution and any transcript not in English should be accompanied by a certified translation.
More information about the transcript requirement is available in the Application Guide.
A CV/résumé is compulsory for all applications. Most applicants choose to submit a document of one to two pages highlighting their academic and writerly achievements and any relevant professional experience.
Statement of purpose: A maximum of 750 words
The statement of purpose should contain sufficient detail to allow it to be assessed against the indicated criteria.
Your statement should be written in English and explain your motivation for applying for the course at Oxford, your relevant experience and education, and the specific areas that interest you and/or in which you intend to specialise.
If possible, please ensure that the word count is clearly displayed on the document.
This will be assessed for:
your reasons for applying
evidence of motivation for and understanding of the proposed area of study
the ability to present a reasoned case in English
commitment to the subject, beyond the requirements of the degree course
capacity for sustained and intense work
reasoning ability and quality of written expression
capacity to address issues of writerly and critical significance.
Written work: A maximum of 2,000 words of prose fiction or narrative non-fiction or 10 short poems or 15 minutes of dramatic writing (stage, screen, radio or TV)
Your portfolio of creative writing for assessment can be in any of the four genres, or in more than one. It should be clearly indicative of your ability in creative writing.
This will be assessed for excellence in creative writing.
Start or continue your application
You can start or return to an application using the relevant link below. As you complete the form, please refer to the requirements above and consult our Application Guide for advice . You'll find the answers to most common queries in our FAQs.
Application Guide Apply
ADMISSION STATUS
Open - applications are still being accepted
Up to a week's notice of closure will be provided on this page - no other notification will be given
12:00 midday UK time on:
Friday 20 January 2023 Latest deadline for most Oxford scholarships
Wednesday 1 March 2023 Applications may remain open after this deadline if places are still available - see below
A later deadline shown under 'Admission status' If places are still available, applications may be accepted after 1 March . The 'Admissions status' (above) will provide notice of any later deadline.
*Three-year average (applications for entry in 2020-21 to 2022-23)
Further information and enquiries
This course is offered by the Department for Continuing Education
Course page and blog on department website
Funding information from the department
Academic staff
Departmental research
Continuing Education Graduate School
Postgraduate applicant privacy policy
Course-related enquiries
Advice about contacting the department can be found in the How to apply section of this page
✉ [email protected] ☎ +44 (0)1865 280145
Application-process enquiries
See the application guide
Visa eligibility for part-time study
We are unable to sponsor student visas for part-time study on this course. Part-time students may be able to attend on a visitor visa for short blocks of time only (and leave after each visit) and will need to remain based outside the UK.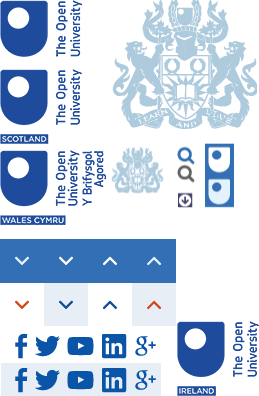 My Account |
StudentHome |
TutorHome |
IntranetHome |
Contact the OU Contact the OU Contact the OU |
Accessibility Accessibility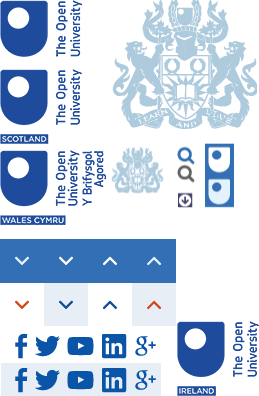 Postgraduate
International
News & media
Business & apprenticeships
Contact Contact Contact
A to Z of subjects
Course types
Honours degrees
Integrated masters degrees
Foundation degrees
Diplomas of Higher Education
Certificates of Higher Education
Open University certificates
Open qualifications
Higher Technical Qualifications
Microcredentials
Short courses
All courses
Student stories
Accountancy
Counselling
Engineering
Environment
IT and computing
Mental health
Social work
Working with children
Employability and the OU
International recognition
Apprenticeships
What is distance learning?
A guide to our qualifications
How long will my qualification take?
How will I study?
Tutors and tutorials
How will I be assessed?
Support and the OU community
Ask a student
Our global reputation
Can I do it?
Finding time to study
Is my English good enough?
Computing skills
Am I ready tool
Fees and funding
Tuition fee loan
Tuition fee grants and loans
Part-time fee grant
Support for living costs
Employer sponsorship
Credit or debit card
Enhanced learning credits
Mixed payments
Study costs funding
Carers' Scholarships
Carers' Bursary
Care Experienced Bursary
Bursary for Black Students
Scholarship for Black Students
Disabled Veterans' Scholarships
Sanctuary Scholarship
How to apply
Transferring your study
Creative Writing courses
Whether you're looking to develop your own writing skills and editorial practice for your profession or for purely personal interest, our creative writing courses have much to offer you. Choose below from our range of qualifications.
Creative Writing Degrees Degrees Also known as an undergraduate or bachelors degree. Internationally respected, universally understood. An essential requirement for many high-level jobs. Gain a thorough understanding of your subject – and the tools to investigate, think critically, form reasoned arguments, solve problems and communicate effectively in new contexts. Progress to higher level study, such as a postgraduate diploma or masters degree.
Credits measure the student workload required for the successful completion of a module or qualification.
One credit represents about 10 hours of study over the duration of the course.
You are awarded credits after you have successfully completed a module.
For example, if you study a 60-credit module and successfully pass it, you will be awarded 60 credits.
How long will it take?
Creative Writing Diplomas Diplomas Widely recognised qualification. Equivalent to the first two thirds of an honours degree. Enhance your professional and technical skills or extend your knowledge and understanding of a subject. Study for interest or career development. Top up to a full honours degree in just two years.
Creative writing certificates certificates widely recognised qualification. equivalent to the first third of an honours degree. study for interest or career development. shows that you can study successfully at university level. count it towards further qualifications such as a diphe or honours degree., why study creative writing with the open university.
Since 2003, over 50,000 students have completed one of our critically acclaimed creative writing modules.
The benefits of studying creative writing with us are:
Develops your writing skills in several genres including fiction, poetry, life writing and scriptwriting.
Introduces you to the world of publishing and the requirements of professionally presenting manuscripts.
Online tutor-group forums enable you to be part of an interactive writing community.
Module workbooks are widely praised and used by other universities and have attracted worldwide sales.
Careers in Creative Writing
Studying creative writing will equip you with an adaptable set of skills that can give entry to a vast range of occupations. You'll learn to evaluate and assimilate information in constructing an argument as well as acquiring the skills of creative and critical thinking that are much in demand in the workplace.
Our range of courses in creative writing can help you start or progress your career as a:
Looking for something other than a qualification?
The majority of our modules can be studied by themselves, on a stand-alone basis. If you later choose to work towards a qualification, you may be able to count your study towards it.
See our full list of Creative Writing modules
All Creative Writing courses
Browse all the Creative Writing courses we offer – certificates, diplomas and degrees.
See our full list of Creative Writing courses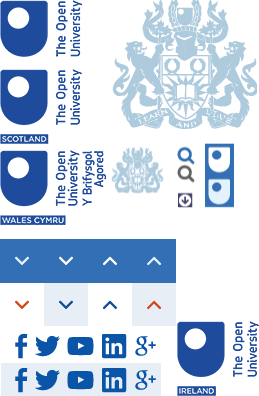 The Open University
Study with us
Supported distance learning
Funding your studies
International students
Global reputation
Develop your workforce
Contact the OU
Undergraduate
Arts and Humanities
Art History
Business and Management
Combined Studies
Computing and IT
Creative Writing
Criminology
Early Years
Electronic Engineering
Film and Media
Health and Social Care
Health and Wellbeing
Health Sciences
International Studies
Mathematics
Mental Health
Nursing and Healthcare
Religious Studies
Social Sciences
Social Work
Software Engineering
Sport and Fitness
Postgraduate study
Research degrees
Masters in Art History (MA)
Masters in Computing (MSc)
Masters in Creative Writing (MA)
Masters degree in Education
Masters in Engineering (MSc)
Masters in English Literature (MA)
Masters in History (MA)
Master of Laws (LLM)
Masters in Mathematics (MSc)
Masters in Psychology (MSc)
A to Z of Masters degrees
Accessibility statement
Conditions of use
Privacy policy
Cookie policy
Manage cookie preferences
Modern slavery act (pdf 149kb)
OU Community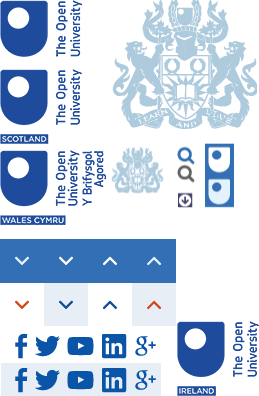 OpenLearn: free learning
OU on TV and radio
OU Students Community
OU Students Association
OU Students Shop (including exam papers)
OU Students Forums
OU Students on Facebook
OU Students on Twitter
OU Students Freshers
Find your personal contacts including your tutor and student support team:
Help with the University's computing systems:
Help with accessing the online library, referencing and using libraries near you:
Help Centre
Study planning and funding
Student Policies and Regulations
Student Charter
Contact the OU Contact the OU
Modern Slavery Act (pdf 149kb)
© . . .
Where do you live?
Please tell us where you live so that we can provide you with the most relevant information as you use this website.
If you are at a BFPO address please choose the country or region in which you would ordinarily be resident.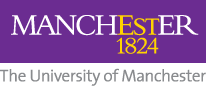 Alternatively, use our A–Z index
This one-year postgraduate course offers access to specialist teaching from leading writers and poets.
Attend an open day
Download our course brochure
Discover more about this subject area
MA Creative Writing / Overview
Year of entry: 2023
We normally expect students to have a First or Upper Second class honours degree or its overseas equivalent in a humanities-based subject area.
Full entry requirements
Course options
Course overview.
Engage with writers, editors and agents.
Become part of a network of esteemed alumni .
Learn from a distinguished team that includes novelists Jeanette Winterson CBE, Ian McGuire, Kamila Shamsie, Beth Underdown, Honor Gavin and Luke Brown; poets John McAuliffe, Frances Leviston, Vona Groarke and Michael Schmidt; and non-fiction writers Ellah Wakatama and Horatio Clare.
Discover the rich literary fabric of Manchester, a UNESCO City of Literature, through Literature Live, Manchester Literature Festival, The Manchester Review, the International Anthony Burgess Foundation and Manchester-based publishers.
Please enable JavaScript to watch this video.
For entry in the academic year beginning September 2023, the tuition fees are as follows:
MA (full-time) UK students (per annum): £11,000 International, including EU, students (per annum): £23,500
MA (part-time) UK students (per annum): £5,500 International, including EU, students (per annum): £11,750
Further information for EU students can be found on our dedicated EU page.
The fees quoted above will be fully inclusive for the course tuition, administration and computational costs during your studies.
All fees for entry will be subject to yearly review and incremental rises per annum are also likely over the duration of courses lasting more than a year for UK/EU students (fees are typically fixed for International students, for the course duration at the year of entry). For general fees information please visit: postgraduate fees . Always contact the department if you are unsure which fee applies to your qualification award and method of attendance.
Self-funded international applicants for this course will be required to pay a deposit of £1000 towards their tuition fees before a confirmation of acceptance for studies (CAS) is issued. This deposit will only be refunded if immigration permission is refused. We will notify you about how and when to make this payment.
Policy on additional costs
All students should normally be able to complete their programme of study without incurring additional study costs over and above the tuition fee for that programme. Any unavoidable additional compulsory costs totalling more than 1% of the annual home undergraduate fee per annum, regardless of whether the programme in question is undergraduate or postgraduate taught, will be made clear to you at the point of application. Further information can be found in the University's Policy on additional costs incurred by students on undergraduate and postgraduate taught programmes (PDF document, 91KB).
Scholarships/sponsorships
Each year the School of Arts, Languages and Cultures offer a number of  School awards and  Subject-specific bursaries  (the values of which are usually set at Home/EU fees level), open to both Home/EU and international students. The deadline for these is early February each year. Details of all funding opportunities, including deadlines, eligibility and how to apply, can be found on the School's funding page  where you can also find details of the Government Postgraduate Loan Scheme.
See also the University's postgraduate funding database  to see if you are eligible for any other funding opportunities.
For University of Manchester graduates, the Manchester Alumni Bursary  offers a £3,000 reduction in tuition fees to University of Manchester alumni who achieved a 1st within the last three years and are progressing to a postgraduate taught masters course.
The Manchester Master's Bursary  is a University-wide scheme that offers 100 bursaries worth £3,000 in funding for students from underrepresented groups.
Contact details
See: About us
Courses in related subject areas
Use the links below to view lists of courses in related subject areas.
English Literature, American Studies and Creative Writing
Regulated by the Office for Students
The University of Manchester is regulated by the Office for Students (OfS). The OfS aims to help students succeed in Higher Education by ensuring they receive excellent information and guidance, get high quality education that prepares them for the future and by protecting their interests. More information can be found at the OfS website .
You can find regulations and policies relating to student life at The University of Manchester, including our Degree Regulations and Complaints Procedure, on our regulations website .
Create profile
Like courses
Apply direct
Create your IDP profile
To continue your research, create your profile with IDP. Your profile allows you to:
Apply direct to courses and receive a response within the same day
Shortlist and save courses
Get the AI course recomendations
Access our cost of living calculator
Match with universities
Now create a profile
Create a profile and start liking courses. We'll show you recommendations that match what you're looking for.
Your password must include
One upper case letter
One lower case letter
One special character
At least 8 characters
Marketing, Media and Communication Courses
Creative Writing Courses
Creative Writing in United Kingdom
Creative Writing courses in United Kingdom
IELTS score (low to high)
IELTS score (high to low)
Course name (A-Z)
Course name (Z-A)
THE World University Rankings
Next starting
Course fee (low to high)
Course fee (high to low)
Filter courses (3) Start a new search
Subject area, specific subject area 1 selected.
Study Level Any
Undergraduate
Postgraduate
Doctorate
Study destination 1 selected
Study mode any.
Course fee range
London
Manchester
Wolverhampton
Canterbury
Dundee
Plymouth
Warwick
Institution Any
University of East London
Manchester Metropolitan University
University of Wolverhampton
University of Kent
University of Warwick
University of Plymouth
University of Dundee
Select subject area Selecting a new subject will reset your search and filters
Agriculture Sciences
All Accounting
All Geography
All Human Welfare Studies And Services
All Pharmacy
Art and Design
Biological and life Sciences
Building and Architecture
Computing and IT
Engineering
Environmental Science
Health and Medicine
Hospitality and Tourism
Information Science and Librarianship
Language and Culture
Law and Legal Studies
Marketing, Media and Communication
Performing Arts and Music
Political and Social Sciences
Teaching and Education
Warwick , United Kingdom
THE world university rank: 104
Course qualification
Masters Degree (Taught)
Entry score
Total course fee
INR 2,180,765 ? GBP 23,460 Program fees are indicative only. Speak to your IDP study counsellor to get up-to-date course prices.
BA (Hons) Creative Writing with study abroad
Manchester , United Kingdom
THE world university rank: 601
Bachelor Degree with Honours
INR 4,601,358 ? GBP 49,500 Program fees are indicative only. Speak to your IDP study counsellor to get up-to-date course prices.
MA Publishing
Plymouth , United Kingdom
THE world university rank: 401
INR 1,459,421 ? GBP 15,700 Program fees are indicative only. Speak to your IDP study counsellor to get up-to-date course prices.
BA Hons Creative and Professional Writing
London , United Kingdom
THE world university rank: 1001
INR 3,831,676 ? GBP 41,220 Program fees are indicative only. Speak to your IDP study counsellor to get up-to-date course prices.
BA (Hons) Creative and Professional Writing and Media
Wolverhampton , United Kingdom
INR 3,750,804 ? GBP 40,350 Program fees are indicative only. Speak to your IDP study counsellor to get up-to-date course prices.
BA (Hons) Creative And Professional Writing (With Foundation Year)
INR 5,108,901 ? GBP 54,960 Program fees are indicative only. Speak to your IDP study counsellor to get up-to-date course prices.
PhD The Contemporary Novel - Practice as Research
Canterbury , United Kingdom
THE world university rank: 351
INR 4,852,341 ? GBP 52,200 Program fees are indicative only. Speak to your IDP study counsellor to get up-to-date course prices.
BA (Hons) Creative Writing with placement
INR 6,135,144 ? GBP 66,000 Program fees are indicative only. Speak to your IDP study counsellor to get up-to-date course prices.
MLitt Creative Writing Practice and Study
Dundee , United Kingdom
THE world university rank: 201
INR 1,849,839 ? GBP 19,900 Program fees are indicative only. Speak to your IDP study counsellor to get up-to-date course prices.
BA (Hons) Creative and Professional Writing and Media with Foundation Year
INR 5,001,072 ? GBP 53,800 Program fees are indicative only. Speak to your IDP study counsellor to get up-to-date course prices.
Showing 1-10 of 12 courses
How does IDP FastLane work?
With the FastLane 'Offer in Principle', you'll know in minutes if you'll be accepted!
Broadcast media refers to a wide spectrum of different communication channels. This broad-based education prepares you for a su...
Media Theory is the academic study of how media interacts with people and the theories that offer explanations to the array of ...
Digital journalism, also known as online journalism, is a contemporary form of journalism where editorial content is distribute...
To find out more about the information shown here – read about How we collect and display course information . IDP assumes no responsibility or liability for any errors or omissions in the content of this site. We always recommend that you speak to an IDP counsellor to get the latest and most accurate advice.
Undergraduate Creative Writing courses in United Kingdom
Postgraduate Creative Writing courses in United Kingdom
Doctorate Creative Writing courses in United Kingdom
Creative Writing courses in United States
Creative Writing courses in Canada
Creative Writing courses in Australia
Search for courses
Find a university
Find a scholarship
Please select a level of study
Enter subject, choose from the list or hit search
Start typing, choose from the list or hit search
Enter subject, choose from the list or or hit search
Please type and select an institution
Type 3 characters of a university name and select from the list
Enter a university or school name and select from the list
Got any ideal countries in mind?
Let's get started
Sign up or login in with one click, sign up or login to save your courses, has been saved to your shortlist, view your shortlist or close this box to continue researching.
Top 10 Business Analytics Tools You Should Know About
A Complete Guide To Data Analyst Course Fees in Bangalore
10 Best Business Analytics Courses in Surat
Top 10 Data Analytics Courses With Python
Different Categories of Tally Jobs in India

ADVISOR UNCLE
Online Courses & Certification Trainings
Top 5 Creative Writing Courses in The UK With Certificates
Apart from corporate writing and hard journalism, there is a whole universe of creative writing. creative writing allows you to stretch your storytelling skills and broaden your horizon of imagination to create good work. exceptional creative writing skills ensure great success in your writing career, particularly in countries like the uk, where the need for creative writers is growing rapidly. this post entails the best creative writing courses in the uk..

If you're a non-fiction writer, a first-time writer, or a casual creative writer longing to become a published author, then refining your creative writing skills is inevitable to get success. In the courses, you will learn the art of creating stories in the most appealing, suitable, and compelling way possible. Alternatively, creative writing is something that comes from your imagination.
In other words, it is about creating something from scratch, that is creative, beautiful, and different from regular writing. It can be anything like characters, creatures, organisms, or a parallel universe. It also includes Scriptwriting and Poetry Writing. We are going to discuss some of the best creative writing courses in the UK in this blog so keep reading.
What is Creative Writing ?
As the name indicates, creative writing is a form of writing that goes beyond the traditional writing style. Creative writing is used to express one's creativity, imagination, and expressions through images and meaningful words to create impact. It includes both fictional and non-fictional writing such as poetry, short stories, novel writing, journaling, and other forms of writing.
Other writing provides information and facts whereas creative writing gives words to feelings and imagination to create pictures in readers' minds.
Elements of Creative Writing
You must know the components that distinguish a great novel to develop your creative writing abilities and explore new writing topics. Here are the important elements of creative writing.
Character development is the foremost and important element of creative writing. For writing any story or novel you'll need a character to connect with the audience. Readers love those stories that revolve around the main character, and they eagerly read to know the development in the character's life and attach their own feelings to that character. Writers use their creativity for developing the character to engage readers by creating real-life situations to make the story relatable and interesting.
Although there are no set rules for creative writing, it is still a good idea to have a better plot for every literary work you create. Story plots provide direction and purpose to your story which is crucial.  They also make it easier to compose the entire article quickly and efficiently without adding any unnecessary information or "nonsense." Maintaining a strong structure, pace, and direction in your writing can keep your readers more interested.
A good story with a better visual description can get you the best result for your writing work. A story with proper graphic description creates interest in the reader's mind and takes them to the world of imagination. Readers feel connected with the story and characters with the help of visuals. It's always better to put some visuals while describing the surroundings, location, and characters of the plot.
Stories with messages or themes create a great impact. Always try to give some good message at the end of the stories so the readers have some takeaways. The theme helps in writing creatively and giving a message through various angles. With an interesting plot, good characters, and meaningful theme your works become appealing.
What makes creative writing so creative is how you decide to construct the vision in your mind. Creative writing makes use of myths, tales, metaphors, similes, figures of speech, and other analogies to create a vivid image in the reader's mind.
Types of Creative Writing:
Before we dive into the creative writing courses in the UK, let's understand the types of creative writing. When we talk about creative writing, the first thing that comes in a mind is Fiction and poetry which often take the spotlight, but there are several types of creative writing that we can look at.
Developing a preference for one form and genre is the best way to horn your skills to become proficient in that form & genre. However, sometimes changing your form of writing and trying other types of writing gives variety to your work, and using techniques that are unusual in your desired form and genre can be used to improve it.
Let's explore different types of creative writing. Note the types of writing as you read through the list, you've tried and the types you'd like to experience.
Free Writing: Free writing is the act of simply starting to write in a notepad or electronic document. Permit odd words and images to appear on the page. Whatever you want! The highest kind of creative writing is free writing, often known as stream-of-consciousness writing.
Journals: Any type of written log is a journal. You could keep a notebook for your accomplishments, memories, dreams, or gratitude. Many authors keep Omni-journals or idea diaries, which can be used for everything from daily free writing to project planning and brainstorming.
Diaries: A diary is a form of a journal where you record the events of your day. Some diaries begin with "Dear Diary," same as letter format. It's a good idea to start maintaining a diary if you ever intend to write a memoir.
Letters: Writing letters is a crucial skill since being able to communicate clearly is becoming more and more valuable. Take caution when sending emails to friends, relatives, and coworkers because there is a long record of releasing correspondence. Hot tip: writing letters to the editor of a news publication is one strategy to get published if you don't have many clips and credits.
Memoirs : Memoirs are publications that include personal recollections (or stories) that concentrate on events. They are a subgenre of creative nonfiction. One could, for instance, compose a travelogue.
Essays: Essays are often connected to academic writing , although there are several varieties, including personal essays, descriptive essays, and argumentative essays, all of which have the potential to be quite creative (and not especially academic).
Journalism: Different types of journalism require different levels of creativity. Journalism has historically been the unbiased reporting of events, people, and facts. To make their writing more captivating or convincing, journalists now frequently use opinion and narration in their writing.
Poetry: Poetry is the most artistic form of writing and is both well-liked and underappreciated. Formal poetry, free-form poetry, and prose poetry can all be written.
Song Lyrics: Song lyrics merge the artistry of music with the craft of writing. Anyone who can play an instrument should consider composing lyrics because they are akin to writing poetry .
Scripts: Make your mark on film, television, theatre, or video games by writing scripts for them. Movies have the capacity to connect with people who do not read though it's a director's medium still good story plays an important role in the success of any film.
Storytelling : The most interesting type of creative writing, storytelling may be found in both fiction and nonfiction. There are many different genres to pick from, and popular fiction formats include flash fiction, short stories, novellas, and full-length novels. Essays, diaries, memoirs, speeches, and other writings that contain true stories, which are typically first-hand or second-hand accounts of real people and events. As it appears in all other genres of writing, from poetry to speeches, storytelling is a highly valuable ability.
Speeches: Where persuasive, inspirational, or educational, writing speeches can open exciting professional prospects in every field or industry. Additionally, knowing the art of speech writing will help you if ever required to deliver a speech at a significant occasion, like a wedding, graduation, or award ceremony.
Vignettes: A "short evocative description, account, or episode" is what is meant by the term "vignette." Vignettes can be poetry, stories, descriptions, personal accounts…anything goes really. A vignette's crucial feature is its extreme briefness—just a brief clip.
Blogs : A blog is a publishing platform, not a genre of writing, that allows users to view web material on mobile devices. Any kind of writing can be published on a blog. Most blogs contain articles and essays, but you can also discover blogs with journals, poetry, fiction, journalism, and other content .
Scope & Career Options in Creative Writing:
Getting a certificate or degree in creative writing is not mandatory to enter this rewarding field. In today's world, English is the major language to focus on as it is already the most established out of all the other languages, especially in the globalized business world. Anyone with a solid command of a certain language can enter this appealing but highly challenging field of creative writing.
Still, if you are looking for the best creative writing courses in the UK, we are giving information about some of the best UK universities. There are various job opportunities available for creative authors. Specialized creative authors are involved in developing all types of innovative works, including those in a wide range of genres like memoirs, fiction, nonfiction, romance, science fiction, travelogues, and more.
All these writing forms can be combined for writing TV and movie scripts. There are also opportunities for writing feature news, reviewing and blogging about food, and working for online periodicals. Aside from various sorts of freelancing, creative writers may also serve as consultants to create content for corporate websites and portfolios.
Must check out other rewarding courses in the UK
Content Writing Courses in the UK
Digital Marketing Courses in the UK
Technical Writing Courses in the UK
SEO Courses in the UK
Job Prospects For Innovative Writers:
Copywriters – Works majorly in the advertising and marketing field, copywriter's responsibility is to produce text that highlights the benefits of a specific commodity or service for the consumer. The catalogs, marketing letters, product pamphlets, circulars, etc. must be written by these individuals .
Article Writers – Can choose to write for different newspapers, magazines, websites, and a variety of other publications. They can write on fashion, food, travel, health, business, entertainment, sports, and politics, among other topics.
Book Writer (Author) – By telling a tale or discussing a subject of interest, one might become an author. Depending on the type of tale you intend to tell and the target audience, it may fall under the fiction or non-fiction category.
After you finish authoring the book, you must make extensive marketing efforts. Writing a book and expecting readers would love your work is not that simple. It takes a lot of effort to promote a book. You can connect with a good publishing house or self-publish the book.
Scriptwriters – People who enjoy crafting dialogue may pursue this career. The dialogue and plots for films, plays, television programs, etc. are written by scriptwriters. To develop a plot and a storyline for a certain theme or topic, they do extensive study and put in a lot of effort. Writing original and well-crafted dialogue could be a challenge for screenwriters but then this is the work that scriptwriters do.
In addition to these options, one can start their own freelance creative writing portfolios or decide to write articles, stories, reviews, etc. for media houses or a digital platform. After earning a master's degree in creative writing, they can enter the training industry. Finding work at companies that specialize in providing specialized content is another option. The quality of your work and the professionalism you bring to the table are crucial to your success in this industry.
Required Experience:
Setting up your reputation as a professional writer requires creating a portfolio of your most significant writing, with an emphasis on published work that you have produced. You can continue honing your writing talents by consistently penning articles for your school's publications. Simply do your best to read and write frequently.
There is no upper bound to how far you can advance. Additionally, try to share your work with the world. Don't be intimidated by receiving criticism. Try to submit it to as many places as you can. Engage in contests. Ask if the local drama clubs can use your scripts. It's crucial to gain as much exposure as you can.
To increase your employability, search for opportunities to gain some quality work experience. Instead of solely developing your résumé, put your energy into mastering new skills and acquiring more knowledge. You could decide to volunteer for your dream organization. Additionally, you may affiliate yourself with a non-profit organization and work to secure endorsements or grant letters for them. Let's explore the best creative writing courses in the UK.
Also Check: Online Creative Writing Courses
Institutions that Provide Creative Writing Courses in The UK
1. iim skills.
IIM Skills, one of the top institutions in Asia that offers a variety of professional courses online, also provides creative writing courses in the UK. In this course, you'll discover how to create unique content for your fiction and nonfiction books, poems, video scripts, conversations, and more. You'll thoroughly grasp the ways in which copywriting and content writing are different from creative writing.
In addition to giving, you a sizable platform on which to promote your books, the extraordinarily gifted and skilled mentors help you with the creation, publication, and marketing of books of any genre. The best practices for using programs like Kindle Direct Publishers and Google Books to publish your book online will also be discussed. Looking at its benefits, the IIM Skills content writing course is considered one of the best creative writing courses in the UK.
You Will Work On
Write Your First Book (Fiction – Nonfiction.)
Write articles for various platforms.
Write a short story.
Content Writing Course Covers
Introduction to content writing
WordPress web development
Digital content
Copywriting
Marketing collaterals
Email writing
Social media writing
Video scripts
Creative writing
Business listing
Legal writing
Technical 101
Content marketing
Affiliate marketing
Freelance writing
Resume writing
2. The University of Oxford
When mentioning some of the top creative writing courses in the UK, the University of Oxford is also mentioned. The course here focuses on cross-cultural and cross-genre concerns, emphasizing the demands and difficulties of contemporary writers who produce work in the context of other writers from across the world and the critical community.
They provide a clustered learning structure over a two-year period that consists of five residences, two led retreats, and one research placement. The first year concentrates equally on writing styles fiction, drama writing, poetry, and narrative non-fiction. There is a considerable analytical reading and assessment component, which is linked to the writing factors discovered in each of the genres. In your second year you will choose one of the following as your specialization:
        Novel
        short fiction
        Radio drama
        TV drama
        Screenwriting
        Stage drama
        Poetry
        Narrative non-fiction.
Course Title :  MSt in Creative Writing
Duration – 2 Years
These are the best Creative Writing Courses in Canada
3. The University of Cambridge
For those who seek to hone their literary creativity in both fiction and non-fiction, the University of Cambridge offers a Master of Studies (MSt) in Creative Writing. Over the course of two years, students are taught the MSt in condensed, intense study sessions. It was designed with full-time, part-time, and international students in mind and it is one of the best creative writing courses in the UK.
The objective of the Program
Students should develop appended skills by the end of the course:
Acquired their own writing and self-editing talents in a variety of fiction and non-fiction genres
Acquired a substantial and significant knowledge of fiction and non-fiction writing and of crucial, rational, and narrative theory
Course Title : MSt in Creative Writing
Duration : 2 Years
Also Read: Creative Writing Courses in Singapore
4. The University of St. Andrews
When we talk about some of the top creative writing courses in the UK, The University of St. Andrews comes out on top. The MLitt in Creative Writing develops original work while providing analytical and creative study, whether it be poetry or prose. Through practice-based, technically driven, and creatively-driven tuition from eminent contemporary authors, the MLitt program focuses on the development of individual style and the quest for literary greatness. It is one of the best creative writing courses in the UK.
Can study with leading contemporary authors
Gain a strong foundation in style and technique
understanding analytical thinking and the capability to be your own best editor discover the significance of wide and well-informed reading in the progress of a unique 'voice'
Understand and develop an awareness of innovative industry standards in publication and networking
Course Title : Postgraduate, leading to a Master of Letters (MLitt)
5. University College, London
Students in this University College London course will be introduced to some of the most fascinating and difficult literary works written in English between 1900 and the present, as well as significant works of art in popular culture, film, and music. Connecting these works to historical, social, intellectual, and technological advancements of the day, provides the context. They have the best creative writing courses in the UK.
Course Title : MA English
Duration: 2 Yrs
Must Check: Creative Writing Courses in New Zealand
FAQs About Creative Writing Courses in the UK
Q1. how to start writing.
Start reading to become a proficient writer, you must read a lot. It is far more challenging to learn the discipline of creative writing when there are no examples to refer to. Always try to write; have a viewpoint; utilize literary tools; be aware of your audience, and put at least 100 words down each day. Become a part of a writing group, start writing, and allow editing. If you take these actions, I'm sure it will be beneficial.
Q2. What is creative writing?
A variety of genres and literary styles are incorporated into creative writing. It is distinct from academic or technical writing. Focusing on themes like character development, narrative, and storyline, creative writing infuses its framework with creativity and narrative.
Q3. What is the main objective of creative writing?
Creative writing aims to enthrall a reader and provide an emotional or thoughtful appeal, but how it accomplishes this depends on the type of writing used.
Q4. What are the important types of writing ?
There are only five main writing categories: descriptive, expository, narrative, persuasive, and journal or letter writing. Each writing genre has its own exclusive purpose and requires diverse skills.
Q5. How to improve your writing skills?
You must learn from the best, but don't copy them. To generate ideas, use the snowflake approach to create a character based on someone you know. In an environment that encourages the flow of creativity, try freewriting.  
A person's imagination and creative thoughts are summed up in their creative writing, it also includes their unique ideas in form of stories. Depending on one's writing style there may be speeches, books, articles, or poetry. You need to read a lot to be an excellent writer. With efforts, hard work, and a unique perspective you can create outstanding content to connect with your audience. You can explore the best creative writing courses in the UK.
The best, most-awarded instructors will assist you in every technical area so you may hone your skills. You will be in a stimulating environment with like-minded people, which is in and of itself a terrific way to experiment with different styles of recording your ideas. Some institutions give scholarships in addition to an active internship program that is driven by assignments. I'm hoping that this essay will help you choose wisely. I sincerely hope that this article aids in your decision-making to choose the best creative writing courses in the UK. Happy Learning. ← Effective Uses Of Data Analytics With Python In Business
A Complete Guide To Data Analytics Courses By NIIT →
You May Also Like
Top 4 creative writing courses in manchester, top 4 technical writing courses in varanasi, leave a reply cancel reply.
Your email address will not be published. Required fields are marked *
Save my name, email, and website in this browser for the next time I comment.
We value your privacy
We use cookies to allow this site to work for you, improve your user experience, and to serve you advertising tailored to your interests. Let us know if you agree to all cookies. You can manage your preferences at any time
Your Privacy
We use cookies, which are small text files placed on your computer, to allow the site to work for you, improve your user experience, to provide us with information about how our site is used, and to deliver personalised ads which help fund our work and deliver our service to you for free.
The information does not usually directly identify you, but it can give you a more personalised web experience.
You can accept all, or else manage cookies individually. However, blocking some types of cookies may affect your experience of the site and the services we are able to offer.
You can change your cookies preference at any time by visiting our Cookies Notice page. Please remember to clear your browsing data and cookies when you change your cookies preferences. This will remove all cookies previously placed on your browser.
For more detailed information about the cookies we use, or how to clear your browser cookies data see our Cookies Notice
Manage consent preferences
These cookies are necessary for the website to function and cannot be switched off in our systems.
They are essential for you to browse the website and use its features.
You can set your browser to block or alert you about these cookies, but some parts of the site will not then work. We can't identify you from these cookies.
These help us personalise our sites for you by remembering your preferences and settings. They may be set by us or by third party providers, whose services we have added to our pages. If you do not allow these cookies, then these services may not function properly.
These cookies allow us to count visits and see where our traffic comes from, so we can measure and improve the performance of our site. They help us to know which pages are popular and see how visitors move around the site. The cookies cannot directly identify any individual users.
If you do not allow these cookies we will not know when you have visited our site and will not be able to improve its performance for you.
These cookies may be set through our site by social media services or our advertising partners. Social media cookies enable you to share our content with your friends and networks. They can track your browser across other sites and build up a profile of your interests. If you do not allow these cookies you may not be able to see or use the content sharing tools.
Advertising cookies may be used to build a profile of your interests and show you relevant adverts on other sites. They do not store directly personal information, but work by uniquely identifying your browser and internet device. If you do not allow these cookies, you will still see ads, but they won't be tailored to your interests.
The shortcut to your shortlist
Make your university search faster and less stressful. Get a personalised shortlist by selecting what matters to you.
Popular universities
University of Leicester
University of South Wales
Liverpool Hope University
Coventry University
University of Winchester
University College Birmingham
University of Plymouth
The University of Law
Sheffield Hallam University
Bangor University
University of Oxford
BROWSE ALL UNIVERSITIES
Course search
Popular undergraduate courses.
Computer Science
Physiotherapy
LLB Bachelor of Laws
Sports Science
Mathematics
Biomedical Sciences
Open days search
Upcoming open days.
University of Hertfordshire
Canterbury Christ Church University
BIMM University
Article search
Popular articles.
What are offer holder days?
Are you eligible for student finance?
Preparing for your university interviews
Replying to offers
Unconditional offers
BROWSE ALL ARTICLES
Popular topics
Tuition fees & financial support in Northern Ireland
Tuition fees & financial support in Scotland
Tuition fees & financial support in Wales
Tuition fees & financial support in England
What to do if you miss the UCAS deadline
Creative Writing
SUBJECT LEAGUE TABLE 2023
A Creative Writing degree will let you flex your storytelling abilities and study the work of literary legends.Our university rankings for Creative Writing include Scriptwriting and Poetry Writing.
OTHER LEAGUE TABLES
University League Tables
Arts, Drama & Music League Table
Download league tables
QUICK LINKS
Methodology
University ranking
University name
Overall score
Entry standards
Student satisfaction
Research quality
Graduate prospects
1 6 2 New 3 1 4 1 5 6 2 7 1 8 2 9 New 10 8 11 New 12 35 13 6 14 32 15 2 16 14 17 14 18 23 19 5 20 25 21 18 22 21 23 15 24 8 25 16 26 1 27 7 28 4 29 14 30 18 31 20 32 22 33 7 34 6 35 1 36 15 37 14 38 21 39 9 40 4 41 14 42 43 8 44 7 45 23 46 3 47 6 48 12 49 16 50 New 51 2 52 3 53 1 54 3 55 5
University of Leeds VIEW COURSES University of Strathclyde VIEW COURSES University of Warwick VIEW COURSES University of Birmingham VIEW COURSES Newcastle University VIEW COURSES Royal Holloway, University of Londo... VIEW COURSES University of East Anglia UEA VIEW COURSES Lancaster University VIEW COURSES University of Nottingham VIEW COURSES University of Plymouth VIEW COURSES University of Reading VIEW COURSES Birmingham City University VIEW COURSES University of Hull VIEW COURSES Canterbury Christ Church University VIEW COURSES Brunel University London VIEW COURSES Kingston University VIEW COURSES University of Roehampton VIEW COURSES University of Worcester VIEW COURSES De Montfort University VIEW COURSES Anglia Ruskin University VIEW COURSES Bath Spa University VIEW COURSES University of Dundee VIEW COURSES Nottingham Trent University VIEW COURSES University of Chichester VIEW COURSES Manchester Metropolitan University VIEW COURSES Teesside University, Middlesbrough VIEW COURSES University of Derby VIEW COURSES University of Lincoln VIEW COURSES Bristol, University of the West of ... VIEW COURSES University of Essex VIEW COURSES Aberystwyth University VIEW COURSES University of Kent VIEW COURSES University of Wolverhampton VIEW COURSES University of Greenwich VIEW COURSES University of Salford VIEW COURSES University of Westminster, London VIEW COURSES Bournemouth University VIEW COURSES Bangor University VIEW COURSES Arts University Bournemouth VIEW COURSES University of Gloucestershire VIEW COURSES Liverpool Hope University VIEW COURSES Edge Hill University VIEW COURSES University of Central Lancashire VIEW COURSES University of Portsmouth VIEW COURSES Sheffield Hallam University VIEW COURSES York St John University VIEW COURSES University of Brighton VIEW COURSES University of Winchester VIEW COURSES Liverpool John Moores University VIEW COURSES Leeds Trinity University VIEW COURSES Falmouth University VIEW COURSES St Mary's University, Twickenham VIEW COURSES Cardiff Metropolitan University VIEW COURSES Staffordshire University VIEW COURSES Coventry University VIEW COURSES
100% 99% 99% 97% 96% 94% 94% 94% 94% 89% 87% 86% 86% 85% 85% 85% 85% 85% 84% 84% 84% 84% 84% 83% 83% 83% 83% 83% 82% 82% 82% 82% 82% 81% 80% 80% 80% 80% 79% 78% 77% 77% 76% 76% 76% 75% 74% 73% 73% 72% 71% 70% 67% 66% 65%
78% 100% 76% 70% 71% 68% 71% 73% 71% 61% 60% 55% 57% 46% 53% 60% 55% 59% 56% 57% 55% 76% 58% 61% 60% 56% 58% 56% 59% 52% 54% 49% 53% 63% 59% 48% n/a 48% 57% 62% 52% 59% 53% 55% 51% 53% 49% 52% 58% 48% 52% 44% 47% 45% 47%
74% 81% 79% 76% 71% 79% 74% 76% 71% 79% 79% 81% 76% 79% 81% 80% 76% 79% 67% 79% 78% 73% 80% 80% 74% 83% 83% 80% 83% 79% 90% 76% 79% 78% 81% 77% 76% 79% 89% 81% 76% 79% 80% 75% 79% 79% 68% 71% 70% 66% 78% 84% 76% 80% 73%
90% 85% 86% 89% 94% 87% 87% 82% 89% 86% 81% 88% 84% 82% 77% 77% 81% 63% 82% 79% 81% 78% 75% 72% 86% 79% 62% 75% 71% 81% 69% 87% 80% 68% 70% 84% 70% 77% 64% 67% 72% 73% 74% 71% 80% 63% 78% 64% n/a 73% n/a n/a 60% n/a n/a
n/a n/a n/a 70% n/a n/a 60% n/a n/a n/a n/a n/a n/a 65% 65% n/a 60% 70% 70% n/a 55% n/a n/a 50% 45% n/a 65% n/a n/a n/a 50% n/a n/a n/a 45% n/a 55% 45% n/a 35% n/a 30% 35% 50% 30% 50% n/a 45% 55% n/a 40% 50% n/a n/a n/a
Read the University and Subject League Tables Methodology to find where the data comes from, how the tables are compiled, and explanations of the measures used.
The following institutions have courses in this subject but insufficient data to be included in the ranking:
- Cardiff University
- Glyndwr University, Wrexham
- Goldsmiths, University of London
- Keele University
- Leeds Arts University
- London Metropolitan University
- London South Bank University
- Loughborough University
- Middlesex University
- Newman University, Birmingham
- Plymouth Marjon University
- Queen's University Belfast
- Solent University (Southampton)
- Swansea University
- University of Aberdeen
- University of Bedfordshire
- University of Bolton
- University of Chester
- University of East London
- University of Hertfordshire
- University of Huddersfield
- University of Oxford
- University of South Wales
- University of Surrey
- University of the Highlands and Islands (UHI)
The maximum scores for the measures shown are as follows:
Entry Standards: No maximum Student Satisfaction: 5.00 Research Quality: 4.00 Research Intensity: 1.00 Graduate Prospects: 100 Overall Score: 100.0
All measures used to compile the tables are available on the full table.
Filter by region
East Midlands
East of England
North East England
North West England
South East England
South West England
West Midlands
Yorkshire and the Humber
Subject league tables
Accounting & Finance
Aeronautical & Aerospace Engineering
African & Middle Eastern Studies
Agriculture & Forestry
American Studies
Anthropology
Archaeology
Architecture
Art & Design
Asian Studies
Biological Sciences
Business & Management Studies
Celtic Studies
Chemical Engineering
Childhood & Youth Studies
Civil Engineering
Communication & Media Studies
Complementary Medicine
Counselling, Psychotherapy & Occupational Therapy
Drama, Dance & Cinematics
Electrical & Electronic Engineering
Food Science
Forensic Science
General Engineering
Geography & Environmental Science
Health Studies
History of Art, Architecture & Design
Iberian Languages
Information Technology & Systems
Land & Property Management
Linguistics
Manufacturing & Production Engineering
Materials Technology
Mechanical Engineering
Medical Technology & Bioengineering
Optometry, Ophthalmics & Orthoptics
Paramedic Science
Pharmacology & Pharmacy
Physics & Astronomy
Russian & East European Languages
Social Policy
Social Work
Speech & Language Therapy
Theology & Religious Studies
Tourism, Transport, Travel & Heritage Studies
Town & Country Planning and Landscape Design
Veterinary Medicine
CHOOSE A REGION
University group, choose a group.