Jan 30, 2021
Managed by Q Case Study: Reflections & What Happened After?
I didn't know about Managed by Q until I encountered it in a case study by MIT Sloan . The case study is thought-provoking and even though I've submitted my work, I had lingering thoughts about the company's strategy and direction.
FYI: The link, at the point of writing, is broken and possibly will be fixed by the site.
TL:DR version: A reflection on how Managed by Q uses the Good Job concept as it's differentiating business model and whether more start-ups/companies should consider using the Good Job concept.
Who is Managed By Q?
Managed by Q, known in short as "Q" is an on-demand office cleaning and maintenance company that was founded in 2014. The case study was created in 2015 , a period when Uber and other popular on-demand start-ups like Taskrabbit made the term "on-demand" very hot in the start-up environment.
The Good Jobs Strategy
Q's co-founder and CEO Dan Teran found himself skewing towards the Good Jobs Strategy , which solely by its name means investing in your employees. This was counter-intuitive at the time when businesses were going for cost reduction via the gig economy.
Q differentiates itself with its high-quality services driven by the company's culture called "Q standard". While most on-demand start-ups use contractors to drive the core business (e.g. Uber hires a pool of contract drivers), Q employed cleaners as full-time roles with employee health and annual leaves benefits.
A driven and committed workforce
Cleaners are called "field operators" and they are hired through a rigorous hiring and training process to assimilate into Q's culture which values transparency and outstanding customer service.
A dedicated workforce means higher productivity, lower turnover; hence reducing the cost of hiring. In the long run, the cost is lower compared to companies with a weak workforce and high turnover.
For further reading, you can refer to the original book called the Good Jobs Strategy by Zeynep Ton or this free book with a similar idea called More Good Jobs from App Sumo .
Use of Technology in the Janitorial Industry
The role of technology comes in as a driver to the high-quality service provided by Q. All cleaning tasks are defined clearly through the Ipad. Each customer is given a customized dashboard with the tasks from the office manager. With the iPad, the customer can track or add tasks to the cleaning schedule. Vice versa, the field operator uses the iPad to take pictures of their completed task and feedback to the client. The iPad is a gateway to accountability and transparency in communications. Field operators are motivated to exceed expectations for a good rating and clients would get excellent servicing from Q.
Expansion or focus on deepening the business?
In the case study, Q was at the point to grow. What is the next best step Q should take? Should Q expand to new locations or deepen its service offering?
I don't think there is a right or wrong answer on what's the next step or strategy to deploy. One thing certain is Q has built a differentiated business model via quality services and transparency through technology.
What did other companies do?
These are some local (Singapore) and international references off my head:
Grab: Expanded to other countries before increasing its services
Klook: an in-destination tour and activities marketplace that expanded after starting in Hong Kong & Macau . Has expanded to Singapore and increased its offering to include hotel stays.
Crocs: expanded too fast with too many offerings. Had to cut down to bounce back.
It is inconclusive on which strategy is better and it really depends on the business, industry, and the economy.
Applying for your business
So what can I conclude from this case study learning?
As part of contributing goodness in this world, the Good Jobs Strategy makes a lot of sense but I understand it really depends on the business and its industry. Why not try for long time contractors who have performed consistently?
To expand or offer more services: this is still a puzzling one. It seems like different businesses approach it differently.
What happened to Managed by Q?
Q was acquired by WeWork for $220 million in 2019 and sold to Eden for $25 million in 2020.
Unfortunately, we would not be able to see the progress of Q and how the Good Jobs Strategy as a strategy for a start-up could weather the economic impact from Covid-19.
The case study introduced me to the Good Jobs Strategy. It is not something new in established companies like Trader Joe's and Costco (examples from the Good Jobs Strategy book) but new to start-ups. Managed by Q, a start-up in the janitorial industry managed to make a difference and differentiate its business model using this strategy. Whether to expand or deepen services as the next strategy, there's no right or wrong answer, just how the strategy will be executed.
More from Kellyyspace
Always on a lookout for new apps. Interested in business strategy and how the whole experience works.
About Help Terms Privacy
Get the Medium app
Kellyyspace
Text to speech
How data-savvy are you, really? Take our quiz to find out.
Which program is right for you?

Through intellectual rigor and experiential learning, this full-time, two-year MBA program develops leaders who make a difference in the world.
A rigorous, hands-on program that prepares adaptive problem solvers for premier finance careers.
A 12-month program focused on applying the tools of modern data science, optimization and machine learning to solve real-world business problems.
Earn your MBA and SM in engineering with this transformative two-year program.
Combine an international MBA with a deep dive into management science. A special opportunity for partner and affiliate schools only.
A doctoral program that produces outstanding scholars who are leading in their fields of research.
Bring a business perspective to your technical and quantitative expertise with a bachelor's degree in management, business analytics, or finance.
A joint program for mid-career professionals that integrates engineering and systems thinking. Earn your master's degree in engineering and management.
An interdisciplinary program that combines engineering, management, and design, leading to a master's degree in engineering and management.
Executive Programs
A full-time MBA program for mid-career leaders eager to dedicate one year of discovery for a lifetime of impact.
This 20-month MBA program equips experienced executives to enhance their impact on their organizations and the world.
Non-degree programs for senior executives and high-potential managers.
A non-degree, customizable program for mid-career professionals.
How to draft a letter to a workplace harasser
A risk management playbook for organizational resilience
Artificial intelligence can design more appealing cars
Ideas Made to Matter
New case study examines good jobs and growth at Managed by Q
Zach Church
Jun 15, 2016
A new case study from MIT Sloan examines growth strategies for Managed by Q , an on-demand office cleaning and management company where pay above industry standard is a core part of the business model.
Founded in 2014, Managed by Q provides office cleaning, maintenance, and supply services. Headquartered in New York City, Q also operates in Chicago, San Francisco, and Los Angeles.
Unlike other on-demand companies like Uber or food delivery service DoorDash, Managed by Q hires employees instead of relying on contractors. Those working 30 hours or more a week receive free health insurance, workers compensation, paid vacation time, and a 401(k).
As of summer 2015, cleaners were starting at $12.50 an hour, with a 25 cent raise every six months. Even without benefits, that put income well above the janitorial industry's average annual wage of $15,000.
The approach has made Managed by Q stand out in the on-demand industry, where classifying workers as contractors—freeing companies from the need to provide benefits and a minimum wage—is the norm.
Managed by Q's commitment to workers and operational excellence highlights several elements of " The Good Jobs Strategy ," a book by MIT Sloan Adjunct Associate Professor Zeynep Ton. In the book, Ton argues that when a company deploys its workforce in smart ways, its workers can be a driver of profit rather than a driver of cost. Costco, grocery chains Trader Joe's and Mercadona, and convenience store chain QuikTrip are all detailed as examples.
"The original thesis is, if our people are so amazing and our technology is so amazing, eventually office managers will turn to us for everything," Managed by Q co-founder and CEO Dan Teran says in the introduction to the case study. "So we'll effectively aggregate the demand for all of the goods, services, and technology that's required to run the office. And that's the bet we're making."
The case study, which is available free online , was written by Ton and Cate Reavis, MIT Sloan's associate director of curriculum development. It examines Managed by Q's position in July 2015 and offers three paths to growth: acquire more customers and offer more services in the four current markets; expand into new markets; or build its technology platform to offer more services, including some by approved vendors such as information technology firms.
On May 9, Teran visited Ton's class at MIT Sloan to discuss the case study. Teran told students that Managed by Q was pursuing each of the options, while paying attention to strengthening its technology platform.
Managed by Q has raised more than $40 million in funding, including a $25 million series B round earlier this year. In the class, students said taking on funding may force Managed by Q to make decisions that compromise its commitment to good jobs in exchange for faster growth and greater returns.
"It is true … there are some investors that are too short-term focused, but there are also other investors that are thinking more long term," Teran said. "But the only way you can satisfy those investors is with operational excellence."
Related Articles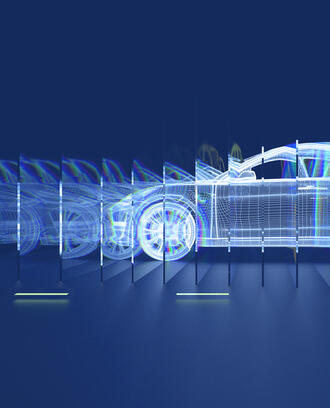 Provide details on what you need help with along with a budget and time limit. Questions are posted anonymously and can be made 100% private.
Studypool matches you to the best tutor to help you with your question. Our tutors are highly qualified and vetted.
Your matched tutor provides personalized help according to your question details. Payment is made only after you have completed your 1-on-1 session and are satisfied with your session.
Zhejiang University Chapter 5 Managed by Q Management Strategies Case Study
User Generated
Business Finance
Zhejiang University
Description
Prepare an analysis of the Managed by Q case.
Assess Q's strengths, opportunities, weaknesses, and threats
What strategy or strategies should Q implement to enable growth?
What analysis or models support that strategy?
What specific recommendations do you have for Q to enable growth?
Take the role of a consultant or advisor. Focus and organize your analysis (use a framework or technique). Be specific with recommendations. Include implementation issues, benefits, and/or obstacles as appropriate. Base your analysis on information in the case, but additional research is welcome. Do not summarize the case.
Unformatted Attachment Preview
Explanation & Answer
Please view explanation and answer below. 1 Managed by Q Case Analysis Name Department Institutional Affiliation Course Professor Date 2 Managed by Q Case Analysis Executive Summary Managed by Q offers office services, ranging from cleaning and maintenance to supply restocking. The company's SWOT analysis shows that it has several strengths, weaknesses, opportunities, and threats in its operations. Through the differentiation strategy, Q can offer its clients with unique products and services. This ensures it stands out in the market. The differentiation strategy is supported by the economic value creation model. By ensuring that clients gain some value from the cleaning services, Q will have done its best to customize services per the needs of the client. To attain growth, Q should acquire its competitors, collaborate with high-quality supplier brands, and embrace the horizontal integration corporate strategy. 3 Q's SWOT Analysis Strengths Weaknesses • Low rates of turnover and improved • Demand for helpers and handymen are customer retention because of better unpredictable and require to be filled pay for field operators (Ton & Reavis, in a short period. 2016). • Effective training sessions for operators • Efficient communication between account managers (QMs) and office managers using the iPad, phone, email, or face-to-face visits • A robust Q culture centered on solving difficult problems using technology and communicating courageously • Respect and trust towards employees, offering them the flexibility to work effectively • Adoption of technology by offering cleaners apps, which customized task lists to be checked off when done Opportunities Threats • The recurring nature of cleaning offers • Imitation by companies that copy the Q the chance to prevail in the market services provided by Q in many cities and states • Effective cleaning presents the chance to be sought to provide office supplies, • Different states necessitate different maintenance, or shipping entry strategies because of varying real estate markets, which can have variable levels of commercial land ownership Differentiation Strategy at Q to Enable Growth A differentiation strategy concentrates on creating higher value for consumers compared to the value that competitors create by providing goods or services with distinct features while maintaining costs at the original level, permitting the firm to enforce higher prices to its consumers. Differentiation seeks to offer consumers distinctive features and services, new goods, and promotions (Rothaermel, 2021). Q sought to offer high customer value such that despite being a cleaning company, it also offered maintenance and office supplies. The aim was for clients to taste Q's quality cleaning services and get back to Q for the other offerings (Ton & Reavis, 2016). Since the target clients were firms with 6,000-20,000 square feet of space, they would have between fifty and one-fifty workers in every location. These would offer a better market both for the cleaning and supplies venture. The use of technology helped Q differentiate itself by offering totally transparent services. This was different from what competitors were doing since Q gave clients an iPad with a tailored dashboard, which listed tasks demanded by office managers. Hence, the tasks would be delivered efficiently because of the smooth levels of communication between Q and its clients. Moreove...
24/7 Homework Help
Stuck on a homework question? Our verified tutors can answer all questions, from basic  math  to advanced rocket science !
Similar Content
Related tags.
dynamic performance obstacles annotated bibliography REITs food preparation case study managamenet management management theory Individual assessment tools ESCI
The Power of Habit - Why We Do What We Do in Life and Business
by Charles Duhigg
by Taylor Adams
Crime and Punishment
by Fyodor Dostoyevsky
Ethan Frome
by Edith Wharton
You Are a Badass
by Jen Sincero
Invisible Man
by Ralph Ellison
The Second Sex
by Simone de Beauvoir
The Life-Changing Magic of Tidying Up
by Marie Kondo
The Russian Hoax
by Gregg Jarrett
working on a homework question?
Studypool is powered by Microtutoring TM
Copyright © 2023. Studypool Inc.
Studypool is not sponsored or endorsed by any college or university.
Ongoing Conversations
Access over 20 million homework documents through the notebank
Get on-demand Q&A homework help from verified tutors
Read 1000s of rich book guides covering popular titles
Sign up with Google
Sign up with Facebook
Already have an account? Login
Login with Google
Login with Facebook
Don't have an account? Sign Up

American History (4,233)
Biographies (1,169)
Book Reports (3,862)
Business (17,295)
English (13,873)
History Other (3,821)
Miscellaneous (12,648)
Music and Movies (1,106)
Philosophy (1,165)
Psychology (1,486)
Religion (954)
Science (2,671)
Social Issues (7,925)
Technology (1,924)
Browse Essays
/ Case Solution of Managed by Q
Case Solution of Managed by Q
Essay by Anamul Hoq • October 8, 2018 • Case Study • 751 Words (4 Pages) • 12,693 Views
Essay Preview: Case Solution of Managed by Q
Growth Strategy of 'Managed by Q'
STRATEGIC FUNDAMENTALs_E111
Md. Anamul Hoq | MBA Evening | University of Dhaka
Case Abstract [pic 2]
M anaged by Q  is an on-demand service provider based in the USA which currently available in three business district – New York, Chicago and San Francisco having high customer satisfaction. In July 2015, Dan Teran  – Cofounder & CEO started its operation alongside Saman Rahmanian  who overlooks the operations and maintenance.
'Managed by Q' as an on-demand company has to deal with rival companies like ABM Industries, ServiceMaster Clean and Jani-King International since the janitorial service industry in the USA is highly   fragmented  where the barrier to entry is low.
Q 's target customers are corporate houses who take services of Cleaning, Office Maintenance, and Office Supplies from Q. Q managed to differentiate  itself by 'fully transparent service'  to its valued customer and prioritize the quality  of work.
Q  employees are called 'Operators' who get paid good remuneration  than market standard, flexible work hour , in-house training, bonus  and smooth career growth  which have a positive impact on employee turnover and  customer retention . Q's culture  required transparency, problem-solving, cleaning experience, integrity and work ethics.
T o grow, Q is focusing 'good job strategy'  with the values of transparency, community, integrity, Optimism & innovation which creates superior value for employees and customers.
HOW TO GROW?
External Analysis  of 'Managed by Q'
External analysis deals with strategic opportunities and threats  of an organization's operating environment. From the given case materials I found following opportunities and threats of 'Managed by Q'-
Internal Analysis  of 'Managed by Q'
Internal analysis emphasis on the resources, capabilities, and competencies  of a company which leads to explore the company's strengths & weaknesses. These are following –
Potential Services of Q [pic 4]
(2018, 10). Case Solution of Managed by Q. Essays24.com . Retrieved 10, 2018, from https://www.essays24.com/essay/Case-Solution-of-Managed-by-Q/86359.html
"Case Solution of Managed by Q" Essays24.com . 10 2018. 2018. 10 2018 <https://www.essays24.com/essay/Case-Solution-of-Managed-by-Q/86359.html>.
"Case Solution of Managed by Q." Essays24.com . Essays24.com, 10 2018. Web. 10 2018. <https://www.essays24.com/essay/Case-Solution-of-Managed-by-Q/86359.html>.
"Case Solution of Managed by Q." Essays24.com. 10, 2018. Accessed 10, 2018. https://www.essays24.com/essay/Case-Solution-of-Managed-by-Q/86359.html.
Strategy Case Study - Managed by Q - Manan Trivedi
Uploaded by, document information, description:, original title, share this document, share or embed document, sharing options.
Share on Facebook, opens a new window Facebook
Share on Twitter, opens a new window Twitter
Share on LinkedIn, opens a new window LinkedIn
Share with Email, opens mail client Email
Copy Link Copy Link
Did you find this document useful?
Is this content inappropriate, original title:, reward your curiosity.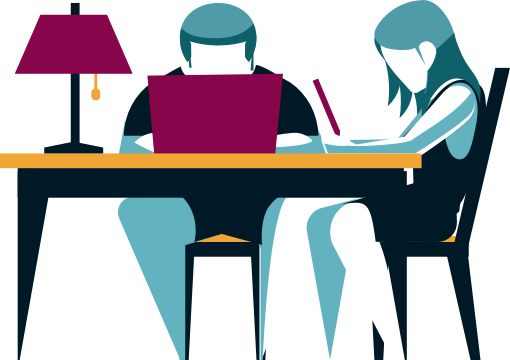 Share on Facebook, opens a new window
Share on Twitter, opens a new window
Share on LinkedIn, opens a new window
Share with Email, opens mail client
Create Account
Case Studies
Managed By Q
CASE STUDY BY POPPIN
Managed by Q
When Managed by Q moved to a new office, they needed to create an open, collaborative workspace
They wanted a clean and polished look that reflected their brand and made their employees excited to come to work.
Create a layout that accommodates different working styles
Represent the brand with a clean, polished look
Make employees feel at home with a comfortable workspace
The Solution
Series A Desk System with Max Task Chairs and Stow File Cabinets
Breakout spaces for collaboration equipped with Charcoal Upbeat Stools
Simple and neutral color palette
Download PDF
Series A Desk , Max Task Chair , Stow File Cabinet
Upbeat Stool
To make a clean black and white palette feel modern and inviting, try incorporating additional furniture and accessories in neutral hues with varying textures for added warmth and dimension.
Mix + Match
We helped customize the space by combining White Series A Desks with Dark Gray Max Task Chairs and Black Stow File Cabinets for a clean, high-contrast look that complements the modern office and reflects their brand.
Shared Spaces
Managed by Q values a creative and collaborative office environment, so we designed breakout spaces to encourage team brainstorms or informal meetings.
Max Drafting Chair
Working with Poppin was great — I couldn't have done it without our rep! Our engineers love their Series L desks so much, we're filling our next office with standing desks, too.
Linsay Martino, Director of Facilities
Maximize Space
By creating separate work zones throughout the office, Managed by Q has several designated workspaces for private work, collaborative thinking, and formal meetings.
Pitch Meeting Chair
Shop the Solution
See how the Poppin Furniture Collection can work for you.
More Case Studies
See how people work with Poppin.
YOUBE wanted creative, workspace solutions for their coworking space—and Poppin was there to help with furniture that met their clients' needs.
Industrious
Industrious worked with Poppin to create an inspirational space that provided enterprise-level companies the option to make a beautiful office suite their own.
As a provider of turnkey workspaces, Congregate needed a furniture partner they could trust to outfit their clients' offices.
When Jun Group moved into their new office, they had to make a choice—bring their existing office furniture with them, or start fresh.
Remove Product?
Let's stay in touch..
Sign up for sneak peeks of new products, exclusive sales, and work happy inspiration.
I have read and agree to the Privacy Policy.