How to give a good presentation in English
Updated November 10, 2022
For many people, giving an oral presentation is extremely nerve-racking, but the task becomes even more daunting if you are doing the presentation in English, as a non-native speaker. After all, while you may be able to communicate in everyday situations, public speaking is a different prospect entirely. Nevertheless, learning to give excellent presentations in English can be extremely beneficial, especially when you consider that  English is the international language of business , and practice makes perfect. To make the task slightly easier, we have compiled some top tips for delivering excellent presentations in the  English language , so that you can impress your employers, deliver a great sales pitch to clients, present important findings to your team, or get that excellent grade for oral presentation at school or university.
Our top tips to give an excellent presentation in English
Top 5 presentation tips, useful vocabulary to use in presentations, learn languages at your pace, think about your delivery.
Although what you say is important, the secret to delivering a great speech lies in the way you say things. In particular, when delivering a presentation in English, you should focus on speaking clearly and at a steady pace, so that your audience can understand you easily.
During a presentation , your nerves may get the better of you, causing you to speed up. However, this can make your speech far less clear, so it is important to practice pacing. You should also feel free to take the occasional pause to catch your breath, gather your thoughts, or have a drink of water; especially before introducing a new idea.
Furthermore, you must avoid speaking in a monotone voice, which can make a presentation seem dull and boring, regardless of the content. When rehearsing your speech, focus on placing emphasis on keywords and changing tone depending on what you are saying. If in doubt, watch videos of great speeches and pay attention to how they speak.
Introduce yourself and establish the topic(s) you are going to discuss. Before you begin, people will want to know who you are and why they should listen to what you have to say, while pinpointing exactly what you are going to discuss can help to establish realistic expectations amongst the audience.
Provide an overview of the presentation.   During this phase, you might want to briefly explain the format of your presentation and some of the key points. You may even wish to state some of your conclusions, which you can then expand upon throughout the remainder of the speech.
Make sure you acknowledge when you are changing topics.   If you are giving a presentation that lasts more than a few minutes, it is inevitable that some people will tune out at certain parts, because people have short attention spans. Marking a shift in topics is a great way to 'win back' those who have tuned out.
Establish early that you will take questions at the end.   Giving a presentation is difficult enough, without constant interruptions. At the same time, people may have valid questions about your presentation and the facts contained within it. State early on that you will answer questions after you have finished.
Practice your presentation frequently.   Even native speakers will practice giving an important speech ahead of time. One tip is to give your speech in front of a mirror, so you can practice making gestures at the right time. Try to get through your entire speech without using too many filler words like 'erm' and 'ahh'.
Introductory phrases:
The beginning of your presentation is one of the most important parts, because it sets the tone for what is to come. During your introduction, you will likely need to explain who you are, what your position is and what you are going to be discussing. The following may be helpful as introductory phrases:
"Hello everyone, my name is…" "Good morning/afternoon/evening, my name is… and I am a…" "Welcome everybody. Today I am going to talk about…"
Changing focus:
During your presentation, there may be times where you need to shift the focus, in order to make all of the points you wish to make. Drawing attention to any changes of focus can serve to give your presentation a clearer structure and can also help to keep the attention of listeners. Some examples of phrases you might use include:
"I would like to shift focus now to…" "Next, we need to consider…" "This leads me to my next point…"
Drawing attention to the slides:
In many cases, your presentation will include visual aids, such as slides on a screen, or handouts. The inclusion of visuals can help to back up the points you are making, while also making the presentation more interesting or exciting. To introduce your slides or other visual aids, you may find the following phrases helpful:
"If I could draw your attention to…" "This chart/graph/table illustrates…" "If you look up at the screen…" "I would like to show you this…" "On your handout, you may see…"
Summarising a presentation:
At the end of a presentation, it is important to summarise the main points you have made, so that you can remind listeners of what has been said. This is a chance to point out which parts of the presentation you think are especially important, and ensure everybody leaves with the key pieces of information. Useful phrases include:
"To summarise…" "In conclusion…" "I would like to recap…" "To sum up what has been said…" "So, we have covered…"
Related articles
Living in France: 6 pros and cons
A quick guide to French Sign Language
What's the cost of living in Europe? 

10 Tips for Giving a Great Presentation in English
Giving the perfect oral presentation in English requires practice. Remember that even great orators like Steve Jobs, Abraham Lincoln, Nelson Mandela and Martin Luther King became excellent public speakers through years of dedicated practice.
When preparing your presentation in English, we recommend you watching and listening to the recordings of their public speeches as an example. Check out our video lesson and some other useful tips for giving a great presentation below.
Watch the video lesson: Tips for Giving a Great Presentation
1. Think About the Details in Advance
Giving a presentation in front of an audience is always stressful. Thinking about such details as the location of the presentation, equipment, materials, timing, your appearance and outfit will help you avoid nervousness.
2. Do Your Homework
Effective preparation requires consideration of the following things:
Ask yourself what the presentation is all about, its title and its goal
Think about who your audience is
Figure out what your main message is
Think about the structure of the presentation: the opening, the main part and the summary
Make it easier for the audience and yourself: use simple language
Prepare yourself for questions. Think about what questions the audience might ask
Usually an orator has a maximum of 15 minutes to present. So, make the presentation simple, have no more than 20 slides using a font that is legible from a distance
Don't put large blocks of text in your presentation. No one will be interested in reading it; people prefer visual material. So think about images, graphs and videos that support your idea, but don't overwhelm the audience with too many visual aids
3. Introduce Yourself and Set the Theme
At the beginning of the presentation, it's important to introduce yourself, giving your full name, position and company you represent. Some people also include their contact information on the first slide. That's in case you want someone from the audience to contact you after your presentation. After the introduction, don't forget to state the topic of your presentation.
Useful phrases in English:
"Hello, ladies and gentlemen, thank you for coming…" "The topic of today's meeting is…" "Let's get the ball rolling" "Shall we get started?"
4. Provide an Outline or Agenda of Your Presentation
Providing an outline of the presentation is a must, as people want to know why they should listen to you. That's why the opening part is very important. It should be cheerful, interesting and catchy. You should know it by heart, so you don't lose track of your thoughts even if you are nervous.
"I'd like to give you a brief outline of my presentation…" "Here is the agenda for the meeting…" "My presentation consists of the following parts…" "The presentation is divided into four main sections…" 5. Explain When the Listeners Can Ask Questions
A Question & Answer period (Q&A) usually takes place at the end of the presentation, so you have enough time to deliver the main message of your speech without being interrupted by multiple questions. If you want the audience to ask questions during or after the presentation, say so.
"There will be a Q&A session after the presentation" "Please feel free to interrupt me if you have any questions" "I will be happy to answer your questions at any time during the presentation"
6. Make a Clear Transition in Between the Parts of the Presentation
Using transition words and phrases in English makes your presentation look smooth and easy to follow.
"I'd like to move on to another part of the presentation…" "Now I'd like to look at…" "For instance…" "In addition…" "Moreover…" "This leads me to the next point…"
7. Wow Your Audience
If you are not excited by your presentation, your audience will not be excited either. When presenting, you should plan to wow your audience. Use adjectives and descriptive words as they will help to attract the audience's attention and make your speech more vivid and memorable.
"The product I present is extraordinary." "It's a really cool device" "This video is awesome" "This is an outstanding example"
8. Make Your Data Meaningful
If you need to present numbers or some comparative analysis of algorithms for integration, use some visuals to present it. You can use charts, graphs or diagrams to make your data meaningful and visually attractive. Remember that pie charts are good for representing proportions, line charts to represent trends, column and bar charts for ranking.
"Here are some facts and figures" "The pie chart is divided into several parts" "The numbers here have increased or gone up" "The numbers change and go down (decrease)" "The numbers have remained stable"
9. Summarize
At the end of the presentation, briefly summarize the main points and ideas. Provide the audience with your opinion and give them a call to action, let them know what you want them to do with the information you've shared. End of the presentation by thanking all the listeners and inviting them to the Q&A.
"Let's summarize briefly what we've looked at…" "In conclusion…" "I'd like to recap…" "I'd like to sum up the main points…"
10. Practice
Try rehearsing your presentation using the above tips. Practice in front of a mirror or with your friends, parents or spouse. The more you practice, the better. While practicing, try not to use crutch words (examples: uhhhhh, ahhhh, so on, you know, like etc.)
Good luck with your presentation!
Alena Khabibullina
Enjoy this post? Please share!

Share on Facebook Share on Twitter Share on Linked In Share by Email
2 weeks ago
Privacy Overview

How to Prepare a Presentation in English Successfully
May 1, 2018 | Business Professional English , Presentations in English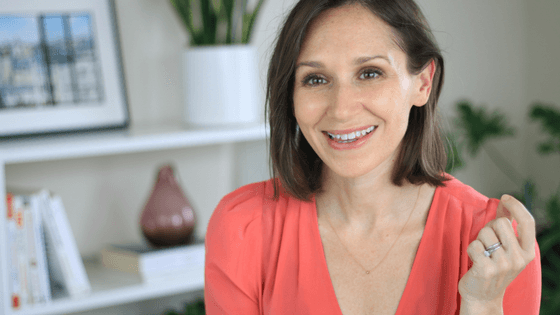 This lesson on how to prepare a presentation in English has been updated since its original posting in 2016 and a video has been added.
Giving a presentation is already difficult to do, even in your native language. But to give a presentation in English? Well, it can feel impossible, maybe even terrifying.
If you're nervous, you might be worried about:
What if your audience doesn't understand?
What if you use the wrong word or – worse – forget your words?
What if someone asks a question and you don't understand?
These are all common questions about giving a presentation in English.  And the good news is: it is possible to give a presentation in English with confidence.
Whether you are presenting information about your company or presenting a proposal to a new client, presenting a new idea to your boss and colleagues or presenting to an audience at a conference, these are the strategies you need to best prepare for your next presentation in English.
These are exactly the same strategies native English speakers use to prepare for their presentations, too!
7 simple strategies to prepare a presentation in English.
Lesson by Annemarie
7 Strategies to Prepare a Presentation in English
Strategy 1: Plan, Plan, Plan
I know this sounds simple but this is maybe the most important step! That's why I said it three times.
Before you do or write anything, spend some time thinking about what you want to say for this opportunity to present. You can use these two questions to help you:
Where is your audience now (before your presentation)? In other words: what do they currently know or not know? Is there something they are missing? Imagine your presentation is a map and Question 1 is your Point A.
Where do you want your audience to be after your presentation? What do you want your audience to know or do or think or believe after your presentation? On your presentation map, this is your Point B.
And now think of the steps you need to help your audience go from Point A to Point B.
Strategy 2: Know Your Who and Your What
Who is your audience?  You want to know the kind of people you will be speaking to so you can offer the right information, use the right language and think about the best visual aids.
For example: Imagine you design applications for smart phones. You've designed a great new application for children and you want to market/sell this application. As the designer you understand all the technical words and information about the application. And now you have the opportunity to present to a group of moms at a local school. It would be AMAZING if every mom in the audience bought your application.
How should you present to them? Do you want to use a lot of technical words? Will they understand them? Or should you use more common, everyday language that is clear and simple for everyone?
What is your purpose?  Generally, presentations are used to teach, to inform, to motivate. to persuade or to encourage action. When you understand the purpose of your presentation,  it will be easier for you to use the correct language and the correct style. It will also help you organize your presentation well.
"These are the seven strategies you need to prepare for a successful presentation in English, for any situation!"
Strategy 3: Get Organized
Presentations in English generally have 3 parts:
Opening (Introduction)
Body (Main Points and Details)
Closing (Summary)
In the next several weeks, you will learn exactly what you need for each section of your presentation. For now, it is important to think how you can organize your information into these 3 parts.
Important advice : Limit the number of main points in your presentation from 3 to 5 (no more than 5!). You want your audience to be well-informed but not overwhelmed.
Strategy 4: Show, Don't Tell
In English, we love stories and pictures to help us remember information.
What about you? Have you ever listened to a presentation that has a LOT of numbers and statistics and data and dates? Do you remember any of that information now? Most people say no to that question.
In English, the expression "show, don't tell" means  help your audience understand your main points through stories, visual aids and/or strong action words .
People remember stories, not numbers. When you can, use a story or a great visual aid to help your audience remember your key points.
For example: If you are presenting scientific information and you want to use a number to talk about how many cells are in the human body. According to an article by Smithsonian, there are 37.2 trillion cells in the human body!!! How many is that? I have no idea! Instead you could use a picture to help you. Imagine the largest sports stadium and every seat is filled. Show this picture and now tell people how many full stadiums you need for 37.2 trillion. With a picture, your audience can visualize this big number. And it will be easier to remember.
Strategy 5: Talk, Don't Read
This one is so important. Please, please, please do not read your presentation.
For an audience, when someone reads a presentation it:
Shows you didn't prepare well
Of course, you can use note cards to help you remember and to stay focused. But talk to your audience. Look at your audience. Move around. Be comfortable and natural.
The more you prepare, the more you practice, the easier this will be! And your audience will enjoy your presentation so much more!
Also, do not be afraid to go slow !
A good presentation does not mean speaking fast. Remember: this is the first time your audience is hearing this information. They need time to hear and to think about what you are saying. You will help them (and you!) if you speak slowly.
By speaking slowly, you will also have more time to think about what you want to say in your presentation, remember the key points and make fewer mistakes!
Strategy 6: Think Ahead
One of the scariest parts of a presentation in the Q&A ( = question and answer) part of the presentation. Most people fear they will not:
Understand the words of the question
Understand the accent of the person speaking
Know what to say
Remember the words they need
A Q&A session doesn't always happen but if you have to do this, here is how you can calm your fears:
Review your presentation. Think about your audience (remember the  Who Are They  question!). Can you identify any likely questions?
Give your presentation to your peers, colleagues, friends, and family. Ask them what questions they have. It is possible they will have some of the same questions as your audience.
Now make a list of possible questions and prepare your answers ahead of time. Practice giving these answers when you practice your presentation.
The more prepared you are, the easier a Q&A session will be.
Strategy 7: Practice, Practice, Practice
I cannot say this enough. You must practice. Say your presentation out loud many times. Practice your presentation in front of your work colleagues, your friends, your family.
The more you practice, the more prepared and confident you will be.
And you can kiss some of those fears and nervous feelings goodbye !!* *[Idiom]  kiss something goodbye : to end or lose something. So, you can end your fears and end your nervous feelings!
Get the complete Presentations in English Series:
Part 1: How to Prepare for Your Presentation in English
Part 2: How to Start with a Great Introduction in Your Presentation
Part 3:  How to Organize Your Presentation in English
Part 4:  How to End Your Presentation Powerfully
Now that you've had time to review the lesson, I'd love to hear about your experience.
Have you had to prepare a presentation in English?
Please take a moment to share your advice on how to best prepare. What has helped you the most? You might have the perfect strategy for someone else in our Confident English Community.
You can share your advice and ideas in the comments section below. That is the best place to get feedback from me and learn from others.
Have a great week and thank you for joining me! ~ Annemarie
Get the Confidence to Say What You Want in English
Download my free training on how to build the courage and confidence you need to say what you want in English.
You'll also get my Confident English lessons delivered by email every Wednesday and occasional information about available courses. You can unsubscribe any time.
Similar Lessons
How to Organize Your Main Points When You Present in English #208: 7 Strategies to Stay Motivated (Even When You Don't See Progress) How to Organize Your Introduction for a Presentation in English
Learn with me
Fluency School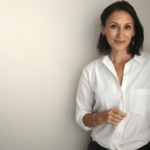 Job Interviews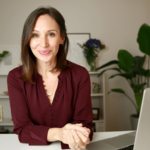 Most Recent Lessons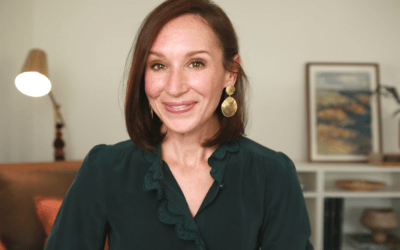 #269: Perfect Modals in English | Could Have, Would Have, Should Have
How and why should you use could have, would have, and should have (perfect modals in English)? They help us express emotions, regrets, and more.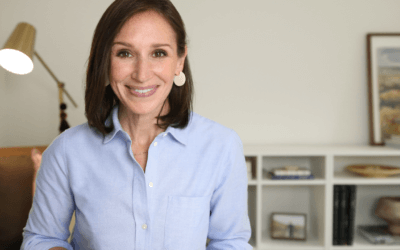 #268: English Conversations on Women, Equity, and Equality
Every year International Women's Day has a new theme. This year's is #EmbraceEquity. Here's what equity means and how you can talk about it in English.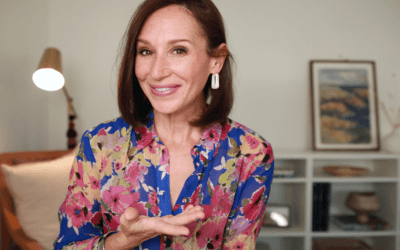 #267: 18 Phrasal Verbs to Express Ideas in English
To better express your ideas in English, here are 18 English phrasal verbs often used in idea-generation conversations including to zero in on, to take in, and more.
© Copyright 2014-2023 Speak Confident English  |   Privacy Policy  |   Terms & Disclaimer  | Online Class Policies
Thanks you for sharing your strategies to elaborate a presentation. I think this is very comprehensive and useful because it shows all the important steps to create a presentation. Very interesting.
I'm so glad to know it was helpful!
I am going to present my ppt for the college assignment and these are very wise advice which I'm sure they make my presentation more prepared.Tysm
I love all your videos. Thanks for sharing!
thank you for sharing about this. this is very helpful.
Thank you so much for your great presentation tips which we will implement in our areas. I used to so much mistakes that I realized after watching your video… Thanks once again for your valuable guidance..
Regards, Jaywant Patil 9819282438
so far, I haven't had any experience in creating a presentation. but I am sure that everything is ahead
Hi, Very interesting your advices, sorry rigth now I haven't give the presentation in english but I'm working to be confortable when I have to speak in english. You prononciation is very helpfull because I'm crying to repeat your video to improve my one. Very good video and so thank you
I appreciate u for the seven strategies of presentation may his soul peace and rest
Thank you very much ,this is very useful for me
Hello Annemarie! You are doing a great job these seven strategies are very useful for us in a presentation I am one of the students who always nervous on the stage so I like the point of doing "practise and practise" is great of becoming a good presenter. Thank you so much.By sharing one thing that my pronouncing and my grammar is very bad so I also have to do so many practices to become a good in English. I am not from a good background my family is very poor so I am doing my best for my family.
I can relate to that.
Hi Annemarie,
Thank you so much for sharing your strategies. All the seven strategies look very important and helpful. I particularly strongly agree with the 7th one. Without practicing in advance, it seems for me to easily lose confidence while making a presentation. I might need to be more diligent to prepare all the things in advance.
Thanks again for your very useful lecture! Hope you have a great weekend.
You're very welcome, Erin. I'm happy to know it was helpful to you! Best of luck as you continue to prepare for things in advance. 🙂
Thank you indeed.I am a syh person and I get excited easily.I should practise and record myself.
I LIKE YOUR PRONOUNCIATON
Thank you for your comment. I'm glad my lessons are useful to you. And I definitely recommend recording yourself. It's a great way to make progress and overcomes fear.
It's very useful and done with the help of a clear and simple language, as usual. I'm agree with Tatyana, it's real and nice presentation about "how to be ready to the presentation". 🙂 I have a big expirience in the presentations but all of them were in my native language or with the help of an interpreter. To my mind this strategies are common for all the languages and the most important thing not to neglect them and not to be lazy to do all the steps you've spoken about. So I think in a few weeks I'm going … Read more »
Great advice, Dzmitry! Thank you for sharing. And you're right, these strategies are true no matter what language you're presenting in and it's essential not to neglect a single step. I love your advice on including a little joke to relieve the stress. 🙂
Dear Annemarie Actually I am university's professor and I always use English texts for my teaching materials. Unfortunately I have no experience on giving presentation in English. I have been invited as an expert to give a talk in an academic conference in English and I don't know can I do it perfectly or not? would you please give me some hints in this context. Ta
What an honor to be invited to speak as an expert! That's great. Click here to find all my lessons on Giving Presentations in English . If you're looking for more personalized assistance or one-on-one help, I provide that to students who purchase classes from me or join one of my courses .
Best wishes with your presentation!
Dear Annemarie I did a presentation in English in front of my class and my topic was "how to get confidence to speak in front of class?" I did gramatical mistakes but my respectful teacher helped me a lot. I m bery impress from you. You r doing very well.
Dear Annemarie ..I did a presentation in English at course it talked about how to be happy .. I practiced my talking a lot but when I started I forgot a lot f notes cuz this is my first presentation and I wanted to make a creative end I chose to make audience dance about 'macrena dance' In the final of the presentation, I received positive feedback from audience and I felling I proud of my self
Wonderful, Khaled. And congratulations. Presentations are challenging but it sounds like you were well prepared. You deserve to feel proud of yourself.
Thank you so much Anne, iam grateful to this information. it is timely, I needed it. I give organization Presentations, but I must admit that iam still nervous.(stage freak) thank you I look forward to more guidance and skills stay blessed Phyllis
Hello Phyllis,
You're very welcome. I'm happy to know this lesson was timely and useful for you. The key to overcoming stage fright and nerves is practice. 🙂
Hi These are very usefull informations Annemarie thank you.In fact I have never give a presentation in English. It is so easy to understand your text and fortunately you use simple words for us.Buy the way i can apply your advices in my language too.I love your lessons and try to read all of them if i have time. See you😄👍
Dear Sümeyye,
Thank you so much for you kind comment! I'm thrilled to know these lessons are useful to you! And, if you do give a presentation in English in the future, don't forget to use these lessons to help you prepare!
Can you tell me, what is your native language?
Thanks again Sümeyye! ~ Annemarie
Dear Annemarie, you shared the highlights of a good presentation, and it will be excellent to bear the ability to present it as a freely talk, without reading, or thinking about the next sentense, the next part of the topic or stucking in the next werb what doestn't want arise in my mind . I would like to see the audience enjoing my talk because it is running fluently. I started to go on that way with your encourage. Thank you
Hello András,
Thank you so much for this comment. I'm thrilled to know this was useful to you. And yes, your improvements in English are growing every day!
Best, Annemarie
It's very useful lesson for me! I don't have a big experience in presentations, it's quite scary for me especially the presentations in English! And it was very informative to read about main strategies which could help to prepare for presentations! It's so clear and intresting, I have even a feeling of trying to do that, to practice a liitle)))) And thank you for new vocabulary, I love " a killer presentation" and the idiom " to kiss something goodbye"!) And in my opinion, your online lesson is also like a little presentation! I like how you focused on the … Read more »
Dear Tatyana,
Thank you so much for your comment! And I am so glad it was useful even if you don't have to give too many presentations. I think some of the guidance for a good presentation can also be useful for many other speaking situations in our daily life.
And I'm happy you liked the vocabulary expressions! They are great expressions to know!! 🙂
Thanks again for sharing your thoughts. ~ Annemarie
Thank you so much
Pin It on Pinterest
The London School of English
London School Online
The London School of International Communication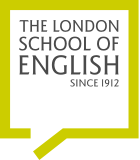 Bringing Language to Life
Call us: +44 (0)20 7605 4123
Book your course
30 useful phrases for presentations in English

For non-native speakers giving a presentation in English can be quite a challenge. There are just so many aspects to consider.
Firstly, the audience. Do you know them well? In which case more informal language can be used. Or are they unfamiliar to you? If this is the case, then more formal expressions should be adopted. Whether you use more formal or informal language, it is important to engage the audience through positive body language and a warm welcome. Your tone of voice and changes in intonation are additional useful tools and you might consider asking them relevant questions (real or rhetorical ).
The audience also needs to see a clear and logical structure to follow you effortlessly. Useful linking expressions, when delivered well, provide effective 'bridges' guiding the audience from one point to the next.
Here are 30 useful phrases for presentations in English for effective structure and linking.
Introduction
Good morning/afternoon everyone and welcome to my presentation. First of all, let me thank you all for coming here today.
Let me start by saying a few words about my own background.
As you can see on the screen, our topic today is......
My talk is particularly relevant to those of you who....
This talk is designed to act as a springboard for discussion.
This morning/ afternoon I'm going to take a look at the recent developments in.....
Presentation structure
In my presentation I'll focus on three major issues.
This presentation is structured as follows....
The subject can be looked at under the following headings.....
We can break this area down into the following fields....
It will take about X minutes to cover these issues.
Does everybody have a handout / copy of my report?
I'll be handing out copies of the slides at the end of my talk.
I can email the PowerPoint presentation to anyone who would like it.
Don't worry about taking notes, I've put all the relevant statistics on a handout for you
If you have any questions, I am happy to answer them
If you don't mind, I'd like to leave questions until the end of my talk /there will be time for a Q&A session at the end...
Sequencing phrases
My first point concerns...
First of all, I'd like to give you an overview of....
Next, I'll focus on.....and then we'll consider....
Then I'll go on to highlight what I see as the main points of....
Finally, I'd like to address the problem of.....
Finally, I'd like to raise briefly the issue of....
Highlighting information
I'd like to put the situation into some kind of perspective
I'd like to discuss in more depth the implications of....
I'd like to make more detailed recommendations regarding....
I'd like you to think about the significance of this figure here
Whichever way you look at it, the underlying trend is clear
I'd just like to finish with the words of a famous scientist/ politician/ author.......
Now let's go out and create opportunities for...!
Improve your confidence in spoken English with our General English course or Individual English training in our centre in London or online.
Hopefully, these phrases help you to vary your vocabulary for clear, well-structured presentations with a logical joined-up flow. The most important thing, of course, is that you are comfortable and confident in your delivery, which helps the audience feels relaxed and ready to be engaged by your subject matter. Good luck!
Glossary
Rhetorical - (of a question) asked in order to produce an effect or to make a statement rather than to elicit information
Audience - spectators or listeners at a public event such as a play, film, concert, or meeting
Effectiv e - successful in producing a desired or intended result
Springboard - springboard is also something that provides an opportunity to achieve something
Handout - a document given to students or reporters that contains information about a particular subject
Q&A – an abbreviation for 'question and answer'
Related blog posts
Business English Work and Careers: 50 words you need to know
Email writing: how to start and end an email in English
5 Tips for Polite and Diplomatic Language
Recommended courses:
Find out more about our Business and Professional 25+ courses in Canterbury and London. You can also take our English for Work & Careers . If you need to learn online, we offer Online English Courses and Skype English lessons .
Subscribe to our newsletter
Get English skills tips, offers, news, and events sent directly to your inbox
For details about how we use your information, read our Privacy Policy . You may withdraw your consent at any time by unsubscribing.
About The London School of English
The London School of English has over 100 years of history teaching English and communication skills to adult learners. It is the joint #1 English language school in the UK according to the British Council inspections, the highest rated English language school in the world on Trustpilot, and the best value for money school according The English Language Gazette.
Our practical, individualised approach enables our clients to learn effectively and make rapid progress. Courses include General English, Individual English training, Legal English, Business and Professional English, IELTS preparation and Academic English. We also offer bespoke business solutions for staff training and assessment.
You can learn English with our expert trainers in our London centre at 15 Holland Park Gardens, in the Royal Borough of Kensington and Chelsea, or you can choose to study English online in groups or in individual classes. Contact us online or via phone +44 (0) 207 605 4142.
Posted: 13 February 2020
Categories:
Post your questions and comments: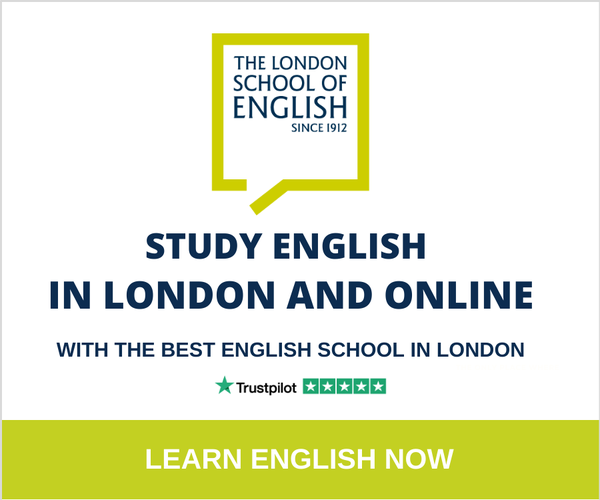 SpeakUp resources
Starting a presentation in english: methods and examples.
If you're going to make it in the professional world, most likely you'll have to give a presentation in English at some point. No reason to get nervous!
Most of the work involved lies in the introduction. You may or may not need an English presentation PPT file, your topic, audience, or time limit may vary, but a strong opening is a must no matter what! Everything that follows can build from the opening outline you present to your audience.
Let's look at some guidelines for starting a presentation in English. If you can master this part, you'll never have to worry about the rest!
Opening in a Presentation in English
While it's important to have your entire presentation organized and outlined, planning and organization are especially important in the introduction. This is what will guide you through a clear and concise beginning. Let's look at how to start a presentation with well-organized thoughts .
Introduction Outline
Introduce yourself and welcome everyone.
State the purpose of your presentation
Give a short overview of the presentation
As we say, it's as easy as 1-2-3. (No need for a more detailed English presentation script!) Let's examine the first step.
1. Introduce Yourself & Welcome Everyone
The self-introduction is your opportunity to make a good first impression. Be sure to open with a warm welcome and use language that is familiar and natural. Based on your audience, there are a few different expressions you can use to start your presentation.
If you're presenting to coworkers who may already know you:
Hello, [name] here. I would like to thank you all for your time. As you may know, I [describe what you do/your job title] I look forward to discussing [topic] today.
Good morning/afternoon/evening everyone. Thank you for being here. For those who don't know me, my name is [name], and for those who know me, hello again.
If you're presenting to people you've never met:
Hello everyone, it's nice to meet you all. My name is [name] and I am the [job/title].
Hello. Welcome to [event]. My name is [name] and I am the [job/title]. I'm glad you're all here.
There are certainly more ways to make an introduction. However, it's generally best to follow this format:
Start with a polite welcome and state your name.
Follow with your job title and/or the reason you're qualified to speak on the topic being discussed.
2. State the Purpose of Your Presentation
Now that your audience knows who you are and your qualifications, you can state the purpose of your presentation. This is where you clarify to your audience what you'll be talking about.
So, ask yourself, " What do I want my audience to get from this presentation? "
Do you want your audience to be informed?
Do you need something from your audience?
Do you want them to purchase a product?
Do you want them to do something for the community or your company?
With your goal in mind, you can create the next couple of lines of your presentation. Below are some examples of how to start.
Let me share with you…
I'd like to introduce you to [product or service]
Today I want to discuss…
I want to breakdown for you [topic]
Let's discuss…
Today I will present the results of my research on [topic]
By the end of this presentation, you'll understand [topic]
My goal is to explain…
As you know, we'll be talking about…
When talking about the purpose of your presentation, stick to your goals. You purpose statement should be only one to three sentences. That way, you can give your audience a clear sense of purpose that sets them up for the rest of the presentation.
3. A Short Overview of the Presentation
The final step in starting your presentation is to give a short outline of what you'll be presenting. People like a map of what to expect from a presentation.
It helps them organize their thoughts and gives a sense of order. Also, it lets the audience know why they're listening to you. This is what you'll use to grab their attention, and help them stay focused throughout the presentation.
Here are some examples of how you can outline your presentation:
Today, I'm going to cover… Then we'll talk about… Lastly, I'll close on…
We're going to be covering some key information you need to know, including…
My aim with this presentation is to get you to… To do that we'll be talking about…
I've divided my presentation into [number] sections… [List the sections]
Over the next [length of your presentation] I'm going to discuss…
That's it! It's as simple as 1-2-3. If you have a fear of public speaking or are not confident about presenting to a group of people, follow these three steps. It's a simple structure that can get you off to a good start. With that in mind, there are other ways to bring your introduction to the next level too! Read on for bonus tips on how to really engage your audience, beyond the basics.
For a Strong Presentation in English, Engage your Audience
Presentations aren't everyone's strongest ability, and that's OK. If you're newer to presenting in English, the steps above are the basics to getting started. Once you're more comfortable with presenting, though, you can go a step further with some extra tricks that can really wow your audience.
Mastering the skill of engaging an audience will take experience. Fortunately, there are many famous speakers out there you can model for capturing attention. Also, there are some common techniques that English-speakers use to gain an audience's attention.
*How and when you use these techniques in your introduction is at your discretion, as long as you cover the 3 steps of the introduction outline that we discussed earlier.*
Do or say something shocking.
The purpose of shocking your audience is to immediately engage them. You can make a loud noise and somehow relate the noise to your presentation. Or, you can say, " Did you know that… " and follow with a shocking story or statistic. Either way, the objective is to create surprise to draw their attention.
Tell a story
Telling a story related to your presentation is a great way to get the audience listening to you.
You can start by saying, " On my way to [location] the other day… " or " On my way here, I was reminded of… " and then follow with a story. A good story can make your presentation memorable.
Ask your audience to take part
Sometimes a good introduction that captures attention will involve asking for help from the audience. You can ask the audience to play a quick game or solve a puzzle that's related to your presentation. Also, you could engage the audience with a group exercise. This is a great way to get people involved in your presentation.
There are many more ways to engage the audience, so get creative and see what you can think up! Here are some resources that will help you get started.
Also, if you want to get better at public speaking (and help your English speaking too!), a great organization to know about is the Toastmasters . The organization is dedicated to helping you be a better speaker, and there are many local groups in America. They offer free lessons and events to help you master your English speaking, and also offer additional help to paying members.
The Takeaway
A presentation in English? No problem, as long as your introduction sets you up for success . Admittedly, this can be easier said than done. Native speakers and non-native speakers alike sometimes struggle with getting a good start on their English presentation. But the advice above can help you get the confidence you need to lay a good foundation for your next speech !
Free practice (Facebook group)
Phone: +1 (510) 560-7571
Terms of Use
Privacy Policy
Company Home
Blog > English Presentation Structure (Introduction, Closing) & useful Phrases
English Presentation Structure (Introduction, Closing) & useful Phrases
02.21.20 • #powerpoint #presentation #english.
When giving a presentation in english, there are certain guidelines you should follow. Maybe you haven't got a lot of experience presenting - or you would simply like to refresh your already existing knowledge - we're here to teach you the basics about presenting and provide you with a free list of useful phrases and the basic structure you can in your presentation!

1. Structure
The general structure of a presentation is the following:
It is up to you to design these three parts. Using videos or everyday-examples can be a great way to introduce the audience to the topic. The important thing is that you capture the audience's attention from the beginning by making an interesting introduction. The main part is where you present your topic, ideally divided into sections. You can be creative with it - incorporate images, videos, stories or interactive polls . We generally recommend using different kinds of elements, as that makes the presentation more lively. Make sure your main part is well structured, so your audience can follow. In the conclusion, you should give a short summary of the points you made without adding any new information. You can also make an appeal to your audience in the end.
2. Useful Phrases
Here you'll find several phrases that you'll need in every presentation. Of course, you should adapt them and use them in a context that is suitable for your setting. The phrases are divided into subcategories so you can find what you're looking for more easily.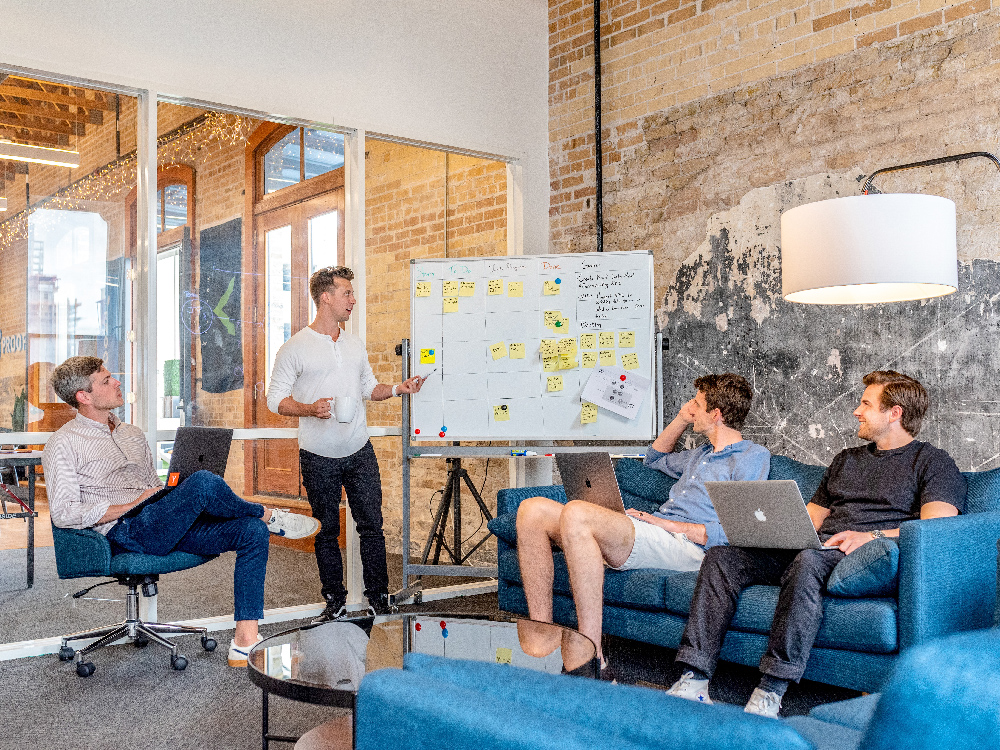 Starting your Presentation
In your introduction, you should:
Welcome your audience
Good morning/afternoon/evening everyone!
Ladies and gentlemen, I welcome you to my presentation about...
Introduce yourself
I am ... (from company ...) and today I would like to introduce you to the topic of ...
My name is ... and I am going to talk about ... today.
Icebreakers (for audience engagement)
Icebreaker polls are an amazing way to engage your audience instantly. They function as a fun and playful element at the beginning, giving you the perfect start you need to give a successful presentation. Click here to read our detailed post about icebreaker polls!
Mention the presentation topic and the reason for giving the presentation
I am grateful to be here today and tell you you about...
I would like to take this opportunity to talk about ...
I am here today to talk to you about ...
The reason why I am here today to talk about ... is ...
The purpose of this presentation is to ...
My goal today is to ...
Hopefully, by the end of the presentation, you will all know more about ...
Give a short overview of the content
To make it as understandable as possible, I divided my presentation into ... parts. In the first part, I will concentrate on ..., the second part will be about ..., ...
First of all, I will give you a short introduction, then we will move on to ...
... and finally, I will give you some insights to ...

Here are a few phrases that you could use during the whole presentation, but especially in the main part.
Engage your audience
In order to raise the audience's attention and improve their engagement, it is extremely important to make contact with them. A great way to do so is by adding interactive elements such as polls. If you would like to know more about this topic, read our article on How To Boost Audience Engagement . You can also use a software like SlideLizard , which allows you to conduct live polls, do Q&A sessions with your audience, share your resources and many more benefits that take your presentation to the next level.
Please raise your hand if you ...
Have you ever thought about ... ?
I would like to do a poll about ...
Please ask any questions as soon as they arrive.
On one hand, … on the other hand…
Comparing … with …, we can see that…
Clearly, … makes more sense than …
Whereas Option A is …, Option B is …
Making new points
Firstly,… Secondly,…
What also has to be mentioned is…
Next, I would like to bring up the topic of…
That being said, now we are going to take a look at…
Let's move on to the next topic.
On the next slide,…
The last thing I would like to mention is…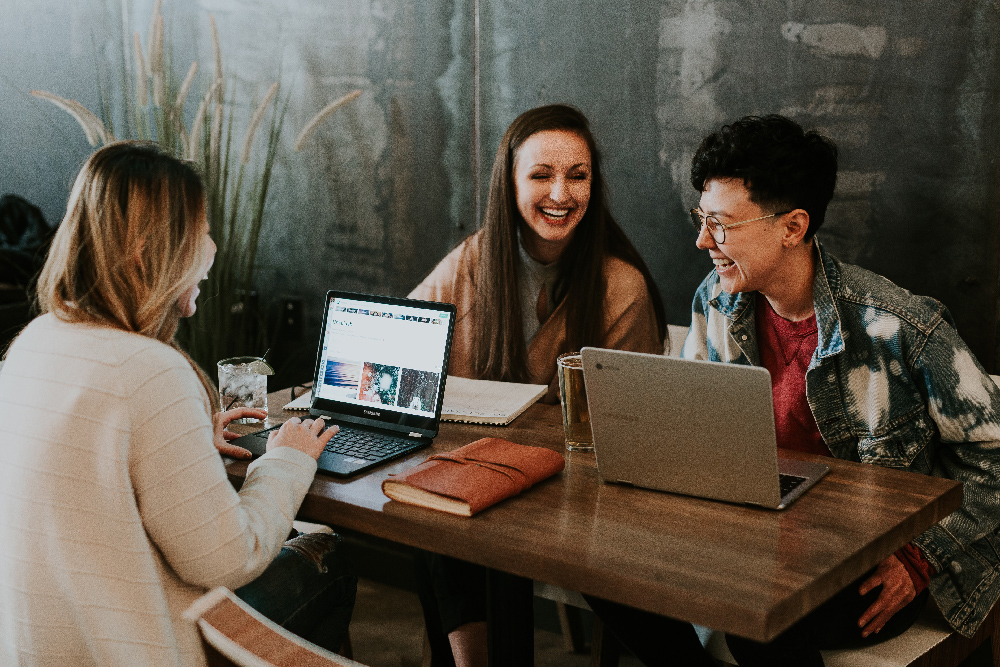 We made a whole blog post about how to pose questions in your presentation: The Right Way to do a Question Slide .
Talking about images or videos
In this image you can clearly see that ...
We are now going to take a look at a picture/video of ...
I'm going to show you a video by ... about ... now.
I've prepared a video about ...
Talking about statistics and charts
I am now addressing this graph that refers to the results of study XY.
In the graph on this slide, you can see that ...
The average is at ...
This graph clearly shows that the majority ...
According to this graph, the focus should be on ...
What that study tells us for practice is that we should ...
Emphasizing
I would like to emphasize the importance of ...
Moreover, it has to be said that ...
I want to stress the importance of ...
We always have to remember that ...
This is of high significance because ...
That part is especially important because ...
When something goes wrong
I am sorry, but it seems like the projector isn't working.
Could someone please help me with ...?
Is anybody here who knows how to ...?
Could someone give me a hand with ...
I would like to apologize for ...
I apologize for the technical problems, we are going to continue in a minute.
I am sorry for the inconvenience.
End of Presentation
In the conclusion, you should...
Sum up the main points
In conclusion I can say that…
To sum up the main points,…
With all mentioned aspects taken into consideration, I can say that…
Make an appeal
So please, in the future, try to be conscious about...
Please take a moment to think about...
I would like to encourage you to...
Thank your audience and say goodbye
It was a pleasure being here today.
Thank you for listening and goodbye.
Thank you for being such a great, engaged audience. Goodbye.
Thank you so much for listening, see you next time.
What is the structure of a presentation?
Your presentations should always have an Introduction, a Main part and a Conclusion.
What is a good way to begin a presentation?
You can start by introducing yourself, giving an overview of your topic, telling a little story or showing the audience an introductory video or image.
What are good phrases to use in English presentations?
There are many phrases that will make your presentation a lot more professional. Our blog post gives you a detailed overview.
Related articles
About the author.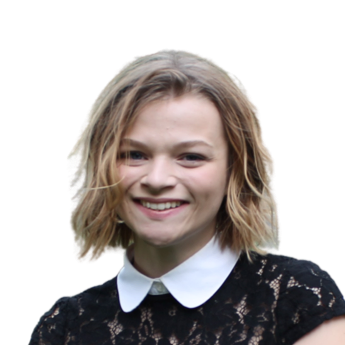 Pia Lehner-Mittermaier
Pia works in Marketing as a graphic designer and writer at SlideLizard. She uses her vivid imagination and creativity to produce good content.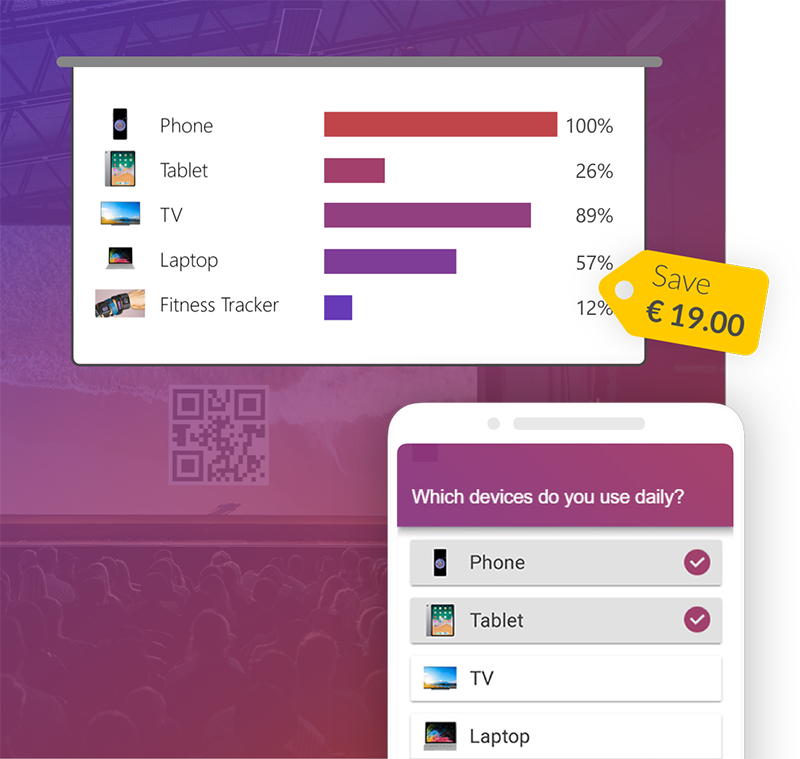 Get 1 Month for free!
Do you want to make your presentations more interactive.
With SlideLizard you can engage your audience with live polls, questions and feedback . Directly within your PowerPoint Presentation. Learn more

Top blog articles More posts

Create advanced Chart Animations in PowerPoint
Create social media graphics in PowerPoint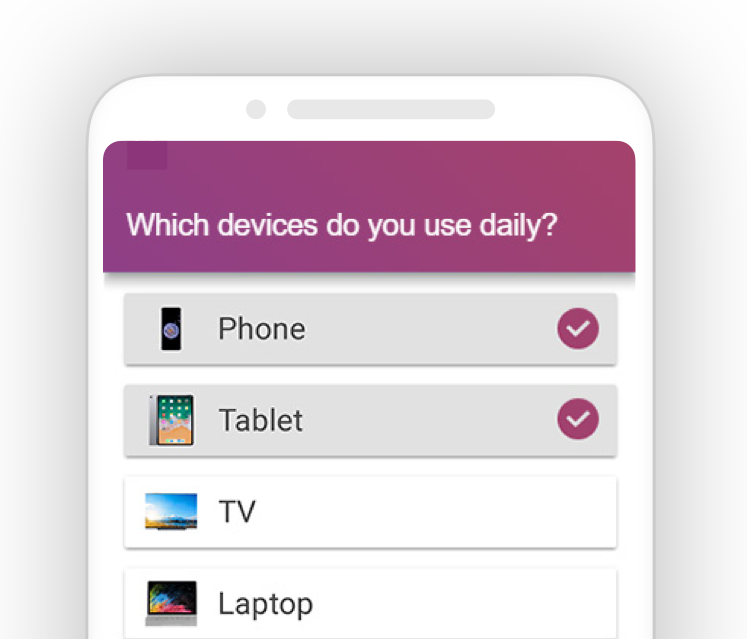 Get started with Live Polls, Q&A and slides
for your PowerPoint Presentations
The big SlideLizard presentation glossary
B2C means Business to Customer. A B2C event is hosted by a company for its customers. It's important for gaining new customers and for satisfieing regular clients.
Asynchronous Learning
Asynchronous Learning means that the learning is time-shifted. The communication between student and teacher are time-delayed.
A pitch is a short presentation that is given with the intention of persuading someone (a person or company) to buy or invest. There are various forms of pitches, depending on the goal and intended outcome.
Be the first to know!
The latest SlideLizard news, articles, and resources, sent straight to your inbox.
- or follow us on -
We use cookies to personalize content and analyze traffic to our website. You can choose to accept only cookies that are necessary for the website to function or to also allow tracking cookies. For more information, please see our privacy policy .
Cookie Settings
Necessary cookies are required for the proper functioning of the website. These cookies ensure basic functionalities and security features of the website.
Analytical cookies are used to understand how visitors interact with the website. These cookies help provide information about the number of visitors, etc.
Useful English phrases for a presentation
Presentations have the advantage that many standard phrases can be used at various points. Perhaps you wish to welcome the audience, introduce the speaker and the topic, outline the structure, offer a summary, or deal with questions. In all these situations, you can apply a number of useful expressions that will make your presentation a linguistic success.
At the beginning of each presentation, you should welcome your audience. Depending on who you are addressing, you should extend a more or less formal welcome.
Good morning/afternoon/evening, ladies and gentlemen/everyone.
On behalf of "Company X", allow me to extend a warm welcome to you.
Hi, everyone. Welcome to "Name of the event".
Introducing the speaker
The level of formality of your welcome address will also apply to how you introduce yourself. Customize it to match your audience.
Let me briefly introduce myself. My name is "John Miller" and I am delighted to be here today to talk to you about…
First, let me introduce myself. My name is "John Miller" and I am the "Position" of "Company X".
I'm "John" from "Company Y" and today I'd like to talk to you about…
Introducing the topic
After the welcome address and the introduction of the speaker comes the presentation of the topic. Here are some useful introductory phrases.
Today I am here to talk to you about…
What I am going to talk about today is…
I would like to take this opportunity to talk to you about…
I am delighted to be here today to tell you about…
I want to make you a short presentation about…
I'd like to give you a brief breakdown of…
Explanation of goals
It is always recommended to present the goals of your presentation at the beginning. This will help the audience to understand your objectives.
The purpose of this presentation is…
My objective today is…
After presenting the topic and your objectives, give your listeners an overview of the presentation's structure. Your audience will then know what to expect in detail.
My talk/presentation is divided into "x" parts.
I'll start with…/First, I will talk about…/I'll begin with…
…then I will look at…
and finally…
Starting point
After all this preparation, you can finally get started with the main part of the presentation. The following phrases will help you with that.
Let me start with some general information on…
Let me begin by explaining why/how…
I'd like to give you some background information about…
Before I start, does anyone know…
As you are all aware…
I think everybody has heard about…, but hardly anyone knows a lot about it.
End of a section
If you have completed a chapter or section of your presentation, inform your audience, so that they do not lose their train of thought.
That's all I have to say about…
We've looked at…
So much for…
Interim conclusion
Drawing interim conclusions is of utmost importance in a presentation, particularly at the end of a chapter or section. Without interim conclusions, your audience will quickly forget everything you may have said earlier.
Let's summarize briefly what we have looked at.
Here is a quick recap of the main points of this section.
I'd like to recap the main points.
Well, that's about it for this part. We've covered…
Use one of the following phrases to move on from one chapter to the next.
I'd now like to move on to the next part…
This leads me to my next point, which is…
Turning our attention now to…
Let's now turn to…
Frequently, you have to give examples in a presentation. The following phrases are useful in that respect.
For example,…
A good example of this is…
As an illustration,…
To give you an example,…
To illustrate this point…
In a presentation, you may often need to provide more details regarding a certain issue. These expressions will help you to do so.
I'd like to expand on this aspect/problem/point.
Let me elaborate further on…
If you want to link to another point in your presentation, the following phrases may come in handy.
As I said at the beginning,…
This relates to what I was saying earlier…
Let me go back to what I said earlier about…
This ties in with…
Reference to the starting point
In longer presentations, you run the risk that after a while the audience may forget your original topic and objective. Therefore, it makes sense to refer to the starting point from time to time.
I hope that you are a little clearer on how we can…
To return to the original question, we can…
Just to round the talk off, I want to go back to the beginning when I…
I hope that my presentation today will help with what I said at the beginning…
Reference to sources
In a presentation, you frequently have to refer to external sources, such as studies and surveys. Here are some useful phrases for marking these references.
Based on our findings,…
According to our study,…
Our data shows/indicates…
Graphs and images
Presentations are usually full of graphs and images. Use the following phrases to give your audience an understanding of your visuals.
Let me use a graphic to explain this.
I'd like to illustrate this point by showing you…
Let the pictures speak for themselves.
I think the graph perfectly shows how/that…
If you look at this table/bar chart/flow chart/line chart/graph, you can see that…
To ensure that your presentation does not sound monotonous, from time to time you should emphasize certain points. Here are some suggestions.
It should be emphasized that…
I would like to draw your attention to this point…
Another significant point is that…
The significance of this is…
This is important because…
We have to remember that…
At times it might happen that you expressed yourself unclearly and your audience did not understand your point. In such a case, you should paraphrase your argument using simpler language.
In other words,…
To put it more simply,…
What I mean to say is…
So, what I'm saying is….
To put it in another way….
Questions during the presentation
Questions are an integral part of a presentation. These phrases allow you to respond to questions during a presentation.
Does anyone have any questions or comments?
I am happy to answer your questions now.
Please feel free to interrupt me if you have questions.
If you have any questions, please don't hesitate to ask.
Please stop me if you have any questions.
Do you have any questions before I move on?
If there are no further questions at this point, I'd like to…
Questions at the end of a presentation
To ensure that a presentation is not disrupted by questions, it is advisable to answer questions at the very end. Inform your audience about this by using these phrases.
There will be time for questions at the end of the presentation.
I'll gladly answer any of your questions at the end.
I'd be grateful if you could ask your questions after the presentation.
After answering a question from the audience, check that the addressee has understood your answer and is satisfied with it.
Does this answer your question?
Did I make myself clear?
I hope this explains the situation for you.
Unknown answer
Occasionally, it may happen that you do not have an answer to a question. That is not necessarily a bad thing. Simply use one of the following phrases to address the fact.
That's an interesting question. I don't actually know off the top of my head, but I'll try to get back to you later with an answer.
I'm afraid I'm unable to answer that at the moment. Perhaps, I can get back to you later.
Good question. I really don't know! What do you think?
That's a very good question. However, I don't have any figures on that, so I can't give you an accurate answer.
Unfortunately, I'm not the best person to answer that.
Summary and conclusion
At the end of the presentation, you should summarize the important facts once again.
I'd like to conclude by…
In conclusion, let me sum up my main points.
Weighing the pros and cons, I come to the conclusion that…
That brings me to the end of my presentation. Thank you for listening/your attention.
Thank you all for listening. It was a pleasure being here today.
Well, that's it from me. Thanks very much.
That brings me to the end of my presentation. Thanks for your attention.
Handing over
If you are not the only speaker, you can hand over to somebody else by using one of these phrases.
Now I will pass you over to my colleague 'Jerry'.
'Jerry', the floor is yours.
We hope that our article will help you in preparing and holding your next presentation. It goes without saying that our list is just a small extract from the huge world of expressions and phrases. As always, the Internet is an inexhaustible source of further information. Here are the links to two websites that we would recommend to you in this context.
usingenglish
What is the difference between American English (AE) and British English (BE)?
Comments are closed.
image sources
Fast and affordable
Choose the number of words: ?
How many days do we have?
Get to know us first! We can correct a random page from your document completely free of charge and with no obligation from your side.