Why is it important to do a literature review in research?

The importance of scientific communication in the healthcare industry

The Importance and Role of Biostatistics in Clinical Research
"A substantive, thorough, sophisticated literature review is a precondition for doing substantive, thorough, sophisticated research". Boote and Baile 2005
Authors of manuscripts treat writing a literature review as a routine work or a mere formality. But a seasoned one knows the purpose and importance of a well-written literature review. Since it is one of the basic needs for researches at any level, they have to be done vigilantly. Only then the reader will know that the basics of research have not been neglected.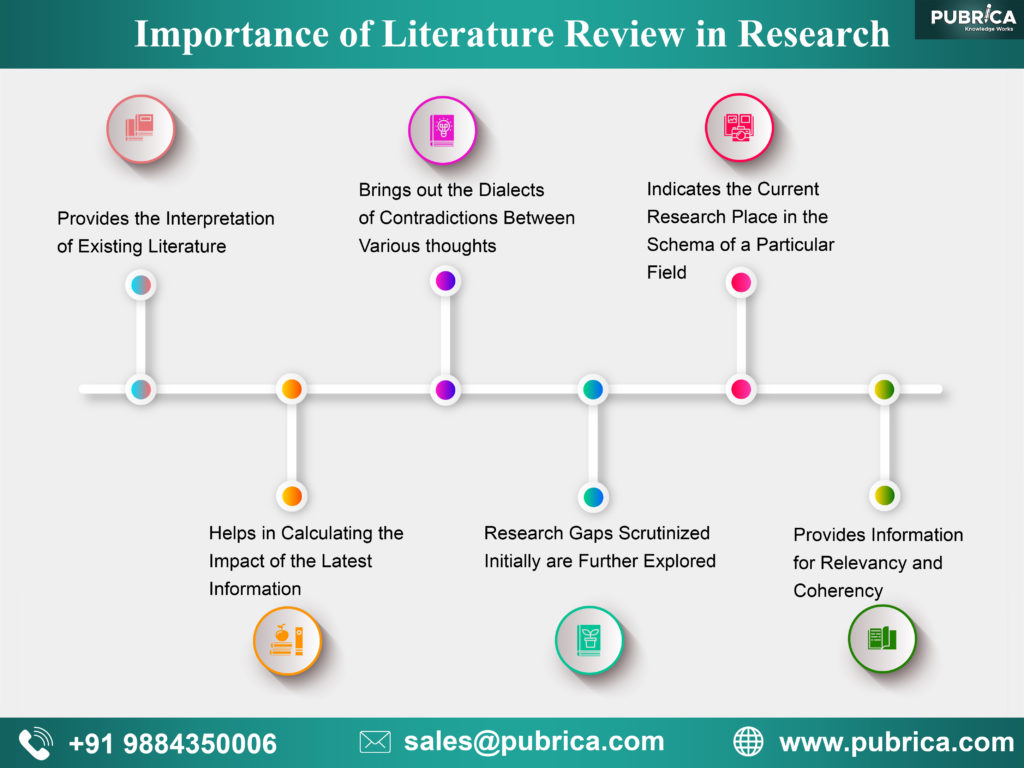 The aim of any literature review is to summarize and synthesize the arguments and ideas of existing knowledge in a particular field without adding any new contributions. Being built on existing knowledge they help the researcher to even turn the wheels of the topic of research. It is possible only with profound knowledge of what is wrong in the existing findings in detail to overpower them. For other researches, the literature review gives the direction to be headed for its success.
The common perception of literature review and reality:
As per the common belief, literature reviews are only a summary of the sources related to the research. And many authors of scientific manuscripts believe that they are only surveys of what are the researches are done on the chosen topic. But on the contrary, it uses published information from pertinent and relevant sources like
Scholarly books
Scientific papers
Latest studies in the field
Established school of thoughts
Relevant articles from renowned scientific journals
and many more for a field of study or theory or a particular problem to do the following:
Summarize into a brief account of all information
Synthesize the information by restructuring and reorganizing
Critical evaluation of a concept or a school of thought or ideas
Familiarize the authors to the extent of knowledge in the particular field
Encapsulate
Compare & contrast
By doing the above on the relevant information, it provides the reader of the scientific manuscript with the following for a better understanding of it:
It establishes the authors' in-depth understanding and knowledge of their field subject
It gives the background of the research
Portrays the scientific manuscript plan of examining the research result
Illuminates on how the knowledge has changed within the field
Highlights what has already been done in a particular field
Information of the generally accepted facts, emerging and current state of the topic of research
Identifies the research gap that is still unexplored or under-researched fields
Demonstrates how the research fits within a larger field of study
Provides an overview of the sources explored during the research of a particular topic
Importance of literature review in research:
The importance of literature review in scientific manuscripts can be condensed into an analytical feature to enable the multifold reach of its significance. It adds value to the legitimacy of the research in many ways:
Provides the interpretation of existing literature in light of updated developments in the field to help in establishing the consistency in knowledge and relevancy of existing materials
It helps in calculating the impact of the latest information in the field by mapping their progress of knowledge.
It brings out the dialects of contradictions between various thoughts within the field to establish facts
The research gaps scrutinized initially are further explored to establish the latest facts of theories to add value to the field
Indicates the current research place in the schema of a particular field
Provides information for relevancy and coherency to check the research
Apart from elucidating the continuance of knowledge, it also points out areas that require further investigation and thus aid as a starting point of any future research
Justifies the research and sets up the research question
Sets up a theoretical framework comprising the concepts and theories of the research upon which its success can be judged
Helps to adopt a more appropriate methodology for the research by examining the strengths and weaknesses of existing research in the same field
Increases the significance of the results by comparing it with the existing literature
Provides a point of reference by writing the findings in the scientific manuscript
Helps to get the due credit from the audience for having done the fact-finding and fact-checking mission in the scientific manuscripts
The more the reference of relevant sources of it could increase more of its trustworthiness with the readers
Helps to prevent plagiarism by tailoring and uniquely tweaking the scientific manuscript not to repeat other's original idea
By preventing plagiarism , it saves the scientific manuscript from rejection and thus also saves a lot of time and money
Helps to evaluate, condense and synthesize gist in the author's own words to sharpen the research focus
Helps to compare and contrast to show the originality and uniqueness of the research than that of the existing other researches
Rationalizes the need for conducting the particular research in a specified field
Helps to collect data accurately for allowing any new methodology of research than the existing ones
Enables the readers of the manuscript to answer the following questions of its readers for its better chances for publication
What do the researchers know?
What do they not know?
Is the scientific manuscript reliable and trustworthy?
What are the knowledge gaps of the researcher?
22. It helps the readers to identify the following for further reading of the scientific manuscript:
What has been already established, discredited and accepted in the particular field of research
Areas of controversy and conflicts among different schools of thought
Unsolved problems and issues in the connected field of research
The emerging trends and approaches
How the research extends, builds upon and leaves behind from the previous research
A profound literature review with many relevant sources of reference will enhance the chances of the scientific manuscript publication in renowned and reputed scientific journals .
References:
http://www.math.montana.edu/jobo/phdprep/documents/phd6.pdf
journal Publishing services | Scientific Editing Services | Medical Writing Services | scientific research writing service | Scientific communication services
Related Topics:
Meta Analysis
Scientific Research Paper Writing
Medical Research Paper Writing
Scientific Communication in healthcare
pubrica academy
Related posts.
Statistical analyses of case-control studies
PUB - Selecting material (e.g. excipient, active pharmaceutical ingredient) for drug development
Selecting material (e.g. excipient, active pharmaceutical ingredient, packaging material) for drug development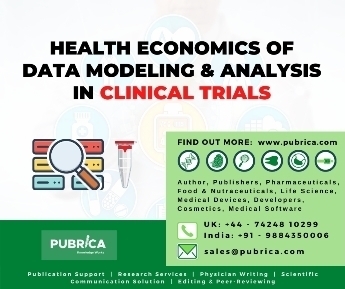 PUB - Health Economics of Data Modeling
Health economics in clinical trials
Comments are closed.
Select Your Services Medical Writing Services Regulatory Science Writing Editing & Translation Medical & Scientific Editing Writing in Clinical Research (CRO) Clinical (or Medical) Auditing Medical Animations Solutions Medical Translation Scientific & Academic Publishing Manuscript Artwork Preparation Impact Factor Journal Publication Scientific Research & Analytics Healthcare Data Science Projects Bio-Statistical & Meta Data Analytics Scientific Communication Medical Communication Services
Literature Review: Literature Review
Literature Review
Purpose of a Literature Review
Work in Progress
Compiling & Writing
Books, Articles, & Web Pages
Types of Literature Reviews
Departmental Differences
Citation Styles & Plagiarism
Know the Difference! Systematic Review vs. Literature Review
What is a Literature Review?
A Literature Review is a systematic and comprehensive analysis of books, scholarly articles, and other sources relevant to a specific topic providing a base of knowledge on a topic. Literature reviews are designed to identify and critique the existing literature on a topic to justify your research by exposing gaps in current research. This investigation should provide a description, summary, and critical evaluation of works related to the research problem and should also add to the overall knowledge of the topic as well as demonstrating how your research will fit within a larger field of study. A literature review should offer a critical analysis of the current research on a topic and that analysis should direct your research objective. This should not be confused with a book review or an annotated bibliography both research tools but very different in purpose and scope. A Literature Review can be a stand-alone element or part of a larger end product, know your assignment. The key to a good Literature Review is to document your process .
Basics of a Literature Review
17 - what is a literature review from Joshua Vossler on Vimeo .
This guide is a curated collection of materials from around the internet used with permission: including videos, infographics, text blocks, and other materials when citing the entire guide use:
Karas, Laura B. "Literature Review." LibGuides , University of South Carolina Upstate, https://uscupstate.libguides.com/Literature_Review.
When citing an element such as an individual video, or infographic use the original source, that is linked back such as:
Vossler, Joshua, director. What Is a Literature Review . Vimeo , University of West Florida, 2014, https://vimeo.com/90324266. Accessed 29 June 2022.
There are many different ways to organize your references in a literature review, but most reviews contain certain basic elements.
The objective of the literature review - Clearly describe the purpose of the paper and state your objectives in completing the literature review.
Overview of the subject, issue, or theory under consideration – Give an overview of your research topic and what prompted it.
Categorization of sources – Grouping your research either historic, chronologically, or thematically
Organization of Subtopics – Subtopics should be grouped and presented in a logical order starting with the most prominent or significant and moving to the least significant
Discussion – Provide analysis of both the uniqueness of each source and its similarities with other sources
Conclusion - Summary of your analysis and evaluation of the reviewed works and how it is related to its parent discipline, scientific endeavor, or profession
Literature Reviews: Common Errors Made When Conducting a Literature Review
Next: Purpose of a Literature Review >>
Last Updated: Jan 23, 2023 1:02 PM
URL: https://uscupstate.libguides.com/Literature_Review

Get Started
Take the first step and invest in your future.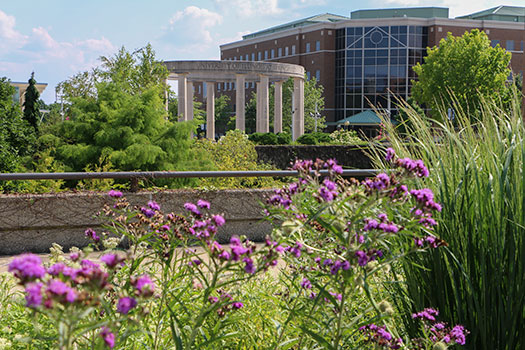 Online Programs
Offering flexibility & convenience in 51 online degrees & programs.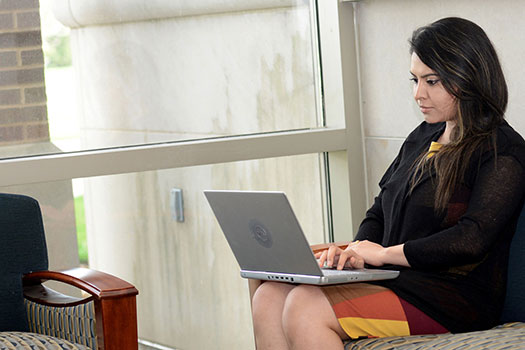 Prairie Stars
Featuring 15 intercollegiate NCAA Div II athletic teams.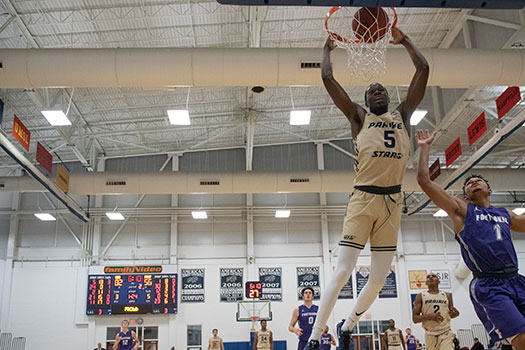 Find your Fit
UIS has over 85 student and 10 greek life organizations, and many volunteer opportunities.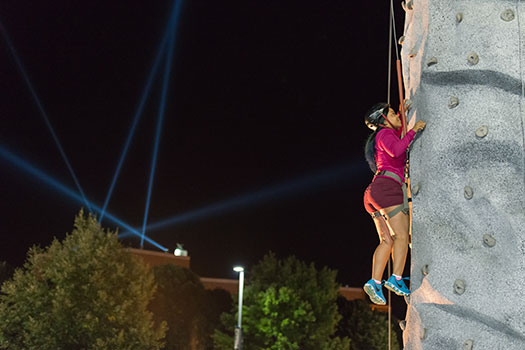 Arts & Culture
Celebrating the arts to create rich cultural experiences on campus.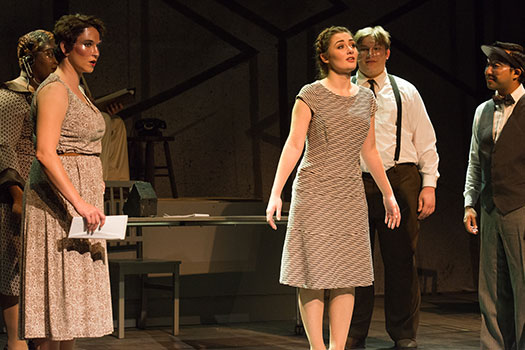 Give Like a Star
Your generosity helps fuel fundraising for scholarships, programs and new initiatives.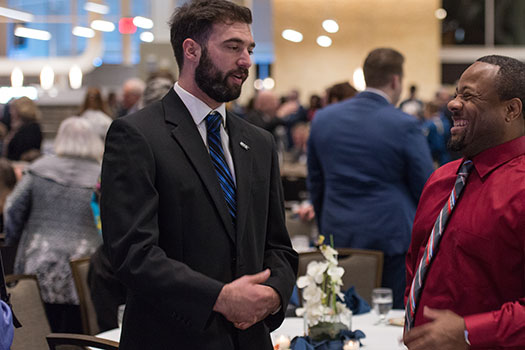 Bragging Rights
UIS was listed No. 1 in Illinois and No. 3 in the Midwest in 2023 rankings.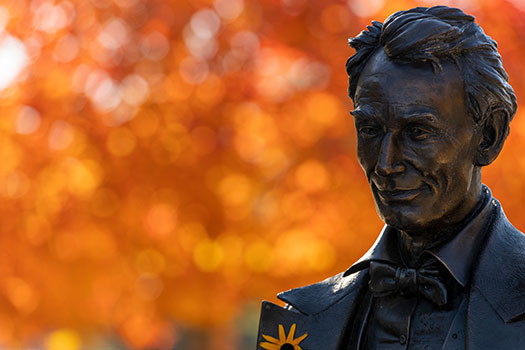 Quick links Applicants & Students Important Apps & Links Alumni Faculty and Staff Community Admissions How to Apply Cost & Aid Tuition Calculator Registrar Orientation Visit Campus Academics Register for Class Programs of Study Online Degrees & Programs Graduate Education International Student Services Study Away Student Support UIS Life Dining Diversity & Inclusion Get Involved Health & Wellness Residence Life Student Life Programs UIS Connection Important Apps Advise U Canvas myUIS i-card Balance Pay My Bill - UIS Bursar Self-Service Registration Email Resources Bookstore Box Information Technology Services Library Orbit Policies Webtools Get Connected Area Information Calendar Campus Recreation Departments & Programs (A-Z) Parking UIS Newsroom Connect & Get Involved Update your Info Alumni Events Alumni Networks & Groups Volunteer Opportunities Alumni Board News & Publications Featured Alumni Alumni News UIS Alumni Magazine Resources Order your Transcripts Give Back Alumni Programs Career Development Services & Support Accessibility Services Campus Services Campus Police Facilities & Services Registrar Faculty & Staff Resources Website Project Request Web Services Training & Tools Academic Impressions Career Connect CSA Reporting Cybersecurity Training Faculty Research FERPA Training Website Login Campus Resources Newsroom Campus Calendar Campus Maps i-Card Human Resources Public Relations Webtools Arts & Events UIS Performing Arts Center Visual Arts Gallery Event Calendar Sangamon Experience Center for Lincoln Studies ECCE Speaker Series Community Engagement Center for State Policy and Leadership Illinois Innocence Project Innovate Springfield Central IL Nonprofit Resource Center NPR Illinois Community Resources Child Protection Training Academy Office of Electronic Media University Archives/IRAD Institute for Illinois Public Finance
Request Info
United in Safety
Vaccine Information
COVID-19 Testing Information
United in Safety News
Our Approach to Safety
COVID-19 FAQ
U of I System Vaccination Guidelines
Weekly COVID Briefings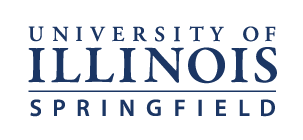 Literature Review

Request Info Request info for.... Undergraduate/Graduate Online Study Away Continuing & Professional Education International Student Services General Inquiries
The purpose of a literature review is to collect relevant, timely research on your chosen topic, and synthesize it into a cohesive summary of existing knowledge in the field. This then prepares you for making your own argument on that topic, or for conducting your own original research.
Depending on your field of study, literature reviews can take different forms. Some disciplines require that you synthesize your sources topically, organizing your paragraphs according to how your different sources discuss similar topics. Other disciplines require that you discuss each source in individual paragraphs, covering various aspects in that single article, chapter, or book.
Within your review of a given source, you can cover many different aspects, including (if a research study) the purpose, scope, methods, results, any discussion points, limitations, and implications for future research. Make sure you know which model your professor expects you to follow when writing your own literature reviews.
Tip : Literature reviews may or may not be a graded component of your class or major assignment, but even if it is not, it is a good idea to draft one so that you know the current conversations taking place on your chosen topic. It can better prepare you to write your own, unique argument.
Benefits of Literature Reviews
Literature reviews allow you to gain familiarity with the current knowledge in your chosen field, as well as the boundaries and limitations of that field.
Literature reviews also help you to gain an understanding of the theory(ies) driving the field, allowing you to place your research question into context.
Literature reviews provide an opportunity for you to see and even evaluate successful and unsuccessful assessment and research methods in your field.
Literature reviews prevent you from duplicating the same information as others writing in your field, allowing you to find your own, unique approach to your topic.
Literature reviews give you familiarity with the knowledge in your field, giving you the chance to analyze the significance of your additional research.
Choosing Your Sources
When selecting your sources to compile your literature review, make sure you follow these guidelines to ensure you are working with the strongest, most appropriate sources possible.
Topically Relevant
Find sources within the scope of your topic
Appropriately Aged
Find sources that are not too old for your assignment
Find sources whose authors have authority on your topic
Appropriately "Published"
Find sources that meet your instructor's guidelines (academic, professional, print, etc.)
Tip: Treat your professors and librarians as experts you can turn to for advice on how to locate sources. They are a valuable asset to you, so take advantage of them!
Organizing Your Literature Review
Synthesizing topically.
Some assignments require discussing your sources together, in paragraphs organized according to shared topics between them.
For example, in a literature review covering current conversations on Alison Bechdel's Fun Home , authors may discuss various topics including:
her graphic style
her allusions to various literary texts
her story's implications regarding LGBT experiences in 20 th century America.
In this case, you would cluster your sources on these three topics. One paragraph would cover how the sources you collected dealt with Bechdel's graphic style. Another, her allusions. A third, her implications.
Each of these paragraphs would discuss how the sources you found treated these topics in connection to one another. Basically, you compare and contrast how your sources discuss similar issues and points.
To determine these shared topics, examine aspects including:
Definition of terms
Common ground
Issues that divide
Rhetorical context
Summarizing Individually
Depending on the assignment, your professor may prefer that you discuss each source in your literature review individually (in their own, separate paragraphs or sections). Your professor may give you specific guidelines as far as what to cover in these paragraphs/sections.
If, for instance, your sources are all primary research studies, here are some aspects to consider covering:
Participants
Limitations
Implications
Significance
Each section of your literature review, in this case, will identify all of these elements for each individual article.
You may or may not need to separate your information into multiple paragraphs for each source. If you do, using proper headings in the appropriate citation style (APA, MLA, etc.) will help keep you organized.
If you are writing a literature review as part of a larger assignment, you generally do not need an introduction and/or conclusion, because it is embedded within the context of your larger paper.
If, however, your literature review is a standalone assignment, it is a good idea to include some sort of introduction and conclusion to provide your reader with context regarding your topic, purpose, and any relevant implications or further questions. Make sure you know what your professor is expecting for your literature review's content.
Typically, a literature review concludes with a full bibliography of your included sources. Make sure you use the style guide required by your professor for this assignment.
Become Involved |
Give to the Library |
Staff Directory |
UNF Library
Thomas G. Carpenter Library
Conducting a Literature Review
Benefits of conducting a literature review.
Steps in Conducting a Literature Review
Summary of the Process
Additional Resources
Literature Review Tutorial by American University Library
The Literature Review: A Few Tips On Conducting It by University of Toronto
Write a Literature Review by UC Santa Cruz University Library
While there might be many reasons for conducting a literature review, following are four key outcomes of doing the review.
Assessment of the current state of research on a topic . This is probably the most obvious value of the literature review. Once a researcher has determined an area to work with for a research project, a search of relevant information sources will help determine what is already known about the topic and how extensively the topic has already been researched.
Identification of the experts on a particular topic . One of the additional benefits derived from doing the literature review is that it will quickly reveal which researchers have written the most on a particular topic and are, therefore, probably the experts on the topic. Someone who has written twenty articles on a topic or on related topics is more than likely more knowledgeable than someone who has written a single article. This same writer will likely turn up as a reference in most of the other articles written on the same topic. From the number of articles written by the author and the number of times the writer has been cited by other authors, a researcher will be able to assume that the particular author is an expert in the area and, thus, a key resource for consultation in the current research to be undertaken.
Identification of key questions about a topic that need further research . In many cases a researcher may discover new angles that need further exploration by reviewing what has already been written on a topic. For example, research may suggest that listening to music while studying might lead to better retention of ideas, but the research might not have assessed whether a particular style of music is more beneficial than another. A researcher who is interested in pursuing this topic would then do well to follow up existing studies with a new study, based on previous research, that tries to identify which styles of music are most beneficial to retention.
Determination of methodologies used in past studies of the same or similar topics. It is often useful to review the types of studies that previous researchers have launched as a means of determining what approaches might be of most benefit in further developing a topic. By the same token, a review of previously conducted studies might lend itself to researchers determining a new angle for approaching research.
Upon completion of the literature review, a researcher should have a solid foundation of knowledge in the area and a good feel for the direction any new research should take. Should any additional questions arise during the course of the research, the researcher will know which experts to consult in order to quickly clear up those questions.
<< Previous: Home
Next: Steps in Conducting a Literature Review >>
Last Updated: Aug 29, 2022 8:54 AM
URL: https://libguides.unf.edu/litreview
An official website of the United States government
The .gov means it's official. Federal government websites often end in .gov or .mil. Before sharing sensitive information, make sure you're on a federal government site.
The site is secure. The https:// ensures that you are connecting to the official website and that any information you provide is encrypted and transmitted securely.
Publications
Account settings
Advanced Search
Journal List
J Grad Med Educ
v.8(3); 2016 Jul
The Literature Review: A Foundation for High-Quality Medical Education Research
a  These are subscription resources. Researchers should check with their librarian to determine their access rights.
Despite a surge in published scholarship in medical education 1 and rapid growth in journals that publish educational research, manuscript acceptance rates continue to fall. 2 Failure to conduct a thorough, accurate, and up-to-date literature review identifying an important problem and placing the study in context is consistently identified as one of the top reasons for rejection. 3 , 4 The purpose of this editorial is to provide a road map and practical recommendations for planning a literature review. By understanding the goals of a literature review and following a few basic processes, authors can enhance both the quality of their educational research and the likelihood of publication in the Journal of Graduate Medical Education ( JGME ) and in other journals.
The Literature Review Defined
In medical education, no organization has articulated a formal definition of a literature review for a research paper; thus, a literature review can take a number of forms. Depending on the type of article, target journal, and specific topic, these forms will vary in methodology, rigor, and depth. Several organizations have published guidelines for conducting an intensive literature search intended for formal systematic reviews, both broadly (eg, PRISMA) 5 and within medical education, 6 and there are excellent commentaries to guide authors of systematic reviews. 7 , 8
A literature review forms the basis for high-quality medical education research and helps maximize relevance, originality, generalizability, and impact.
A literature review provides context, informs methodology, maximizes innovation, avoids duplicative research, and ensures that professional standards are met.
Literature reviews take time, are iterative, and should continue throughout the research process.
Researchers should maximize the use of human resources (librarians, colleagues), search tools (databases/search engines), and existing literature (related articles).
Keeping organized is critical.
Such work is outside the scope of this article, which focuses on literature reviews to inform reports of original medical education research. We define such a literature review as a synthetic review and summary of what is known and unknown regarding the topic of a scholarly body of work, including the current work's place within the existing knowledge . While this type of literature review may not require the intensive search processes mandated by systematic reviews, it merits a thoughtful and rigorous approach.
Purpose and Importance of the Literature Review
An understanding of the current literature is critical for all phases of a research study. Lingard 9 recently invoked the "journal-as-conversation" metaphor as a way of understanding how one's research fits into the larger medical education conversation. As she described it: "Imagine yourself joining a conversation at a social event. After you hang about eavesdropping to get the drift of what's being said (the conversational equivalent of the literature review), you join the conversation with a contribution that signals your shared interest in the topic, your knowledge of what's already been said, and your intention." 9
The literature review helps any researcher "join the conversation" by providing context, informing methodology, identifying innovation, minimizing duplicative research, and ensuring that professional standards are met. Understanding the current literature also promotes scholarship, as proposed by Boyer, 10 by contributing to 5 of the 6 standards by which scholarly work should be evaluated. 11 Specifically, the review helps the researcher (1) articulate clear goals, (2) show evidence of adequate preparation, (3) select appropriate methods, (4) communicate relevant results, and (5) engage in reflective critique.
Failure to conduct a high-quality literature review is associated with several problems identified in the medical education literature, including studies that are repetitive, not grounded in theory, methodologically weak, and fail to expand knowledge beyond a single setting. 12 Indeed, medical education scholars complain that many studies repeat work already published and contribute little new knowledge—a likely cause of which is failure to conduct a proper literature review. 3 , 4
Likewise, studies that lack theoretical grounding or a conceptual framework make study design and interpretation difficult. 13 When theory is used in medical education studies, it is often invoked at a superficial level. As Norman 14 noted, when theory is used appropriately, it helps articulate variables that might be linked together and why, and it allows the researcher to make hypotheses and define a study's context and scope. Ultimately, a proper literature review is a first critical step toward identifying relevant conceptual frameworks.
Another problem is that many medical education studies are methodologically weak. 12 Good research requires trained investigators who can articulate relevant research questions, operationally define variables of interest, and choose the best method for specific research questions. Conducting a proper literature review helps both novice and experienced researchers select rigorous research methodologies.
Finally, many studies in medical education are "one-offs," that is, single studies undertaken because the opportunity presented itself locally. Such studies frequently are not oriented toward progressive knowledge building and generalization to other settings. A firm grasp of the literature can encourage a programmatic approach to research.
Approaching the Literature Review
Considering these issues, journals have a responsibility to demand from authors a thoughtful synthesis of their study's position within the field, and it is the authors' responsibility to provide such a synthesis, based on a literature review. The aforementioned purposes of the literature review mandate that the review occurs throughout all phases of a study, from conception and design, to implementation and analysis, to manuscript preparation and submission.
Planning the literature review requires understanding of journal requirements, which vary greatly by journal ( table 1 ). Authors are advised to take note of common problems with reporting results of the literature review. Table 2 lists the most common problems that we have encountered as authors, reviewers, and editors.
Sample of Journals' Author Instructions for Literature Reviews Conducted as Part of Original Research Article a
Common Problem Areas for Reporting Literature Reviews in the Context of Scholarly Articles
Locating and Organizing the Literature
Three resources may facilitate identifying relevant literature: human resources, search tools, and related literature. As the process requires time, it is important to begin searching for literature early in the process (ie, the study design phase). Identifying and understanding relevant studies will increase the likelihood of designing a relevant, adaptable, generalizable, and novel study that is based on educational or learning theory and can maximize impact.
Human Resources
A medical librarian can help translate research interests into an effective search strategy, familiarize researchers with available information resources, provide information on organizing information, and introduce strategies for keeping current with emerging research. Often, librarians are also aware of research across their institutions and may be able to connect researchers with similar interests. Reaching out to colleagues for suggestions may help researchers quickly locate resources that would not otherwise be on their radar.
During this process, researchers will likely identify other researchers writing on aspects of their topic. Researchers should consider searching for the publications of these relevant researchers (see table 3 for search strategies). Additionally, institutional websites may include curriculum vitae of such relevant faculty with access to their entire publication record, including difficult to locate publications, such as book chapters, dissertations, and technical reports.
Strategies for Finding Related Researcher Publications in Databases and Search Engines
Search Tools and Related Literature
Researchers will locate the majority of needed information using databases and search engines. Excellent resources are available to guide researchers in the mechanics of literature searches. 15 , 16
Because medical education research draws on a variety of disciplines, researchers should include search tools with coverage beyond medicine (eg, psychology, nursing, education, and anthropology) and that cover several publication types, such as reports, standards, conference abstracts, and book chapters (see the box for several information resources). Many search tools include options for viewing citations of selected articles. Examining cited references provides additional articles for review and a sense of the influence of the selected article on its field.
Box Information Resources
Web of Science a
Education Resource Information Center (ERIC)
Cumulative Index of Nursing & Allied Health (CINAHL) a
Google Scholar
Once relevant articles are located, it is useful to mine those articles for additional citations. One strategy is to examine references of key articles, especially review articles, for relevant citations.
Getting Organized
As the aforementioned resources will likely provide a tremendous amount of information, organization is crucial. Researchers should determine which details are most important to their study (eg, participants, setting, methods, and outcomes) and generate a strategy for keeping those details organized and accessible. Increasingly, researchers utilize digital tools, such as Evernote, to capture such information, which enables accessibility across digital workspaces and search capabilities. Use of citation managers can also be helpful as they store citations and, in some cases, can generate bibliographies ( table 4 ).
Citation Managers
Knowing When to Say When
Researchers often ask how to know when they have located enough citations. Unfortunately, there is no magic or ideal number of citations to collect. One strategy for checking coverage of the literature is to inspect references of relevant articles. As researchers review references they will start noticing a repetition of the same articles with few new articles appearing. This can indicate that the researcher has covered the literature base on a particular topic.
Putting It All Together
In preparing to write a research paper, it is important to consider which citations to include and how they will inform the introduction and discussion sections. The "Instructions to Authors" for the targeted journal will often provide guidance on structuring the literature review (or introduction) and the number of total citations permitted for each article category. Reviewing articles of similar type published in the targeted journal can also provide guidance regarding structure and average lengths of the introduction and discussion sections.
When selecting references for the introduction consider those that illustrate core background theoretical and methodological concepts, as well as recent relevant studies. The introduction should be brief and present references not as a laundry list or narrative of available literature, but rather as a synthesized summary to provide context for the current study and to identify the gap in the literature that the study intends to fill. For the discussion, citations should be thoughtfully selected to compare and contrast the present study's findings with the current literature and to indicate how the present study moves the field forward.
To facilitate writing a literature review, journals are increasingly providing helpful features to guide authors. For example, the resources available through JGME include several articles on writing. 17 The journal Perspectives on Medical Education recently launched "The Writer's Craft," which is intended to help medical educators improve their writing. Additionally, many institutions have writing centers that provide web-based materials on writing a literature review, and some even have writing coaches.
The literature review is a vital part of medical education research and should occur throughout the research process to help researchers design a strong study and effectively communicate study results and importance. To achieve these goals, researchers are advised to plan and execute the literature review carefully. The guidance in this editorial provides considerations and recommendations that may improve the quality of literature reviews.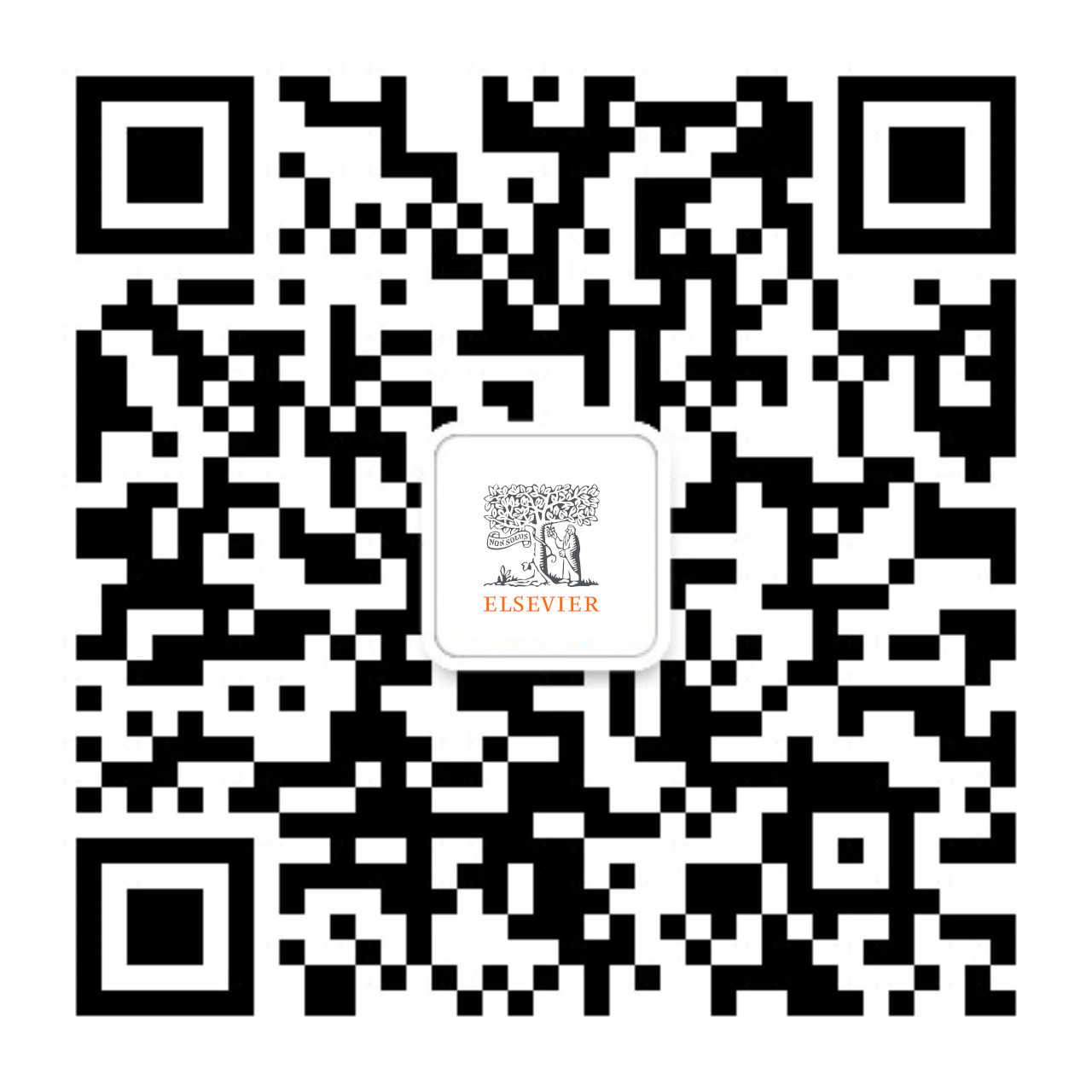 Literature Review in Research Writing
4 minute read
370.6K views
Table of Contents
Research on research? If you find this idea rather peculiar, know that nowadays, with the huge amount of information produced daily all around the world, it is becoming more and more difficult to keep up to date with all of it. In addition to the sheer amount of research, there is also its origin. We are witnessing the economic and intellectual emergence of countries like China, Brazil, Turkey, and United Arab Emirates, for example, that are producing scholarly literature in their own languages. So, apart from the effort of gathering information, there must also be translators prepared to unify all of it in a single language to be the object of the literature survey. At Elsevier, our team of translators is ready to support researchers by delivering high-quality scientific translations , in several languages, to serve their research – no matter the topic.
What is a literature review?
A literature review is a study – or, more accurately, a survey – involving scholarly material, with the aim to discuss published information about a specific topic or research question. Therefore, to write a literature review, it is compulsory that you are a real expert in the object of study. The results and findings will be published and made available to the public, namely scientists working in the same area of research.
How to Write a Literature Review
First of all, don't forget that writing a literature review is a great responsibility. It's a document that is expected to be highly reliable, especially concerning its sources and findings. You have to feel intellectually comfortable in the area of study and highly proficient in the target language; misconceptions and errors do not have a place in a document as important as a literature review. In fact, you might want to consider text editing services, like those offered at Elsevier, to make sure your literature is following the highest standards of text quality. You want to make sure your literature review is memorable by its novelty and quality rather than language errors.
Writing a literature review requires expertise but also organization. We cannot teach you about your topic of research, but we can provide a few steps to guide you through conducting a literature review:
Choose your topic or research question: It should not be too comprehensive or too limited. You have to complete your task within a feasible time frame.
Set the scope: Define boundaries concerning the number of sources, time frame to be covered, geographical area, etc.
Decide which databases you will use for your searches: In order to search the best viable sources for your literature review, use highly regarded, comprehensive databases to get a big picture of the literature related to your topic.
Search, search, and search: Now you'll start to investigate the research on your topic. It's critical that you keep track of all the sources. Start by looking at research abstracts in detail to see if their respective studies relate to or are useful for your own work. Next, search for bibliographies and references that can help you broaden your list of resources. Choose the most relevant literature and remember to keep notes of their bibliographic references to be used later on.
Review all the literature, appraising carefully it's content: After reading the study's abstract, pay attention to the rest of the content of the articles you deem the "most relevant." Identify methodologies, the most important questions they address, if they are well-designed and executed, and if they are cited enough, etc.
If it's the first time you've published a literature review, note that it is important to follow a special structure. Just like in a thesis, for example, it is expected that you have an introduction – giving the general idea of the central topic and organizational pattern – a body – which contains the actual discussion of the sources – and finally the conclusion or recommendations – where you bring forward whatever you have drawn from the reviewed literature. The conclusion may even suggest there are no agreeable findings and that the discussion should be continued.
Why are literature reviews important?
Literature reviews constantly feed new research, that constantly feeds literature reviews…and we could go on and on. The fact is, one acts like a force over the other and this is what makes science, as a global discipline, constantly develop and evolve. As a scientist, writing a literature review can be very beneficial to your career, and set you apart from the expert elite in your field of interest. But it also can be an overwhelming task, so don't hesitate in contacting Elsevier for text editing services, either for profound edition or just a last revision. We guarantee the very highest standards. You can also save time by letting us suggest and make the necessary amendments to your manuscript, so that it fits the structural pattern of a literature review. Who knows how many worldwide researchers you will impact with your next perfectly written literature review.
Know more: How to Find a Gap in Research .
Language Editing Services by Elsevier Author Services: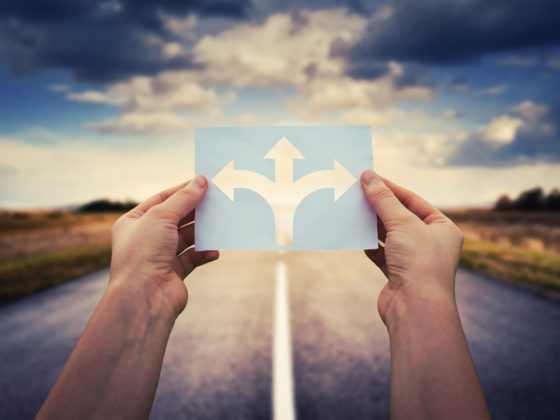 What is a Research Gap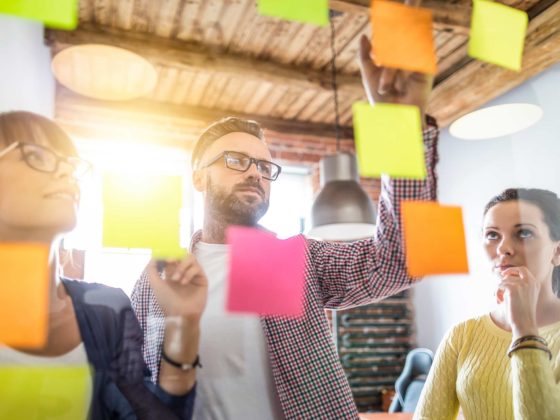 Types of Scientific Articles
You may also like.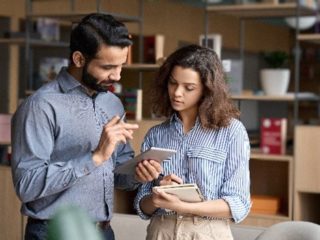 Choosing the Right Research Methodology: A Guide for Researchers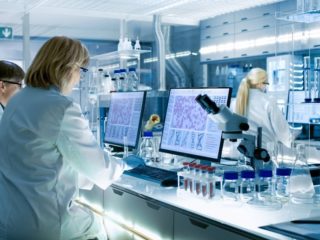 Navigating the Reproducibility Crisis: A Guide to Analytical Method Validation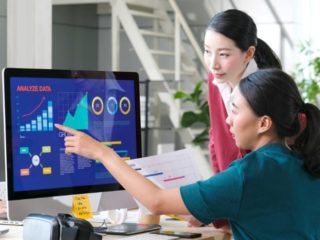 Why is data validation important in research?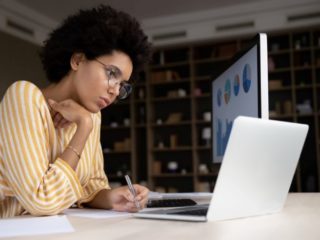 Writing a good review article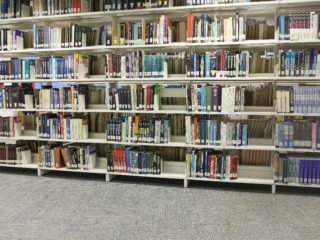 Scholarly Sources: What are They and Where can You Find Them?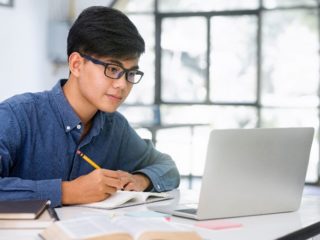 Research Designs: Types and Differences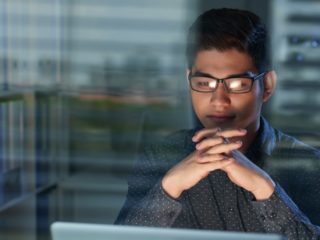 The Top 5 Qualities of Every Good Researcher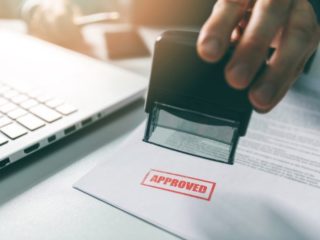 What do reviewers look for in a grant proposal?
Input your search keywords and press Enter.
USC Libraries
Research Guides
Organizing Your Social Sciences Research Paper
5. The Literature Review
Purpose of Guide
Design Flaws to Avoid
Independent and Dependent Variables
Glossary of Research Terms
Reading Research Effectively
Narrowing a Topic Idea
Broadening a Topic Idea
Extending the Timeliness of a Topic Idea
Academic Writing Style
Choosing a Title
Making an Outline
Paragraph Development
Research Process Video Series
Executive Summary
The C.A.R.S. Model
Background Information
The Research Problem/Question
Theoretical Framework
Citation Tracking
Content Alert Services
Evaluating Sources
Primary Sources
Secondary Sources
Tiertiary Sources
Scholarly vs. Popular Publications
Qualitative Methods
Quantitative Methods
Insiderness
Using Non-Textual Elements
Limitations of the Study
Common Grammar Mistakes
Writing Concisely
Avoiding Plagiarism
Footnotes or Endnotes?
Further Readings
Bibliography
A literature review surveys books, scholarly articles, and any other sources relevant to a particular issue, area of research, or theory, and by so doing, provides a description, summary, and critical evaluation of these works in relation to the research problem being investigated. Literature reviews are designed to provide an overview of sources you have explored while researching a particular topic and to demonstrate to your readers how your research fits within a larger field of study.
Fink, Arlene. Conducting Research Literature Reviews: From the Internet to Paper . Fourth edition. Thousand Oaks, CA: SAGE, 2014.
Importance of a Good Literature Review
A literature review may consist of simply a summary of key sources, but in the social sciences, a literature review usually has an organizational pattern and combines both summary and synthesis, often within specific conceptual categories . A summary is a recap of the important information of the source, but a synthesis is a re-organization, or a reshuffling, of that information in a way that informs how you are planning to investigate a research problem. The analytical features of a literature review might:
Give a new interpretation of old material or combine new with old interpretations,
Trace the intellectual progression of the field, including major debates,
Depending on the situation, evaluate the sources and advise the reader on the most pertinent or relevant research, or
Usually in the conclusion of a literature review, identify where gaps exist in how a problem has been researched to date.
Given this, the purpose of a literature review is to:
Place each work in the context of its contribution to understanding the research problem being studied.
Describe the relationship of each work to the others under consideration.
Identify new ways to interpret prior research.
Reveal any gaps that exist in the literature.
Resolve conflicts amongst seemingly contradictory previous studies.
Identify areas of prior scholarship to prevent duplication of effort.
Point the way in fulfilling a need for additional research.
Locate your own research within the context of existing literature [very important].
Fink, Arlene. Conducting Research Literature Reviews: From the Internet to Paper. 2nd ed. Thousand Oaks, CA: Sage, 2005; Hart, Chris. Doing a Literature Review: Releasing the Social Science Research Imagination . Thousand Oaks, CA: Sage Publications, 1998; Jesson, Jill. Doing Your Literature Review: Traditional and Systematic Techniques . Los Angeles, CA: SAGE, 2011; Knopf, Jeffrey W. "Doing a Literature Review." PS: Political Science and Politics 39 (January 2006): 127-132; Ridley, Diana. The Literature Review: A Step-by-Step Guide for Students . 2nd ed. Los Angeles, CA: SAGE, 2012.
Types of Literature Reviews
It is important to think of knowledge in a given field as consisting of three layers. First, there are the primary studies that researchers conduct and publish. Second are the reviews of those studies that summarize and offer new interpretations built from and often extending beyond the primary studies. Third, there are the perceptions, conclusions, opinion, and interpretations that are shared informally among scholars that become part of the body of epistemological traditions within the field.
In composing a literature review, it is important to note that it is often this third layer of knowledge that is cited as "true" even though it often has only a loose relationship to the primary studies and secondary literature reviews. Given this, while literature reviews are designed to provide an overview and synthesis of pertinent sources you have explored, there are a number of approaches you could adopt depending upon the type of analysis underpinning your study.
Argumentative Review This form examines literature selectively in order to support or refute an argument, deeply embedded assumption, or philosophical problem already established in the literature. The purpose is to develop a body of literature that establishes a contrarian viewpoint. Given the value-laden nature of some social science research [e.g., educational reform; immigration control], argumentative approaches to analyzing the literature can be a legitimate and important form of discourse. However, note that they can also introduce problems of bias when they are used to make summary claims of the sort found in systematic reviews [see below].
Integrative Review Considered a form of research that reviews, critiques, and synthesizes representative literature on a topic in an integrated way such that new frameworks and perspectives on the topic are generated. The body of literature includes all studies that address related or identical hypotheses or research problems. A well-done integrative review meets the same standards as primary research in regard to clarity, rigor, and replication. This is the most common form of review in the social sciences.
Historical Review Few things rest in isolation from historical precedent. Historical literature reviews focus on examining research throughout a period of time, often starting with the first time an issue, concept, theory, phenomena emerged in the literature, then tracing its evolution within the scholarship of a discipline. The purpose is to place research in a historical context to show familiarity with state-of-the-art developments and to identify the likely directions for future research.
Methodological Review A review does not always focus on what someone said [findings], but how they came about saying what they say [method of analysis]. Reviewing methods of analysis provides a framework of understanding at different levels [i.e. those of theory, substantive fields, research approaches, and data collection and analysis techniques], how researchers draw upon a wide variety of knowledge ranging from the conceptual level to practical documents for use in fieldwork in the areas of ontological and epistemological consideration, quantitative and qualitative integration, sampling, interviewing, data collection, and data analysis. This approach helps highlight ethical issues which you should be aware of and consider as you go through your own study.
Systematic Review This form consists of an overview of existing evidence pertinent to a clearly formulated research question, which uses pre-specified and standardized methods to identify and critically appraise relevant research, and to collect, report, and analyze data from the studies that are included in the review. The goal is to deliberately document, critically evaluate, and summarize scientifically all of the research about a clearly defined research problem . Typically it focuses on a very specific empirical question, often posed in a cause-and-effect form, such as "To what extent does A contribute to B?" This type of literature review is primarily applied to examining prior research studies in clinical medicine and allied health fields, but it is increasingly being used in the social sciences.
Theoretical Review The purpose of this form is to examine the corpus of theory that has accumulated in regard to an issue, concept, theory, phenomena. The theoretical literature review helps to establish what theories already exist, the relationships between them, to what degree the existing theories have been investigated, and to develop new hypotheses to be tested. Often this form is used to help establish a lack of appropriate theories or reveal that current theories are inadequate for explaining new or emerging research problems. The unit of analysis can focus on a theoretical concept or a whole theory or framework.
NOTE : Most often the literature review will incorporate some combination of types. For example, a review that examines literature supporting or refuting an argument, assumption, or philosophical problem related to the research problem will also need to include writing supported by sources that establish the history of these arguments in the literature.
Baumeister, Roy F. and Mark R. Leary. "Writing Narrative Literature Reviews." Review of General Psychology 1 (September 1997): 311-320; Mark R. Fink, Arlene. Conducting Research Literature Reviews: From the Internet to Paper . 2nd ed. Thousand Oaks, CA: Sage, 2005; Hart, Chris. Doing a Literature Review: Releasing the Social Science Research Imagination . Thousand Oaks, CA: Sage Publications, 1998; Kennedy, Mary M. "Defining a Literature." Educational Researcher 36 (April 2007): 139-147; Petticrew, Mark and Helen Roberts. Systematic Reviews in the Social Sciences: A Practical Guide . Malden, MA: Blackwell Publishers, 2006; Torracro, Richard. "Writing Integrative Literature Reviews: Guidelines and Examples." Human Resource Development Review 4 (September 2005): 356-367; Rocco, Tonette S. and Maria S. Plakhotnik. "Literature Reviews, Conceptual Frameworks, and Theoretical Frameworks: Terms, Functions, and Distinctions." Human Ressource Development Review 8 (March 2008): 120-130; Sutton, Anthea. Systematic Approaches to a Successful Literature Review . Los Angeles, CA: Sage Publications, 2016.
Structure and Writing Style
I. Thinking About Your Literature Review
The structure of a literature review should include the following in support of understanding the research problem :
An overview of the subject, issue, or theory under consideration, along with the objectives of the literature review,
Division of works under review into themes or categories [e.g. works that support a particular position, those against, and those offering alternative approaches entirely],
An explanation of how each work is similar to and how it varies from the others,
Conclusions as to which pieces are best considered in their argument, are most convincing of their opinions, and make the greatest contribution to the understanding and development of their area of research.
The critical evaluation of each work should consider :
Provenance -- what are the author's credentials? Are the author's arguments supported by evidence [e.g. primary historical material, case studies, narratives, statistics, recent scientific findings]?
Methodology -- were the techniques used to identify, gather, and analyze the data appropriate to addressing the research problem? Was the sample size appropriate? Were the results effectively interpreted and reported?
Objectivity -- is the author's perspective even-handed or prejudicial? Is contrary data considered or is certain pertinent information ignored to prove the author's point?
Persuasiveness -- which of the author's theses are most convincing or least convincing?
Validity -- are the author's arguments and conclusions convincing? Does the work ultimately contribute in any significant way to an understanding of the subject?
II. Development of the Literature Review
Four Basic Stages of Writing 1. Problem formulation -- which topic or field is being examined and what are its component issues? 2. Literature search -- finding materials relevant to the subject being explored. 3. Data evaluation -- determining which literature makes a significant contribution to the understanding of the topic. 4. Analysis and interpretation -- discussing the findings and conclusions of pertinent literature.
Consider the following issues before writing the literature review: Clarify If your assignment is not specific about what form your literature review should take, seek clarification from your professor by asking these questions: 1. Roughly how many sources would be appropriate to include? 2. What types of sources should I review (books, journal articles, websites; scholarly versus popular sources)? 3. Should I summarize, synthesize, or critique sources by discussing a common theme or issue? 4. Should I evaluate the sources in any way beyond evaluating how they relate to understanding the research problem? 5. Should I provide subheadings and other background information, such as definitions and/or a history? Find Models Use the exercise of reviewing the literature to examine how authors in your discipline or area of interest have composed their literature review sections. Read them to get a sense of the types of themes you might want to look for in your own research or to identify ways to organize your final review. The bibliography or reference section of sources you've already read, such as required readings in the course syllabus, are also excellent entry points into your own research. Narrow the Topic The narrower your topic, the easier it will be to limit the number of sources you need to read in order to obtain a good survey of relevant resources. Your professor will probably not expect you to read everything that's available about the topic, but you'll make the act of reviewing easier if you first limit scope of the research problem. A good strategy is to begin by searching the USC Libraries Catalog for recent books about the topic and review the table of contents for chapters that focuses on specific issues. You can also review the indexes of books to find references to specific issues that can serve as the focus of your research. For example, a book surveying the history of the Israeli-Palestinian conflict may include a chapter on the role Egypt has played in mediating the conflict, or look in the index for the pages where Egypt is mentioned in the text. Consider Whether Your Sources are Current Some disciplines require that you use information that is as current as possible. This is particularly true in disciplines in medicine and the sciences where research conducted becomes obsolete very quickly as new discoveries are made. However, when writing a review in the social sciences, a survey of the history of the literature may be required. In other words, a complete understanding the research problem requires you to deliberately examine how knowledge and perspectives have changed over time. Sort through other current bibliographies or literature reviews in the field to get a sense of what your discipline expects. You can also use this method to explore what is considered by scholars to be a "hot topic" and what is not.
III. Ways to Organize Your Literature Review
Chronology of Events If your review follows the chronological method, you could write about the materials according to when they were published. This approach should only be followed if a clear path of research building on previous research can be identified and that these trends follow a clear chronological order of development. For example, a literature review that focuses on continuing research about the emergence of German economic power after the fall of the Soviet Union. By Publication Order your sources by publication chronology, then, only if the order demonstrates a more important trend. For instance, you could order a review of literature on environmental studies of brown fields if the progression revealed, for example, a change in the soil collection practices of the researchers who wrote and/or conducted the studies. Thematic ["conceptual categories"] Thematic reviews of literature are organized around a topic or issue, rather than the progression of time. However, progression of time may still be an important factor in a thematic review. For example, a review of the Internet's impact on American presidential politics could focus on the development of online political satire. While the study focuses on one topic, the Internet's impact on American presidential politics, it will still be organized chronologically reflecting technological developments in media. The only difference here between a "chronological" and a "thematic" approach is what is emphasized the most: the role of the Internet in presidential politics. Note however that more authentic thematic reviews tend to break away from chronological order. A review organized in this manner would shift between time periods within each section according to the point made. Note that this is the most common approach in the social and behavioral sciences. Methodological A methodological approach focuses on the methods utilized by the researcher. For the Internet in American presidential politics project, one methodological approach would be to look at cultural differences between the portrayal of American presidents on American, British, and French websites. Or the review might focus on the fundraising impact of the Internet on a particular political party. A methodological scope will influence either the types of documents in the review or the way in which these documents are discussed.
Other Sections of Your Literature Review Once you've decided on the organizational method for your literature review, the sections you need to include in the paper should be easy to figure out because they arise from your organizational strategy. In other words, a chronological review would have subsections for each vital time period; a thematic review would have subtopics based upon factors that relate to the theme or issue. However, sometimes you may need to add additional sections that are necessary for your study, but do not fit in the organizational strategy of the body. What other sections you include in the body is up to you. However, only include what is necessary for the reader to locate your study within the larger scholarship about the research problem.
Here are examples of other sections, usually in the form of a single paragraph, you may need to include depending on the type of review you write:
Current Situation : Information necessary to understand the current topic or focus of the literature review.
Sources Used : Describes the methods and resources [e.g., databases] you used to identify the literature you reviewed.
History : The chronological progression of the field, the literature, or an idea that is necessary to understand the literature review, if the body of the literature review is not already a chronology.
Selection Methods : Criteria you used to select (and perhaps exclude) sources in your literature review. For instance, you might explain that your review includes only peer-reviewed articles and journals.
Standards : Description of the way in which you present your information.
Questions for Further Research : What questions about the field has the review sparked? How will you further your research as a result of the review?
IV. Writing Your Literature Review
Once you've settled on how to organize your literature review, you're ready to write each section. When writing your review, keep in mind these issues.
Use Evidence A literature review section is, in this sense, just like any other academic research paper. Your interpretation of the available sources must be backed up with evidence [citations] that demonstrates that what you are saying is valid. Be Selective Select only the most important points in each source to highlight in the review. The type of information you choose to mention should relate directly to the research problem, whether it is thematic, methodological, or chronological. Related items that provide additional information but that are not key to understanding the research problem can be included in a list of further readings . Use Quotes Sparingly Some short quotes are appropriate if you want to emphasize a point, or if what an author stated cannot be easily paraphrased. Sometimes you may need to quote certain terminology that was coined by the author, is not common knowledge, or taken directly from the study. Do not use extensive quotes as a substitute for using your own words in reviewing the literature. Summarize and Synthesize Remember to summarize and synthesize your sources within each thematic paragraph as well as throughout the review. Recapitulate important features of a research study, but then synthesize it by rephrasing the study's significance and relating it to your own work and the work of others. Keep Your Own Voice While the literature review presents others' ideas, your voice [the writer's] should remain front and center. For example, weave references to other sources into what you are writing but maintain your own voice by starting and ending the paragraph with your own ideas and wording. Use Caution When Paraphrasing When paraphrasing a source that is not your own, be sure to represent the author's information or opinions accurately and in your own words. Even when paraphrasing an author's work, you still must provide a citation to that work.
V. Common Mistakes to Avoid
These are the most common mistakes made in reviewing social science research literature.
Sources in your literature review do not clearly relate to the research problem;
You do not take sufficient time to define and identify the most relevant sources to use in the literature review related to the research problem;
Relies exclusively on secondary analytical sources rather than including relevant primary research studies or data;
Uncritically accepts another researcher's findings and interpretations as valid, rather than examining critically all aspects of the research design and analysis;
Does not describe the search procedures that were used in identifying the literature to review;
Reports isolated statistical results rather than synthesizing them in chi-squared or meta-analytic methods; and,
Only includes research that validates assumptions and does not consider contrary findings and alternative interpretations found in the literature.
Cook, Kathleen E. and Elise Murowchick. "Do Literature Review Skills Transfer from One Course to Another?" Psychology Learning and Teaching 13 (March 2014): 3-11; Fink, Arlene. Conducting Research Literature Reviews: From the Internet to Paper . 2nd ed. Thousand Oaks, CA: Sage, 2005; Hart, Chris. Doing a Literature Review: Releasing the Social Science Research Imagination . Thousand Oaks, CA: Sage Publications, 1998; Jesson, Jill. Doing Your Literature Review: Traditional and Systematic Techniques . London: SAGE, 2011; Literature Review Handout. Online Writing Center. Liberty University; Literature Reviews. The Writing Center. University of North Carolina; Onwuegbuzie, Anthony J. and Rebecca Frels. Seven Steps to a Comprehensive Literature Review: A Multimodal and Cultural Approach . Los Angeles, CA: SAGE, 2016; Ridley, Diana. The Literature Review: A Step-by-Step Guide for Students . 2nd ed. Los Angeles, CA: SAGE, 2012; Randolph, Justus J. "A Guide to Writing the Dissertation Literature Review." Practical Assessment, Research, and Evaluation. vol. 14, June 2009; Sutton, Anthea. Systematic Approaches to a Successful Literature Review . Los Angeles, CA: Sage Publications, 2016; Taylor, Dena. The Literature Review: A Few Tips On Conducting It. University College Writing Centre. University of Toronto; Writing a Literature Review. Academic Skills Centre. University of Canberra.
Writing Tip
Break Out of Your Disciplinary Box!
Thinking interdisciplinarily about a research problem can be a rewarding exercise in applying new ideas, theories, or concepts to an old problem. For example, what might cultural anthropologists say about the continuing conflict in the Middle East? In what ways might geographers view the need for better distribution of social service agencies in large cities than how social workers might study the issue? You don't want to substitute a thorough review of core research literature in your discipline for studies conducted in other fields of study. However, particularly in the social sciences, thinking about research problems from multiple vectors is a key strategy for finding new solutions to a problem or gaining a new perspective. Consult with a librarian about identifying research databases in other disciplines; almost every field of study has at least one comprehensive database devoted to indexing its research literature.
Frodeman, Robert. The Oxford Handbook of Interdisciplinarity . New York: Oxford University Press, 2010.
Another Writing Tip
Don't Just Review for Content!
While conducting a review of the literature, maximize the time you devote to writing this part of your paper by thinking broadly about what you should be looking for and evaluating. Review not just what scholars are saying, but how are they saying it. Some questions to ask:
How are they organizing their ideas?
What methods have they used to study the problem?
What theories have been used to explain, predict, or understand their research problem?
What sources have they cited to support their conclusions?
How have they used non-textual elements [e.g., charts, graphs, figures, etc.] to illustrate key points?
When you begin to write your literature review section, you'll be glad you dug deeper into how the research was designed and constructed because it establishes a means for developing more substantial analysis and interpretation of the research problem.
Hart, Chris. Doing a Literature Review: Releasing the Social Science Research Imagination . Thousand Oaks, CA: Sage Publications, 1 998.
Yet Another Writing Tip
When Do I Know I Can Stop Looking and Move On?
Here are several strategies you can utilize to assess whether you've thoroughly reviewed the literature:
Look for repeating patterns in the research findings . If the same thing is being said, just by different people, then this likely demonstrates that the research problem has hit a conceptual dead end. At this point consider: Does your study extend current research? Does it forge a new path? Or, does is merely add more of the same thing being said?
Look at sources the authors cite to in their work . If you begin to see the same researchers cited again and again, then this is often an indication that no new ideas have been generated to address the research problem.
Search Google Scholar to identify who has subsequently cited leading scholars already identified in your literature review [see next sub-tab]. This is called citation tracking and there are a number of sources that can help you identify who has cited whom, particularly scholars from outside of your discipline. Here again, if the same authors are being cited again and again, this may indicate no new literature has been written on the topic.
Onwuegbuzie, Anthony J. and Rebecca Frels. Seven Steps to a Comprehensive Literature Review: A Multimodal and Cultural Approach . Los Angeles, CA: Sage, 2016; Sutton, Anthea. Systematic Approaches to a Successful Literature Review . Los Angeles, CA: Sage Publications, 2016.
<< Previous: Theoretical Framework
Next: Citation Tracking >>
Last Updated: Feb 16, 2023 1:36 PM
URL: https://libguides.usc.edu/writingguide