TAKE 30% OFF OUR VALUE PROPOSITION & GO-TO-MARKET TOOLKIT – CHECK IT OUT HERE →
How to Write a Key Takeaways Slide (with Examples)
Table of contents
What is a key takeaways slide.
The purpose of a consulting-style presentation or slide deck is to inform your audience or lead them to take action.
To do this, you define an objective for your slide deck, craft an argument, write a storyline, and then build slides. By the end of the process, you'll have a thorough and well-researched presentation.
However, some readers may not have the time or interest in diving into the detail. For those people, you need to give them "key takeaways".
A key takeaway slide summarizes the important points covered in the presentation. They are usually the key insights, implications, recommendations, or next steps.
How do I know what to include as key takeaways?
To figure out what you should include in your key takeaways, you should ask yourself the following questions:
What will my audience care about?
What are the implications or "so whats" of the work that I have done?
What points have the biggest "bang for your buck"?
How many key points should you have?
There's a long running rumor that McKinsey, the world's most prestigious strategy consulting firm, tells their staff to always follow "The Rule of 3".
The Rule of 3 states that you should always present key points, reasons, recommendations, or next steps in threes.
McKinsey argues that three is the most natural and common way to explain things. For example, storylines follow "situation-complication-resolution", photography follows "the rule of thirds", and so on.
Of course, this isn't a strict rule. The point is to force yourself to distill complex analysis down into simple key takeaways and to structure them in an easy-to-understand way.
Based on my experience as a management consultant who has spent thousand of hours writing slide decks, my recommendation would be to limit yourself to between 3-6 key points.

Download a free key takeaways slide and 29 other slide templates for free
Roadmap slides, recommendations slides, journey slides, key takeaways slides, next steps slides, panel slides, and more!
Awesome! Check your email...
Example key takeaways slides
Check out some examples of key takeaways slides from top consulting firms.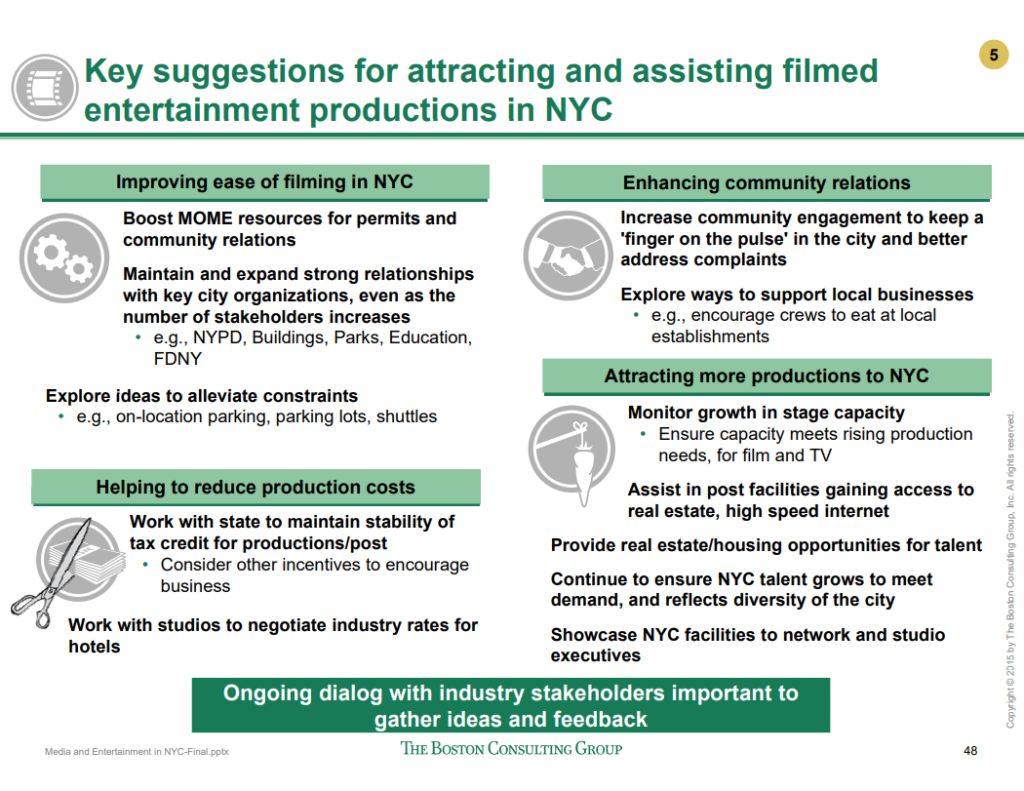 Daniel Galletta
Get one short but actionable career tip in your inbox weekly, build a reputation as a high performer and accelerate your career.
Thank you! You have successfully joined the newsletter.
"Short tips, huge impact on my career" - Sara M
Best Selling Courses, Toolkits and Templates
Trusted by thousands of executives, consultants and freelancers
Product Value Proposition & Go-To-Market Toolkit
The Executive-Ready Slide Decks Course
Product Development Toolkit
More Tips for Writing Takeaways
The two key tips for writing takeaways for a devotional are this:
Keep it simple
Focus on one principle
Take note of these extra tips for writing takeaways. 
Use Strong Verbs
Takeaways are framed with verbs: "a conflict to resolve" … "a promise to claim." There is a good reason for that: verbs are action words. Your takeaway challenges the reader to action. When writing your takeaway, use action words — verbs.
Consider Both Internal and External Actions
Takeaways can prompt external action (such as reaching out to a family member) or internal action (such as changing a thought pattern.) Action is action, whether it takes place on the outside or the inside.
Avoid "Yes" or "No" Takeaways
Use the most appropriate format.
Will you format your takeaway as a prayer? A memory verse? A task? A question to ponder? Know how the publication for which you're writing prefers to challenge readers to take the next step. If you are publishing your own devotionals (whether in print or online), then choose how you will structure your takeaway to have the most impact for your target reader.
Use the Most Appropriate Point of View
Use the most appropriate length.
The takeaway is usually short — about 25-50 words at most. If you've done a good job in the illustration section , then you won't need more space than that to challenge the reader to action because you'll have already made your point.
More Writing Tips for Devotionals
Getting Started Writing Devotionals: A Free Mini-Course ...
Christian Writing Resources for content creators, freelancers, bloggers ...
What is a devotional?
How to Write Devotionals: Use a 3-Part Structure ...
Journaling to write devotionals ...
Save Time: Identify the Devotional Point Before You Write ...
Writing a takeaway: keep it simple ...
Templates for takeaways ...
Writing Devotionals That Stick: a step-by-step writing guide ...
More devotional writing tips on our Pinterest board ...
Return from Tips for Writing Takeaways to Nonprofit Copywriter home
As an Amazon Associate I earn from qualifying purchases.
Would you prefer to share this page with others by linking to it?
Click on the HTML link code below.
Copy and paste it, adding a note of your own, into your blog, a Web page, forums, a blog comment, your Facebook account, or anywhere that someone would find this page valuable.

Blog: What's New!
Online Writing Courses
Writing Community
Writing Resources
Freelance Writing Tips
Freelance Writing
The Writing Life
Content Writing Basics
Copywriting Basics
Copywriting Formulas
The Writing Process
Self-Editing Tips
Quick Writing Tips
Christian Writing Tips
Christian Writing
Tips for Devotionals
Devotionals for Writers
Writing Project Tips
Tips for Writing Articles
Tips for Writing a Book
Tips for Blogging
Tips for Writing eBooks
Tips for Fundraising Letters
Tips for Writing Email
Tips for Writing Headlines
Tips for Writing Letters
Tips for Newsletters
Tips for Online Writing
Tips for Social Media
Tips for Writing Testimonials
Tips for Writing Websites
Tips for Nonprofits
Writing Tips for Nonprofits
Tips for Grant Writing
Tips for Strategic Planning
Tips for Business Plan Writing
More Writing TIps
Tips for Story Writing
Tips for Writing Resumes
Tips for Other Projects
Books for Writers
Persuasive Writing
Power Words
Writing Courses
A Wise Word
Submissions
Privacy Policy
Search This Site
Share this page, stop wasting time.
Grab your exclusive FREE guide, "5 Simple Writing Tips You Can Put to Use in 10 Minutes or Less"
Get more writing tips like these each week in your inbox for free . Learn more .
© Copyright 2004-2023 NonprofitCopywriter.com and Kathy Widenhouse  All rights reserved. No reproduction without permission.
Writing I – ENG 2100T (28558)
A [email protected] site, blog post #13: main takeaway.
What will you takeaway from being a part of this class? In other words, what is the main thing that you learned or experienced that you will remember from this class?
13 thoughts on " Blog Post #13: Main Takeaway "
My main takeaway from being a part of this class is that I still have a lot to learn when it comes to the English language. One thing that I experienced in this class is I forced myself to step out of my comfort zone and talk more frequently. As an introvert, I hesitate when I decide whether or not to speak to others (I barely know) or participate in class. In middle school and high school, I rarely participate in class. When communicating with people I don't know well enough, I would often wait for them to talk to me first because I don't know how to start a conversation and would be socially awkward. I tend to open up to others very slowly. This class is smaller in size compared to my other classes, which makes it easier to get to know others and makes me less nervous/socially awkward.
My main takeaways from this class are the English knowledge and the unique experience with my classmates and professor. I was able to learn new grammar rules throughout the course, which it reinforces my English writing ability. Moreover, I have learned different ways to analysis texts. It opened my mind, and it would certainly help me to see things more wisely. Lastly, I was surprised to know there is many things to have to follow for different type of papers you are writing for (literacy narrative, research paper, etc). Although I did not masterize all the techniques, I am confident to say my writing skills have improved.
In this semester, I learn and gain a lot of things from being a part of this English class. I learned how to write professional essays, including properly using the MLA and works cited format, and the most important thing is to write in a simple way. I also gained the experience of sharing my writings with classmates and learned the verb tenses and interesting idioms. This class is helpful and meaningful that helps people whose first language is not English, integrate into college life and society more easily. This class also performs in interesting and harmonious ways to promote learning and improve our writing and English.
In this semester, I have learned many new things. One of the most important things was writing in a professional way. Writing a professional email to a professor is a necessary part of our college years. Another important thing was writing the essays in the proper format. This class is helpful to understand the proper formatting for the papers and writing an email in a professional way, which eventually makes writing skills improve and build more confidence toward writing.
My main gains in the course are English knowledge and learning English grammar. In the previous school, my English class did not teach any topics about grammar at all, but in the university this course allowed me to learn the rules of grammar, which strengthened my English writing ability. In addition, this lesson also teaches how to use MLA and works citation format, which helps a lot in other subjects.
I learned a lot from being a part of this class. One of the main things I learned was to get straight to the point in your writing. There's no need to use extra words or fancy words. The best writing is to be simple and straight to the point using as few words as possible. I also learned how to cite my sources using the MLA format. This is very useful even for my other classes as well.
My biggest takeaway from being part of this class is that I learn the proper way to cite work in my writings and how important formatting a paper is. Additionally, a lesson that I've learned was the most important part of writing is being clear and not the amount of fancy vocabularies you can use. During my high school years, I've tried to add complex words into my essays to try to get a better grade, but I was wrong. I will always remember this when I'm writing any papers in the future and slowly improve my vocabularies instead of using synonyms of words that I don't know. I loved my experience in this class because everyone seemed comfortable to share their ideas and Professor Francis taught the class in an entertaining way which makes me eager to go to English class.
The main thing that I will remember learning from this class is the idea of writing simple sentences makes good writing, and clarity was very important. I also learned about grammar and the proper way to cite in an MLA format.
In this class, I have learned a lot about writing strategies, refresh my memory about writing grammar, and learned how to correctly cite in MLA format. I was not comfortable in writing essays before I had attended this class, but as it right now, I gain a little more comfortable in writing essays in this class and also my other class. Professor Corva will be strongly recommended for the next semester if the option is available.
In this English class, I have learned the academic way of writing and grammar. This class has taught me a lot about writing, and it has helped me in my other classes as well.
My takeaway from this English class was that writing doesn't need a complex vocabulary to become good writing. A simple sentence and clarity were more important in writing. Letting people know what you are trying to say is more important.
my takeaway from this class is that i learned a lot of new things to improve my writing and which was one of my main problems back in high school I really felt amazing writing with new martials and also, I don't really have to have complex vocabs to write. it was a great experience learning all these materials about writing.
From this class, I learned to use the proper punctuation. I figured out the flow of writing is very important, for that, I had to change my view and put myself into audience's shoes.
Comments are closed.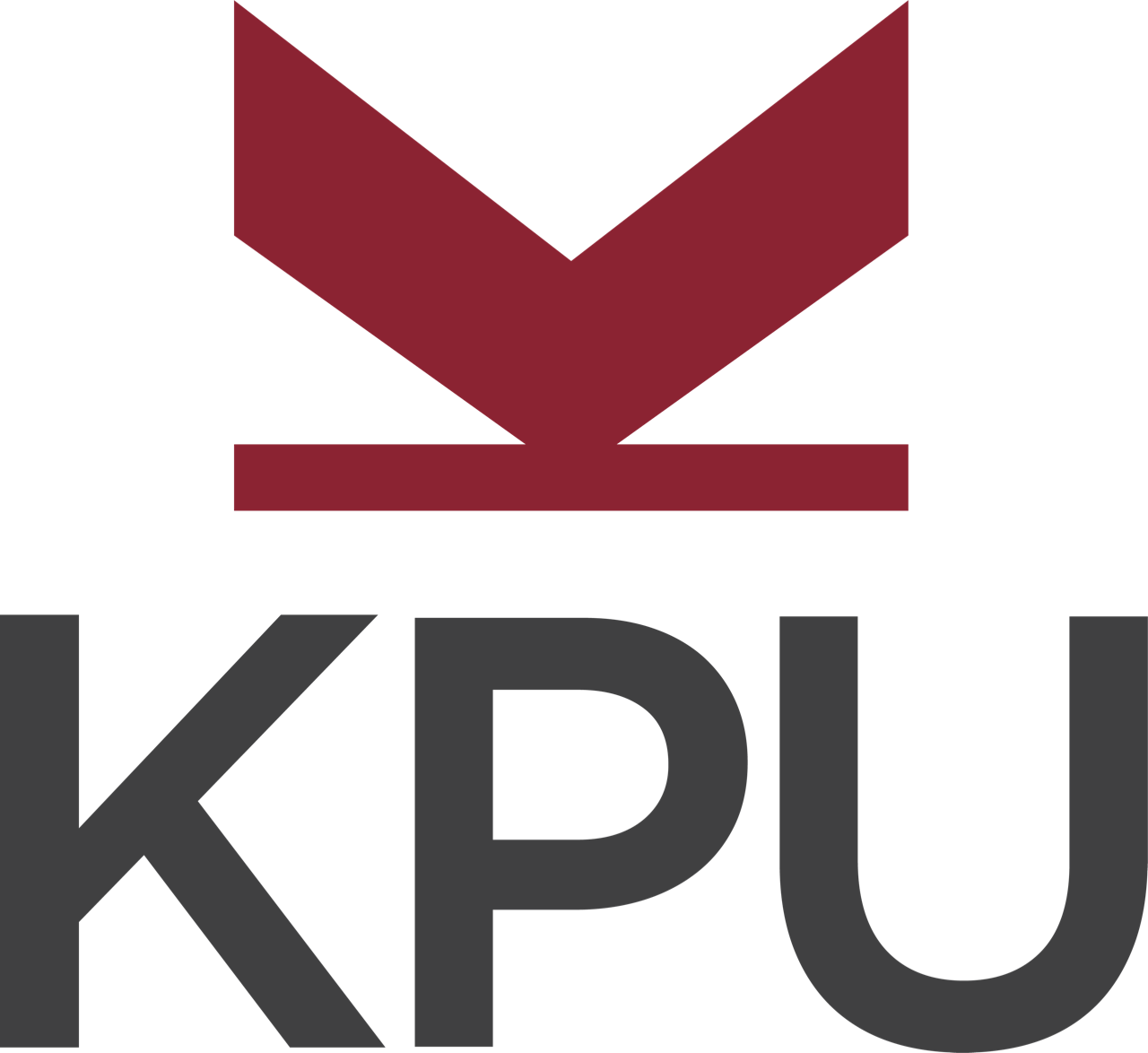 Want to create or adapt books like this? Learn more about how Pressbooks supports open publishing practices.
Key Takeaways
Creating job application materials asks you to blend persuasion, plain language, document design, audience analysis and many of the other skills we've learned throughout this course. When you first start writing them, it can feel strange to have to promote yourself in this way. With a little practice, however, you can set yourself apart from other candidates and get an interview.
When you create a cover letter and resume, you're communicating first to an algorithm (which will look for key phrases and how long you've been at particular companies) and then to a human.
When you read a job posting, pick out key phrases. Look especially for phrases that have been repeated. Make sure that you use the language of the job posting.
A resume is a "marketing document" (Green, 2013, pg 13) that convinces employers that they should interview you. It contains a summary of your skills, work experience, education and accomplishments. Use plain language and a clear format.
When writing your resume and cover letter, focus on your accomplishments, not your job duties. What did you do that someone else in the role wouldn't have done?
A cover letter is your chance to speak directly to an employer and say why you want this particular job. It shouldn't repeat your resume, complement it. Make sure to be specific about why you want this particular job, and why they should hire you.
Make sure to proofread your job materials before you send them out.
Business Writing For Everyone by Arley Cruthers is licensed under a Creative Commons Attribution-NonCommercial 4.0 International License , except where otherwise noted.
Share This Book
🤩 Be the first to see the new features launching in Fellow 4.1 on March 14th 🚀
Meeting Takeaways: Wha...
Meeting Takeaways: What to Take With You After a Meeting
Meeting takeaways are important if you want to run successful meetings! We cover what each meeting attendee should walk away with.
It takes time, effort, and skill to ensure a meeting is a success.
From getting all attendees to stay on task to making sure not to run too long, when everything comes together, a successful meeting is a thing of beauty.
One way to ensure that a meeting is truly a success is to be sure that, once it's come to a close, there are clear and actionable meeting takeaways that all attendees are left with. Because let's be honest, if everyone is going to come together for 30-60 minutes, you want it to be worth it , right?
If you're unsure how to accomplish ending the meeting with takeaways that have a purpose, Fellow is here to break it all down.
What are meeting takeaways?
The importance of meeting takeaways .
Key takeaways you should have
Examples of meeting takeaways
How to share the takeaways
Meeting takeaways are the conclusions or actionable items that your team walks away with once the meeting has come to a close. A meeting takeaway can also include the details surrounding what a member of your team has committed to completing by the next meeting.
Once the meeting is over, the takeaways are usually sent out in the form of a meeting recap email to the attendees and others who weren't able to join but are interested in knowing what was discussed. They're sent out to avoid any confusion surrounding the discussion points and can serve as a reminder to all as to what's expected of each person to complete or make progress on.
Why are meeting takeaways so important to have?
Not only do meeting takeaways make it possible to easily create new ideas for the next meeting, but takeaways can also increase involvement from all meeting attendees, allowing for better communication and more productive discussions. The more attendees who are engaged in the topics of discussion, the better the ideas, as well as a better sense of teamwork for all.
Having takeaways at the end of a meeting can also create an increase in organization, as everyone knows exactly what is expected of them, what everyone else on their team is working on, and who to go to if they have follow-up questions. Takeaways can also include updates on timelines, project milestones , goals, and it's always good for the team to have a refresher on where projects or assignments stand.
At the end of the day, the takeaways you have once a meeting has concluded can be an indicator for how the meeting went, if the conversations stayed on track, and whether or not the team knows what they need to work on moving forward.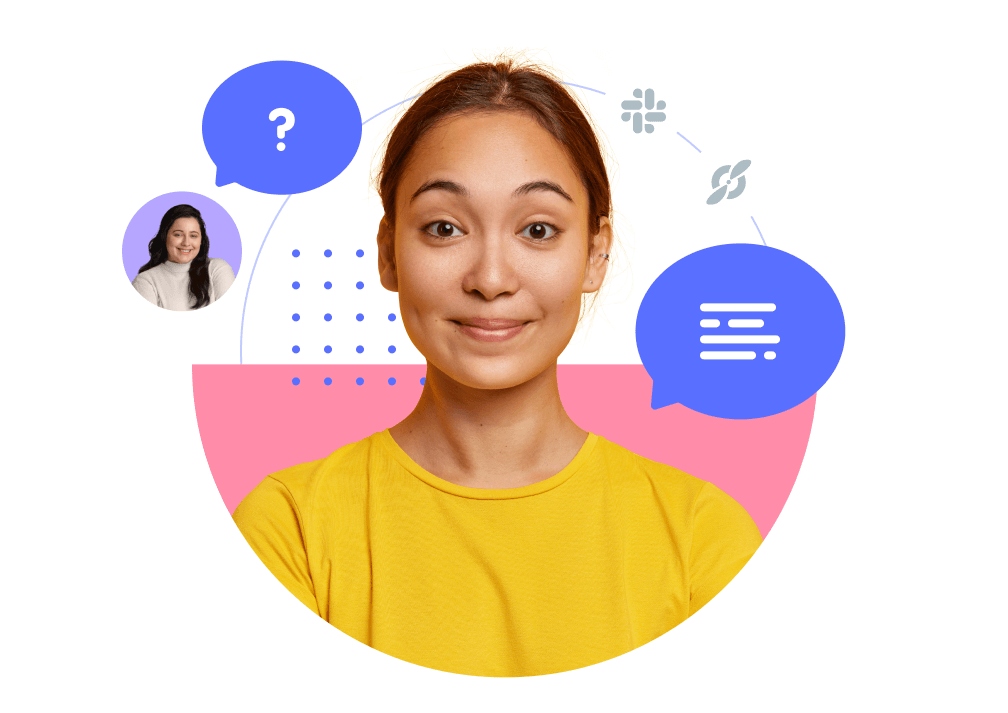 Key takeaways you should have after a meeting
After a meeting has come to an end, what are the key takeaways you and your team should walk away with?
1 Status updates
If the meeting was run effectively , one key takeaway should be that everyone is clued in regarding status updates on items that matter most to you, your team, and the goals you have in place. This will provide insights into where your team is on project timelines and if you'll hit the various milestones that have been set to reach. Because members often join meetings with the hope of receiving a status update, from either something they're working on or something they're interested in knowing more about, make sure that the meeting provides this update in the form of a key takeaway or need-to-know message they can walk away with.
2 New concepts or decisions
Another must-have key takeaway after a meeting is over is at least one new concept or decision. When your team meets to have a brainstorming session, to consider a new strategy, or to come to a general consensus on an issue, a key takeaway regarding what was decided on is an added benefit and shows the meeting was a success. If a decision wasn't agreed upon – that's okay. Maybe instead your team walks away with a takeaway that consists of finding a new way to get everyone on board with a new approach or strategy.
3 Smaller details or next steps
Meeting takeaways can also look like smaller details that your team may need to do their necessary tasks or responsibilities. For instance, maybe they need more information on how to contact or get in touch with someone, either in a different department or a new client. Having their email or phone number could be a key takeaway. Or, maybe your team needs to know the date and time of the next meeting or an event that is taking place. Both of these are takeaways your team should leave the meeting with.
4 Follow-up items
Finally, some of the most important takeaways are in the form of follow-up items and deadline information. If your team doesn't know what is expected of them, and when they need to have a task crossed off their to-do list, what was the point of the meeting?
To get a better understanding of what a key takeaway could look like for you and your team, think about why you're coming together in the first place, what you're looking to solve, and what you'd like to discuss. Whatever becomes the most pertinent and need-to-know information, the urgent action items, or the conclusion you walk away with, those are the key takeaways that made the meeting worth having.
Depending on the type of meeting that is taking place, the industry your business is in, and the stakeholders who are attending, the takeaways will look vastly different. Below are some examples of what a meeting takeaway could sound like.
Hiring is ramping up and we are looking to interview, hire, and onboard three new sales representatives over the next two months.
Emma has committed to publishing five new articles to the blog before the end of this month as a way to increase website traffic and conversions.
A plan is in place to initiate a hybrid work model for employees that have expressed interest.
Jordan will be sending out an introduction email with the details of our new client in a neighboring city, detailing the best way to work with them going further and the goals we have set as a department.
The team has agreed to increase our meeting cadence as a way to provide more updates on this quarter's top projects and ensure we stay on task and hit our goals.
How to share the takeaways after the meeting
Next, it's time to share the takeaways once the meeting is over.
In a perfect world, everyone would be able to attend, and those who did attend could remember everything that was talked about, decided upon, or mentioned.
A perfect world is not where we live, so it's crucial that you send an email that includes a meeting recap to all of those who were in attendance, those that couldn't make the meeting, anyone who may have joined late, and all key stakeholders that were interested in some of the discussion points.
In addition to including the overall meeting agenda , be sure to share the meeting notes . Then, include the key takeaways. This will provide a good refresher of what to keep in mind, what needs to be worked on, and what is expected at the next meeting. This can be a simple summary of the most important meeting action items and discussion points. While you may feel like this can start to be repetitive, not only does it leave a paper (or electronic!) trail, but it can also ensure there are no questions or uncertainties for what's to come.
Finally, the message can include any follow-ups that are still needed from members of the team, remaining questions, or general things to keep in mind.

Use a meeting management software like Fellow to easily send meeting recaps with a simple click of a button via email or Slack so that everyone feels like they were a part of the discussion!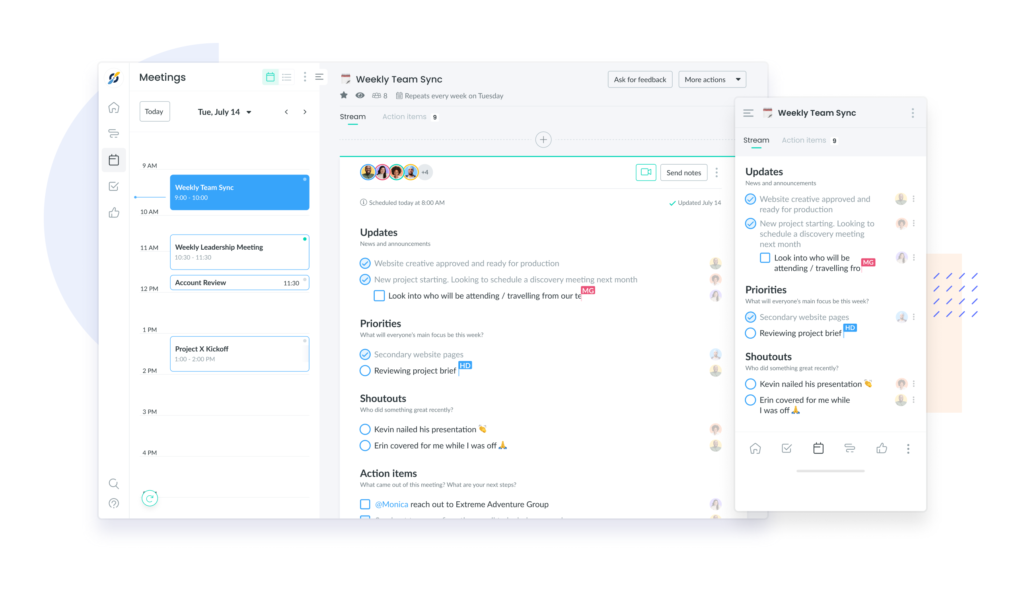 What's next?
Nothing is worse than spending time planning for a meeting and making sure everyone can attend only to feel like the attendees left without a clear plan of action, the conversation went off the rails, or that the meeting wasn't as effective as you had hoped. Try not to feel frustrated if the takeaways you're left with aren't as action-focused as you wanted them to be, or there are fewer takeaways in this meeting than the last one.
Every meeting is going to look different, but if everyone leaves the conference room or signs off the virtual call feeling like they know exactly what is expected of them, the meeting was a success!
Tips for high-performing leaders
Calendar-synced agendas for meetings and 1-on-1s, fellow is the only easy-to-use meeting agenda software your team will love 💙.
About the author
Mara Calvello is a freelance writer for Fellow, in addition to being a Content Marketing Manager at G2. In her spare time, she's either at the gym, reading a book from her overcrowded bookshelf, enjoying the great outdoors with her rescue dog Zeke, or right in the middle of a Netflix binge. Obsessions include the Chicago Cubs, Harry Potter, and all of the Italian food imaginable.
Run delightful meetings with Fellow
See why leaders in 100+ countries are using it today., wait before you go, you might also be interested in these posts.
Combat Remote Meeting Fatigue: 7 Tips
12 Strategies to Encourage Participation in Meetings
11 Must-Try Daily Standup Software in 2023
MIND Education
Meet the Team
Our Research
Our Approach to STEM
Our Patents
Our Partners
Partner Stories
InsightMath
Blog: Subscribe Now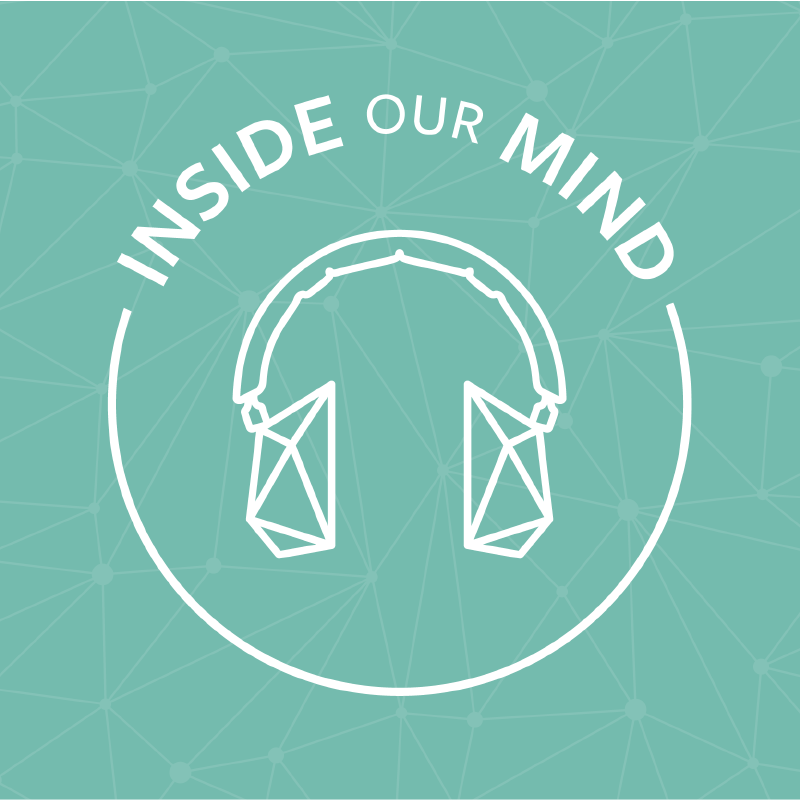 Rethinking Attendance in Edtech
LATEST PODCAST EPISODES
By mind research institute.
People, Process, and Penguins: Designing Math Experiences
Bridging STEM Gaps with STEMconnector CEO Jo Webber
The EdTech Genome Project: Talking Implementation with Elizabeth Birie
From Meeting the Moment to Foundational Change
See all podcasts
8 key takeaways from personalized learning successes [free poster].
There's a lot of discussion going on about what personalized learning is and isn't . While speaking with education leaders about the subject, we noticed a lot of recurring themes—even as definitions of personalized learning seemed to vary.
One thing we learned for certain is that personalized learning is not the antithesis of "one size fits all." In fact, sometimes in trying to become the antithesis of "one size fits all," we create the antithesis for personalized learning. For more on personalized learning misconceptions , listen to this podcast with mathematician Brandon Smith.
Even though personalized learning is not the complete opposite of "one size fits all" learning, it still requires educators to tailor instruction to each of their students. This can be an overwhelming feat in a classroom with many children. So how can students' individual needs best be met?
Here we've summarized 8 key takeaways on personalized learning to help educators empower every student to reach the highest levels of achievement:
1. Focus on student actions.
Keep the emphasis on learning by doing, not learning from instruction. Personalized learning requires that learning actually is happening. In the moment where a student gets "stuck," is when learning is happening.
2. Provide problems, situations, and scenarios rich with decision making.
Even early predictions are valuable! Educators should work to create powerful models of learning that are rich with decision-making , not memorization. Students should have to think, reason and problem-solve time and time again while receiving feedback on the choices that they are making.
3. Get as close as possible to instant informative feedback.
Inform the student on why they succeeded or what they can revise. Students should explore, make decisions and then get individualized and immediate feedback on that decision to learn from their mistakes and develop their own understanding.
4. Celebrate early failures.
A failure learned from is a success! Academic environments should build mindsets that failing is okay - learning can happen during the process of failing.
5. Focus on how students practice.
Deliberate practice is a transferable skill. Instead of concentrating on what students learn, focus on how students learn. Manage frustration so that it turns into a thirst for challenge.
6. Allow students to work at their own pace.
A fixed amount of instruction time and then automatically moving on can minimize learning. No matter where students start, allow students to work at their own pace. All students can achieve mastery.
7. Adapt at the moment of learning.
Placing or customizing content to learning styles or preferences doesn't guarantee learning. In fact, research has debunked the learning styles myth .
8. Use technology to amplify the above.
Technology can improve learning, not just scale content. Giving individualized feedback on every decision students make isn't feasible in the traditional classroom. Good personalized learning tools utilize the benefits of technology to scale and provide immediate feedback to any number of students.
Keep these key takeaways from personalized learning top of mind by downloading the poster below.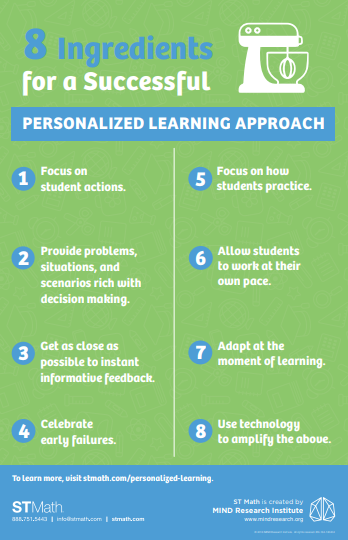 8 Ingredients for a Successful Personalized Learning Approach [pdf]
Black and white version [pdf]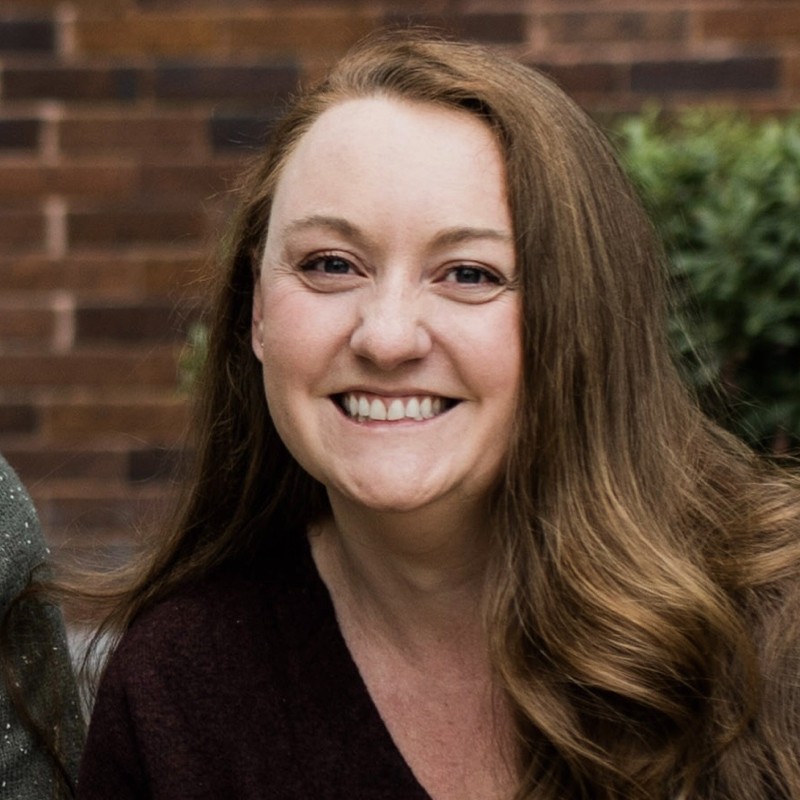 About the Author
Kelsey Skaggs was the Communications Manager at MIND Research Institute. She enjoys highlighting the work of colleagues and partners who champion MIND's mission.
Struggle is a Matter of Perspective
Search result by:.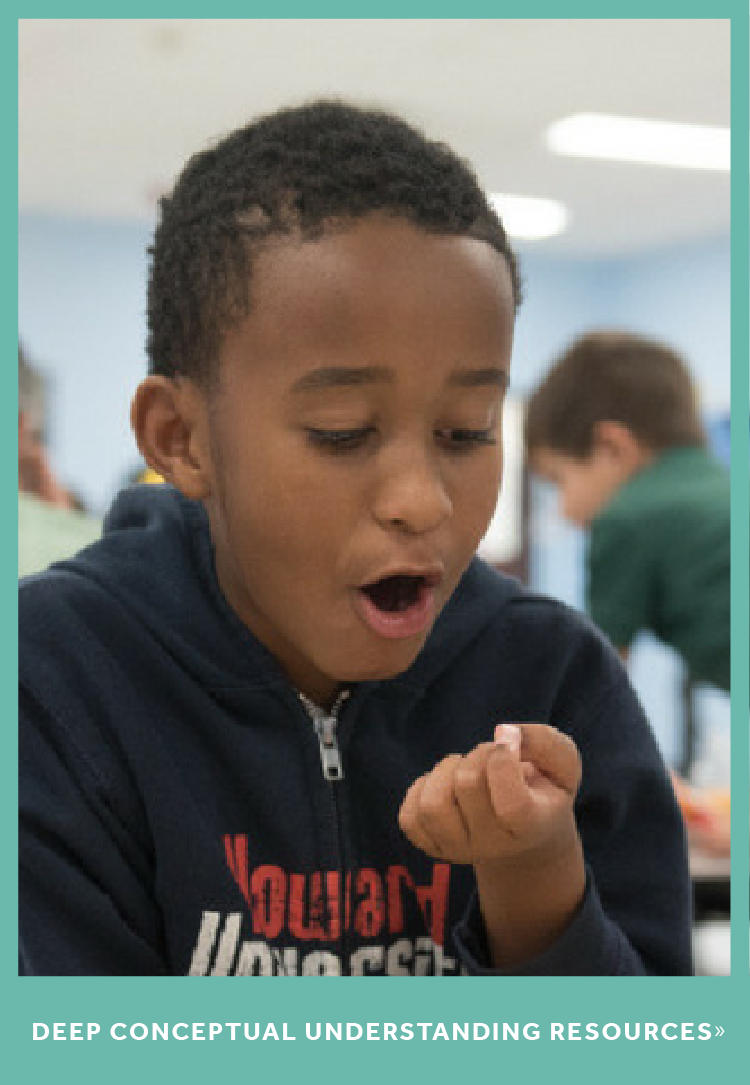 Interested in Contributing?
Join Our Newsletter