How to Make a School Project Report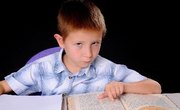 How to Do School Projects
Almost everybody remembers book and project reports in high school, with the dreaded due date looming and no ideas on the horizon. A school project report doesn't have to be an overwhelming emotional event. Putting together an effective school project report takes planning, research and a little creative thinking. By combining these elements and following through, you can turn your dreaded class project assignment into something enjoyable that will show in your final grade.
Choose your project topic. Make it something you have an interest in. Researching and writing about a topic you enjoy will make the process easier and likely result in a better grade. If you don't have the opportunity to choose your own topic, make the best of the topic provided by your teacher. Find something about the topic that interests you and slant your project accordingly.
Research your topic thoroughly. With the Internet, researching just about any topic is easier now than it's ever been. The more research you do, the quicker the writing process will go. Make detailed notes and highlight all your references so you can save time later, once you start writing.
Start writing your paper as soon as you've completed the research. Avoid waiting until the last minute. This will result in a rush job that can take away from the quality of your work. Format your project report with a title page that includes the title of your project and your name, unless your teacher requests a specific format. For high school project reports, MLA or APA style isn't typically requested. If it is, refer to specific guidelines to ensure your paper meets the requirements.
Work from your notes to ensure you relay all of the important information you've collected. Start by stating what your project is, then use the main body of your paper to describe how you accomplished the project. Write in such a way that your audience could recreate your project by following your paper. If your project includes display work in addition to the paper, give a description of the project display and how you designed and made it. This is especially important for science projects that you may need to demonstrate.
Turn your paper in with all of your project research and notes, even if your teacher doesn't request you do so. Not always, but sometimes, including all of the elements that went in to writing your project report may have a positive influence on your final grade.
Related Articles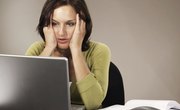 How to Write Research Papers From Start to Finish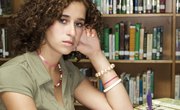 How to Write High School Research Papers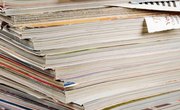 How to write a humanities paper
How to write a research report log.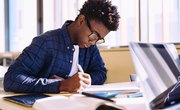 How to Title an Ethical Issues Paper
How to write an essay with a thesis statement.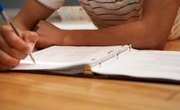 How to Write APA Papers in Narrative Style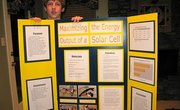 How to Put a Project Display Board Together
Carl Hose is the author of the anthology "Dead Horizon" and the the zombie novella "Dead Rising." His work has appeared in "Cold Storage," "Butcher Knives and Body Counts," "Writer's Journal," and "Lighthouse Digest.". He is editor of the "Dark Light" anthology to benefit Ronald McDonald House Charities.
How to Write an Effective Project Report in 7 Steps (+ examples in Microsoft 365)
By: Shubhangi Pandey | Published on: Dec 1, 2022 | Categories: BrightWork 365 , Microsoft 365 , PM Best Practices , Project Reporting | 0 comments
Many project teams use the reporting tools in their collaborative project site to track work, identify risks and issues, and keep stakeholders informed about the project.
Simplify project reporting with Microsoft 365! [Watch Video]
Depending on the project and organizational processes, additional project reports with in-depth analysis and recommendations may also be required when a project ends.
Writing a report is a useful opportunity to evaluate the project, document lessons learned, and add to your organization's knowledge base for future projects. Try these steps for writing better project reports.
How to Write an Effective Project Report in 7 Steps
1. decide the objective.
Take some time to think about the purpose of the report. Do you need to describe, explain, recommend, or persuade? Having a clear purpose from the outset ensures that you stay focused, which makes it easier to engage your reader.
2. Understand Your Audience
Writing a formal annual report for your stakeholders is very different from a financial review. Tailor your language, use of data, and supporting graphics to the audience .
It is also useful to consider the personal communication style of the reader, for example, how do they write emails or structure documents? Reflect their preferences where possible. You may need to develop a more formal or informal tone to your own natural style.
Adopting this technique will build rapport and make the reader more receptive to your ideas
3. Report Format and Type
Before you start, check the report format and type. Do you need to submit a written report or deliver a presentation? Do you need to craft a formal, informal, financial, annual, technical, fact-finding, or problem-solving report?
You should also confirm if any templates are available within the organization.
Checking these details can save time later on!
4. Gather the Facts and Data
  Including engaging facts and data will solidify your argument. Start with your collaborative project site and work out as needed. Remember to cite sources such as articles, case studies, and interviews.
5. Structure the Report
  A report typically has four elements:
Executive Summary . Your report will begin with the summary, which is written once the report is finished.  As the first item the reader encounters, this is the most important section of the document. They will likely use the summary to decide how much of the report they need to read so make it count!
Introduction: Provide a context for the report and outline the structure of the contents. Identify the scope of the report and any particular methodologies used
Body: It's now time to put your writing skills to work! This is the longest section of the report and should present background details, analysis, discussions, and recommendations for consideration. Draw upon data and supporting graphics to support your position
Conclusion: Bring together the various elements of the report in a clear and concise manner. Identify the next steps and any actions that your reader needs to take.
6. Readability
  Spend some time making the report accessible and enjoyable to read. If working in Word, the Navigation pane is a great way to help your reader work through the document. Use formatting, visuals, and lists to break up long sections of text.
The first draft of the report is rarely perfect so you will need to edit and revise the content. If possible, set the document aside for a few days before reviewing or ask a colleague to review.
Automate and Streamline Project Reporting with Microsoft 365
Project reporting can often be a laborious and time-consuming task. Especially on a project where there are so many moving parts and different people involved, getting a clear picture of what's going on can be quite difficult.
That is why we recommend moving to a cloud-based solution for project management and reporting – and you might have guessed it: we recommend Microsoft 365!
Why use Microsoft 365 for project reporting?
There are many benefits to using Microsoft 365 as the platform for your project management reporting, including:
Centralizing your project management and reporting on Microsoft 365 brings your project information into one place, so you can automate reporting and save time.
By leveraging the available reporting mechanisms in Power Apps, Power BI, and Excel you have access to configurable and filterable reports based on the audience. Everyone can see the information in the way they need.
Linked into Microsoft 365 ecosystem, reports can appear in Power Apps, Power BI, exported to Excel, emailed in Outlook, or seen in MS Teams, so reports are available wherever the audience is working.
Having project data maintained in a single platform means that project reports are always up to date. No more chasing up PMs or team members for the latest version of a document!
Ways you can use BrightWork 365 for Project and Portfolio Reporting
BrightWork 365 is a project and portfolio management solution for Microsoft 365 and the Power Platform. Here five ways you can leverage BrightWork 365 and Microsoft 365 for more efficient project reporting:
Capture project status reports in a few minutes
Track the project schedule with the Gantt
Get high-level visibility into programs and portfolios
Surface risks and issues across all projects
Leverage visual and interactive reports
Capture Project Status Reports in a few minutes
BrightWork project sites have a "Status" tab, where the project manager can capture what is going on in the project right now. This is not a status report, but rather a place for the PM to log what the status looks like at this time. It is not a snapshot, as it will be changing regularly, but the info here will become part of the status report once the PM chooses to create one.
The Status Reports tab is where you can capture a snapshot of the project status at a point in time. It will bring in all the info from the "Status" tab, but you have the ability to add comments
This will also create a new entry in the status report log, and create a Word document version of the report as well. This status report can also be emailed to stakeholders as needed.
Track the project schedule with Gantt
At some point during project planning, you would have agreed the project plan and Target finish dates or deadlines for the tasks. The plan timeline is clearly laid out in the BrightWork 365 Gantt.
Nevertheless, as the project goes on, some dates and timelines may slip. And when those dates are updated it will affect the actual finish date of the project.
Project stakeholders can compare the Target (initial) dates of the plan to the initial plan by viewing the project plan against the original baseline.
Get High-Level Visibility into Programs and Portfolios
BrightWork 365 enables a hierarchy for your project management – with Portfolios being the highest level. For example a portfolio may house all the projects in a company. Portfolios consist of many Programs, are groups of projects put together based on some common criteria (maybe business function or geography). The Portfolio and Program areas show a snapshot of the status of the underlying projects, including KPI indicators, status, dates, type etc.
Surface Risks and Issues across all projects
One of the most important elements for senior executives and project stakeholders is being aware of the project risks, but especially understanding any issues that arise quickly.
I've heard it said before that "Senior executives don't like bad news, but especially don't like bad news late." In BrightWork 365, team members or project managers have the ability to flag tasks or log issues on a project, and escalate them to the program or portfolio level for full visibility.
These reports are available directly from the navigation menu on the left hand side, so anyone can can view the current risks and issues without having to wait on a formal report, enabling quicker and better decisions.
Leverage Visual and Interactive Reports
The type and format of a report often depends on the audience. For example, senior executives often want the high-level details of a project. That's where BrightWork 365 Power BI Dashboards come in.
BrightWork 365 pushes project data to visual and interactive Power BI dashboards. These reports give an overall summary of a program or portfolio, but can be filtered and sorted any number of ways as required. Again, the benefit here is that the dashboards are always real-time, and you never have to wait to understand.
The reports also enable drill-down as necessary, in case you see an issue that requires further investigation.
Spend less time on your project reports with BrightWork 365
One of the major benefits of a tool like BrightWork 365 (or any collaborative project management tool really) is that it consolidates and centralizes all project information in one system.
As team members and project manager update the project data in the solution, it is readily available to be reported on, in real-time, and in the format that is appropriate for the audience – right with the solution.
Reports in BrightWork 365 are available on a push/pull basis. Some users may like to log in and view the dashboards with all the filtering and configurability built in. Others may prefer to have a status report emailed to them on a regular basis.
BrightWork 365 removes the busy work of project reporting and surfaces the right information, at the right time, in a format that is right for the audience.
Editor's Note: This post was originally published in September 2016 and has been updated for freshness, accuracy, and comprehensiveness
Image credit 
Use BrightWork 365 to leverage Microsoft Templates, Power Automate, and Power BI for Project Pipeline Management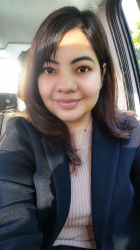 Submit a Comment Cancel reply
You must be logged in to post a comment.
Privacy Overview
Necessary cookies are absolutely essential for the website to function properly. This category only includes cookies that ensures basic functionalities and security features of the website. These cookies do not store any personal information.
Any cookies that may not be particularly necessary for the website to function and is used specifically to collect user personal data via analytics, ads, other embedded contents are termed as non-necessary cookies. It is mandatory to procure user consent prior to running these cookies on your website.
EXPLORE Coupons Tech Help Pro Random Article About Us Quizzes Contribute Train Your Brain Game Improve Your English Popular Categories Arts and Entertainment Artwork Books Movies Computers and Electronics Computers Phone Skills Technology Hacks Health Men's Health Mental Health Women's Health Relationships Dating Love Relationship Issues Hobbies and Crafts Crafts Drawing Games Education & Communication Communication Skills Personal Development Studying Personal Care and Style Fashion Hair Care Personal Hygiene Youth Personal Care School Stuff Dating All Categories Arts and Entertainment Finance and Business Home and Garden Relationship Quizzes Cars & Other Vehicles Food and Entertaining Personal Care and Style Sports and Fitness Computers and Electronics Health Pets and Animals Travel Education & Communication Hobbies and Crafts Philosophy and Religion Work World Family Life Holidays and Traditions Relationships Youth
HELP US Support wikiHow Community Dashboard Write an Article Request a New Article More Ideas...
EDIT Edit this Article
PRO Courses New Tech Help Pro New Expert Videos About wikiHow Pro Coupons Quizzes Upgrade Sign In
Browse Articles
Quizzes New
Train Your Brain New
Improve Your English New
Support wikiHow
About wikiHow
Easy Ways to Help
Approve Questions
Fix Spelling
More Things to Try...
H&M Coupons
Hotwire Promo Codes
StubHub Discount Codes
Ashley Furniture Coupons
Blue Nile Promo Codes
NordVPN Coupons
Samsung Promo Codes
Chewy Promo Codes
Ulta Coupons
Vistaprint Promo Codes
Shutterfly Promo Codes
DoorDash Promo Codes
Office Depot Coupons
adidas Promo Codes
Home Depot Coupons
DSW Coupons
Bed Bath and Beyond Coupons
Lowe's Coupons
Surfshark Coupons
Nordstrom Coupons
Walmart Promo Codes
Dick's Sporting Goods Coupons
Fanatics Coupons
Edible Arrangements Coupons
eBay Coupons
Log in / Sign up
Education and Communications
How to Create a Successful Project (for School)
Last Updated: September 15, 2022 References
This article was co-authored by Kim Gillingham, MA . Kim Gillingham is a retired library and information specialist with over 30 years of experience. She has a Master's in Library Science from Kutztown University in Pennsylvania, and she managed the audiovisual department of the district library center in Montgomery County, Pennsylvania, for 12 years. She continues to do volunteer work for various libraries and lending library projects in her local community. There are 8 references cited in this article, which can be found at the bottom of the page. This article has been viewed 505,458 times.
School projects can come in a variety of forms, and the exact process you'll need to create a successful one will vary from project to project, subject to subject, and class to class. However, some general steps and best practices can help you tackle any project on your plate more successfully. You'll need to pick a topic and plan out your project. Next, you'll need to do some research. Finally, you'll need to put everything together in your final project.
Deciding on a Project
For instance, maybe your assignment is "Create a visual representation of the US Civil War. You can pick one battle, one idea, one speech, a defining moment, or focus on the war as a whole. Make sure to include relevant dates and people in your representation."
You can break this down into parts: 1) Make something visual about the Civil War. 2) Choose a focus. 3) Include relevant dates. 4) Include relevant people.
Try freewriting. Take out a sheet of paper. On the top, write down something such as "US Civil War Project." Start writing about the project. Don't stop yourself or censor ideas. Just let them come as they will. For instance, maybe you could start out by writing "For me, one of the defining points of the Civil War was the Gettysburg Address. It really made clear that the fight was about human equality. But now I must make that visual. Four-score and seven years ago... I could take individual lines, maybe? Connect ideas to defining parts of the war..." [3] X Trustworthy Source University of North Carolina Writing Center UNC's on-campus and online instructional service that provides assistance to students, faculty, and others during the writing process Go to source
Try a map. Start with a circle in the middle of the paper with "US Civil War Project" written in the middle of it. Draw a line from the center circle to another circle, and add a fact or idea. Just keep associating ideas together, not really thinking too deeply about it. As you go, group like ideas near each other. When you're done, look at where the largest groupings are, and let that guide your focus. [4] X Trustworthy Source University of North Carolina Writing Center UNC's on-campus and online instructional service that provides assistance to students, faculty, and others during the writing process Go to source
The best way to pick a topic is to choose what you focused on in your brainstorming. For instance, maybe you think the Gettysburg Address is a good focal point.
However, if your topic is still too broad, such as "battles in the Civil War," try picking one aspect within that topic. You could choose one battle you think is defining, or a particular aspect of the battles, such as battle fatigue in soldiers.
Most public and university libraries have databases providing access to scholarly articles. You can always ask the librarian to help you find what you're looking for
You can even think about doing something 3-dimensional instead of 2-dimensional. Maybe you could make a 3-D map of the battles, depicting the movement of troops.
Alternatively, you could try sculpting out of papier-mâché. Maybe you could sculpt Abraham Lincoln and use scripts coming off his body to tell your story.
Planning Out Your Project
To make an outline, start with the main topic you are covering. Maybe you're doing the Gettysburg Address. Write that at the top.
Next, break down your project into sub-headings. Maybe your subheadings could be "Speech Background," "Location of Speech," and "Impact of Speech."
Under your subheadings, jot down the basic ideas of what you'll need. For instance, under "Speech Background," you might need the date, what battle preceded the speech, and the reason Lincoln gave the speech.
Assign time for each chunk, including deadlines. Work from the final deadline backward. For instance, if you have 4 weeks to complete your project, say you'll spend the last week painting and putting the project together. The week before that, write out the text for your project. The week before that, research your project. In the first week, make your plan, and get your materials together.
If needed, divide your project further. For instance, "researching the speech" may need to be divided into several days' worth of work.
Researching Your Projects
When using an article database, narrow the search engine to only relevant databases. For instance, platforms such as EBSCOhost carry a wide range of smaller databases, and you can narrow your search down to one relevant to your topic, such as a database focused on history.
You can also research the archives of particular newspapers. While some newspapers offer free access to their archives, others might require you to pay.
You'll need the author's full name, the title of the book, the publisher, the edition, the date it was published, the city it was published in, the title and author of individual articles in the book if it has them, and the page number where you found the information.
For articles, you'll need the author's full name, the title of the article and the journal, the volume and issue (if it has them), the page numbers of the article, the page number you found it, and the digital online identifier number (doi), which is usually on the description page in the catalog. [10] X Trustworthy Source Purdue Online Writing Lab Trusted resource for writing and citation guidelines Go to source
Creating Your Project
Your teacher should tell you how should cite your sources or what guidelines you should be using.
If you don't know how to write according to those guidelines, try an online resource such as Purdue's Online Writing Lab. It covers the basics of the major citation styles. [12] X Research source
Before you turn it in, make sure you covered everything your teacher asked you to.
If you skipped something, see if you can add it in, even if it's last minute.
Community Q&A
Ensure you build in extra time for each step. You may run into problems or parts may take longer than you think. ⧼thumbs_response⧽ Helpful 1 Not Helpful 0
You Might Also Like
↑ https://www.ed.ac.uk/education/professional-learning/resources/educational-resources
↑ http://writingcenter.unc.edu/handouts/brainstorming/
↑ https://libguides.umflint.edu/science/topics
↑ https://theartofeducation.edu/2016/06/21/12-key-steps-leading-amazing-mural-projects/
↑ https://owl.purdue.edu/owl/research_and_citation/resources.html
↑ https://www.library.cornell.edu/research/introduction
↑ https://owl.purdue.edu/owl/research_and_citation/apa_style/apa_formatting_and_style_guide/reference_list_electronic_sources.html
↑ https://owl.english.purdue.edu/owl/
About This Article
To create a successful project for school, start by reading the assignment to make sure you understand the requirements. Then, break up the assignment into manageable chunks, like research, writing, and proofreading, so you can schedule yourself enough time to get everything done. Choose a good topic by brainstorming a lot of broad ideas, like gender or fashion, and then narrow it down to something more specific, like women's fashion during the Victorian period, so you can start your research and design your project. To learn how to research your project, keep reading! Did this summary help you? Yes No
Reader Success Stories
Prashant Aggarwal
Jun 10, 2022
Did this article help you?
Anusha Bhattacharya
Nov 25, 2019
Jan 30, 2021
Emily Lousia
May 23, 2017
Rubi Salazar
Nov 28, 2016
Featured Articles
Trending Articles
Watch Articles
Terms of Use
Privacy Policy
Do Not Sell or Share My Info
Not Selling Info
Get all the best how-tos!
Sign up for wikiHow's weekly email newsletter
079-71727100

[email protected]
How Do You Write A School Project Report?
01 Mar How Do You Write A School Project Report?
A project report is a detailed document that describes the project management process. It holds every detail related to of project's progress and is meant to get an effective plan that ensures a project stays on track; therefore, it is one of the core documents of any project. Justifying budgets, needful resources, team members and tools, or other financials and Project Economics sums up the findings that you have done.
When you plan to construct a school or apply for a School Financing application, you need to have two reports. The first one is an ongoing project status report that will be essential to go through the project's life span and explore the overall progress. Moreover, the second report will sum up the whole project's completion report that will mention every detail until the end of the project to systematically wrap the plan.
Writing a School Financing Project Report could be a daunting and intimidating task because it needs much research. So, to gauge the performance potential of the venture and succeed in the various challenges of the school planning stage, you can even take support from any experienced educational consultancy that can help you undertake a Detailed Project Report for School Education .
To help you in this complicated process, we list some of the guidelines to take the obvious step forward.
Requirement of School Project Report
You can effectively understand the institution market dynamics and determine how to open a school by researching the market, competition analysis, and financial projections. You need to bear all the investment plans and keep in mind a backup to seize an adverse condition.
A  Detailed Project Report for School for Financing  is essential to venture into the education sector. It includes a critical understanding of untapped markets and ROI. Also, it lays a crystal-clear foundation to take the calculated risk of opening a new school. Such steps lead to effective utilization and help plan related finances most wisely.
List of the Assessment Methods
Competitor Analysis of schools
Brand Positioning Plan
Demand Evaluation & Assessment
Plan for Facilities
Understanding the Trend for Volume Addition
Strategic Plan for hiring School Staff
Built-up area plan for the Infrastructural and Construction Development
Estimate of the School Project Budget
Profit & Loss Account Projections
Strategic Convenient Planning for Loan's repayment
Survey Work
Site Visit and site assessment for its Exploration & Finalization
Location assessment for the suitability and surveying the Surrounding Catchment
Surveying the Adjoining Schools to instill the level of competition
Understanding the Fee Structure, Volume Trends & Facilities for the Detailed Project Report for School for Bank Loan
Recognizing the Best School in Particular Area as per the trend
Identification of the target segment and assessing the Psychology of the Town and the Adjacent Area
Project Recommendations
Board affiliation for school to opt
Market Entry Strategy
Brand positioning plan
Pricing Strategy & school fee structure
Infrastructure Planning
Facility Plan
Sports Infrastructure Planning
Curriculum Recommendation
Human Resource /Staffing
Project Construction Timelines and Deadlines
Administrative Setup
Inputs on IT innovations and Requirements
Detailed Financials and Project Economics
Capital Expenditure
and the Estimated Budget
Year-Wise Fee Collection
Estimated Year-Wise Salary Expenditure
Report over Profit & Loss Account
Meticulous Loan Calculation
Thorough ROI Calculation
School Operating Expenditure
Legal Framework
v Formation of Trust, Registered Society or Non-Profit Company
v Structural Guidance
v Rules & Requisites of School Management Committee
Essential Tips to mention in your Detailed Project Report for a School
Make a list of all the resources you've identified for your project
Give everyone a summary of your project's schedule.
Be always honest with your timelines and deliverables
Hire an experienced accountant to manage the overall funding of a project
Mention a thorough and straightforward overview of expenses
Design goals and targets to keep a competitive spirit
Share an overview of any predicted risks and mention what can be done to prevent them
Keep a plan B ready to give a comprehensive overview of all risks at play
With all the above tips and processes, writing a new school project report can help you clarify Support for Existing Schools setting up a school. The assessment and methods mentioned will help you deliver the desired outcome in staff planning and give hands-on evaluation analysis in the project budget and estimation. Suppose you cannot proceed systematically in Project reports for bank loans for educational institutions. In that case, it is recommended you take help from reliable education consultancies as these school project reports can be pretty time-consuming. So, as outlined in the school project, you can enable a bank loan for site development and build a potential market to get the best return on investment.
No Comments
Save my name, email, and website in this browser for the next time I comment.
Create a Project report
With Project, you can create and customize striking graphical reports of whatever project data you want, without having to rely on any other software. As you work on the project, the reports change to reflect the latest info — no manual updates required! See a list of all reports and how you can use them.
Click the Report tab.
In the View Reports group, click the type of report you want and then pick a specific report.
For example, to open the Project Overview report, click Report > Dashboards > Project Overview .
The Project Overview report combines graphs and tables to show where each phase of the project stands, upcoming milestones, and tasks that are past their due dates.
Project provides dozens of reports you can use right away, but you don't have to let that limit your choices. You can customize the content and the look of any of the reports, or build a new one from scratch.
Work with your report
Change the data in a report, change how a report looks, make your own report, share a report, make a new report available for future projects, more ways to report project info.
You can choose the data that Project shows in any part of a report.
Click the table or chart you want to change.
Use the Field list pane on the right of the screen to pick fields to show and filter information.
In the Project Overview report, you could change the % Complete chart to show critical subtasks instead of top-level summary tasks:
Click anywhere in the % Complete chart.
In the Field List pane, go to the Filter box and pick Critical .
In the Outline Level box, pick Level 2 . For this example, this is the first level of the outline that has subtasks instead of summary tasks.
The chart changes as you make your selections.
With Project, you control the look of your reports, from no-nonsense black and white to explosions of colors and effects.
Tip:  You can make a report part of a split view so you can see the report change in real time as you work on project data. To learn more, see Split a view .
Click anywhere in the report and then click Report Tools Design to see the options for changing the look of the whole report. From this tab, you can change the font, color, or theme of the whole report. You can also add new images (including photos), shapes, charts, or tables here.
When you click individual elements (charts, tables, and so on) of a report, new tabs appear at the top of the screen with options for formatting that part.
Drawing Tools Format tab. Format shapes and text boxes .
Picture Tools Format tab. Add effects to pictures .
Table Tools Design and Table Tools Layout tabs. Configure and tweak tables, like you would in other Office programs .
Chart Tools Design and Chart Tools Format tabs. Configure and tweak charts.
Say you decide that the % Complete chart in the Project Overview report needs a facelift.
Click anywhere in the % Complete chart, and then click Chart Tools Design .
Pick a new style from the Chart Styles group. This style removes the lines and adds shadows to the columns.
Give the chart some depth. Click Chart Tools Design > Change Chart Type .
Click Column > 3-D Stacked Column .
Add a background color. Click Chart Tools Format > Shape Fill , and pick a new color.
Change the bar colors. Click the bars to select them, then click Chart Tools Format > Shape Fill , and pick a new color.
Move the numbers off the bars. Click the numbers to select them, and then drag them upward.
Just a few clicks make a big difference. And we only scratched the surface of the formatting options.
Click Report > New Report .
Pick one of the four options, and then click Select .
Give your report a name and start adding information to it.
Blank     Creates a blank canvas. Use the Report Tools Design tab to add charts, tables, text, and images.
Chart     Project creates a chart comparing Actual Work, Remaining Work, and Work by default. Use the Field List pane to pick different fields to compare, and use the controls to change the color and format of the chart.
Table     Use the Field List pane to choose what fields to display in the table (Name, Start, Finish, and % Complete appear by default). The Outline level box lets you select how many levels in the project outline the table should show. You can change the look of the table on the Table Tools Design and Table Tools Layout tabs.
Comparison     Sets two charts side-by-side. The charts have the same data at first. Click one chart and pick the data you want in the Field List pane to begin differentiating them.
Any of the charts you create from scratch are fully customizable. You can add and delete elements and change the data to meet your needs.
Click anywhere in the report.
Click Report Tools Design > Copy Report .
Paste the report into any program that displays graphics.
Tip:  You might need to resize and line up the report when you paste it into its new home.
You can also print the report to share it the old-fashioned way.
Use the Organizer to copy a new report into the global template for use in future projects.
See a list of all reports and how you can use them.
Compare actual work against your estimates with burndown reports .
Create a timeline of key tasks and milestones.
Set the status date for project reporting.
Visual reports allow you to view Project information graphically using enhanced PivotTables in Excel 2010. Once Project information has been exported to Excel, you can customize the reports further with Excel 2010 enhanced PivotTable features, such as filter slicers, searching within PivotTables, sparklines within PivotTables to show trends instantly, and OLAP write-back improvements.
Available visual reports
The report templates in Project 2010 are divided into six categories in the Visual Reports - Create Report dialog box, which you can access by clicking Visual Reports in the Reports group of the Project tab. The following sections provide descriptions of the visual reports in each category.
You can also create your own custom reports. Custom reports will appear in the category for the type of data used.
Task Usage category
The following table describes the visual reports in the Task Usage category. These reports are based on timephased task data.
Note:  Timephased assignment data is available in reports in the Assignment Usage category.
Resource Usage category
The following table describes the visual reports in the Resource Usage category. These reports are based on the timephased resource data.
Assignment Usage category
The following table describes the visual reports in the Assignment Usage category. These reports are based on the timephased data, similar to the data found in the Task Usage and Resource Usage views.
Task, Resource, and Assignment Summary categories
The following table describes the visual reports in the Task Summary, Resource Summary, and Assignment Summary categories. Summary reports do not include timephased data.
Create a visual report by using a template
In the Visual Reports dialog box, on the All tab, click the report that you want to create.
If the report that you want to create is not listed, select the Include report templates from check box, and then click Modify to browse to the location that contains your report.
Tip:  If you know which category contains the report, you can click that category's tab to view a shorter list of reports. If you only want to list reports that open in either Excel or Visio, select or clear the Microsoft Excel or Microsoft Visio check box.
To change the level of usage data included in the report, select Years , Quarters , Months , Weeks , or Days from the Select level of usage data to include in the report list.
Note:  By default, Project sets the level of usage data to what it recommends for your project's size. For most projects, this will be weeks. If you choose to include data at a more detailed level, report performance may be decreased. For best performance, if you are viewing multiple reports for the same project at one time, refrain from changing the data level. If you change the data level, the temporary reporting database stored locally must be recreated. If you don't need to include usage data in your reports, set the data level to Years for best performance.
Click View to generate the report and open it in Excel or Visio.
Edit an existing visual report template
In the Visual Reports dialog box, on the All tab, click the report that you want to edit.
Tip:  If you know which category contains the report, you can click that category's tab to view a shorter list of reports. If you only want to list reports that open in either Excel or Visio, select or clear the Microsoft Excel or Microsoft Visio check boxes.
Click Edit Template .
On the Visual Reports - Field Picker dialog box, click the fields that you want to add or remove from the report, and then click Add , Remove , or Remove All to move fields between the Available Fields and Selected Fields boxes, or between the Available Custom Fields and Selected Custom Fields boxes.
Fields in the Selected Fields and Selected Custom Fields boxes are included in the report.
Click Edit Template to create the report with the modified list of fields.
On the Visual Reports - Field Picker dialog box, some fields are identified as dimensions. It is important to select fewer than six dimensions for your report. If you select more than six dimensions, report performance is significantly decreased.
Not all fields are available in all reports. Some fields are only available in Visio reports, but not in Excel reports.
If you are unable to locate the field you want to include on the Visual Reports - Field Picker dialog box, it may be stored in a different category of data. For example, many fields that you might think of as Task Summary fields are actually Assignment Summary fields.
Create a new visual report template
In the Visual Reports dialog box, click New Template .
In the Select Application section, click Excel to create an Excel template, or click Visio (Metric) to create a Visio template.
In the Select Data Type section, select the type of data that you want to use in the report.
To include timephased data, select Task Usage , Resource Usage , or Assignment Usage from the list in the Select Data Type section.
Click Field Picker .
On the Visual Reports - Field Picker dialog box, hold CTRL and click the default Project fields that you want to add to the report in the Available Fields box.
Click Add to move them to the Selected Fields box.
Hold CTRL and click the custom fields that you want to add to the report in the Available Custom Fields box.
Click Add to move them to the Selected Custom Fields box.
If you have the English version of Office Project 2007 installed, you have the option to create a Visio template that uses U.S. units.
To remove a field from the report, on the Visual Reports - Field Picker dialog box, click the field in the Selected Fields or Selected Custom Fields box, and then click Remove . To remove all default or custom fields from the report, click Remove All in the Select Fields or Select Custom Fields section.
Not all fields are available in all reports. Some fields are only available in Visio reports, and not in Excel reports.
When you have finished creating your visual report, you can choose to save it to the default template location (c:\Program Files\Microsoft Office\Templates) or to another location on your computer or your network. Templates saved in the default template location automatically appear on the Visual Reports - Create Report dialog box.
If you begin using a different language pack after saving a custom visual report template, the template remains available but is not populated. The original field names are not recognized in the new language and are not included in the report.
Export report data
You can select specific data to export within a category (OLAP cube), or you can export all project data as a reporting database.
Export data as an OLAP cube
In the Visual Reports dialog box, click Save Data .
In the Save Reporting Cube section, select the category that contains the type of data that you want to save.
Click Field Picker to modify the fields included in the list of data to export.
On the Visual Reports - Field Picker dialog box, click the fields that you want to add or remove from the list of data to export, and then click Add , Remove , or Remove All to move fields between the Available Fields and Selected Fields boxes, or between the Available Custom Fields and Selected Custom Fields boxes.
Fields in the Selected Fields and Selected Custom Fields boxes are included in the exported data.
Click OK on the Visual Reports - Field Picker dialog box, and then click Save Cube .
Browse to the location where you want to save the cube data, and then click Save .
Cube data is saved as a .cub file.
When accessing cube data with Visio, the .cub file cannot be stored on a network share.
Export data as a reporting database
Click Save Database .
Browse to the location where you want to save the database, and then click Save .
The data is saved as a Microsoft Office Access database (.mdb) file.
Project for the web offers two main options for reporting: Excel and Power BI Desktop. Excel reporting comes with Microsoft 365, while Power BI Desktop is licensed separately.
When managing a project in Project for the web, export your project to Excel allows you to:
Create reports and visuals
Send a file containing project details to external stakeholders
Archive copies of your project data for audit and compliance
Print copies of your project
Here's how to export your project:
Go to project.microsoft.com and open the project you want to export to Excel.
In the top right corner, select the three dots ( ... ), then select Export to Excel .
When you see the message " All done! We've exported [your project name]. " at the bottom of the screen, you can look for your new Excel file where you store your downloads.
When you open the Excel file containing your project, you'll see a worksheet named "Project tasks" that contains a summary of project-wide information at the top, including its name, project manager, and the start and finish dates, duration, and percent complete for the whole project. You'll also see what date it was exported. Under that, you'll see a table of all the information for your project.
More about Excel Report options
Import and analyze data
Create a PivotTable to analyze worksheet data
Ideas in Excel
Power BI Desktop
To get started,  connect to Project for the web data through Power BI Desktop , then open the Project Power BI template  and explore the reports it includes. 
Important:  You'll need a Power BI subscription (and a Project subscription in many cases) to use this reporting tool. See the following section for details.
To use Power BI reports on Project for the web data, you need to be a licensed user of Power BI Desktop or Power BI Pro. See Power BI Pricing for more information.
To build or customize Power BI reports on Project for the web data, you'll also need Project Plan 3 (formerly Project Online Professional) or Project Plan 5 (formerly Project Online Premium).
Need more help?
Expand your skills.
EXPLORE TRAINING >
Get new features first
JOIN MICROSOFT 365 INSIDERS >
Was this information helpful?
Thank you for your feedback.
School Project Report Template
Download this school project report template design in google docs, word, apple pages format. easily editable, printable, downloadable..
Make a Report about your School Project easily by using Template.net's Printable School Project Report Template. The Template has original and suggestive Content which is easily editable which students can use to write their assignment without starting from scratch. Use our Online Editor Tool to save time on the writing process.
Select a File Format
Project Expense Report Template
Project Handover Report Template
Blank Weekly Project Status Report Template
Final Project Handover Report Template
Project weekly Status Report Template
Business Project Report Template
Simple Project Management Report Template
Project Summary Report Template
Sample Project Weekly Status Report Template
Real Estate Project Report Template
Project Report Template
Editable Project Management Report Template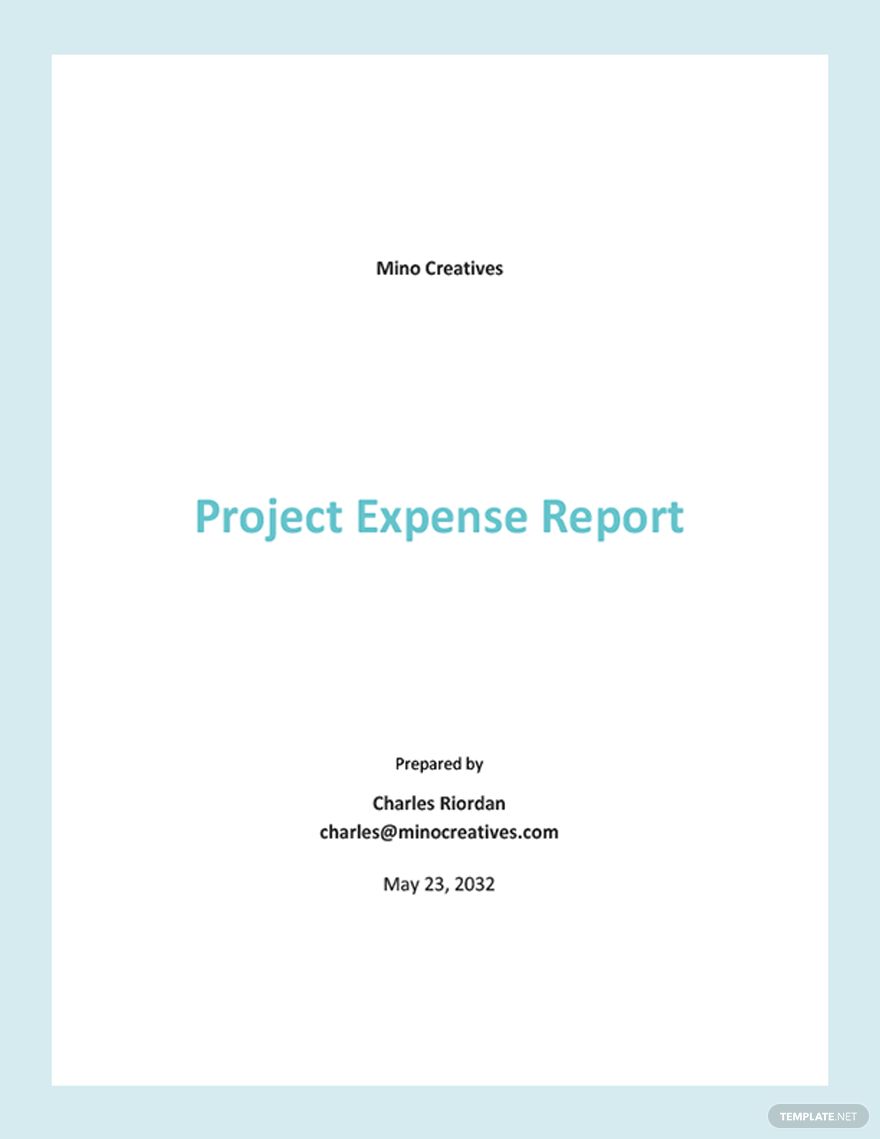 Simple Project Expense Report Template
Project Management Weekly Status Report Template
Project Non-Conformance Report Template
Project Report For New Business Template
Project Status Report Template
Project Closure Report Template
Construction Project Report Template
Manufacturing Project Report Template
Get Access to ALL Templates & Editors for Just $2 a month
5 Steps for Successful Report Projects
Make copies of all of the papers needed
Schedule the entire project out in your lesson plans (You'll need to have every due date firmed up ahead of time)
Reserve library time for research if needed (I like them to have at least one book)
Reserve the computer lab/laptop carts if needed for researching/writing time
Prepare a student example of the report (Yes, this is important as a visual for the vast majority of the kids who are visual learners!)
You'll want to do this with as much enthusiasm as possible. Make it sound like fun. It's a learning adventure! If your attitude is doom and gloom, your students' attitudes will mirror that. Some may still moan about it, but hey...that's life.
Show the student example to your class. A document projector works well for this or if you have other student-created (or you created) materials like power points or videos, this is a great time to share these too.
Go over a detailed handout with specific requirements and due dates. You want this page to be so clear that a parent could read it and know what is going on because at this age, there are some parents who still want/need to keep tabs on what their kids are doing in school and help them a bit (but hopefully not do it for them).
If your students have planners, have them write out what they'll do each day in class related to the project and what they need to do at home (if anything). This big picture overview is a good goal-setting habit for kids.
Do small things each day. It might be two weeks of researching and then writing one page a day over the course of a week. Then I always add in a catch-up day or two to add a bit of wiggle room. It is much less overwhelming for them if you break it down into small steps.
Make sure you have a firm due date for all researching to be done and check notes on that day. I give kids a researching grade because it motivates them to find more and I know the more information they find, the better the report will be (hopefully). Also, if you don't set a due date, those lollygaggers will not be ready to write when everyone else does and this just slows done their whole process.
I have done the projects several ways but have come to the conclusion that I can read and grade them so much better if they are typed. Plus, a lot of the dreaded standardized testing now requires our kids to type, so it serves as good practice. My kids usually write a rough draft on paper at school and take it home to type. May seem counter-intuitive but at my school, we don't have permanent laptops available and the computer lab can be tough to reserve that much. Plus, we live in a helicopter parent district, so by writing it in class, at least I know they are doing a lot of the work themselves (we do have a big talk about this and I send emails home too about how they need to do it and not mom or dad, except for editing together, which I encourage).
How to Write a Project Report: Step-By-Step Guide [+ 4 Free Templates]
By archtc on December 26, 2017 — 21 minutes to read
How to Write a Project Report: Step-By-Step Guide Part 1
Project Report Templates: Free Download Part 2
Additional Resources Part 3
How to Dramatically Reduce Time You Spend Creating Reports Part 4
At some point during the implementation of a project, a project report has to be generated in order to paint a mental image of the whole project. Ultimately, a project report must maximize the insight gained with minimal effort from the reader. Apart from describing its results, it must also explain the implications of those results to the organization and its business operations.
How to Write a Project Status Report:
The most common type of project report, a project status report provides a general state of the project to its stakeholders. It quantifies work performed and completed in measurable terms. It compares this with an established baseline to see if the project is on track or; if adjustments have to be made if the project is behind its schedule. It keeps everyone on the same page and manages each other's expectations.
Project status reports are accomplished to serve the following purposes;
to keep an updated flow of information in relation to the project's progress
to immediately address issues and concerns that may come up at any point of the project's implementation or duration
to document reasons for changes and adjustments made to the original plan for the project
to monitor fund utilization and to ensure that the project expenses are still within the budget
to serve as a basis for decision-making and addressing problems
to keep track of the team's performance and individual contributions
to act as a uniform procedure for communicating project development to the stakeholders.
Status reports are most effective when they follow a standard form with predefined fields that need to be regularly updated. Doing so will save time and provide consistency and predictability of the information the stakeholders will receive about the status of the project.
WHAT TO INCLUDE
For a status report to be comprehensive, it must include the following elements:
Summary/overall health of the project, facts on the project progress, target vs. actual accomplishments, action(s) taken, risks and issues, keys to an effective project status report.
Submit the report on time . A status report is time sensitive and sending it late defeats the purpose of such a report.
Giving complete but inaccurate information is just as bad as giving accurate but incomplete information . Since stakeholders rely on the status report for a heads-up on the project, and its content is used as the basis for decision-making, it is critical that the report provides both complete and accurate information.
Do not cover up bad news or adverse reports as these are all part of the transparency of the status report . Keep in mind that being open with the stakeholders, whether the project is sailing smoothly or not, will benefit both the team and the client, since any problems there are will be immediately given attention and solved.
Be proud of the team's accomplishments, after all, this is what the clients and the stakeholders will want to know about .
Anticipate questions from the clients or stakeholders and be prepared to answer them .
Be familiar with the culture of the organization and respect the information hierarchy they observe . There are instances when the CEO wants to be the first to know about the contents of these reports before cascading it to his downlines. On the other hand, middle managers will want a head start on these reports so they can also anticipate and prepare for any reaction from the top executives.
Craft the status report in such a way that there will be no information overload . It should contain necessary information that the stakeholders need to know. Lengthy reports will consume not only the writer's time but also that of the reader. Too many details also give an impression of micro management.
Risk Registers
All projects, or any activities of business, face risks. It is just a matter of how an organization identifies, assesses, analyzes, and monitors these risks. With a Risk Register, an organization is equipped with a tool to better respond to problems that may arise because of these risks. It helps in the decision-making process and enables the stakeholders to take care of the threats in the best way possible.
A Risk Register, also called an Issue Log, is iterative because it will be updated periodically depending on how often the team identifies a potential risk. It may also be updated if the characteristics of the existing potential risks change as the project progresses. 
The Risk Register document contains information about the following:
Risk Identification
Risk Category:  Grouping these risks under different categories is helpful. Doing so will provide a way to make a plan of action that will address most, if not all of the risks falling under the same category, saving time, effort, and resources.
Risk Description:  Provide a brief explanation of the identified potential risk. The description can be done in a variety of ways depending on the level of detail. A general description can be difficult to address while giving too much detail about the risk may entail a significant amount of work. Three factors to consider when making a risk description are: the way these risks are going to be managed, who will handle them, and the reporting requirements of the person receiving the risk register.
Risk ID:  Assign a unique identification code to each risk identified to track it in the risk register easily. Create a system of coding in such a way that the category to which the said risk belongs is easily identifiable.
Risk Analysis
Project Impact: Indicate the potential effect of the assumed risk on different aspects of the project such as budget, timelines, quality, and performance.
Likelihood: Referring to the possibility of the risk occurring, the likelihood can be expressed qualitatively—high, medium, low—or quantitatively, if there is enough information available. Whatever criteria are to be used, assign a number—with the highest value corresponding to that which is most likely to occur.
Risk Evaluation
Using the table above, the identified risk can be ranked this way:
Risk Trigger: These are the potential risk events that will trigger the implementation of a contingency plan based on the risk management plan. This plan should have been prepared prior to the development of a risk register.
Risk Treatment
Prevention Plan: This enumerates the steps or action to be taken to prevent the risks from occurring.
Contingency Plan: On the other hand, the contingency plan determines the steps or action to be taken once the risk events have occurred. This program also contains the measures to be taken to reduce the impact of such risks to the project.
Risk Owner: The person responsible for managing risk, and the implementation of the prevention and contingency plans, it can be anyone among the stakeholders—members of the team, a project manager, or project sponsors.
Residual Risk: Sometimes, a risk cannot be entirely eliminated after treatment. Part of it may linger throughout the duration of the project, but once it has been treated, it can be considered as a low-level risk.
Keys to an Effective Risk Register
The first risk register must be created as soon as the project plan and the risk management plan has been approved . This initial risk register must be integrated into the project plan.
Active risks during a particular period must also be included in the project status report .
Risk management is an iterative process which is why the risk register must also be updated from time to time . Updates can be made when new risks are identified or there have been changes in the risks already in the register.
The numerical value assigned to the likelihood and severity levels must remain constant throughout the duration of the whole project .
Likewise, any terms used must be defined, and this definition must be utilized consistently .
Project Closure Report
As the end of a project, a Project Closure Report signals its culmination. Its submission officially concludes a project and implies that funds and resources will no longer be needed, and everything will go back to its status prior to the implementation of the project.
This process is critical as it will officially tie up all loose ends and prevent confusion among stakeholders.
This particular type of project report summarizes information on the project results, the criteria used to measure the effectiveness of the project delivery process, and the feedback from the stakeholders. Each performance metric includes an assessment and a narration of how the team performed on such metrics.
This performance metric describes how the team utilized the budget in carrying out the project effectively. Under this performance metric, the following aspects are measured:
Component Breakdown
Budget variance, explanations for key variances.
Describe how the team implemented the project within the expected time frame and schedule.
Overall Project Duration
Schedule variance, the explanations for key variances, change management.
This metric refers to the team's ability to handle and manage changes throughout the project's implementation effectively. It is measured through the following:
Total Number of Changes
The impact of the changes, the highlight of changes, quality management.
This particular metric refers to the team's ability to observe and comply with quality standards during the project's implementation.
Total Number of Defects Identified
The explanation for resolved defects, risk and issue management.
This metric deals with how risks and matters that occurred during project implementation were handled and resolved by the team. Key points to include are the following:
The impact of the Risks and Issues to the Project
Human resource management.
This refers to the team's ability to carry out the project effectively.
Project Organization Structure
This metric looks at how the stakeholders participated in the project.
Decision-makers
Communication management.
Under this metric, communication throughout the duration of the project is assessed.
Communication Management Plan
Summarize essential feedback collected . Describe the method by which these comments were gathered and who was solicited for feedback. Also include how they responded to each question and briefly discuss which items received great responses from the participants and which ones got few answers.
Take note of common themes or trends of feedback gathered .
From the feedback gathered, also take note of any opportunities from this feedback and discuss how these opportunities can be applied to future projects, or in the organization itself .
Lesson Learned
Give a brief discussion of what the team learned when carrying out the project . Among these learnings, discuss which ones can be applied to future projects and how it will impact not only those future projects but also the whole organization.
Other Metrics
Other points of interest may not have been captured in the Project Status Report and may be included in the Project Closeout Report. Some of these factors include:
Duration and Effort by Project Phase
Benefits realized, benchmark comparisons, keys to an effective project closure report.
The closure report is mostly a summary of all efforts related to the project . It is important to ensure that all highlights of the project have been properly documented so that retrieval of these reports is easier and all efforts will be acknowledged.
Emphasize the high points the project delivered, how efficiently it was done, and what has been learned from the process.
If there are notable variances during the project implementation, make sure to provide a fact-based explanation on it . In addition, the impact of this difference must also be described.
A critical point in a project closure report is establishing the link between the project performance, the lessons learned, and the steps that will be taken by the organization for its continuous improvement . Aside from the project deliverables, another valuable output of a project is the learnings derived from the process and how it will be translated into concrete concepts applicable to the business processes of the organization.
Executive Summary
A little bit different from the types of project reports previously mentioned, an Executive Summary  is a distinct kind of report which uses different language. It is a high-level report which aims to provide a bigger and deeper understanding of the project—how it will benefit the organization and how it will fit into future business strategies. It is written with a busy executive in mind, someone who has a lot of important things to do and may find reading a lengthy piece of prose a waste of precious time. Factual and objective, this particular type of project report must be able to provide a realistic status of the project, as business executives understand that everything may not go according to the plan.
Some may confuse an executive summary with an abstract but, in reality, they are clearly distinct from one another and serve a different purpose.
An abstract is usually written for academic or scientific papers. It is written with a topic sentence which, generally, gives an overview of what the article is about. It is, then, supported by two or three supporting sentences which support the main idea of the topic sentence.
An executive summary, on the other hand, is composed of different sections discussing almost every significant aspect of an undertaking. It consists of sequentially arranged key points supported by conclusions and recommendations. Check our in-depth article on how to write an effective executive summary .
Things to Remember in Writing Project Reports
Here are some of the principles that need to be observed in writing an effective project report;
Write for the reader
The report should have a structure, ensure that the report is evidence-based and is supported by data, make it as objective as possible.
There is a clear distinction between facts and opinions . These should never be used together, especially if the report is dwelling on a failed project. The report becomes subjective if it reflects personal opinions of the writer. Make it objective by eliminating all parts which are not based on facts and real events. If it is really necessary to include a personal view or opinion, make sure to explicitly identify it as such. A separate section of the project report may be devoted to the writer's personal opinion to keep the rest of the report unbiased.
There are a number of ways project reporting helps an organization, a team, and even the project itself and here are some of them:
It tracks the progress of the project
It helps identify risks, it helps manage project cost, it gives stakeholders an insight on how the project is performing, project report template: free download.
Click Here to Download Project Status Report XLSX
Click Here to Download Project Update Report DOC
Click Here to Download Project Update Report 2 DOCX
Click Here to Download General Project Report DOCX
—————————————————————————-
Templates on ProsperForms:
Edit and use this template
Additional Sources
How to Write an Outstanding Weekly Report + Free Template Download
Project Status Dashboard and Project Tracking
How to Create a Project Meeting Template + Free Download