Getting Started with a Graphic Designer
About Our Graphic Design Studio
Industries We Work With
Graphic Design
Website Design
Presentation Design
Brand Building
What's New
267-564-5221
Engage Your Audience with Professional Presentation Design
A well-designed presentation aids in the delivery of a more powerful message..
Powerpoint Presentation Design Done By The Experts
Presentations are gaining more importance as the world has moved to use visual aids for communication, both in-person and virtually.
New designs have a significant effect on the success of your marketing campaigns and sales efforts. They also play an important role in branding and advertisement campaigns.
Sales presentation services are especially important for new businesses launching their products or services in the marketplace.
Presentation designs should be carefully planned out. They require a lot of time, skills, and effort.
There are several advantages of sales presentations showcasing your products in the right way.
Connect with your customers, clients, and business associates.
Establish a bridge between your company and its target audience.
Have the perfect platform for any product launch.
Build excitement among your audience.
Answer specific questions that potential customers may have about your organization.
A custom presentation allows you to highlight the features of your products or services. This is important if you want to create a lasting impression on your target audience.
The Top Project Types We Offer
Bring your presentations to life, engage your audience, and showcase your brand., sales and business presentation decks.
Wow your investors, standardize your sales presentations, and give your Key Opinion Leader (KOL) speeches with confidence. Our slide decks are made custom for you and your needs.
We can help you:
Land large investors and new clients
Pitch with confidence
Build large master decks flexible enough to be used across your sales team
Match your slide decks to your company's brand
Clearly communicate complex information in an engaging way
Internal Training and Onboarding
Help new employees learn your culture, values, and processes. Standardize your onboarding process. Make it easy for your team to stay on the same page with all your internal and external processes.
These slide decks help:
Mid- to large-sized companies standardize their training
Grow your employee education program
Engage and educate employees so they can better do their jobs
Keep your team processes consistent across the board
Event Presentations
Blow your audience out of the water with beautiful and intuitive slide decks. You'll have all the support you need from your visual presentation without the hassle of making it yourself. Communicating with your audience will be a breeze.
Build custom slides for your event
Design general presentation decks for special events
Help you communicate complicated ideas with intuitive visuals
Support your event with well-designed slides
CLIENT PRAISE
"Our field is complex and it's been important to work with a team that understands the regulatory and clinical complexities so that we can translate them into impactful materials. I truly can't give Wyndetryst Graphic Design Studio enough positive feedback!"
— Emily Granger, Former Senior Director of Marketing, Aspira Women's Health
Why Use Our Presentation Design Services?
Our presentation designers have spent years learning how to condense reams of data into an easily digestible form so your audience can consume your information quickly without becoming confused.
Our presentation designs assist you in simplifying your information so your audience can quickly understand your message.
Platforms We Use
Powerpoint presentations.
Feel like your PowerPoints need a little extra life? We can build designs right into your presentations with software you already know how to use.
Google Slides Presentations
Google Slides is a simple and easy-to-use program. Our bold and beautiful slide decks integrate directly into the software. No need to learn a new system!
Custom Templates
Brand consistency is important for a good design. Our custom templates give you the freedom to add the information you need with design consistency through all your presentations.
If you're looking for a good presentation designer that can make a custom template just for you, contact us today!
Let Us Help. Elevate Your Powerpoints with Presentation Design.
Schedule a free 30-minute consultation and let's see if we're a good fit.

Our Design Driven Decisions ​ Grow Businesses ​
We accelerate tomorrow's vision by unlocking business potential today with impactful presentations.
Evolve into your full potential with impactful designs and creative presentations
We are a perfect balance of strategy + presentation ..
Armed with diverse perspectives and experiences, our high-energy teams unite to develop world-class presentations and experiences that grow companies. 
Create engaging power point slides and presentations with the best Presentation design agency in India. Make your mark with our services.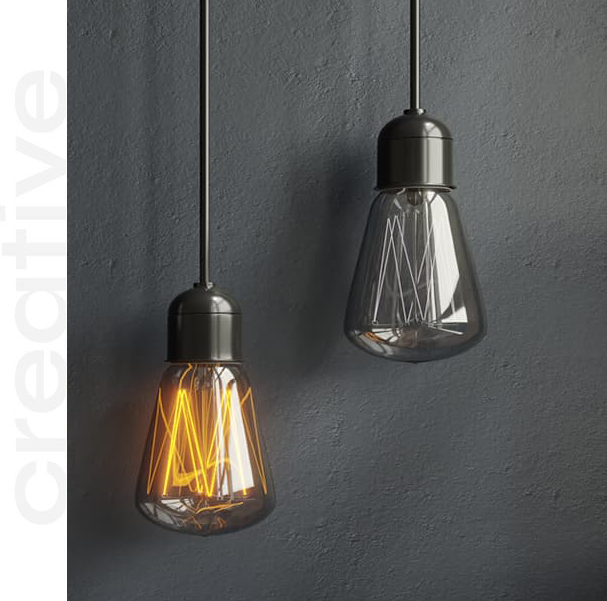 Let's slide into Strategies ​
Visual Spiders is dedicated to elevating your brand through innovative design solutions, custom strategies and flawless execution.
Presentation Design
We offer you the strategies and designs that shape a consistently successful implementation of your business.
Digital Marketing & Print
We create customised designs that meet your specific goals that will set you apart from the rest.
Other Graphic Solution
A company needs a powerful narrative about its business, increase product demand, and drive engagement through our designs.
Communicate Your
Ideas better, presentations, visual stories, powering industries.
We have worked on 10,000+ presentations since our inception, ranging from startups to SMEs to large corporations to government agencies. We have more than 80% returning customer.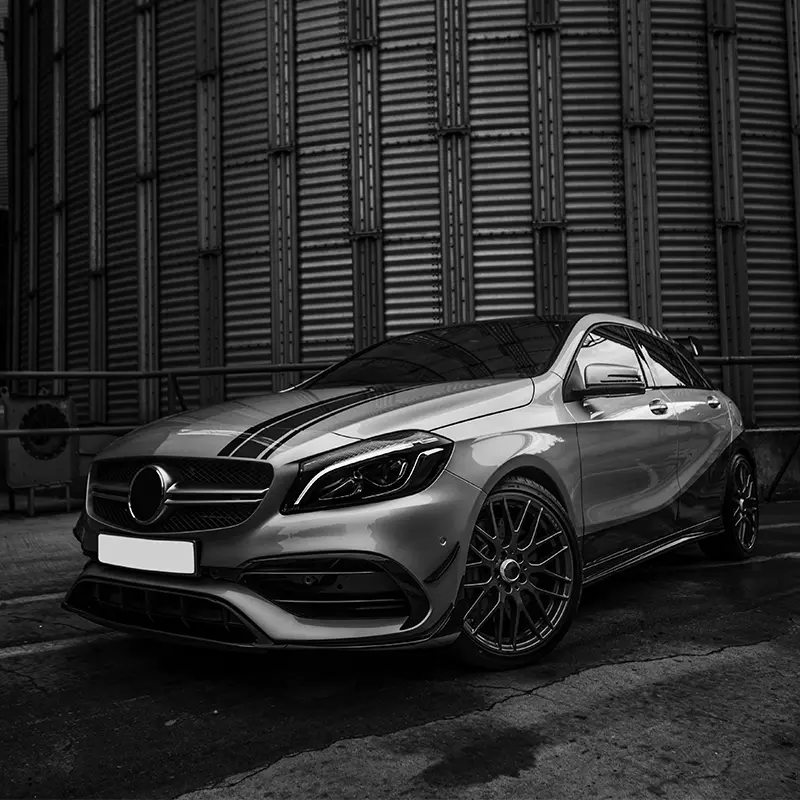 Business Consultancies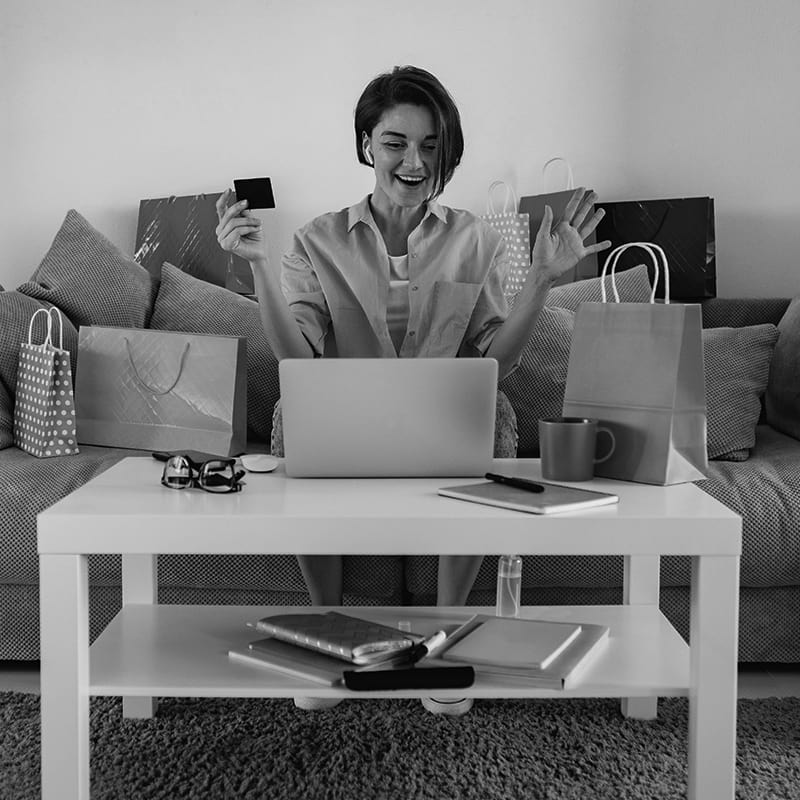 Our Portfolio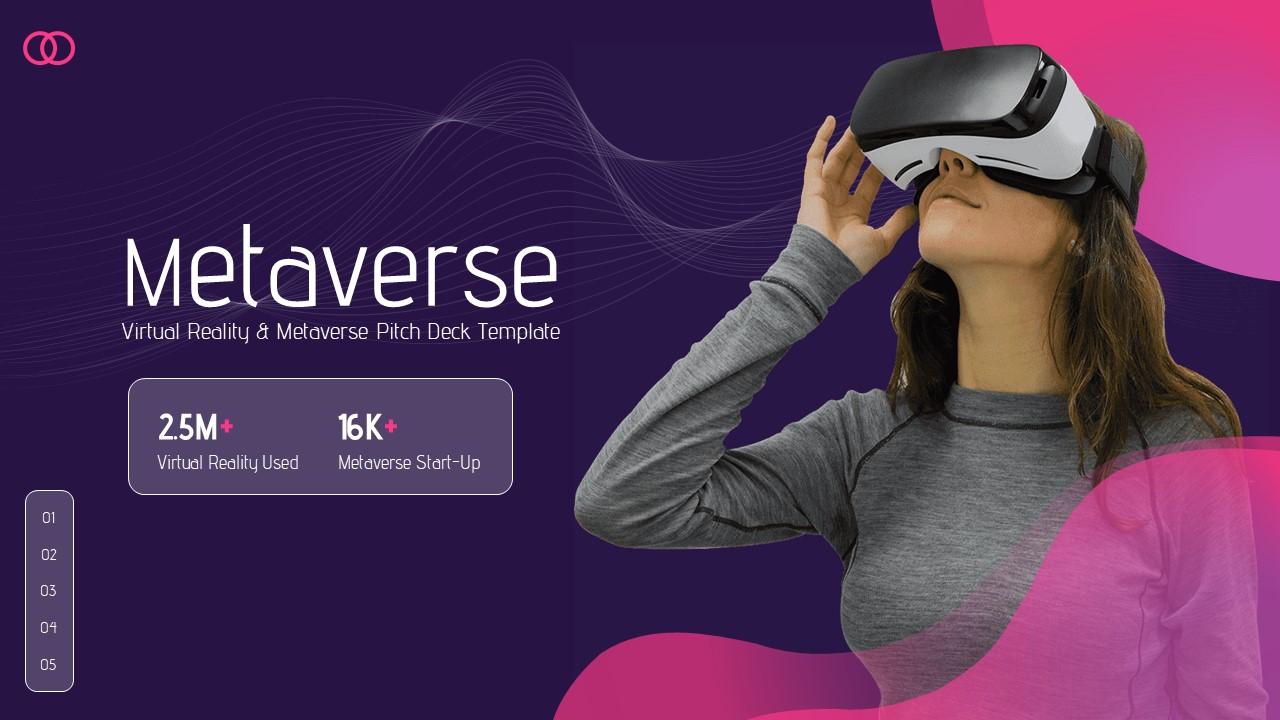 EVNTR Pitch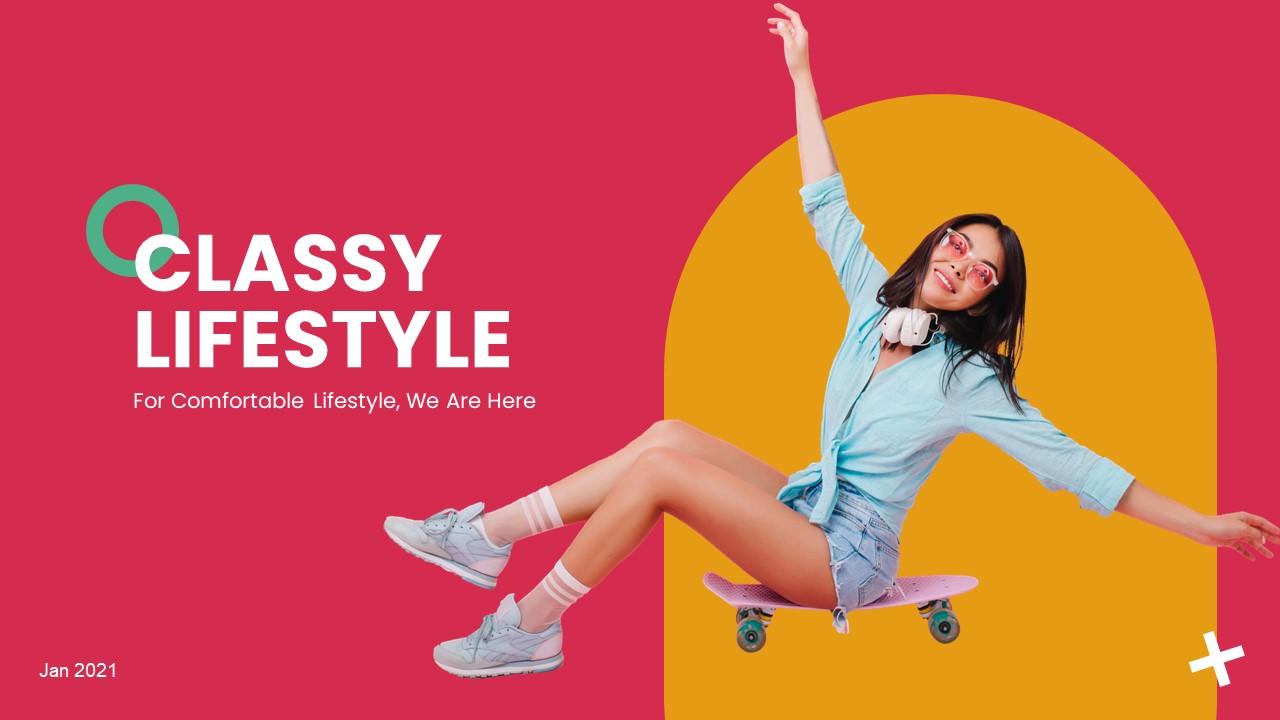 DXB Esports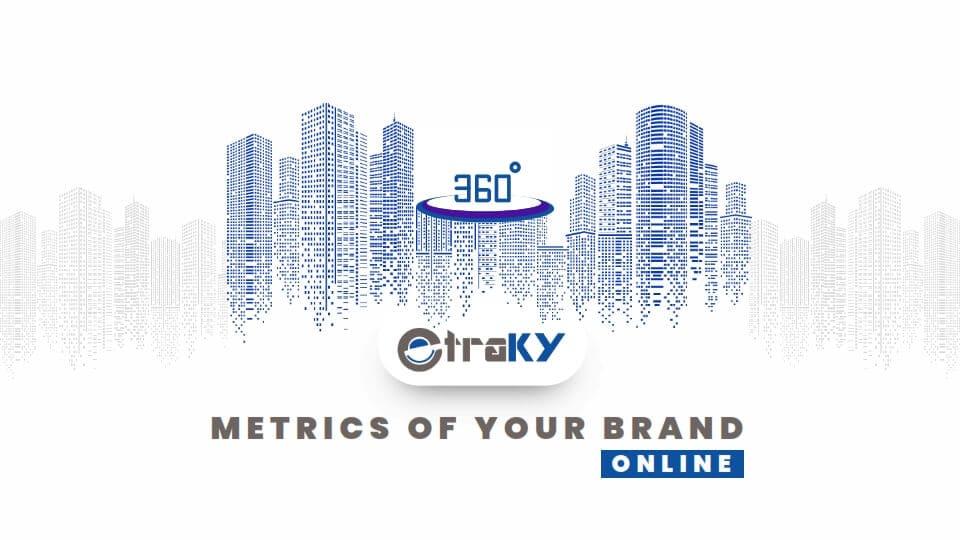 Testimonials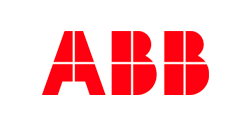 Ask for a quote
We keep the process simple and hassle-free. let's get started today.
Email Address
Select your service —Please choose an option— Powerpoint Presentation Google Slide Brouchure Designing Flyer Designing Newsletters Business Card Design Socialmedia Posters Promotional Videos Branding Identity Logos Reports
Timeline —Please choose an option— 1-2 Days 3-5 Days Within a week 2-3 Weeks Within a Month
Ready to work with us
[email protected]
Sell your ideas through powerful Visual Stories and unique Powerpoint Presentation Design creations that are crafted to perfection
Quick Links
Powerpoint presentation services | presentation design services, @2022 visual spiders | all rights reserved.

Visual Spiders have catered to many presentation requirements of Automobile Sectors. Being able to create and deliver a great presentation is something that we value the most.

Presentations are the first visuals of your business. If you're speaking on a more technical subject or simply have a lot of complex data to share, translate it in simple graphs that come together to form a natural part of your story. Let us do that for you.

By developing presentation, the audience learns more about the business. It is then feasible to conduct your way through people, and the ability to create your own network increases. It helps you build brand morale and enhances trust in your ideas.

With better presentation skills, you know how to convey your things in an estimated time. Promoting presentations effectively can generate great opportunities for your business.

A presentation provides an opportunity to meet your customers and prospects in person. Using presentations as part of a sales campaign can improve results via many benefits.
Real estate

Graphs and charts can help show relationships, comparisons, and change more efficiently. The visual graphics enhance the message and increase understanding of the products. At Visual spiders, we understand your requirement and make world class presentations to portray your ideas.

Presentations can take you places when it is designed keeping all aesthetic elements in mind. They make it easier to engage your audience. This level of engagement ensures that you get your message across to the audience.
In October 2018, 24Slides became a Certified B Corporation which means we meet the highest standards of verified social and environmental performance to balance profit and purpose.
Our Services
LinkedIn Facebook Instagram Twitter
Our presentation design services
Learn about our presentation design services, order process and more, our design treatments, presentation fix up is perfect for you if....
'Let us decide' treatment
Corporate to playful styling, express 24 and 10 hours turnarounds, text services, our order process, forget endless emails back and forward using our intuitive and powerful online platform, submit your files & brief.
Using our Order form, we guide you through the process.
Submit your presentation now and stand out tomorrrow
We ensure your security, at 24slides, we use a host of security measures to safeguard your data. from secure infrastructure and data encryption to regular vulnerability management and employee training, we've got you covered..
ISO27001 Information security management
Service Organization Control 2 (SOC 2)
EU General Data Protection Regulation
Deeply managed physical infrastructure, from data encryption to limited access and processing, strict ndas, ongoing trainings and certifications, ratings and feedback.
Make the slides look less busy, more "clean" and modern
Quick turnaround, high quality, good alternatives
I really appreciate the quick turnaround I receive from my d...
I like respecting our deadlines and understanding form the E...
Very happy with the design - the mix of styles across the sl...
Very easy process - with just a few questions, they were abl...
I loved their responsiveness and flexibility with all of our...
I love these guys! Absolutely the best customer service. The...
Frequently asked questions
Are you working on the weekends, how soon can i get my presentation, can i contact the designers or someone directly, can i work with the same designers every time i place an order, do you have an expert to build up and summarize content, in what languages can you work on content, what payment methods available, do i need to pay in advance, will you send me an invoice of my order, leave your next presentation to presentation design experts, let us turn your content, drawings, or vision into a presentation. regardless of the complexity, we're ready to take on your project., best pricing and value on the market, format and clean up your slides or bring them into line with a template or cvi..
Bring your slides into line with template, CVI, your company's brand guidelines or other style preferences
Adjust colors, fonts and text sizes
Adjust alignment of text and elements
Give your slides a complete makeover and stand out with an impactful presentation.
Complete slides makeover using CVI, your company's brand guidelines or other style preferences
Insert stock icons and images
Custom icons and illustrations
$10 per animation
Complex custom icons and illustrations may incur an extra charge. You will be informed of this before we do any work.
Convert your sketches or images into fully editable presentation slides.
Creating editable slides using CVI, your company's brand guidelines or other style preferences
Our presentation services are fit for all industries
Conference presentations
A compelling conference presentation requires organized and clean slides that spark interest from the very beginning. Having worked with leading conferences and keynote speakers worldwide, we know how to format a presentation to make your messages resonate in a unique manner.
Sales presentations
By having your own dedicated design team, your sales team will be able to turn around sales presentations overnight, ready to impress potential clients and communicate an established brand.
Pitch decks presentations
There's a lot hanging on a pitch deck and people are quick to judge based on what they see first, like a presentation appearance. We'll ensure yours effectively communicates a clear story and directs all the attention where you want it to be: your big ideas!
Marketing presentations
Nothing like an on-brand presentation to communicate your marketing analysis and the next company goals. We'll sharpen your strategy slides whether for team alignment or external transparency.
Training presentations
Whether in a classroom, online workshop or webinar, training presentations must be direct and succinct. We're experts at making training slides that convey your expertise and are received positively by all kinds of audiences.
Leading companies count on 24Slides expertise in custom presentation design
Managing a team? You'll love this!
Let your colleagues use our services under your 24slides account.
✅️ Own account billing
✅️ Manage your colleagues permissions
✅️ See team's usage
"The partnership with 24Slides has allowed us to scale our marketing operations with quality and efficiency. The service we receive is extremely responsive, tailored to our needs, and allows us to smoothly manage workload fluctuation throughout projects. Exactly what we need!"
"24Slides has been a game changer for us. Our team would spend countless hours on PowerPoint slides. Now, we give a general concept of what we want and send it off to them. Every time – seriously, every time, I am blown away by what they produce."
Pharmaceutical & Healthcare
"Our stakeholders appreciate not having the pressure to design PowerPoints. Projects are turned around in 24 hours and the work is beautifully designed. Our partnership with 24Slides has been a real game-changer."
You may also be interested in
Dedicated design team.
Subscribe today for just $899 per month and get a dedicated team that understand you, your business and your brand.
Enterprise solution
Discover how you can accelerate your business with dedicated presentation design support from 24Slides.
Extra design services
We also do social media posts, infographics, brand logos, icons and other custom designs on request.
Branded & master template
We also do easily editable and completely customized branded master template.
INSPIRING PResentations
Imagine your potential, 1-888-206-9525.
We're ready to elevate your next presentation today!
Powerpoint Design
Presentations elevated: Your audience won't believe it's "just a PowerPoint."
Interactive e-learning and training built and customized for your needs.
Digital Design
Digital displays, manuals and print media: all your digital layout needs.
Prezi Presentations
Give your audience a wake up call with a Prezi designed by the Geeks.
See What We Can Do For You
World-Class Presentation Design Company
At Presentation Geeks, we believe that behind every great presentation lies an opportunity, an investment, a promotion, or more.
That's why a PowerPoint slide should be more than just a beautiful graphic design, it's an opportunity to share your idea. We understand how much hard work, time, and dedication it takes just to get the opportunity to deliver a presentation to your audience, your clients, your investors, or your own company. We believe that the opportunity to deliver an amazing presentation should never be wasted. It was out of this belief that Presentation Geeks was created; to offer utmost professional presentation services. We are passionate about each presentation design step that goes into creating world class presentations for a wide variety of niches and industry professionals.
Trusted by Top Industry Leaders
Why do more people trust Presentation Geeks to design their corporate presentations?
When you choose to hire the Presentation Geeks, you get more than just great presentation design services. You instantly gain access to a creative partner. As your presentation services partner, we believe that it is our business is to make your business look good. We achieve this by supporting our customers every step of the way with a team of knowledgable presentation designers each with specialized training in graphic design, illustration, animation, and more.
Each project is also assigned a dedicated project manager who ensures that presentations are on point, on budget, and most importantly, on schedule. If your project has you feeling stressed, strapped for time and you are starting to lose sleep over it, give us a call. We aren't doctors, but we are methodical about paying attention to every single detail so that you can feel confident knowing that we will use all of our skills, strategies, and resources to make a presentation design that elevates your business and brings your story to life a whole new level.
Top brands hire us for our amazing presentation services, but keep us as their Marketing Department's top-secret.
We work to support the marketing efforts of many of the top brands around the world. It may seem strange that leading organizations search externally for creative partners, but what they find is that by increasing their access to highly creative, professional designers with a broad experience working for many organizations they get access to new ideas that help them stand out and drive more sales.
Our designers have specialized training that allow them to understand corporate branding and develop presentations that seamlessly integrate into your organization's ethos. If you are getting ready to deliver your first PowerPoint presentation online, we will use our professional training and presentation services to work alongside you.
We offer more than just presentation services...
It's true that we can help you develop an amazing PowerPoint presentation, but we are more than just presentation design services. In addition to presentation design, our services include print and digital media content, and online learning development. Perhaps you need a custom presentation hand out, we got it. Maybe it's not presentation related at all? That's no problem at all. Our graphic design professionals use their training to deliver services far beyond the amazing presentations.
Motion Graphics
Online Learning
3D Animation
Info Graphics
Training Manuals
Brochure Design
When you look for presentation services, make sure they understand your industry..
When we search for new graphic designers to join the Presentation Geeks, a high level of training and content comprehension are two of our determining factors. The ability to create a beautiful design is important, but the best presentations are communication tools designed to help deliver an idea.
We believe that our designers need to understand your content so that they are able to develop a visual that supports your efforts to teach your audience. We are so focused on this concept that we use our internal training sessions to teach our designers about a new industry, a new trend, or a product that we may have come across. If you are curious about how the Presentation Geeks can take Microsoft Word documents and turn them into amazing presentations, it is because we strive to understand our customers so that we uncover every need and help support our customers every step of the way. For a sample of a few industries and customers, we've recently worked with check out the Industry page on our website.
Trust & Value
We value the trust our customers put in our design team which is why we start each project by getting to know your company, your services, and your audience. We take the privacy of your information very seriously which is why our entire team is under a strict NDA. We understand that all rights reserved is an important consideration, and we treat your information with the utmost care.
All-Inclusive Presentation Design Services
What makes working with the Presentation Geeks different is that we provide a complete service. If you are curious about our customer's experience working with us, check out our google reviews. We couldn't be more proud than to know that we were able to use our presentation design experience and exceptional customer service to help make their presentations a success.
Visual Storytellers
Working with our team of experts, customers gain access to our team of visual storytellers, who have designed PowerPoint presentations for just about every industry imaginable. We can help transform those slides crammed with text and data to life. It has been our goal from day one to develop a presentation design service that can deliver more than just a great PowerPoint.
Exceptional Customer Service
When working with a company online, we believe it's our job to provide exceptional customer service starting with communication. At Presentation Geeks we provide you with a dedicated project manager who has the experience needed to ensure your presentation runs on budget and on time. At Presentation Geeks, we provide our customers with confidence knowing that great graphic design, amazing customer service, and experience dedicated to understanding your need, and presenting a service.
Just in case you aren't convinced...
We deliver amazing PowerPoint and Prezi presentations and additional creative content.
Our designers have worked with hundreds of industry-leading brands.
Call us for a free evaluation of your project.
We only hire designers that exceed the highest standard of graphic design training.
Every project has a dedicated project manager making sure it exceeds expectations.
What Our Clients Have To Say About Us...
So, Let's Get Started!
Top industry presentations start with a call to the Geeks
[email protected]
8am-8pm 7 days a week.

Get Unlimited Presentation Designs with Design Pickle
Fueled by a dedicated global workforce, Design Pickle combines tech and talent as the world's leading creative design solution for busy marketers.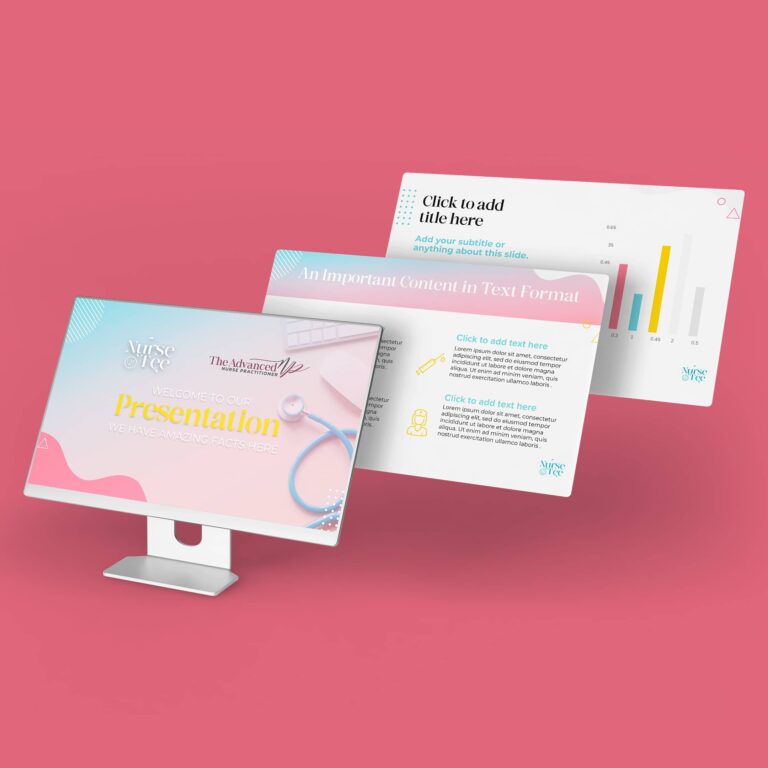 Simplify the way your design work gets done.
Centralize your unlimited graphic design needs with flexible creative subscription plans and designers who can execute on your creative vision , with a fraction of the hassle.
1. Submit Your Request
Our guided request form automatically populates recommended graphic design specs, like file sizes and formats, to make each graphic design submission easy and fast.
2. Your Designer Gets to Work
From apparel to presentations, our global team of 500+ creatives have handled nearly every kind of graphic design out there.
3. You've Got a Design
And if it's not perfect? No problem! All of our plans include unlimited graphic design revisions at no additional cost.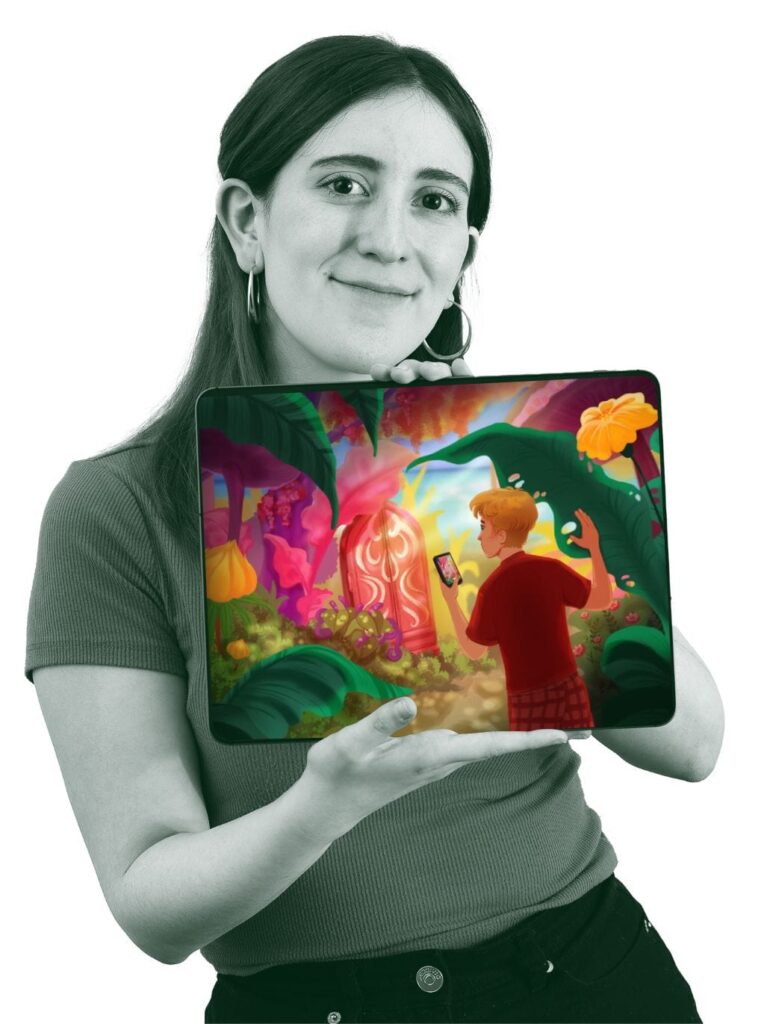 Let's Supercharge Your Design Process
Have unanswered questions? Book a live demo to get a white-glove walkthrough of the process and the platform.
Frequently Asked Questions
What does "unlimited graphic design" mean.
It's not magic. If you put in twenty requests today, it doesn't mean they'll all be done tomorrow. Nevertheless, unlimited really means that — unlimited. You can put in as many requests as you want, and your designer will work on the requests in your queue, every single business day. And if we don't get it right the first time, then no sweat. Revisions are unlimited, too.
You can maximize your subscription by keeping your queue nice and full, or choose to have more than one subscription to increase your daily design output.
Which Design Pickle subscription is right for my business?
All Design Pickle plans include unlimited requests, unlimited revisions, and Adobe source files.
Graphics is the perfect starter plan for your basic graphic design needs and include Graphic Designs and Custom Illustrations.
This plan is ideal for businesses that need a steady flow of graphics for print and digital media, whether for social ads or for packaging. Graphics plans are per month. Learn more →
Graphics Pro is our most popular plan. It includes everything in the Graphics subscription plus Presentation Design and a Designated Designer ! Crush all your creative needs, whether you're a solo entrepreneur, a scaling startup, or a large enterprise.
This plan is ideal for agencies that want to increase their design output at an affordable rate. Graphics Pro plans are per month. Learn more →
Graphics Premium is the all-inclusive Design Pickle plan. It has everything in the Graphics Pro subscription plus Motion Graphics ! This includes same-day turnarounds for many kinds of creative requests. When it comes to Motion Graphics requests, turnaround would be a matter of days — not weeks. If you're looking to level up your content in a major way, this plan is for you.
This plan is ideal for agencies that want to amp up their content creation, social media marketing, and sales capabilities — allowing you to focus on your core services while your brand visually stands head and shoulders above the competition. Graphics Premium plans are per month. Learn more →
To learn more about each plan, go to our pricing page .
What kind of designs can Design Pickle create?
Graphic Design Logos Social media graphics Flyer design Merchandise & packaging design Landing page design Infographics Podcast graphics
Custom Illustrations Illustrated Logos Custom Infographics Portraits Mascots Lettering & Typography Coloring Books Comics
Presentation Design Custom decks Ready-to-use templates featuring: Custom embedded graphics Editable formats and source files Choose from PowerPoint or Google Slides Animations and transitions included
Motion Graphics Animated Logos Animated Typography (Text and Titles) Animated Ads UI/UX Animation Graphic Loops Product Animations & Explainers Template Editing
What kind of designs doesn't Design Pickle offer?
Design Pickle's unlimited services are ultra-powerful, but there are certain creative projects that should be left to specialists or in-house teams. In the interest of productivity and commitment to quality, we do NOT support the following types of requests:
Extremely complex or fine art illustrations
Fillable or interactive PDF documents
Complex photo manipulation
Digital painting and game assets
3D/CAD projects
HTML, CSS, UI/UX design
Programming, coding, or development
File formats outside of our supported file types
Trademarked names, brands, or quotes
Content writing or manual typing (typing text from images, coming up with titles for ads, doing research for copy, etc.)
Inappropriate requests that are sexually explicit, defamatory, ethnically or racially offensive, or anything that is against Design Pickle's core values .
What details should my design request include?
Basically, we ask for your input across three simple areas:
Describe the design you need.
Select your brand profile.
Attach any assets, images, and copy needed.
You don't have to worry about formatting requests — a guided, AI-powered smart request form is built into the Design Pickle Platform . There, you can input the request name, specify dimensions and file types, upload files, and even search for stock images.
It is also recommended to build a Brand Profile with brand files such as logos, colors, fonts, and images. This will ensure your designer(s) stay on-brand over and over. You can create unlimited Brand Profiles, so requesting designs for multiple brands is even easier!
What's included with my monthly subscription fee?
All plans include unlimited requests, unlimited revisions, and Adobe source files. Check out the following services included under each plan:
Graphics ( /month) ✅ Graphic Design ✅ Custom Illustrations
Graphics Pro ( /month) ✅ Graphic Design ✅ Custom Illustrations ✅ Presentation Design
Graphics Premium ( /month) ✅ Graphic Design ✅ Custom Illustrations ✅ Presentation Design ✅ Motion Graphics
Presentation Design Service
When an organization takes the floor to give a presentation, audiences can generally tell how much preparation has gone into slides, talking points, and so on within a few minutes. A sales pitch or investor meeting can go awry quickly without proper presentation design and skillful execution. Professional PowerPoint presentation design can provide your company's presentations or demonstrations with a polish that shows the audience that your company is trustworthy, hardworking, and that you take the time to ensure every aspect of your media is pristine.
Whether you have one big important pitch meeting coming up or several smaller presentations on the docket, enlisting presentation services or specifically PowerPoint services from a presentation design service can be a great way to ensure your company unveils a high-quality, attention-grabbing presentation. Once the difficult work of piecing everything together is complete, all your team has to do is present.
There are a handful of general rules about PowerPoint presentation design ; a presentation should be cohesive and sensibly organized, the material should be easy to read and any data should be organized and displayed practically. Limiting the number of fonts and font styles utilized can help to increase readability and cohesion while giving your presentation a tidy, unified look. PowerPoint presentation design services are well-versed in the rules of design and can help produce an exceptional slideshow that matches the professionalism of the rest of your company.
A custom PowerPoint or slide deck with your company's branding is a sound investment for a handful of reasons. Firstly, it provides a difficult-to-imitate air of professionalism – well-educated audiences know what professional quality looks like so anything below that standard will be immediately recognizable. Additionally, investing in professional services can enable your company to focus more on running smoothly and efficiently as opposed to worrying about fine-tuning various design or aesthetic properties of your presentation materials.
Presentation Design Services
Not all corporate presentation services are created equally, however. Some presentation design services may focus primarily on one or two programs like PowerPoint or Google Slides. PowerPoint presentation consulting services, for example, can usually work to update existing outdated presentations or they can create an entirely new presentation from scratch based on your company's specific guidelines.
Other companies may work with online resources like Canva or Prezi – the basic principles of design remain the same, but each different program offers its own unique features and capabilities which most presentation design teams can readily navigate. Hiring a professional presentation design company can be particularly beneficial if your company lacks the resources to learn creative programs' ins and outs. And if you have only a small number of presentational projects lined up in the near future, it can be more cost-effective and yield better results than trying to reinvent the wheel on your own.
While there are many different approaches to providing a presentation services framework, you can find a company that will work with you to deliver the quality materials you need in order to succeed. If you are searching for a PowerPoint presentation service online, there are likely hundreds from which to choose – selecting the one that adequately suits your needs may be more attainable than you think.
Organizations like Design Pickle can provide PPT presentation design services that pair your company with a proficient business presentation designer with years of experience. Design Pickle offers plans that enable you to enhance currently existing presentations (with animations or custom graphics) or develop brand new presentations according to your own specifications. There are also a number of ready-to-use templates to choose from and Design Pickle provides rapid turnaround and unlimited design requests and revisions in addition to custom embedded graphics, slide transitions, and animations.
Custom Presentations
Depending on your company and what the specific needs of your presentations are, you may want a design service to provide you with a completely custom presentation. Many PowerPoint presentation consulting services offer custom presentations that are carefully and thoughtfully put together by a single presentation designer or a skilled team of presentation designers.
PowerPoint presentation services can provide eminent graphic design for PowerPoint presentation creation; or, if your company is still in the planning stages, they can produce a pitch deck for your approval. A pitch deck, also sometimes referred to as a presentation deck design, is similar to a storyboard for television show writers or comic book creators – it's a zoomed-out, less-detailed overview of how each slide might look and how the slides might be ordered or arranged.
No matter what stage of the process your company is in, a presentation design service can help ensure that your company delivers a successful, engaging presentation. Custom presentations are ideal because they afford your business complete control over how your target audience perceives your company. Suppose there are certain trends in recent data that your company wants to share with investors, for instance. In that case, a presentation design team can put together one or several graphic elements to highlight the relevant data.
And custom means that it's entirely up to your company how the finished product looks – your only limitations are your imagination and the capabilities of contemporary technology. And while technology is advancing seemingly at an exponential rate, it's still playing catch-up with the imaginativeness of the human mind. What new, innovative ideas can your company come up with to highlight your presentation(s)? Are you sharing the launch of a range of exciting new products, keeping investors informed about the latest developments or something else entirely?
Freelance Powerpoint Designer
You might consider working with a freelance PowerPoint presentation designer if you represent a small business or a company that doesn't have as many presentation needs. A freelance PowerPoint designer likely has a sizable presentation designer portfolio for your company to peruse to see if they would be a good fit with your organization's vision or objectives. But they offer freelance presentation designer fees which can be much more expensive for entities operating on smaller budgets or if you only have a limited list of projects.
However, a flat-rate presentation designer can help your company produce exciting new media that showcases precisely what you want it to. When working with a flat-rate presentation designer, you can rest assured that all of your communications are being received and understood by one individual – thereby eliminating the risk of miscommunication between multiple freelancers. You may also be able to find a designer whose previous work would be an ideal fit for your company's presentational initiatives.
Certain freelancers may have specialized experience with one program or platform rather than another; that's why with a creative subscription model, you can have different options when working with a designer. If your organization prefers to use Google Slides or Microsoft PowerPoint for compatibility reasons, for example, you'll want to make that clear early on in your discussions with your assigned designer.
Once you've been assigned with presentation designer whose matches your work needs, it's important to cultivate a communicative and respectful relationship moving forward. Be attentive and gracious if the designer has constructive feedback to offer regarding one of your company's submitted outlines or proposals and trust their design expertise. While you may be the expert at organizing and running your company, the designer is an expert at organizing and developing quality presentations. By establishing a courteous, symbiotic relationship together, you increase the likelihood of a successful return on your investment.
Pitch Deck Designer
Like we mentioned earlier, a pitch deck acts as a kind of storyboard or an outline for your overall presentation. A pitch deck can allow your company and the design team to see an overview, or the bigger picture, of the scope of the presentation. This is especially helpful if there are several slides and you are trying to decide the most logical arrangement, or if certain elements of your presentation could be strengthened or reinforced with additional charts, graphics, or whatever is necessary to ensure your main points come across loudly and clearly.
If your company is considering enlisting PowerPoint professionals or presentation consulting services but you aren't certain yet if you require an entire custom-made PowerPoint presentation, you can also look at a pitch deck design company. A pitch deck designer can produce a custom pitch deck or custom pitch deck designs based on a rough or detailed outline of what your company would like to include in your presentation.
Pitch deck design is an important and sometimes overlooked aspect of business communications. Preparing a sound and visually appealing pitch deck can be the difference between securing new investments or not – especially for smaller organizations hoping to secure additional funding for new projects or initiatives.
When you hire a professional designer or a presentation consulting service, your company is investing in the success of your company's initiatives. The old adage which says it's prudent to put your best foot forward rings true in this instance as well – if a pitch deck is the first thing investors see from your company, you want it to look as clean and professional as possible.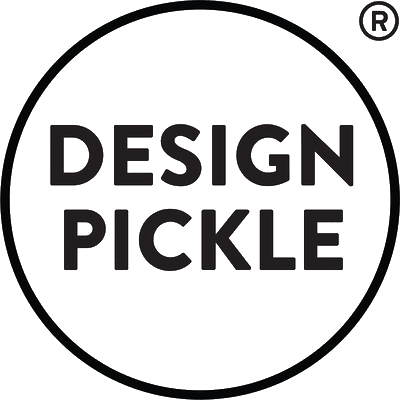 Designer Application
Subscription Workforce
Graphic Design
Custom Illustrations
Presentation Design
Motion Graphics
Contact Sales & Support
+1 877 331 1272
+61 4 8000 8268
Design Samples
Request a demo, help center.
Terms & Conditions
Privacy Policy
System Status
Product Updates
Powerpoint Templates
Kpi Dashboard
Professional
Business Plans
Swot Analysis
Gantt Chart
Business Proposal
Marketing Plan
Project Management
Business Case
Business Model
Cyber Security
Business PPT
Digital Marketing
Digital Transformation
Human Resources
Product Management
Artificial Intelligence
Company Profile
Acknowledgement PPT
PPT Presentation
Reports Brochures
One Page Pitch
Interview PPT
All Categories
Graphic Design Proposal Powerpoint Presentation Slides
A lot of designers, in spite of being the best in the market get tripped up in the very beginning because they ignore the importance of a good proposal. As a result they submit a proposal that is a poor reflection of their work and so it fails to impress the clients. If you are one such graphic designer who fails to bag the designing project and impress his clients, then this ready-to-use graphic design proposal template is the right fit for you. With its excellent color scheme and fully editable content, it can help you in portraying your skills and abilities with an X-factor that your previous proposals might be lacking. This graphic design PowerPoint presentation is perfect for any individual or a company looking to wow their prospective clients with a beautifully crafted proposal that stands out from the rest. Help your clients recognize your value and your potential with a professionally designed PPT slideshow. This is the perfect opportunity to show your clients that you are capable of delivering more than what their dream is. Grab this opportunity and utilize it to your maximum advantage with a template that has been created after thorough research and analysis. You can also use this PPT slideshow to convey your project schedule, project timeline, investment, packages, etc. and many other components that a good proposal has. This graphically designed PPT compete deck can help solve all your problems of presenting and pitching your services and therefore attract more and more clients. This will help your business to grow and flourish without putting too much of an effort. So, download this Graphic Design Proposal Powerpoint Presentation Slides now to quote your services with a positive effect.
These PPT Slides are compatible with Google Slides
Compatible With Google Slides
Google Slides is a new FREE Presentation software from Google.
All our content is 100% compatible with Google Slides.
Just download our designs, and upload them to Google Slides and they will work automatically.
Amaze your audience with SlideTeam and Google Slides.
Want Changes to This PPT Slide? Check out our Presentation Design Services
Get Presentation Slides in WideScreen
Get This In WideScreen
WideScreen Aspect ratio is becoming a very popular format. When you download this product, the downloaded ZIP will contain this product in both standard and widescreen format.
Some older products that we have may only be in standard format, but they can easily be converted to widescreen.
To do this, please open the SlideTeam product in Powerpoint, and go to
Design ( On the top bar) -> Page Setup -> and select "On-screen Show (16:9)" in the drop down for "Slides Sized for".
The slide or theme will change to widescreen, and all graphics will adjust automatically. You can similarly convert our content to any other desired screen aspect ratio.
Add a user to your subscription for free
PowerPoint presentation slides
If your company needs to submit a Graphic Design Proposal Powerpoint Presentation Slides look no further.Our researchers have analyzed thousands of proposals on this topic for effectiveness and conversion. Just download our template, add your company data and submit to your client for a positive response.
Please let us know your primary area of interest so that we can recommend the right products to you
Do you want to remove this product from your favourites?
People who downloaded this PowerPoint presentation also viewed the following :
Business Slides , Complete Decks , All Decks , Customer Service , Proposals , Proposal , Design Proposal
Business Proposal ,
Proposal Templates
Graphic Design Proposal Powerpoint Presentation Slides with all 24 slides:
Use our Graphic Design Proposal Powerpoint Presentation Slides to effectively help you save your valuable time. They are readymade to fit into any presentation structure.
Ratings and Reviews
by Walsh Turner
December 30, 2021
by Cody Bell
by Liam Perez
by Devon Ferguson
Presentation Design
Get unlimited presentation design for £749pm.
If you're looking for creative and engaging presentation design, you're in the right place.
Trusted by 240+ teams
The smart way to get professional presentation design done quickly.
Hello. We're Design Cloud, a UK based graphic design subscription service.
We provide high-quality presentation design for businesses of all shapes and sizes. Our simple, stress-free service allows you to work with an experienced graphic designer every day of the week for a low, flat-rate monthly fee with no long term contract.
All of our designers are UK-based and once you're set up on a plan, you'll be assigned a dedicated designer who will work with you just like an in-house team member.
Getting started with a presentation designer is easy
We've made working with an experienced graphic designer a simple, slick process. If you need help with ongoing graphic design work, we can set you up with a designer from our in-house team in just 1 business day.
Book a demo
Everything starts by watching or booking a demo to learn how our service works.
Choose your plan
Our plans are tiered based on the complexity of work that you need to access. Pick a plan and sign up online.
Submit a request
Once signed up, you can access our platform right away and start sending requests to your design team
Start creating
Once you've submitted your first request, we'll set you up with your designer and you're ready to start working together.
We design all sorts of other things too
Our design scope is broad and there's not much we can't help you out with. Here are some of the most common requests that we get from our customers.
Banner Design
Brochure Design
Ebook Design
Flyer Design
Infographic Design
Logo Design
Menu Design
Newsletter design, poster design.
Social Media Design
What's included in the design cloud presentation design service.
After logging into the online portal, you can start by submitting a request for your presentation design. Once this has been reviewed by one of our designers, who will get back in touch if they have any questions, we will begin the creation of an impressive presentation design that will be sure to hit it out of the park!
As an alternative to the traditional design agency in Manchester with our unique way of delivering high-quality graphics, we will use our eye for detail to prepare each slide with impressive graphics and presentation design, making sure to include all your required talking points.
We will then produce the presentation in your chosen format, whether PowerPoint or PDF, with high-quality content and show-stopping presentation design! We'll then aim to deliver it within 24 hours of receiving your brief. After that, all that is left to do is for you to excel at your presentation !
What makes impressive presentation design?
You've got the information you want to convey to your audience, and now you just need a way to present it that's going to grab their attention and make your message memorable. Let's face it, presenters are faced with numerous challenges when it comes to mastering their presentation skills. They need to create an engaging presentation that's going to increase their audience's level of understanding about the topic, and they need to use visuals that will keep the dreaded issue of disengaged audiences at bay. When presented and designed correctly, presentations are an incredibly useful tool and provide an opportunity for sharing insights and strategies, storytelling, selling, education and so much more. Luckily for you, you can leave the design element to us.
It's not always easy for people to create a visually memorable presentation, especially if you lack design experience and need to create a presentation from scratch. The days of dated clipart style icons and animations, dodgy templates, tacky fonts, and questionable backgrounds are gone! Everyone wants to present to an engaged audience, and that's exactly what Design Cloud can help you with . We combine effective design elements to create gripping presentations and positive experiences for both the presenter and the audience.  
Why improve your presentation design?
Whether you're presenting an investor pitch deck, pitching a new business idea or product, or running a course for your company colleagues, we can help with our presentation design services. From the ideal interview presentation, to marketing presentations and sales presentations, there isn't much we can't do. With presentation slides that effectively communicate your messages and show off your content, we can help you to get maximum audience engagement with visual elements that are guaranteed to leave a lasting impression. This combination of impressive graphic elements allows you to effectively convey your key messages, which will ensure you have a successful presentation in which every single slide leaves your audience wanting to know more.
If you need any inspiration or want to check out our previous work, take a look at some of the graphics we've created for clients before. All we ask is that you come to us with a clear brief of your design vision and what the key features of your presentation need to be. Then we'll take care of the rest with our abundance of creative presentation ideas and themes. Our presentation styles can be tailored exactly to your brand identity, regardless of industry and the purpose of the presentations. Forget using a generic template – our service will truly convey your brand identity with high-quality content on each slide.
How does using the presentation design service work?
Like all good things here at Design Cloud, getting yourself an effective presentation starts by submitting a request by logging into our online portal. The portal is super simple and easy to use, but you can also get in touch by email, if you'd prefer. A designer will then take a look at your request, and will get in touch if they need to ask any questions about your brief. Once your request has been accepted, we'll get to work on creating some impressive presentation graphics that are going to seriously impress your audience. When we're done, we'll send the presentation over to you in whichever format is best for you, whether that's PowerPoint, PDF or an alternative. If you'd like us to make any changes (we're always happy to do so), then simply submit another request and we'll revise the presentation.
The presentation design service is available as part of our monthly packages , starting from £549 a month. Our packages vary depending on the services you'd like to receive, but all advertised prices are a fixed flat fee. There'll be no unexpected extra costs or pesky additional charges – what you see is exactly what you'll pay. We're more affordable than hiring an in-house team, but still provide all of the same perks. This approach makes us one of the best graphics resources for marketing agencies, small businesses and sales teams alike.
Why is a presentation design service important?
Although some people might think that the content of a presentation is the most important thing, a well-designed aesthetic can have several benefits , including an impact on the effectiveness, memorability, and overall narrative of your presentation
When it comes down to it, there must be a purpose behind your presentation. If you are making a sales pitch or delivering some training, it is crucial that your message is delivered quickly and efficiently, in a way that is easily digestible. A good presentation design will combine effective graphics with a well-considered layout, allowing your audience to take in all of the key information.
This will also make you memorable, as it shows that you have the expertise to produce a professional presentation design, and care enough about your audience to make the information accessible to all. It will also assist you, the speaker, to deliver your presentation in a measured and calm manner.
What are the benefits of presentation design by a professional graphic design agency?
Over the years, the level of production that goes into presentation design has continued to reach new heights. Gone are the days of using free templates, clip art, and basic fonts. Instead, presentations are much more complex to produce and get right.
If you're unsure what makes for an ideal presentation, or you have a clear vision of what you want but lack the skills to execute it, don't let this stop you from delivering a standout presentation. Our team of designers at Design Cloud – the perfect substitute to the traditional graphic design agency in Manchester – are on hand to assist with your presentation design.
The style and content of our presentation design can be tailored into a truly bespoke solution for you or your company. Plus, you benefit from unlimited graphics at a flat rate, and unlimited revisions to make sure that your design is nothing short of perfect!
Can my presentation be as long as I want?
Of course! When you submit a request, you can provide details about the length of your presentation. However, if you have numerous or complex requirements, please allow extra time for our team to complete the work. You can get in touch with them at any point to find out where they're up to.
Can you supply images for my presentation?
Here at Design Cloud, we have access to a whole range of stock imagery which means you don't have to worry about licenses or finding images for your presentation, saving you plenty of time to focus your effort on other areas of your business. However, we don't offer illustrations as a part of the service, and only images will be used in your visual presentation.
When will my presentation be sent over to me?
We always aim for 24 hour turnaround times on simple requests. If your request involves complex or multiple requirements though, it may take a little longer. Please keep this in mind and allow plenty of time to ensure you receive your presentation in advance of when you need it for. With every brief, we aim to have these sent back to you as soon as possible. If you'd like to find out about the progress that has been made with your request, you can contact your designer using our portal.
Can I chat with my assigned designer during the process?
At Design Cloud, we know that communication is key. WIthout communication, you wouldn't have your desired designs! You can use our handy portal at any time to talk to your assigned designer during the process. You can chat to them about your brief, see the progress they're making with your presentation, and you can pass on my feedback and request edits once it has been completed.
Where are your designers hired from?
We directly employ our team and never outsource our work. All members of the team have plenty of experience and a strong background in design – we only hire the best in the business. All designers are based in the UK, and our HQ is based in Manchester . This means there's no need to worry about timezones or any language barriers. You can rest assured that your assigned designer will understand your brief and will use their expert knowledge to create an impactful presentation.
Why choose Design Cloud?
You know as well as we do, bad presentations are a touchy subject. They create lasting memories, but you never want to be the cause of that memory. You want your presentation to be an entirely positive experience, and rightly so. If you're wanting to reap the benefits of a compelling presentation, Design Cloud are the solution. We understand the perfect presentation style for conferences, class presentations, the office and everything in between, so you can feel confident that we'll create razor-sharp presentation designs for whatever you need.
What are the different types of presentation?
Before we even think about design elements, we should probably take a moment to consider all the different presentation types there are – and which one will best suit your business and your target audience. From pitch decks to keynote presentations, business communications to a visual narrative, there are plenty of opportunities to make a memorable and engaging presentation.
In the world of business, presentations generally aim to fulfil one of a handful of goals. Whether you're pointing to an investor pitch deck in a busy boardroom or trying to tell a story using visual elements as part of a memorable social media campaign, your presentation will likely fit within the following six examples…
Teaching a skill
If you're showcasing complex ideas with the intention to teach your audience, your presentation deck will likely be considered an educational resource. This format teaches people how to use or do something, so it should be clear, concise, and easy to follow!
Providing information
It might seem like it's one of the most basic elements of a presentation, but providing information (in a compelling way!) is one of the main cornerstones in making yours a success. Whether you're sharing your own professional experience as a pitch or going into a deep dive on a particular topic, such as business plans, you'll want to make maximum impact with your content and graphic design.
Selling a service or product
A briefing presentation might introduce a new business idea, recap a product or service to the marketing department, or explain future business decisions to sales teams. Reports and additional materials that help with showcasing your products might be helpful here.
Reporting progress
If you need to give actionable feedback or let your coworkers know how a certain sector or new system is doing, a presentation that includes a 'takeaway per slide' is a helpful rule of thumb. That way, any progress or points you really want to shout about in your meeting will stick in the minds of your audience through simplicity. This may seem like a given, but it can often get lost in favour of busy visual design and overloaded text.
Problem-solving
A compelling presentation that picks apart a problem and clearly shows possible fixes can be found in a number of different settings, from product discussions, panels, corporate presentations and more. Having a strong, consistent design alongside well-written content will make sure your solutions really shine.
Making a decision
From serious pitches detailing your latest business ideas to presenting your picks for the next Christmas Do, outlining your pros, cons and understanding your target audience will make your presentation a real winner. Including visual variables, such as data and statistics, is key to any successful pitch deck design and will help yours stand out from the competition. With any presentation, it helps to know your objectives and who you're pitching to. If your purpose is to inform or update, you will most likely use one of the first four types of presentations. On the other hand, if you're on a mission to persuade someone and talk them around to your ideas, the final two presentation types will likely be better suited.
Of course, not every single presentation has to mould itself into one of these traditional formats! You can also find creative presentation ideas in the form of an interview, status report, program, pitch, speech, or demonstration.
The psychology behind presentations and why your design matters
Have you ever watched – or even worse, given – a disastrous presentation? What were the things that switched people off or simply didn't work? The primary goal of your presentation slides is to capture the attention of your target audience, get them to easily understand the data and information being shown, and retain any major takeaway or purpose. Thanks to a great deal of research, making sure your presentations are as effective as possible has never been easier – all you have to do now is write them, and our experienced presentation designers can handle the rest.
Learning more about the visual-auditory-kinesthetic (VAK) model is an easy way to make sure every person in your audience is being catered for, even if they all have different 'learning styles.' The VAK theory explains that a person's learning style can be either visual, auditory or kinesthetic, so your visual presentation and oral descriptions should cater to them all.
Auditory learners retain information best through words and sounds. Varying your tone of voice, pitch, pace and volume are tips usually harnessed by professional orators to avoid any lulls and capitalise on important ideas. In addition, well-placed silences can work wonders by adding suspense, tension or even stoke curiosity, as well as giving you a chance to catch a well-deserved breath.
Visual learners rely on good graphics for information to stick, which our experienced presentation designers excel at. These audiences respond best to graphs, mind maps, visual charts, pictures, and any other illustrations to punctuate any long speeches. Using your own gestures and other visual cues while talking can also keep the audience rapt.
Kinesthetic learners are trickier customers when we talk about more traditional forms of presenting. These people learn new concepts most effectively through experience – moving, doing, touching, sharing –  so inviting them to share their opinions or including various activities into the presentation will help keep kinesthetic audiences focused and make for a memorable presentation.
Since an audience is usually made up of a mix of the above, the safest approach when planning a presentation is to cater to all learning styles while ensuring the overall graphic design will hold their attention.
Numerous studies have demonstrated that images, graphs, and pictures – also known as the Picture Superiority Effect – tend to be remembered more than words and serve as effective visual prompts. Modern presentations are the bread and butter of any good graphic design agency, which can utilise a number of visual methods to convey the tone and feel of your business while creating engaging imagery to complement your content. With our unlimited graphic design services, our team can help craft fantastic sales presentations, pitch decks, and showcase data in new and exciting ways, to keep your audience's attention from start to finish.
Our dedicated graphic designers have plenty of experience in using their skills to craft an eye-catching, professional slide deck, with a keen understanding of what works for many different types of presentations. Through our graphic design service, our team can put together a seamless presentation in a range of formats. For simple requests, they'll aim to get your design back to you in as quick as 24 hours, without compromising the quality.
To start your journey with us, book your Design Cloud demo here .
How to nail the copy within your presentation
As our talents lie in creating amazing graphics to bag a successful presentation, we, unfortunately, can't write the copy for you. We're good – but not that good! Penning the contents of a great presentation is a skill that will always come in handy, so we've compiled a few handy tips to help you on your way.
A strong presentation outline is the backbone of your talk, with research showing that your target audience will retain structured information 40% more accurately than general waffling , which is understandable. Making sure you open with a greeting and tell the audience a bit about yourself makes you seem approachable, before wading into your topic with a clear, concise introduction. Handing out any resources or tools, such as flyers, at this point is a good idea , before getting into the main body of your presentation. Your presentation is a journey of sorts, so make sure every point is addressed with supporting evidence and examples and your audience is engaged and onboard. To ensure this, provide a mini-summary before moving on to the next point and give people a chance to make notes or ask any further questions.
To make sure you don't veer off track when you're in the planning process, jot down a list of main points you want to make and keep yourself accountable. This helps refine your presentation, cuts out any unnecessary distractions or tangents, and will outline any clear messages for your audience.
When writing your presentation copy, take the time to do a 'practice run' and read it aloud for a mock audience. This makes it easier to catch any unfortunate snags and ensure everything runs 'alright on the night' – so double-checking how your words sound off the page and how it flows as a whole is invaluable. This is also a good time to gauge which sections of your written copy will inform any visual aids or graphic design. In this case, make a note as to what data or content needs a bit of 'oomph' within your brief and our team will add it into the process – with our portal, you can get in touch with your designer at any time to chat about your presentation and request any additional edits once it's been completed.
During your test run, make sure you've been ticking off your points and make sure each one answers any questions your audience might have. Does your closing summarise your entire presentation clearly without leaving any loose ends? Is it strong enough to cement your authority or knowledge on a particular topic or your faith in a pitch? And, finally, does it lead back round to the points made right at the beginning of your talk? Your audience is listening to you for a reason, so make sure they have everything they came for – plus engaging takeaways and things to think about on the way home!
In essence, the copy of a presentation is all about telling a good story. Even if the quality of your idea is excellent, you'll struggle to get this across without a compelling narrative and strong personal delivery – even if you have showstopping and engaging visuals. So, finding your own way of presenting and refining your personal style within your copy will help you seem relaxed and authoritative, whether you're delivering to a packed conference hall or delivering a one on one. Although following a checklist on how to do the best talk might seem like the way to go, the most important thing to remember is that you're bringing new, or fresh, insight to a point or topic that your audience might never have seen. Falling into the trap of writing a presentation to a strict formula is an easy way to switch people off, so make sure your copy sparks curiosity and interest.
Need help with graphic design work?

Graphic Design Services – Creative online design assets
Our team of creative experts add value to your visual impression that resonates with your branding guidelines, reflecting your core values, making you stand apart from the crowd, attracting potential customers to your front.
We are at your service, offering full range of coverage assisting in all types of your marketing strategy initiatives through design templates, logo designs improvement and creation, corporate brochures, business card templates, letter head designs, pamphlet, flyer and any other type of graphic requirement; eager to offer our creative abilities to the best match of your requirements.
We offer tailored solutions for the best output to suit your varied needs of corporate designs. We undertake design improvements of your business logo as well creation of new logo, that builds branding image, reflected across cross verticals of online and offline marketing. The customized design templates offered by us for business card, brochure,letterhead etc., are suitably tailor made to suit your specific business requirement, adds value to your brand image.
We love to work with you in designing your pamphlets creatively, attracting more customers to your business; we believe your business growth is ours too. The flyer, brochure design templates offered by us, stand apart from the crowd with distinctive creative elements, leaves a lasting impact on the customer's mind.Every graphic requirement is important for us. We love to be your preferred choice for any of your creative design improvements, that builds more customer to your business.
Our team of McKinsey trained designers are at your service, to enhance your slides graphically, creating lasting impressions at your target audience. We provide infographic design templates: that conveys a lot of info, all wrapped up in a stylish graphic.
We are eager to take up any of your design assignments like letterhead, brochures & pamphlets etc. and deliver quality output that are in line with contemporary and modern themes. We deliver top-notch business presentations imbibed with creativity and professionalism. Our team of designers provide a right blend of design & creativity with due attention to consistency and precision.
Brochures and Flyers Design – Stunning brochures and flyers
White Paper, Business Reports – Professionally Crafted Designs
Brand Identity- Consistent branding for your design collaterals
E-Book Design Services – Neatly designed image-rich E-Books
Infographic Presentation-Turn complex ideas into an infographic
Get in touch
Our Contacts
Our registered office, our corporate office, working hours.
Elevate Your Story
We are stinson: the presentation agency.
Our team of in-house presentation designers help companies around the world achieve their goals through effective storytelling. We deliver persuasive, engaging, and on-brand presentations that instill confidence and inspire action.
Explore Our Services
Multifaceted presentation design services for any client in any industry for any occasion.
We are the trusted presentation design partner for respected global brands and leading-edge startups since 2009.
Presentation Development
Our presentation designers transform dated PowerPoint and Keynote slides into visual stories that bring your key messages and data to life, whether you're speaking at a national sales conference or in the boardroom.
Content Consulting
Our consultants distill dense information to reveal what resonates most with your audience. We'll help you refine your story from beginning to end through strategic communications and a business-minded approach.
Template Systems
We analyze your brand and content to create custom designed templates for your teams. As a presentation company, we create functional templates to help users build consistent, on-brand slides for every presentation.
Presentation Training
Move your organization forward with presentation training that empowers you to build better presentations in less time. Master the tools of PowerPoint through hands-on learning and actionable feedback.
Find Your Solution
Discover custom presentation solutions for your unique business challenges.
Select your role to see how we can help you achieve your goals.
Sales & Marketing
Scientific & technical, analytical & research, teaching & development, executives & thought leaders, founders & investors, the stinson approach.
We design with purpose.
We work through three main phases to ensure every project is a success.
We kick off with a deep dive into your business, brand, and objectives, analyzing source material and defining key opportunities your target audience will care about.
We refine your content to establish a compelling narrative and conceptualize a visual story that aligns with your brand identity.
We combine our creative expertise and industry experience to build custom, high-impact presentations that bring your content to life.
Why Partner with Stinson?
We integrate story and design to help our clients achieve more.
89% of first-time clients come back to us for our presentation design services.
Over $300 million in funding raised through our focused pitch decks.
We helped ZoomInfo develop an interactive sales presentation with custom graphics and polished, sophisticated animations that reflect their modern branding and keep their audience engaged.
From one corporate PowerPoint template design back in 2015, our partnership with CrowdStrike has evolved into creating branded templates and collateral, and keynote presentations for their executive team.
We helped this financial services group redesign their existing investor presentation to better resonate with their audience. The resulting pitch deck is sleek and tells their business story to captivate investors.
We simplified dense scientific findings into a compelling narrative for healthcare professionals. Using graphics, photography, and brand elements brought the data-heavy presentation together into an easy-to-understand story.
The LearnWell Projects seeks to help colleges and universities eliminate academic-related retention problems. We helped them visualize complex and abstract concepts using animations and custom-made illustrations.
Concordia's Faculty of Fine Arts needed help visualizing survey data in way that is easy to understand and engaging to its readers. We developed an infographic to help educate the faculty staff and inspire action.
A very creative and collaborative process that made me change my thinking and approach; a worthwhile and rewarding experience.
Stinson is an expert at understanding information to visualize complex data and design clear text-heavy slides. They've helped improve the consistency of our presentations using a keen sense of brand and attention to detail. I'd recommend Stinson to anyone!
Stinson has a real talent for creating and honing presentations into first-class communication tools. We've used them repeatedly and are very happy with their skills and abilities.
We knew we had situations where our internal designs were no longer going to cut it. Finding and working with Stinson has elevated our external communications. The process is pain-free and quick. We have used Stinson on multiple designs, and plan to keep using them for upcoming design needs.
Whether helping to build a presentation deck, brochure, or short video, the Stinson team has been great to work with. They are creative problem solvers who help us take the complex and make it easier to understand. We really appreciate their initiative and level of service.
The team at Stinson did an excellent job and were able to turn our materials around within our tight timeline. The team catered to our specific needs and were a great partner. The updated design is fantastic and bold.
The team at Stinson understood so quickly what I was trying to show in my story, and made it so easy to tell it through graphics. I would use them again in a heartbeat.
We're happy to answer your questions.
Let's Get Started!
Interested in a consultation or learning more about how we can work together?
Want insights from industry experts?
Sign up for our quarterly newsletter to receive presentation tips and communications.
Get Inspired
We'd love to hear about your project.
Complete the form below and one of our consultants will reach out within 24 hours.