Geography Case Studies
All of our geography case studies in one place
Coastal Erosion
Use the images below to find out more about each case study.
The Holderness Coast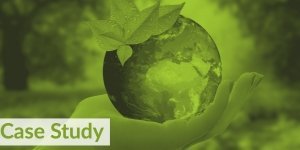 The Dorset Coast
Happisburgh
Coastal Management
Sandscaping at Bacton, Norfolk
Coastal Realignment Donna Nook
Coastal Realignment Medmerry
Coastal Deposition
Spurn Point
Blakeney Point Spit
Earthquakes
Amatrice Earthquake Case Study
Chile Earthquake 2010
Christchurch Earthquake
Haiti Earthquake
Japan Earthquake 2011
L'Aquila Earthquake
Lombok Indonesia Earthquake 2018
Nepal Earthquake 2015
Sulawesi, Indonesia Earthquake and Tsunami 2018
Malaysia Causes of Deforestation
Malaysia Impacts of Deforestation
Alaska Case Study
Epping Forest Case Study
Sahara Desert Case Study
Svalbard Case Study
Thar Desert Case Study
Western Desert Case Study
Extreme Weather in the UK
Beast from the East Case Study
Storm Ciera Case Study
Food Resources
Almería, Spain: a large-scale agricultural development
Sustainable food supplies in an LIC – Bangladesh
Landforms on the River Tees
Landforms on the River Severn
River Flooding
Boscastle Floods
Kerala Flood 2018
Wainfleet Floods 2019
The Somerset Levels Flood Case Study
UK Floods Case Study November 2019
The Changing Economic World
How can the growth of tourism reduce the development gap? Jamaica Case Study
How can the growth of tourism reduce the development gap? Tunisia Case Study
India Case Study of Development
Tropical Storms
Beast from the East
Hurricane Andrew
Cyclone Eline
Cyclone Idai Case Study
Typhoon Haiyan 2013
Hurricane Irma 2017
Typhoon Jebi 2018
Hurricane Florence 2018
Typhoon Mangkhut 2018
Urban Issues
Urban Growth in Brazil – Rio de Janeiro
Urban Growth in India – Mumbai
Urban Growth in Nigeria – Lagos
What is the location and importance of London?
Inner City Redevelopment – London Docklands
Sustainable Urban Living – Freiburg
Sustainable Urban Living – East Village
Sustainable Urban Transport Bristol Case Study
Volcanic Eruptions
Eyjafjallajokull – 2010
Mount Merapi – 2010
Mount Pinatubo – 1991
Sakurajima Case Study
Nyiragongo Case Study
Water Resources
Hitosa, Ethiopia – A local water supply scheme in an LIC
The South-North Water Transfer Project, China
Share this:
Click to share on Twitter (Opens in new window)
Click to share on Facebook (Opens in new window)
Click to share on Pinterest (Opens in new window)
Click to email a link to a friend (Opens in new window)
Click to share on WhatsApp (Opens in new window)
Click to print (Opens in new window)
Please Support Internet Geography
If you've found the resources on this site useful please consider making a secure donation via PayPal to support the development of the site. The site is self-funded and your support is really appreciated.
Search Internet Geography
Top posts and pages.

Latest Blog Entries

Pin It on Pinterest
Click to share
Print Friendly
3.1A What is Globalisation?
3.1B Transport Technology and Globalisation
3.1C Communication Technology
3.2A International Organisations
3.2B National Governments
2C SEZs and Attitudes to FDI
3A Measuring the Degree of Globalisation
3B Role of TNCs
3C Switched Off Locations
3.4A Benefits and Costs of Global Shift
4B Environmental Problems
4C Deinstrialisation and its Problems
5A Rural-Urban Migration and Megacities
5B International Migration
5C Costs and Benefits of Migration
6A Cultural Diffusion
6B Cultural Erosion
6C Opposition to Globalisation
7A Economic and Social Measures
7B Trends, Winners and Losers
7C Economic Development and Environmental Impact
8A Racial Tensions
8B Controlling the Spread of Globlisation
8C Attempts to Retain Cultural Identity
9A Local Sourcing
9B Fair Trade and Ethical Consumption
9C Recycling
4A.1A Classifying Economic Activity
4A.1B Economic Activity and Social Factors
4A.1C Quality of Life Indices
4A.1A Changing Function and Characteristics
4A.2B Reasons for the Change
4B.2C Measuring Change
3A Regional and National Influences
3B International and Global Influences
3C Identity
4A Successful Regions
4B Less Successful Regions
4C Priorities for Regeneration
5A Engagement
5B Lived Experience
5C Conflicts
6B Media Representation
6C Representation and Need for Regeneration
7A Infrastructure Investment
7B Planning Policies and Stuff
7C Negative Effects of Governmet Policys
8A Sympathetic Business Environments
8B Partnerships
8C Regeneration Strategies
9A Re-imaging
9B Rebranding Deinstrialised Places
9C Rebranding Rural Areas
10A Measuring the Success of Regeneration
10B Success and Social Progress
10C Improving Living Environments
11A Successful or Not?
12A Restructuring and Contested Decisions
Scarborough and High Wycombe
7.1A Defining characteristics of powers
7.1B Hard and Soft Power Spectrum
7.1C Changing Importance of 7A and 7B
7.2A Imperial Era
7.2B Indirect Control
7.2C Geopolitical Stability and Risk
7.3A The Emerging Powers
7.3B Strengths and Weaknesses
7.3C Development Theory
7.4A - Influence through IGOs
7.4C Cultural Influence
7.5A Global Action
7.5B Alliances
7.5C the United Nations
7.6A Resource Demands
7.6B Environmental Governance
7.6C Middle-Class Consumption on Emerging Powers
7.7A Tension over Physical Resources
7.7B Intellectual Property
7.7C Political Spheres of Influence
7.8A Emerging Powers and the Developing World
7.8B Asian Tensions
7.8C Middle East Tensions
7.9A Economic Problems
7.9B Costs of Being a Superpower
7.9C Future Power Balance
8.1A GDP and Human Development
8.1B Best Development Goals?
8.1C Education
8.2A Variations in the Developing World
8.2B Variations in the Developed World
8.2C: Variations within Countries
8.3A The relationship between economic and social development
8.3B IGOs and Development
8.3C MDGs and SDGs
8.4A the UDHR
8.4B the ECHR
8.4C The Geneva Convention
8.5A Human Rights Vs Economic Development
8.5B Democratic Freedom
8.5C Political Corruption
8.6A Gender and Ethnic Differences
8.6B Health and Education Variations
8.6C Demands for Equality
8.7A Types of Interventions
8.7B Governments, IGOs and NGOs
8.7C Intervention and Sovereignty
8.8A About Development Aid
8.8B Does Aid Work?
8.8C Negatives of Economic Development
8.9A Military Interventions
8.9B Military Aid
8.9C Direct Military Intervention
8.10A Variables for Measuring Success
8.10B Democracy as 'Success'
8.10C - Economic Growth as Success
8.11A Successes and Failures
8.11B Aid and Equality
8.11C Aid as Foreign Policy
8.12A Costs of Recent Interventions
8.12B Non-Military may be Better?
8.12C - Consequences of Inaction
1.1A Distribution and Causes
1.1B Distribution of Boundaries
1.1C Intra-Plate Stuff
1.2A and B Plate Tectonics
1.2C Impacts on Hazards
3A Hazards from Earthquakes
3B Hazards from Volcanoes
1..3C - Tsunami
1.4A Definitions
1.4B The PAR Model
1.4C Impacts of Tectonic Hazards
1.5A Measuring Magnitude and Intensity
1.5B Hazard Profiles
1.5C Profile Examples
1.6A Inequality
1.6B Governance and Geographical Factors
1.6C Disaster Context
1.7A Trends since 1960
1.7B Megadisasters
1.7C Multiple Hazard Zones
1.8A - Prediction and Forecasting
1.8B The Hazard Management Cycle
1.8C Park's Model
1.9A Disaster Modification
1.9B Modifying Vulnerability
1.9C Modifying Loss
2B.1A Parts of the Littoral Zone
2B.1B Classifying Coasts
2B.1C Rocky Coasts and Coastal Plains
2B.2A Concordant and Discordant
2B.2B Their Morphology
2B.2C Geological Structure and Cliff Profiles
2B.3A Lithology
2B.3B Rock Strata and Complex Cliff Profiles
3C Vegetation Stabilisation of Sediment
4A Waves and Beach Morphology
4B Wave Erosion Processes
4C Coastal Landscapes Produced by Erosion
5A Sediment Transportation
5B Depositional Landforms
5C The Sediment Cell Model
6A Weathering
6B Mass Movement
6C Landforms Produced by Mass Movement
7A Long-Term Sea Level Change
7B Emergent and Submergent Coastlines
7C Contemporary Sea Level Change
8A Human Activity and Coastal Recession
8B Subaerial Processes Work Together
8C Temporal Variations in Coastal Recession
9A Local Factors that Increase Coastal Flood Risk
9B Storm Surges
9C Climate Change and Coastal Flood Risk
A - Economic and Social Losses from Recession
B - Flooding and Storm Surges
C - Environmental Refugees
2.11A Hard Engineering
2.11B Soft Engineering
2.11C Sustainable Management
2B.12A Littoral Cells
2B.12B Policy Decisions
2B.2C Conflicts
1A - A Closed System
1B Importance and Size of Stores and Fluxes
1C The Global Water Budget
2A - the Hydrological Cycle
2B Impact of Physical Factors
2C - Impact of Human Factors
3.1 Water Budgets
3B River Regimes
3C Storm Hydrographs
4A - The Causes of Drought
4B - Human Activity and Drought
4C - Drought and Ecosystems
5A - Meteorological Causes of Flooding
5B - Human Activity and Flooding
5C - Impacts of Flooding
6A - Inputs and Outputs
6B - Stores and Flows
6C - Uncertainty
7A - Supply and Demand Mismatch
7B - Causes of Water Insecurity
7C - Finite Resources and Rising Demand
8A - Causes and Pattern of Physical and Economic Scarcity
8B - Importance of Water Supplies
8C - Conflicts
9A - Hard Engineering
5.9B Sustainable Water Management
5.9C Integrated Drainage Basin Management
1A Stores and Fluxes
1B Formation of Geological Carbon Stores
6.1C - Geological Processes Releasing Carbon
6.2A Oceanic Sequestering
6.2B Terrestrial Sequestering
6.2C Biological Carbon
6.3A Atmospheric Carbon
6.3B Maintaining a Balanced Carbon Cycle
6.3C Fossil Fuel Combustion
6.4A The Energy Mix
6.4B - Energy Consumption
6.4C Energy Players
6.5A Mismatch between Supply and Demand
6.5B Energy Pathways
6.5C Unconventional Fossil Fuels
6.6A Renewable and Recyclable Energy
6.6B Biofuels
6.6C Radical Technologies to Reduce Carbon Emissions
6.7A Growing Resource Demands
6.7B Ocean Acidification
6.7C Forest Health
6.8A Forest Loss
6.8B Rising Temperatures
6.8C Declining Ocean Health
6.9A Uncertainty about the Future
9.B Adaptation Strategies
6.9C Mitigation Strategies
List of Case Studies
Human Geography ​
Globalisation, regenerating places, superpowers, health, human rights and interventions, ​ ​physical geography ​, tectonic process and hazards, coastal landscapes and change.
Milankovitch cycles: 100,000 year cycle -> 90,000 years glacials (cold, + ice), 10,000 interglacial (warm, -ice)
Rocky coasts - 1,000 km of the UK's coastline, mainly in the north and west
427m Conachair Cliff on the Isle of Hirta in the Isle of Hebrides
3m cliffs Chapel Porth Cornwall
A concordant coastline with resistant Portland limestone forming a protective stratum parallel to the sea. Behind it are less resistant Purbeck limestone and Wealden clay, which eroded very quickly when the portland limestone goes (producing Lulworth Cove and Stair Hole).
Lateral widening of coves may produce a single bay, again parallel to the coastline, such as Bull's Head in St Oswald's Bay.
80% of residents of the Seychelles live and work at the coast.
The Maldives have an average height of 1.5 m above sea level, but its population of 400,000 is too large to be easily accommodated elsewhere. It's highest point is 2.3 m above sea level, and a 50 cm rise would flood 77% of it.
New Zealand courts grant residence to 75 Tuvalu citizens each year as rising sea levels decrease its land area. In 2014, the Alesana family were granted permanent residence as 'climate change refugees'
Groynes cost £150-250 per metre
Rip-rap costs £1300-6000 per metre
Sea walls cost £3000-10,000 per metre
Beach nourishment typically costs more than £2000 per metre,but ongoing costs are high
Cliff regrading and drainage commonly costs £10,000 per metre
Dune fencing costs £4-20 per metre
Dune replanting costs about £10 per metre
Integrated Coastal Zone Management dates from the 1992 Rio Earth Summit - manages the entire coastal zone, recognises the importance of the coastal zone to people's livelihoods, management must be sustainable. It's over the long term, involves all the stakeholders and uses 'adaptive management' - changing plans as threats change. Works on the concept of littoral cells.
DEFRA policies: No active intervention; Hold the line; Strategic (Managed) Realignment; Advance the Line
Strategic Realignment - allowing to recede, but directing to certain areas
Advance the line (seaward side)
Happisburgh, North Norfolk - No active intervention (managed realignment in the longer term)
To defend the whole village would have an impact on the wider coastal management plan. Happisburgh would end up as a promontory, blocking longshore drift and causing further erosion downdrift.
Costs of erosion: Grade 1 listed St Mary's Church and Grade 2 listed Manor House would be lost. £160,000 available to the Manor Caravan Park to assist in relocating to a new site. £2000 per resident - £40,000-£70,000. Social costs.
Benefits of protection: by 2105, 20-35 houses would be 'saved' from erosion with a combined value of £4-7 million. 45 hectares of farmland. Manor Caravan Park - local jobs.
The cost of building sea defences is about £6 million, very close to the value of property saved and much higher than the compensation costs to residents. Context of whole SMP.
Carry out an environmental impact assessment. Identifies short and long term impacts.
Losers are the poorest, who lack a formal land title. No insurance so lose everything.
Blackwater Estuary, Essex
An area of tidal salt marsh and low-lying farmland.
It's prone to flooding and coastal erosion -> so traditionally protected by flood embankments and revetments. Not sustainable to just continue building higher and higher coastal defences.
In 2000 Essex Wildlife Trust purchased Abbots Hall Farm on Blackwater Estuary.
A 4000 ha managed realignment scheme was created by breaching the sea wall in five places in 2002, allowing new salt marsh to form inland.
The owners of Abbots Hall farm received the market price for their farmland, water quality in the estuary improved because of the expansion of reed beds that filter water quality. Income from ecotourism and wildlife watching. Dunlin, redshank, bass and herring nurseries were enhanced.
The Water Cycle
1385 million km cubed
Only 2.5% of water is freshwater. Only 1% of freshwater is easily accessible freshwater. 96.9% of total water is found in the oceans. Rivers only hold 0.007% of total water - but are the main water source for humans.
Ocean<->atmosphere: evaporation: 400,000; precipitation: 370,000
land<->atmosphere: evaporation: 60,000; precipitation 90,000
ocean<->land: surface runoff: 30,000
Amazon: less humidity, less precipitation, more surface run off, infiltration, soil being fed into rivers.
Water budget: annual balance between inputs and outputs. National - amount of water available for human use. Local, available soil water. A drainage basin water budget is calculated as precipitation = discharge + evapotranspiration +/- change in storage.
European mountain rivers have a high water period when glaciers feeding them melt rapidly (July-August) e.g. the Rhone
In oceanic areas of Europe, rainfall is evenly distributed throughout the year, but there is low run off in the summer due to high evaporation. Thames.
In tropical areas, evapotranspiration tends to be high and stable, but a peak in the summer. (Blue Nile)
Snowmelt in early spring or summer in mountainaous areas, e.g. the Great Plains of the USA. River Durance.
River regime - annual discharge, measured in cumecs.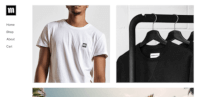 welcome to the geography portal!

Find Study Materials for
Create Study Materials
Select your language

Regeneration Case Studies
London Urbanisation
Olympic Park Case Study
Rio de Janeiro Case Study
UK Population Distribution
Urban Issues and Challenges
Closing the Development Gap
Deindustrialisation
Demographic Transition Model
Development of India
Economic Change in the UK
Economic Development in India
Economic Impact of Globalisation
India's Environmental Issues
Nigeria Development
Nigerian Economy
Population Pyramid
Population and Development
Rapid Population Growth
Rural Change
Social Development in Nigeria
Social Development of India
Uneven Development
Classification of Coasts
Coastal Deposition Landforms
Coastal Erosion Landforms
Coastal Erosion and Deposition
Coastal Flooding
Coastal Landforms
Coastal Landscapes
Coastal Landscapes in the UK
Coastal Management
Coastal Processes
Coastal Retreat Geography
Geological Structure
Mass Movement
River Deposition Landforms
Sea Level Change
Sediment Transport
Subaerial Processes
Demographic Diversity
Past and Present Connections
Population Structure
Segregation
UK Migration
Urban And Rural
Case Studies on Natural Disasters
Earthquakes
Gorkha Earthquake
Hazard Management Cycle
Impacts of Hazards
Mount Merapi Eruption 2010
Natural Disasters
Natural Hazards
Tectonic Hazards
Tectonic Plates
Tohoku Earthquake and Tsunami
Adaptation Strategies
Alternative Energy
Biological Carbon Sequestration
Burning Fossil Fuels
Carbon Cycle
Carbon in Atmosphere
Climate Change Geography
Deforestation
Demand for Resources
Energy Consumption
Energy Pathways
Water Geography
Climate Change Causes
Cold Environments
Depositional Landforms
Erosional Landforms
Glacial Depositional Landforms
Glacial Environment
Glacial Erosion
Glacial Landforms
Glacial Movement
Glacial Processes
Glacial System
Glacier Mass Balance
Lake District Case Study
Periglacial Landscapes
Periglacial Processes
Pleistocene Climate Change
Brazil Biofuel Case Study
Energy Management
Energy Supply
Global Energy Demand and Supply
Global Food Consumption
Hydropower in Nepal
Impact of Energy Insecurity
Impacts Of Food Insecurity
Natural Gas Case Study
Non Renewable Energy Sources
Resource Inequality
South-North Water Transfer Project
Sustainable Energy
Sustainable Production of Food
Sustainable Water
Sustainable Water Supplies
Water Scarcity
Effects of Globalisation
Global Culture
Global Shift
Oil Companies
Role of Government
Democratisation
Development Aid
Environmental Quality
Equity and Inequality
Human Rights
Human Rights Intervention
Indicators of Human Development
Life Expectancy
Changes to Ecosystems
Colorado Desert
Desertification
Hot Deserts
Managing Cold Environments
Managing Tropical Rainforests
Pond Ecosystem
Svalbard Case Study
Thar Desert Case Study
The Deforestation of the Amazon
Tropical Rainforest
Western Desert
Climatic Hazards
Cyclone Nargis
Earthquake Hazard Management
Evidence for Climate Change
Flood in Cumbria
Global Atmospheric Circulation
Hurricane Katrina
Managing Climate Change
Monitoring Volcanoes
Somerset Floods
Tropical Storm Management
Tropical Storms
Typhoon Haiyan
Weather Hazards in the UK
Consequences of Migration
Failed States
Global Migration
Global Organisations
Nation State Geography
Sovereignty
Tensions within Nations
Types of Borders
Economic Activity
Lived Experience
Local Government Policies
Negative Impacts of Regeneration
Regeneration
Salford Quays
Types of Economies
Urban Functions
Flood Management
River Erosion Landforms
River Landforms
River Processes
Sheffield Flooding
China Superpower
China-Africa
Conflicts in the Middle East
Economic Power
Emerging Powers
Global Influence
National Development Theory
Nuclear Weapons in Pakistan
One Belt One Road
Political Power
Recent Conflicts
Ecological Footprint of Cities
Freiburg Case Study
Sustainable Cities
Sustainable Urban Transport
Hydrological Processes
River Regime
Storm Hydrographs
Water Budgets
Water Insecurity
Water Supply Management
Lerne mit deinen Freunden und bleibe auf dem richtigen Kurs mit deinen persönlichen Lernstatistiken
Nie wieder prokastinieren mit unseren Lernerinnerungen.
Regeneration case studies help us to understand the different approaches to regeneration and see what impacts they have on the population and environment. Different approaches are taken for different areas, whether the aim is a regeneration project or the economic support for the project. These case studies inform about the nature of different regeneration projects, measures of success in a regeneration project and the different assessments according to different stakeholders. The main aim is that we reduce the Negative Impacts of Regeneration.
A Level regeneration case studies
Regeneration is the process of upgrading existing urban, rural, industrial and commercial areas to bring about social and economic change on a long-term scale.
As part of the A Level course, it is important not only to understand what regeneration is and the impacts that it has, but also to put this into context. Case studies are a good way of putting the concepts into the real world and seeing exactly how they work and what influences them.
Urban regeneration case studies
Urban regeneration case studies, as the name suggests, are examples of regeneration projects occurring in urban areas. Some urban areas are targeted for regeneration because of challenges, such as deindustrialisation, dereliction, economic decline and mass deprivation. Such issues are common in contemporary urban environments.
Some examples of urban regeneration case studies include Stratford and Salford Quays.
Another urban area that will potentially undergo regeneration in the near future is Croyde and the remainder of North Devon.
While the two urban areas differ in terms of location and history, they do have things in common. Amongst these is the fact that both areas went from economic prosperity into drastic economic decline and suffered from lowering environmental quality, high unemployment rates, dereliction and social problems. This prompted the introduction of regeneration projects in both places. These projects took different forms, had different stakeholders and operated over different durations. However, both projects resulted in successful regeneration. Now, both areas have significantly improved infrastructure, environmental quality, housing provisions, services and economic opportunities.
Town centre regeneration case studies
A town centre, like an urban area more generally, is a common place targeted by regeneration projects. This is because there is a pattern of town centres undergoing periods of economic decline, resulting in the urban challenges mentioned above. This happens for many reasons. The most prominent of these are arguably the processes of suburbanisation and counter-urbanisation.
Suburbanisation is the process of a large proportion of people relocating from town centres into the outskirts (suburbs).
Counter-urbanisation is the process of a large proportion of people relocating from urban areas to rural areas and is seen as the opposite of urbanisation.
Suburbanisation and counter-urbanisation happen for many reasons, including a mixture of push (factors persuading people to move out of a place) and pull (factors attracting people to another place) factors. One of the major causes of push factors in town centres has been deindustrialisation.
Following the success of the Industrial Revolution, the UK has since undergone mass deindustrialisation . This removal of industrial (secondary economic) activity had many negative impacts, including a spike in unemployment rates, dereliction and out-migration from town/ urban centres. In Liverpool, the collapse of the Albert Docks in the 1960s caused warehouses to become abandoned, people to lose their jobs, environmental quality to decrease and people to move out of the area. A regeneration project run by the Merseyside Development Corporation from the 1980s onwards has allowed the area to transform into a hub for investment, tourism and commercial activity. The area has also seen an influx of migrants looking for new opportunities.
Sustainable urban regeneration case studies
Sustainable urban regeneration aims to meet the demands of the current population without compromising on the needs of the future population(s). The focus on sustainability across regeneration projects has increased as awareness of environmental issues, such as climate change, has increased. As well as simply an increased awareness, there is now much more pressure from stakeholders and the public to act in a way that is not detrimental to future people and the environment. So what are some of the key characteristics of sustainable urban regeneration case studies?
Typically, they aim to:
Transition away from dependence on non-renewable resources, and instead use renewable resources (e.g. moving away from fossil fuels and using renewable energy, such as solar and wind).
Make sure that the regeneration project benefits everyone. For example, there is no use building lots of nice new houses if most people can't afford to buy them!
Have enough resources or basic services to provide for the entire population.
Encourage a high level of liveability (a measure of how good the living conditions in a place are).
Have provisions to allow people to walk, cycle and/or make use of public transport, instead of relying on cars.
Encourage the population to produce little waste and to manage the waste sustainably (e.g. via reusing and recycling).
Ensure an acceptance of all people, regardless of background.
Enable sustainable economic growth.
For example, Edinburgh's regeneration scheme will include carbon-neutral housing and public transport links, extensions of the public transport network to connect more people to the city, the introduction of mixed-use neighbourhoods and a 'green network' that connects all the urban green spaces via low-emission routes.
Rural regeneration case studies
Traditionally, rural areas were seen as places to retire, for short leisure activities, or for those in the agricultural industry. However, rural areas have seen a recent increase in population due to counter-urbanisation. This is down to a few factors:
People are tired of or unable to pay high rents and mortgages in cities and suburban areas.
Urban areas experience huge amounts of pollution, e.g. noise and environmental. People may move to rural areas to improve their health and mental well-being.
Since the COVID-19 global pandemic, more and more people have been working from home. Since there is no need to commute to cities and towns, people choose more aesthetically pleasing places to live.
With more and more people moving to rural areas, some regeneration may be needed. Improving transport links while maintaining the natural beauty of places will be important. Perhaps most important, is to include the locals in these regeneration projects.
Check out our explanation of Urban and Rural spaces to learn more!
Measuring the success of regeneration case studies
It is clear that regeneration projects differ considerably depending on the circumstances and the resources available. Therefore, it can be difficult to compare and contrast projects directly.
To measure the success of regeneration case studies, it is important to consider whether or not they have improved the area in the long-term, whether or not these improvements apply and are accessible to everyone and whether the future generation(s) and environment will be negatively implicated as a consequence of the regeneration. Through examining these three metrics, it is impossible to consider whether a regeneration case study has been a success or a failure.
Regeneration Case Studies - Key takeaways
Regeneration case studies are ways to see the true implications of regeneration projects.
Regeneration projects are different depending on the place and economic circumstances.
Sustainable regeneration projects are providing a way to upgrade places in the long-term without compromising on the needs of the future generation(s) and the environment.
Fig. 1: Regeneration in the UK (https://commons.wikimedia.org/wiki/File:Blakenhall_Gardens_regeneration_in_Wolverhampton_-_geograph.org.uk_-_3397592.jpg) by Roger Kidd (https://www.geograph.org.uk/profile/12192) licensed by CC BY-SA 2.0 (https://creativecommons.org/licenses/by-sa/2.0/deed.en)
Frequently Asked Questions about Regeneration Case Studies
--> what are the key elements of urban regeneration.
Key elements of urban regeneration are economic transition, employment change, social and community building and sustainable development.
--> How can regeneration solve urban problems?
Regeneration can solve help the urban problems such as taking derelict, polluted, brown-field places to be restored and used for new purposes.
--> Why was East London regenerated?
East London underwent deindustrialisation between the 1960-70s as it couldn't compete against newer container ports. As a result in the 1980s there was a regeneration project to help the docklands area.
--> What areas in London have been regenerated?
There are many areas that have been regenerated, the Tower Hamlets have had the most projects, whilst other areas such as Islington, Lambeth, Hackney and Southwark have also had many regeneration projects.
Final Regeneration Case Studies Quiz
Where is Croyde located?
Show answer
in North Devon, South West England. It lies in an Area of Outstanding National Beauty (AONB) and it faces the Atlantic Ocean
Show question
When and where was Croyde first mentioned under the names Crideholde/Chrideholda?
In 1086 in the Domesday Book
Nearby Saunton Sands, Braunton Burrows and Baggy Point were used by American soldiers to practise for the D-day landings.
As tension with the Soviet Union rose during the Cold War, a Royal Observer Corps (ROC) bunker was erected to watch over the British skies for any Soviet planes, bombs or missiles
Very limited. Closest train station is Barnstaple, 10mi/16km away. Only 1 bus an hour from Monday to Saturday, Only 1 bus every 2 hours on Sunday
Why is limited public transport a disadvantage?
It will bring more cars into the area, as people take their own car (or a hired car). This can negatively affect the environment (pollution), traffic (jams), and the availability of parking spaces.
It has an oceanic climate, which means mild summers, cool but cold winter and a relatively narrow annual temperature range
What is the best time to visit Croyde and why?
from June to October. During these months the temperature is nice, and there is limited rainfall
What is Croyde beach renowned for?
It is one of the best spots in the UK to surf
Always swim between the flags as that is the safest spot
When is the RNLI Lifeguard service available?
From May to September, throughout the Easter weekend and all October weekends and October Half Term, from 10 am to 6 pm.
When does a beach get a Blue Flag?
When all the criteria are met for cleanliness, water quality, and facilities. A Blue Flag must be applied for first
A charity organisation concerned with protecting the sea and its wildlife
Between 1 October and 30 April
Surfer's paradise
Picturesque village
Family-friendly seafront
What types of accommodation is available at Croyde?
Bed & Breakfast (B&B)
Holiday parks
Holiday letting agencies
Self-catering/holiday lets
The festival is called GoldCoast OceanFest and it is held the weekend closest to the summer solstice
What 4 things are being evaluated for regeneration in North Devon?
Economic growth 
Supporting tourism growth and development in northern Devon 
Recovery of North Devon 
Surfing beaches economic plan 
Where is Stratford located?
In East London, about 7 miles from Central London
What was Stratford like after the decline?
It had one of the most deprived communities in the country, unemployment was high, and health levels were poor. Stratford lacked proper infrastructure, and the environmental quality was poor. 
During the Victorian Era, the Metropolitan Building Act, the new railway, and the creation of the Royal Docks accelerated industrialisation. With it, Stratford saw a lot of work opportunities.
Deindustrialisation and the closure of the Royal Docks
The creation of containerised cargo and other technological changes. The containerised cargo was much more efficient for transporting goods, but it required larger ships. These ships could not navigate down as far as the Royal Docks.
It was one of the most deprived communities of the UK, it had a high population density, low annual income, high unemployment, it had readily available waste and industrial lands for building, and it was located only 7 minutes from the City.
Which 3 legacies were planned in the bidding process?
Sports venues
Social and economic benefits
Explain what the legacy for the sports venues was?
Buildings that were going to get a new life after the Games were permanent buildings. Buildings that were not getting a new life on-site were temporary ones, and they were relocated elsewhere after the games.
Social - new homes were built, with around 1/3 of those becoming more affordable. There are also now academic options for pupils between 3 and 18.
Economic - due to improved infrastructure, it has better connections to the rest of London. This means people can find work elsewhere. This led to the multiplier effect. Also, the re-opening of the Royal Docks is causing economic growth.
Environmental - Some of the ways the park is sustainable are walking routes, water-efficient design of homes, and protecting natural habitats. 
UCL East Campus
Sadler's Wells dance theatre
A V&A museum
London College of Fashion
V&A collection and research centre
Great schools
Lots of great places to eat, drink, relax, and shop
Lots of green spaces
Stratford is one of the best-connected areas of London
There are great places to live
Approximate £10 billion
It is now called the Queen Elizabeth Olympic Park. It was changed to commemorate the Diamond Jubilee of Queen Elizabeth II.
No. The area became more affluent, and therefore housing is still unaffordable for the poor(er) people in the community. 
Name 1 social con.
In order to create the site, 450 Housing Association flats, which is where the poorer people lived, were torn down.
Name 1 economic con.
380 existing businesses had to move
For construction, much of the wildlife already there had to be relocated. 
The construction of all the buildings creates 1,500 jobs, with at least 30% of those for local residents.
Afterwards, an estimated 2,500 jobs are available.
It brings more tourism to the area.
The Westfield Stratford City - the largest urban shopping mall in Europe.
Where is Salford Quays located?
In Salford, Greater Manchester
When and why were the Manchester Docks built?
It was built in 1887 as a result of the Industrial Revolution and trade.
The Manchester Ship Canal Company.
Containerisation. This led to larger ships which could no longer navigate the canal.
There was an increase in crime and vandalism.
Neighbourhoods became derelict.
Businesses moved away or closed down.
People who could afford it moved away, leaving behind the poor(er) people of the communities.
Services and amenities declined.
What happened when the Manchester Docks closed?
Many jobs were lost, the economy was shattered, the area became derelict and the land was heavily contaminated.
Salford City Council in 1984.
The Salford Quays Development Plan was proposed.
When the Docks closed in 1982, there were a lot of issues. What kind of issues?
The land was left derelict and contaminated. 
Communities fell into social problems.
High rates of unemployment.
Local housing areas fell into disrepair.
Challenges in the Human Environment
Diverse Places
Changing Economic World
Sustainable Urban Development
of the users don't pass the Regeneration Case Studies quiz! Will you pass the quiz?
More explanations about Regenerating Places
Discover the right content for your subjects, business studies, combined science, english literature, environmental science, human geography, macroeconomics, microeconomics, no need to cheat if you have everything you need to succeed packed into one app.
Be perfectly prepared on time with an individual plan.
Test your knowledge with gamified quizzes.
Create and find flashcards in record time.
Create beautiful notes faster than ever before.
Have all your study materials in one place.
Upload unlimited documents and save them online.
Study Analytics
Identify your study strength and weaknesses.
Weekly Goals
Set individual study goals and earn points reaching them.
Smart Reminders
Stop procrastinating with our study reminders.
Earn points, unlock badges and level up while studying.
Magic Marker
Create flashcards in notes completely automatically.
Smart Formatting
Create the most beautiful study materials using our templates.
Join millions of people in learning anywhere, anytime - every day
Sign up to highlight and take notes. It's 100% free.
This is still free to read, it's not a paywall.
You need to register to keep reading, get free access to all of our study material, tailor-made.
Over 10 million students from across the world are already learning smarter.
StudySmarter bietet alles, was du für deinen Lernerfolg brauchst - in einer App!
Find Flashcards
Why It Works
Teachers & professors
Content partnerships
Tutors & resellers
Employee training
Brainscape's Knowledge Genome TM
See full index.
A-Level Geography: Case Studies
This class was created by Brainscape user Callum Haynes. Visit their profile to learn more about the creator.
Decks in this class (78)
More about a-level geography: case studies.
School Unspecified
Program type Unspecified
Course Unspecified
Instructor Unspecified
Standards Unspecified
The creator of this class did not yet add a description for what is included in this class.
How studying works.
Brainscape's adaptive web mobile flashcards system will drill you on your weaknesses, using a pattern guaranteed to help you learn more in less time.
Add your own flashcards.
Either request "Edit" access from the author, or make a copy of the class to edit as your own. And you can always create a totally new class of your own too!
What's Brainscape anyway?
Brainscape is a digital flashcards platform where you can find, create, share, and study any subject on the planet.
We use an adaptive study algorithm that is proven to help you learn faster and remember longer.
Looking for something else?
Ib geography - case studies.
552 flashcards
82 learners
AQA A Level Geography - HUMAN
1231 flashcards
11 learners
Corporate Training
Teachers & Schools
Android App
Help Center
Medical & Nursing
Law Education
Foreign Languages
All Subjects A-Z
All Certified Classes
Earn Money!
Geography AS Notes
Hey, you're using a dangerously old browser. Although you'll be able to use this site, some things might not work or look quite right. Ideally, go and get a newer, more modern browser .
You seem to have disabled JavaScript. You should really enable it for this site but most things should work without it.
Case Studies
In order to get a decent mark in Geography you need to use case studies and examples in your answers. If you don't include them, you can't get high marks. Even if a question doesn't ask for an example, throw one in your answer, just to be safe. For many landforms, you don't need to name a specific example, just an area where you can find these landforms. For example, naming a specific pothole would be a bit silly, but naming an area where you can find them is quite sensible.
Flooding in a MEDC (Boscastle 2004)
Flooding in a LEDC (Bihar 2008)
Hard engineering project (The Three Gorges Dam, China)
Soft engineering project (Restoring the River Cole)
Potholes: The Strid on the River Wharfe (Yorkshire, UK)
Waterfall: Pecca Falls (Ingelton, Yorkshire)
Braided Channel: The Tagliamento (Italy)
Levees: Along the Mississippi River (USA)
Oxbow Lake: Found throughout Cuckmere Haven (Sussex, UK)
Bird's Foot Delta: The Mississippi Delta (USA)
Cuspate Delta: Niger Delta (Nigeria)
Arcuate Delta: Nile Delta (Egypt)
River Terraces: Along the River Isis 1 (Oxford, UK)
An example of cliff collapse and the effects of the collapse on the people living there (Barton-on-Sea)
Hard Engineering Project (New Brighton)
Soft Engineering Project (Thursaston)
An example of coastal flooding due to either sea level rise or a natural disaster (Tōhoku Tsunami, Japan)
Headland & Bay: Swanage Bay (South East Dorset, UK)
Wave Cut Notches & Platforms: Around Hilbre Island (North West England)
Arches, Stacks, Stumps & Geos: Again, all around Hilbre Island (North West England)
Spit: Spurn Head (East Yorkshire, UK)
Bar: Slapton Ley (Devon, UK)
Tombolo: Chesil Beach (Isle of Portland, UK)
Halosere/Salt Marsh: Parkgate (Wirral, UK)
Psammosere/Sand Dune: Formby Beach (Sefton, UK)
Rias: Lim Bay (Croatia)
Fjord: Geirangerfjord 2 (Norway)
Dalmatian Coastline: Dalmatian Coast (Croatia)
The River Isis is actually the Thames. ↩
Trust me, very few of these are easy to spell. Magdalenafjord, Tysfjord , Hardangerfjord , Eyjafjörður . ↩